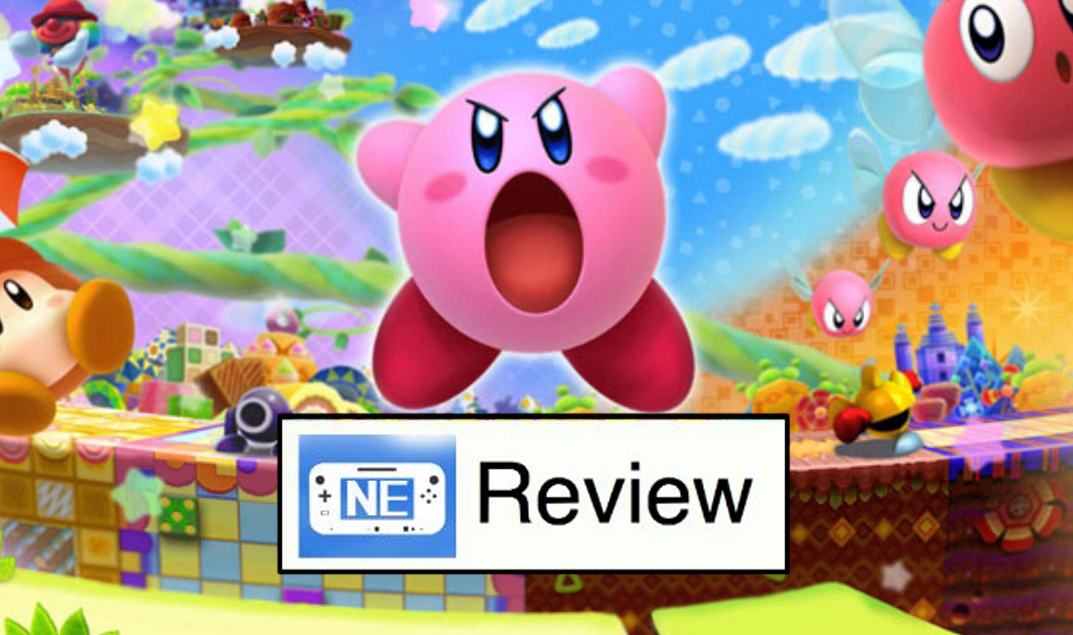 System: Nintendo 3DS
Release Date: May 2nd, 2014 (NA), May 16th, 2014 (EU)
Developer: HAL Laboratory
Publisher: Nintendo
---
Author: Spencer
Everyone's favorite pink puff has finally returned in his first adventure on the Nintendo 3DS, Kirby: Triple Deluxe.
Out of the box, Triple Deluxe consists of three gameplay modes: Story Mode, Kirby Fighters, and Dedede's Drum Dash. The Story Mode is straightforward: Dreamland is in danger, and it's up to Kirby to save the day. This time, a mysterious new villain has uprooted Kirby's home with massive magical vines and sent everything sky-high! Players navigate Kirby through many levels in seven worlds as he makes his ascent to the top of the menacing entanglement.
A 3DS puzzle for Kirby Triple Deluxe landed in North America about a week ago. This same download has now reached Europe. If you haven't already, you should soon be receiving a SpotPass notification along with the first piece.
Thanks to joclo for the tip.
Update: Bumped to the front page. Nintendo has issued a corrected end date.
Yesterday we mistakenly stated the incorrect end date for the Kirby: Triple Deluxe promotion on eShop. It will end on 12/6. Our apologies.

— Nintendo UK (@NintendoUK) May 6, 2014
Original:
If you buy #Kirby: Triple Deluxe from #3DS eShop before 13/7 you'll get a download code for Kirby's Dream Land 2 (GB) pic.twitter.com/xS2Ug7jURa

— Nintendo of Europe (@NintendoEurope) May 5, 2014
Nintendo is running a special eShop offer for European 3DS owners. Those who purchase Kirby Triple Deluxe will be provided with a download code for Kirby's Dream Land 2. This offer is valid through July 13.
Nintendo seems to be going all-out with its trailers today! 3 for Kirby between North America and Europe, and 2 for Mario Golf.
A new 3DS puzzle has landed in the StreetPass Mii Plaza. As of today, system owners in North America can get their hands on a panel for Kirby Triple Deluxe. So long as you have SpotPass enabled, you should be seeing it soon.
@NE_Brian new puzzle for North American pic.twitter.com/nu1sjN4CBZ

— Steven (@309steve) May 2, 2014
Thanks to Steven for the tip.
REDMOND, Wash.–(BUSINESS WIRE)–When you see two round objects rolling your way, don't be alarmed: They're probably just a harmless golf ball and a familiar pink puffball. On May 2, the Mario Golf: World Tour and Kirby: Triple Deluxe games are launching in stores and in the Nintendo eShop on the Nintendo 3DS family of systems. It's a double dose of Nintendo! Both games are the next installments in their respective franchises and the first of their series on Nintendo 3DS. Both games also feature some of the most loved and iconic characters in the Nintendo universe. And, best of all, both games are ridiculously fun.

"May 2 is going to be an outstanding day for Nintendo 3DS owners," said Scott Moffitt, Nintendo of America's executive vice president of Sales & Marketing. "Mario Golf: World Tour and Kirby: Triple Deluxe add two exclusive Nintendo experiences to the already-incredible library of software found only on Nintendo 3DS."