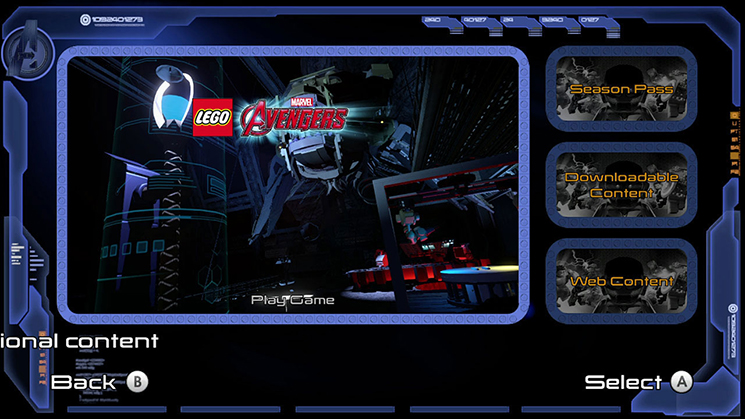 With the game releasing today, Warner Bros. has published the launch trailer for LEGO Marvel's Avengers. We've posted it below.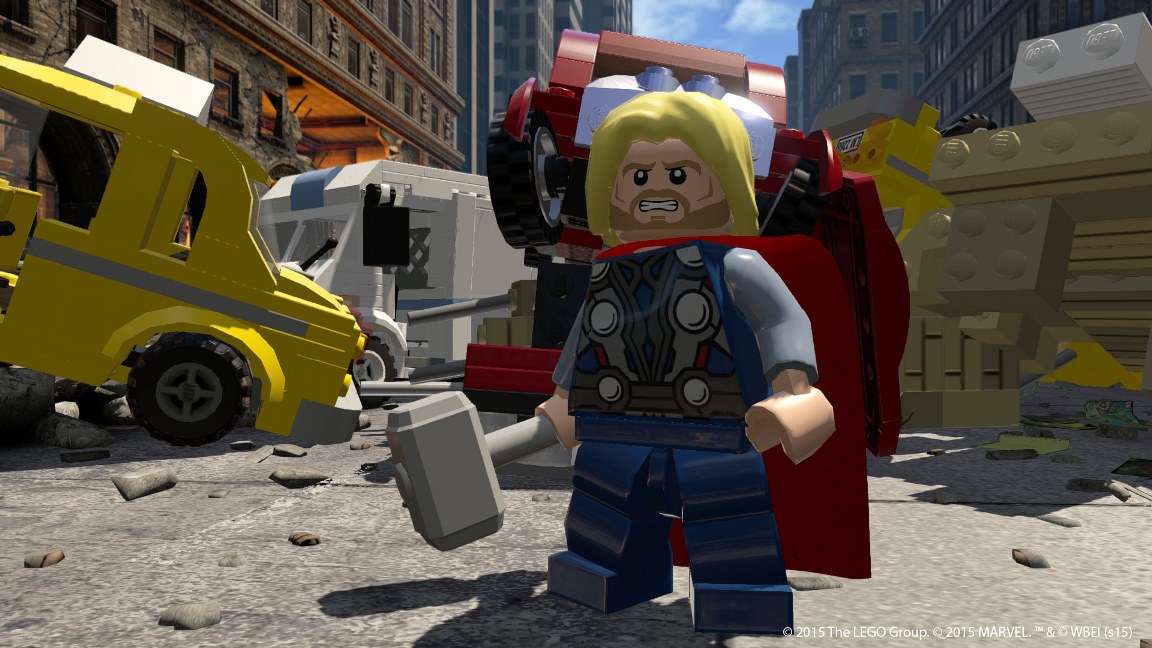 IGN has shared the opening 15 minutes of the just released LEGO Marvel's Avengers. Check out the video below: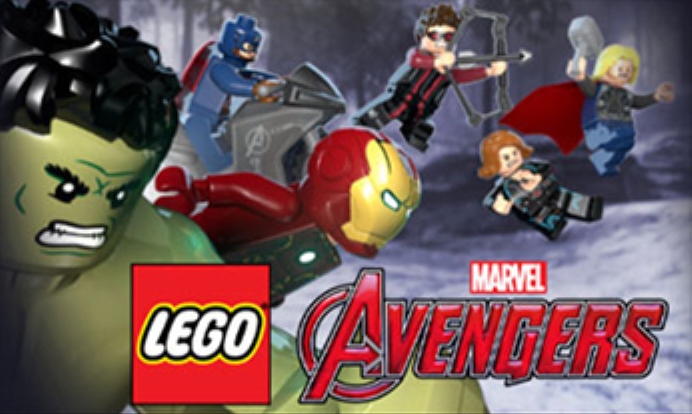 We have a few new screenshots of LEGO Marvel's Avengers in the gallery below. They specifically show the Nintendo versions of the game. LEGO Marvel's Avengers on Wii U definitely looks similar to its other console counterparts, but this is our first look at the title on 3DS – which has an open world hub, by the way.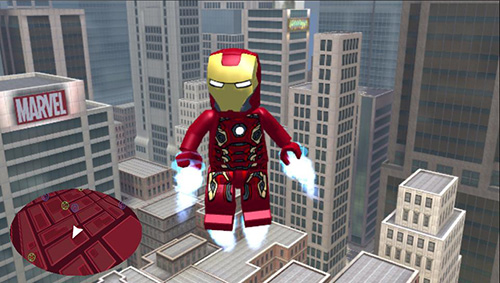 In the past, handheld versions of the LEGO games have been a bit compromised. Warner Bros. and TT Games usually deliver a different experience which doesn't really match the console versions. With LEGO Marvel's Avengers, however, the team has managed to include "a full free-roaming open world hub city".
Director Steve Thornton wrote in a LEGO.com blog post:
"I'm incredibly pleased to announce that for the first time ever, we have a full free-roaming open world hub city on handheld; a full 1:1 scale rendition of the console Manhattan city hub is playable on both Nintendo 3DS and PlayStation Vita, with no breaks, cuts or loading screens. Although capturing the console scale was important to us, we knew we couldn't sacrifice life or activity, so the handheld city is also fully populated with traffic and pedestrian systems, props and Free Play content. In fact, there are over 100 Free Play objects in the city, connected to 15 handheld exclusive 'hub challenges'

Listening to fans, we also know that although gamers value exclusive content, they also want the console and handheld experiences to become ever closer and offer the same feel and features. On this project we've worked closer with the console team than ever before, to ensure that the core features that define the LEGO Marvel's Avengers experience are fully present on handheld. Many of these are traversal mechanics for blasting, boosting and leaping your way through the open world hub, including not only the Iron Man flight system and Quicksilver super speed, but the awesome Hyper Jump and Super Climb mechanics that bigger characters like Hulk can use to charge jump through the streets and smash up the side of skyscrapers. We spent a long time tweaking and balancing these mechanics to ensure they had the right weight and responsiveness, and they feel genuinely great to use.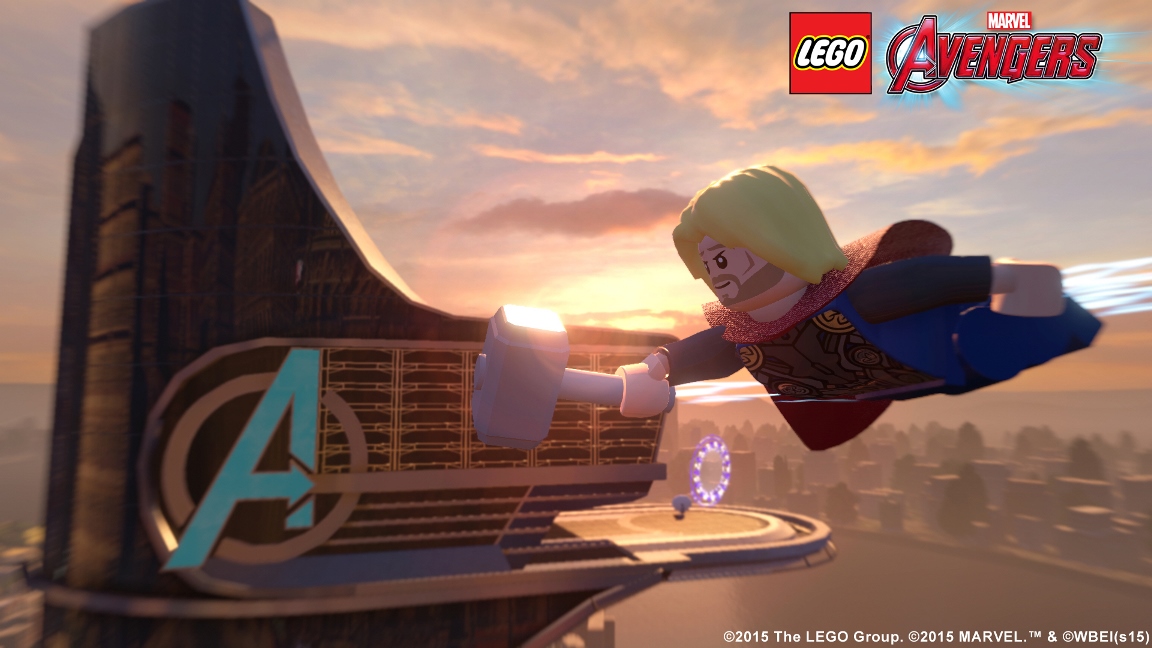 Various outlets have been putting up new footage of LEGO Marvel's Avengers today. Check out a pair of videos below.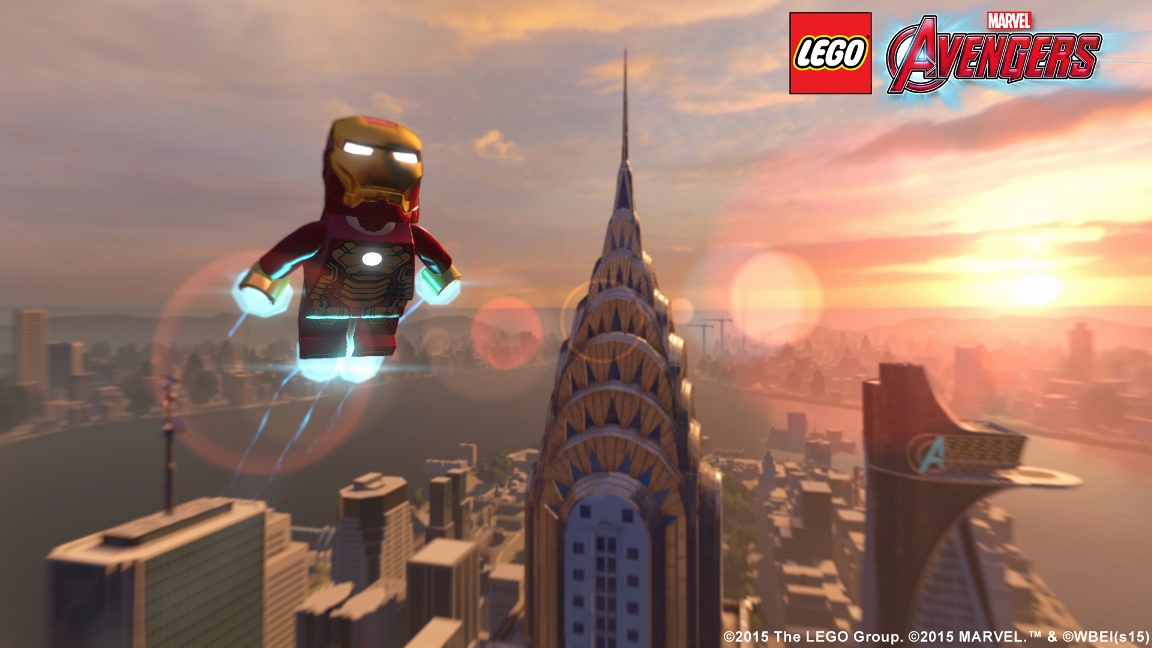 Warner Bros. Interactive shared a new trailer for LEGO Marvel's Avengers today which introduces players to the expansive streets of open world New York City and hub environments from the Marvel Cinematic Universe to freely roam and explore.
The eight (8) open world and free roam locations are as follows:
New York City
Asgard
Barton Farm
Malibu
S.H.I.E.L.D. Base Exterior
Sokovia
South Africa
Washington, D.C.
Check out today's new video below.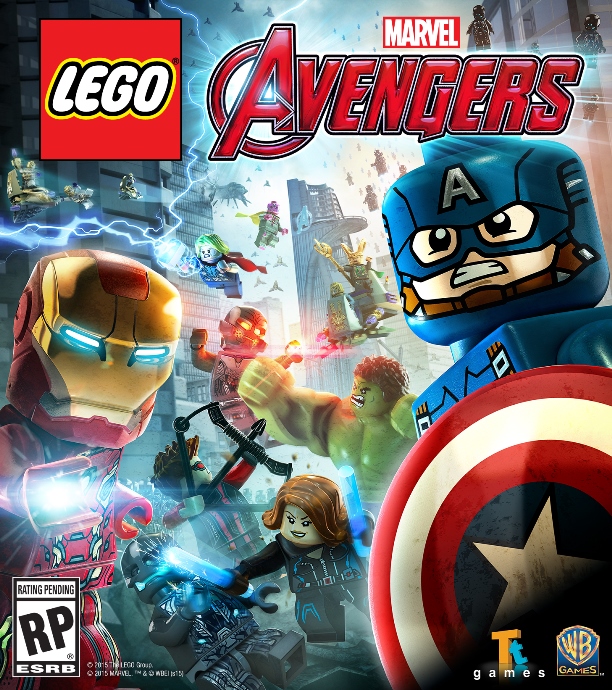 IGN has posted a new video containing 12 minutes of footage from LEGO Marvel's Avengers. Take a look at it below.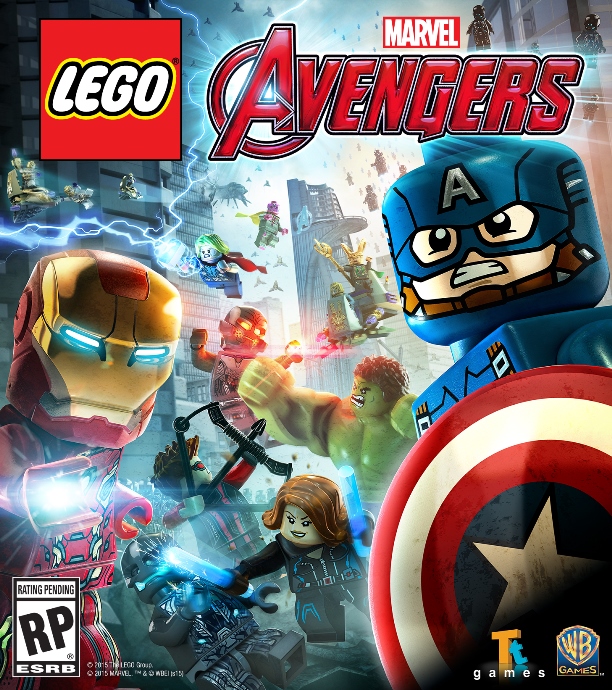 Warner Bros. Interactive Entertainment and TT Games have unveiled another set of characters for LEGO Marvel's Avengers. The latest additions include Fing Fang Foom, Devil Dinosaur & Moon-Boy, Korvac, Skaar, Wendigo, Crimson Dynamo, Mantis, Peggy Carter, and the Iron Man's Mark 38 armor – also known as "Igor." Screenshots of the new characters are in the gallery below.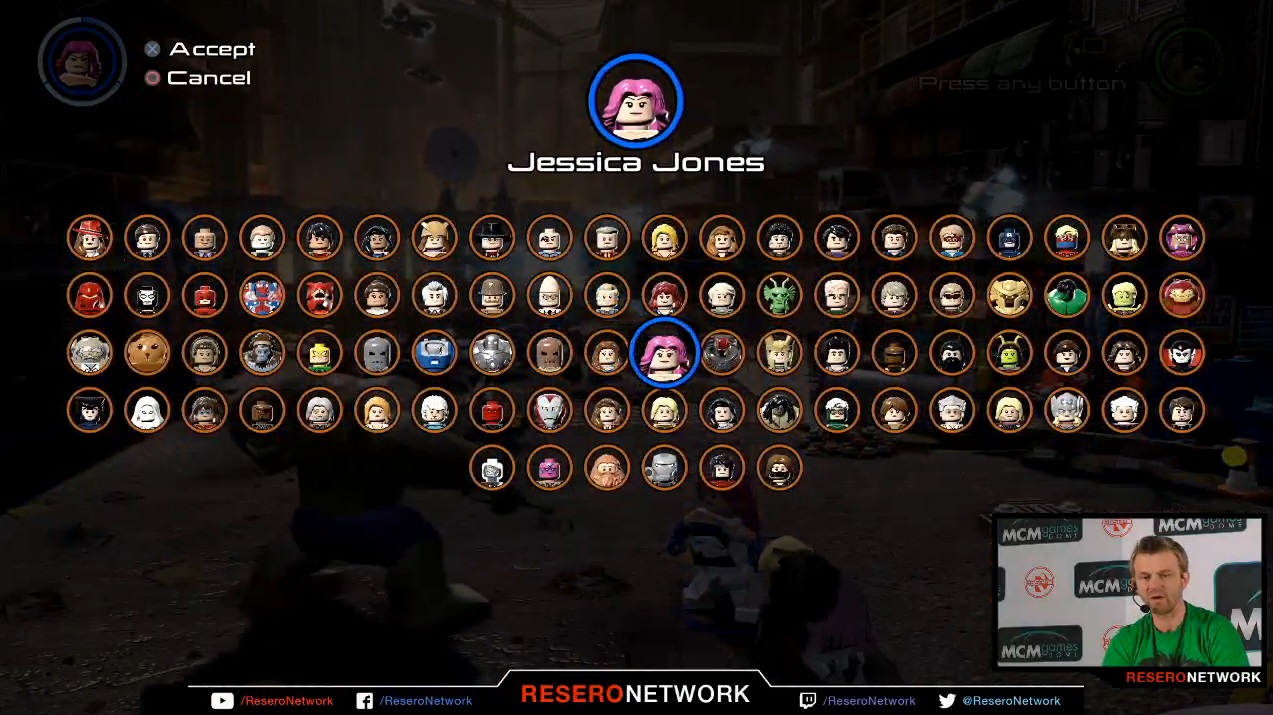 LEGO Marvel's Avengers has a massive roster. In the final game, players will be able to try out well over 200 characters.
A few more additions to the roster were revealed at MCM London Comic Con earlier today. Here are some of the characters shown, as compiled by The Brick Fan:
Arkon
Amadeus Cho
Aldrich Killian
Agent Sitwell
Agent Coulson
Agent Carter
Agent Carter (Retired)
Arnim Zola
Baron Strucker
Batroc
Beth
Brock Rumlow
Butterball
Captain Britain
Cloud 9
Cottonmouth
Crimson Dynamo
Daredevil
Devil Dinosaur
Doctor List
Dum Dum Dugan
Egghead
Ellen Brandt
Erik Selvig
Fandral
Fin Fang Foom
Gargoyle
Gorilla Girl
Harley Keener
Heimdall
Hulkling
Iron Fist
Iron Man MK 16 (Nightclub)
Iron Monger
Jane Foster
Jessica Jones
Kurse
Luke Cage
Mantis
Maria Hill
Mandarin (Trevor Slattery)
Maya Hansen
Moon Boy
Nick Fury
Odin
Pepper Potts
Red Skull
Rescue
Scaar
Sentry
Squirrel Girl (Classic/Unbeatable)
The Collector
Volstagg
Winter Soldier
Head past the break for a recording of the MCM London Comic Con presentation (note: starts at 1:03:00).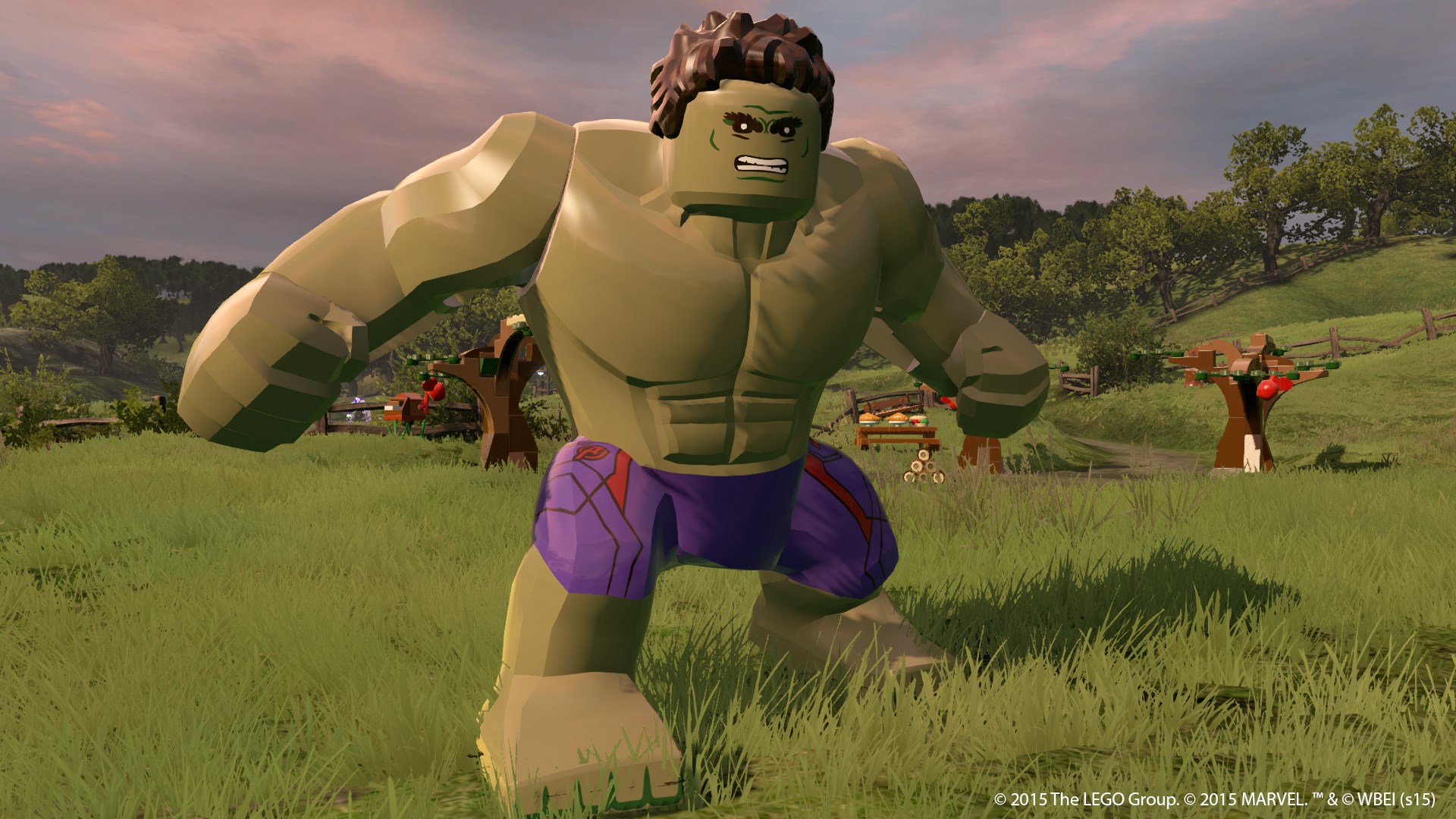 Despite the introduction of LEGO Dimensions, Warner Bros. Interactive has no plans to stop creating one-off LEGO games.
LEGO Marvel's Avengers game director Arthur Parsons told Polygon:
"One million percent this is not the last Lego standalone game. The first day Lego Dimensions was announced internally, we were told there will be a standalone video games alongside Lego Dimensions. People love Lego video games and we will continue to make Lego video games."
LEGO games have a tendency to tease future entries. As an example, LEGO Marvel Super Heroes teased LEGO Batman 3 in the post-credits. LEGO Batman 3 hinted at LEGO Marvel's Avengers. Unsurprisingly, the latter title has a tease as well.
"There's a tease at the end of this one too," Parsons noted. "But you'll have to play it to find out what it is."