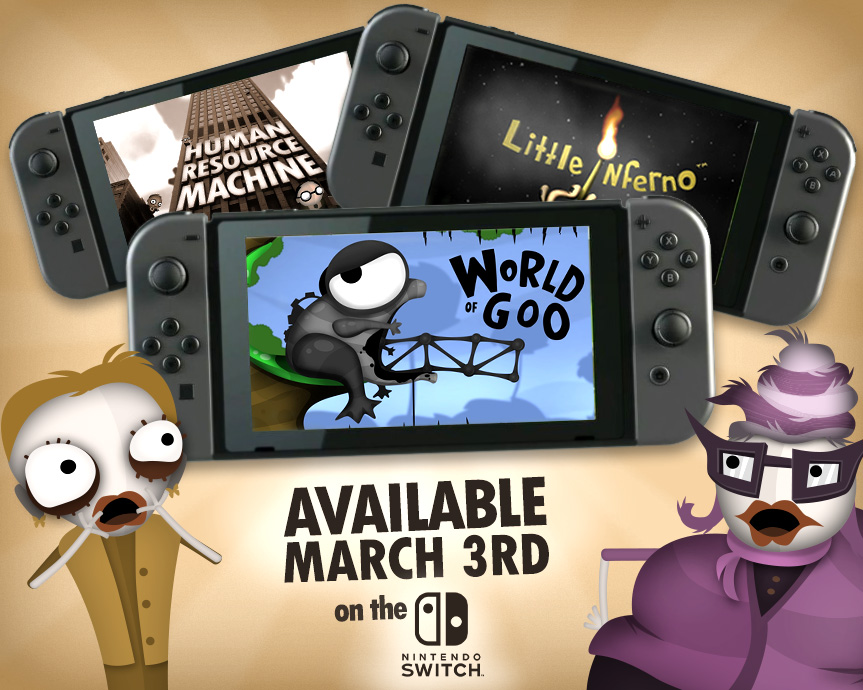 Tomorrow Corporation recently announced that World of Goo, Little Inferno, and Human Resource Machine will be ready for Switch's launch on March 3. Just in case you had any doubts, Europe is getting all three games on the same day. It'll be a simultaneous release.
Tomorrow Corporation also said that its games work with all three Switch modes. That means you'll be able to play the titles on your television (or any other way you see fit).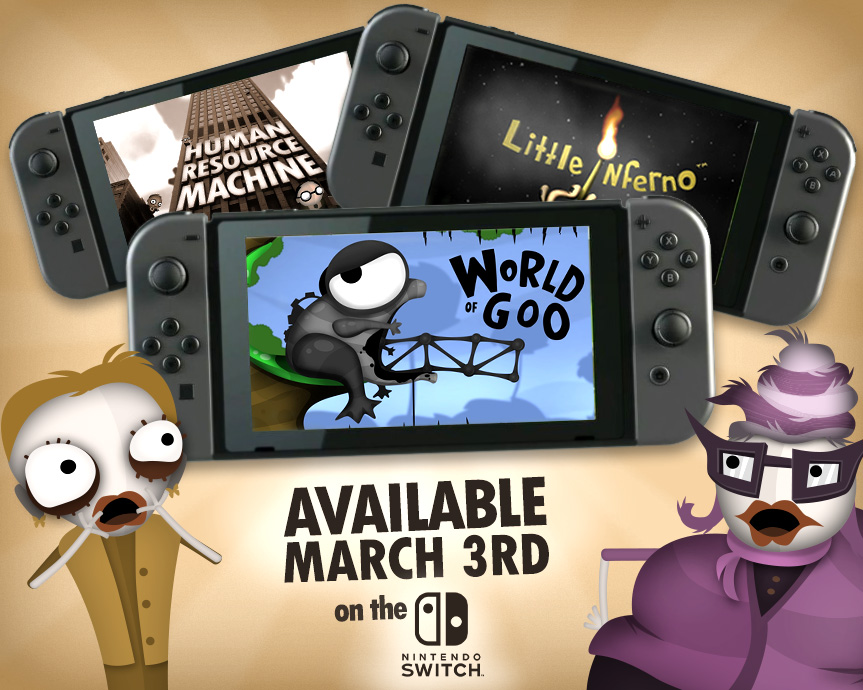 Three more games are heading to Switch for the console's launch. World of Goo, Little Inferno, and Human Resource Machine will all be out on March 3.
World of Goo previously ended up on Wii, while Little Inferno and Human Resource Machine were originally made for Wii U. New to the Switch versions is a Soundtrack Mode. Here, "players can explore Kyle Gabler's wonderfully bizarre music in this special mode".
For those who haven't heard about these titles previously, here's a look at each one: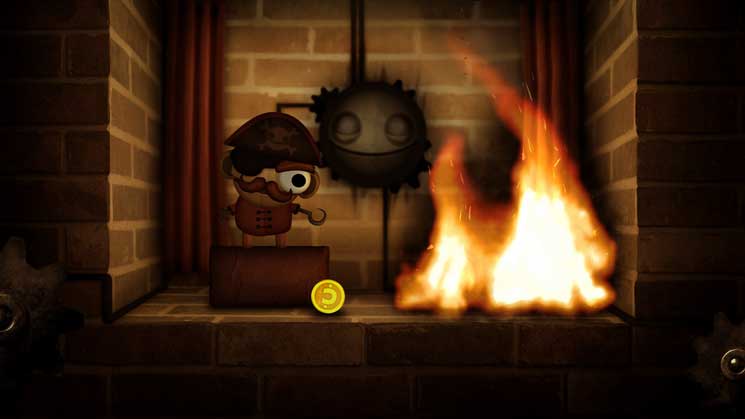 You can add Little Inferno to the list of recently-confirmed million-seller indie titles. Tomorrow Corporation shared the sales news – which was accomplished across six platforms – during the Independent Games Summit at GDC this morning.
That's just one tidbit from the panel. More information is located on Gamasutra here.