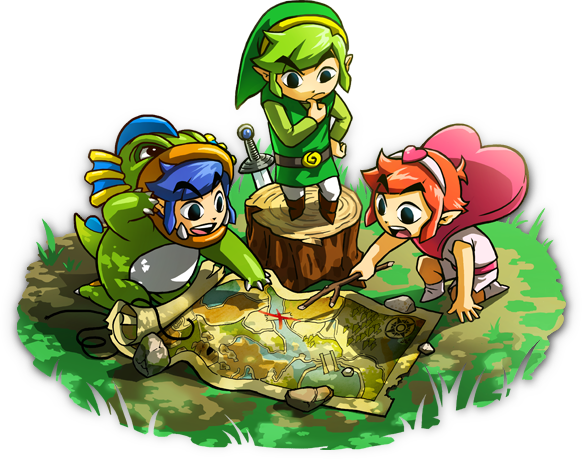 Toon Link began to be associated with portable Zelda games since Four Swords. The character was then featured in both Phantom Hourglass and Spirit Tracks on DS, before going on to be included in Tri Force Heroes on 3DS.
Interestingly, Nintendo even considered Toon Link for A Link Between Worlds. Designer Yoshiki Haruhana revealed this nugget in the new Zelda: Art & Artifacts book, stating that there was "a long debate" about which Link should be in the game. Some members of the team carried the opinion that it should be Toon Link since it was a handheld game, while others felt it should be the original from A Link to the Past, which was ultimately selected.
That wasn't all though. Originally, Link from A Link Between Worlds (and A Link to the Past) was originally going to be used in Tri Force Heroes. This suddenly changed when series producer Eiji Aonuma declared one day that Toon Link would be used instead.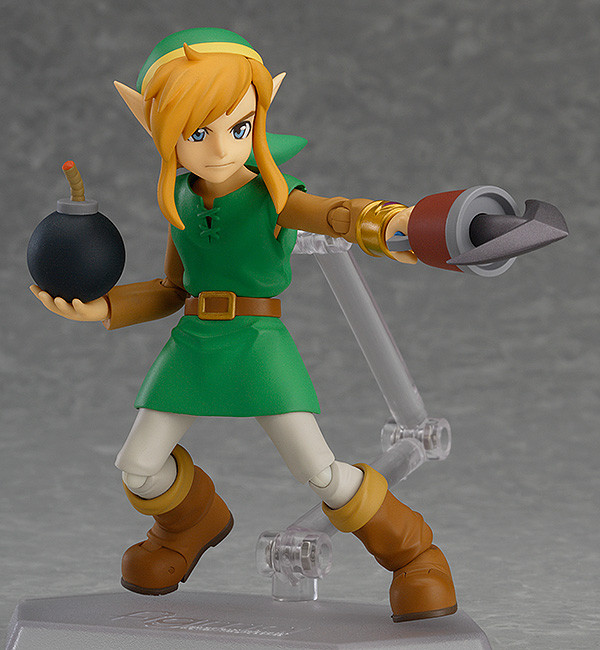 GameStop has opened up pre-orders for the Zelda: A Link Between Worlds – Link Deluxe Figma. The figure has a tentative release date of October 15 – quite a long ways off. If you'd like to reserve the figure, head on over here.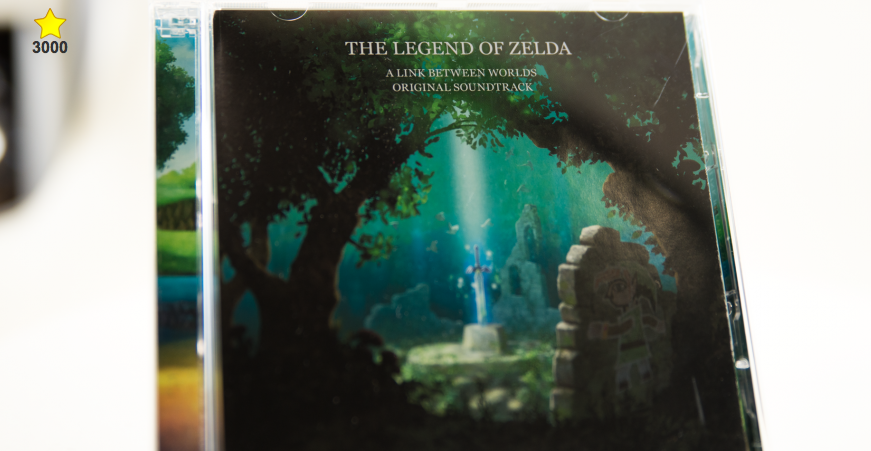 If you haven't already cashed in all your stars, you can now get The Legend of Zelda: A LInk Between Worlds soundtrack. Previously out of stock on Club Nintendo Europe, it is currently back in stock so get it while you can as supplies are sure to be limited.
With the upcoming end to Club Nintendo don't get left with any unused stars!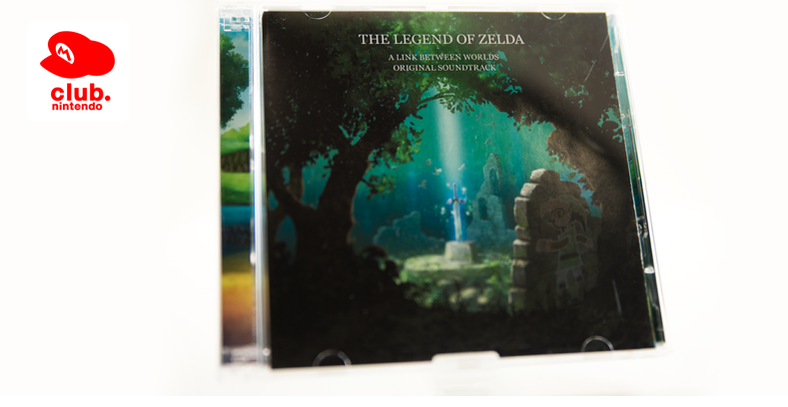 Available for Club Nintendo of Europe members for a limited time you can get the Original Soundtrack for The Legend of Zelda: A Link Between Worlds.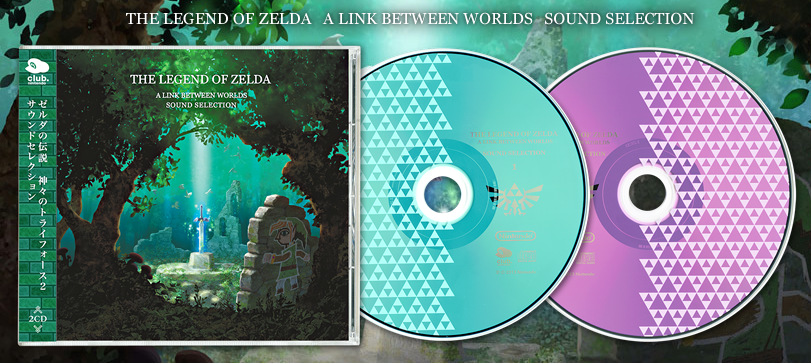 Club Nintendo members in Japan can get their hands on a 2-disc soundtrack of The Legend of Zelda: A Link Between Worlds. The soundtrack consists of 105 tracks total and cost 250 coins.
Check out an image of the soundtrack above.
Other new Japanese Club Nintendo rewards include a set of Animal Crossing playing cards and Where's Mario? book.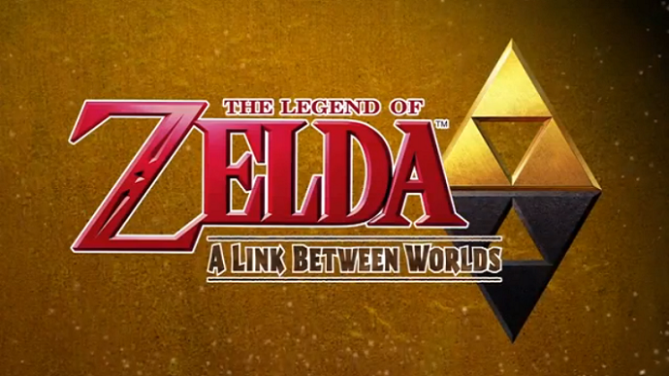 ONM has put up its full interview with Zelda series producer and Zelda: A Link Between Worlds composer Ryo Nagamatsu. Between the two, there's talk about the need to innovate with the franchise, how A Link Between Worlds has created a new direction for potential Zelda games which make use of the top-down view, and more.
Head past the break for comments from Aonuma and Nagamatsu. You can find even more quotes on ONM here.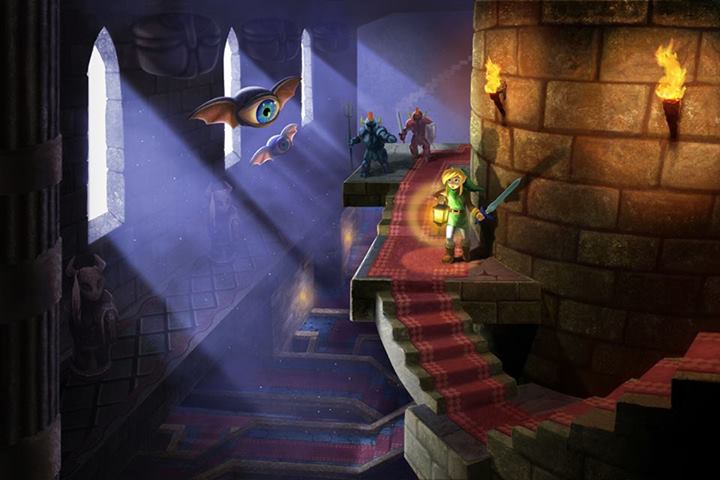 Using a live orchestra for the music in The Legend of Zelda: A Link Between Worlds was never up for consideration. Composer Ryo Nagamatsu told ONM this month that doing so wouldn't have provided suitable sound for the 3DS speakers.
For A Link Between Worlds, Nintendo hoped to appeal to those who play the game with and without headphones. As such, the team wanted "orchestra-quality sounds that had the appropriate reverberation and instrumental arrangement for the Nintendo 3DS speakers."
Nagamatsu's comments in full: