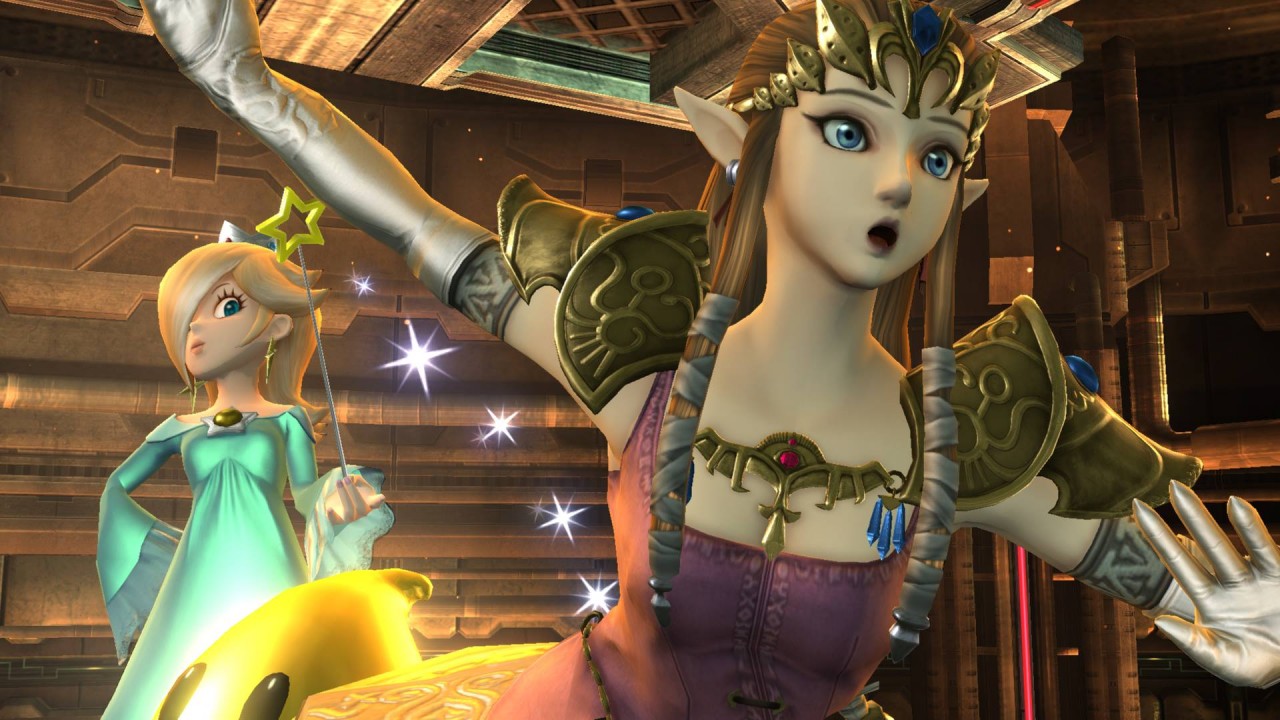 Super Smash Bros. director Masahiro Sakurai has once again written a column in the latest issue of Famitsu. In this week's magazine, he tackles the topic of those who are bothered by extra features in games.
You can find a summary of Sakurai's column below. For the entire column, check out the full translation on Source Gaming.
– Sakurai mentions how a game review organization handed out high marks to a simplistic puzzle game
– He says that since it didn't have extraneous features warranting demerits, it was able to earn the high score
– Sakurai feels this isn't the right way to review a game
– He's been looking at user reviews for Fire Emblem Fates, and noticed that there were many comments saying "I don't need this; I don't need that, either"
– Ex: inviting companions to your house and stroke their heads/faces to raise your affinity level
– Sakurai feels that players who are bothered by this sort of feature should simply ignore it
– Sakurai: "Developers include all sorts of bonus features simply because they want to provide a little something extra for the fans."
– Even if bonus features were removed, that doesn't mean they'd "make room" for something else
– Sakurai: "If you approach game development with a demerit-based mindset, it doesn't leave much room for anything extra, and games become pretty dry—and that's just no fun."
– Sakurai points out that Smash Bros. has plenty of unnecessary content
– However, taking out features means you're left with "a bare-bones, niche-market game"
– Sakurai understands that some people want a minimalist-type of game, but Smash Bros. isn't targeted at that niche market
– While some believe that superfluous features should be removed, others feel the opposite way
– Sakurai points out that not all bonus features to "plump up a game" are designed with everyone in mind
– Sakurai: "At the same time, games are a form of entertainment, so I sincerely hope people realize that "user abstinence"—not using unwanted content—is also a valid option."
– Ultimately, he thinks you shouldn't force users to play extra features in order to complete a game
– As long as the above point holds, Sakurai believes developers should be able to make games the way they see fit
– Even if you're not interested in a certain feature, someone else might be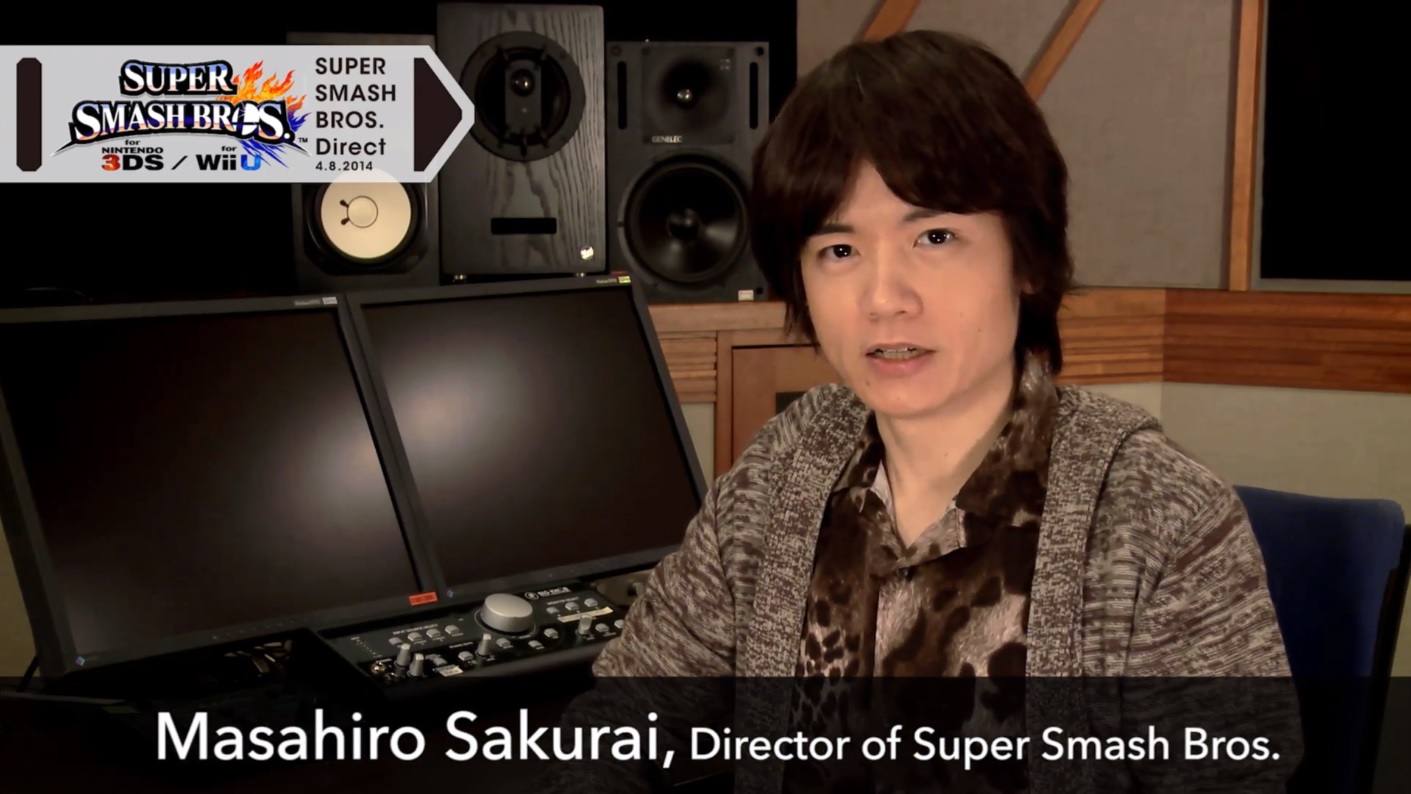 Yesterday, we posted a number of tidbits coming from a Part Time Gamer interview with Nintendo Treehouse localization writer/editor Chris Pranger. If you missed that, you can read it right here.
Gamnesia has since transcribed Pranger's comments about Super Smash Bros. director Masahiro Sakurai. Here's what we said about the developer:
"Sakurai's outlook on the games is very dire. He gets really sad when he finds out how people are reacting and he gets sad whenever there's a leak, because he really wants to create. And he's an auteur in the most crazy sense. He's basically Vincent Van Gogh cutting off his own ear and we're sitting there going 'Frick! Stop doing that!' And he's like 'You don't get it, guys, my vision!'"
In his previous Famitsu column, Super Smash Bros. director Masahiro Sakurai wrote about the passing of Satoru Iwata. This week's issue of the magazine has another piece from Sakurai in which he touches on Iwata's funeral.
Sakurai wrote:
"Normally at a place like this, one's eyes go to the photo [of the deceased]. The smiling face of Mr. Iwata surrounded by flowers was a very nice picture."

"Inside there was the still body of Mr. Iwata. He was probably dressed in traditional white funeral garb, his glasses removed, and his nose stuffed [with cotton]. And today, his body was going to be burned and reduced to nothing. Mr. Iwata would no longer exist in this world."

Masahiro Sakurai published a new column in the latest issue of Famitsu. His piece is entirely about Satoru Iwata, who just recently passed away.
Sakurai started out by stating the following when he heard the news: "My mind went white and even now the reality hasn't sunk in."
He then remembers the early days, and recalled how Iwata had been one of the interviewers when Sakurai applied for a job at HAL Laboratory Inc. "Our positions and locations changed throughout our long association," he said. "He was the best superior I ever had and a man who understood me better than anyone."
Later in his piece, Sakurai described Iwata in the following five ways:
He was a man of virtue. Where a normal person would get annoyed or angry, he would never show such emotions and would instead analyze, organize, and offer ideas. He was someone who could bow his head and apologize for things that weren't his fault. I often worried about his stress levels, but he always talked with a smile.

He had a brilliant mind. Even when people would talk at length or without focus he was able to quickly say, "so, what you're trying to say is…" and quickly summarize their point. He was able to see to the heart of people and things and was a master of simplifying them so that anyone could understand their point. He could immediately make a call on changes to improve. I have no doubt that many people were saved by this quality.

He was a man of effort. Even though he didn't start out in the managing field, he read numerous management books, he would ask for advice from the necessary people that he would take to heart, and managed to become the president of Nintendo. What he gained from his years as a programmer allowed him to take many long-term projects to successful fruition.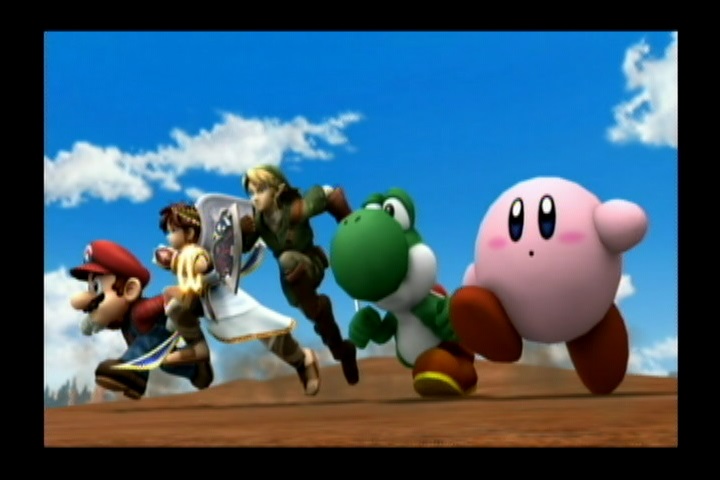 An old – but recently translated – Famitsu column from Super Smash Bros. director Masahiro Sakurai gives insight into Brawl's Subspace Emissary.
In one portion of his column, Sakurai talks about how there were initially plans for a separate company to handle this mode. The main team would have provided oversight.
Things sadly didn't go according to plan since the team "couldn't find a promising studio to take on the contract." Aside from the cut-scenes, all aspects of Subspace Emissary were created "almost entirely in-house."
Here's the relevant excerpt from Sakurai's column as translated by Source Gaming:
In the first project plan, this mode would have been worked on by a separate company, with oversight from us. For the evolution of "Smash" simply increasing the number of stages and characters is not good. I have already reached the limit. From the production and playing perspective, if I don't spend enough time on a character, that character wouldn't receive the love [that they need], the project would become bloated and disorganized, and versus would have no room to breath. The previous game, "Melee" barely made it….of course. Naturally, I will do my best, one step at a time.

Therefore, I thought we could arrange the main team would work on the game in conjunction with another team who is working on the action game in a different location.

… Unfortunately, we couldn't find a promising studio to take on the contract. Well. In the end, everything other than the cutscenes was done almost entirely in-house.
As much flack as Subspace Emissary gets, I would have loved to see an evolution of it in the latest Smash Bros. games for Wii U and/or 3DS. It added a little something extra to the single-player experience!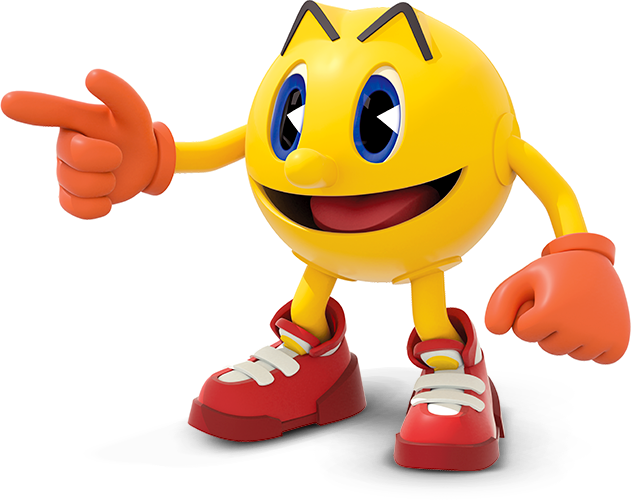 Pac-Man ended up in Super Smash Bros. for Wii U/3DS as one of the new roster additions. He's also one of the few third-party characters in the game. But had things not gone Sakurai's way, it's possible that Pac-Man wouldn't have been included in Smash.
In an interview coming from "Think About the Video Games" published earlier this month, Sakurai discussed how he pushed for Pac-Man's old school design. If he wasn't allowed to use it and instead needed to feature the version from Pac-Man and the Ghostly Adventures, he "thought about dropping Pac-Man altogether."
He said:
Pac-Man's design was updated in a 2013 CGI cartoon titled, "Pac-Man and the Ghostly Adventures." This new design has been used in a variety of products. But in the end I felt that his old-school design was better, and used that in the design plan. If that was rejected, I thought about dropping Pac-Man altogether.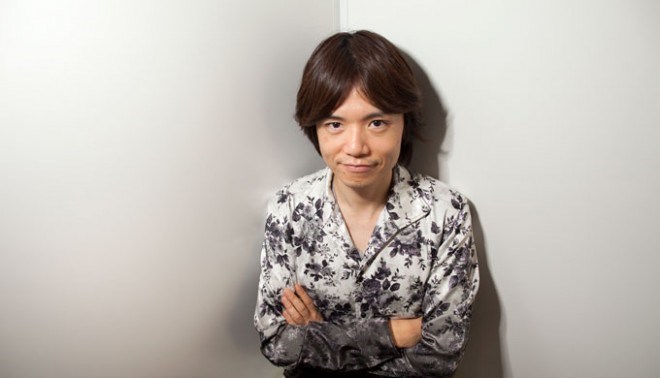 Masahiro Sakurai's latest Famitsu column has now been translated in full. Two big topics were addressed in his piece: those who say Sakurai has a bias for certain characters, and overall game balance.
Continue on below to check out the column transcript. The full translation comes courtesy of Source Gaming.
When it comes to Smash, every once in a while people will wrongly direct their anger towards me. They accuse me of things such as giving preference or strength to the characters that I've worked on in the past—in other words, the Kirby and Kid Icarus series characters. Oh my.

However, if I had worked on the Mario series, people would say, "You're favoring Mario too much," wouldn't they? The same would hold true for Fire Emblem, Pokémon or Starfox. The truth is, though, I put a lot of work into all the characters. It's a mix of labor, love, and fine tuning.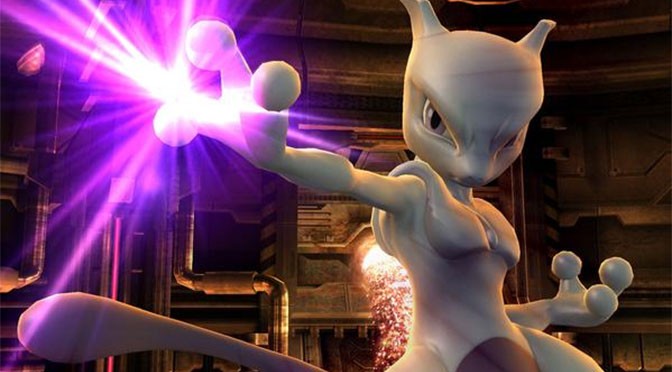 Source Gaming has put together a complete translation of Super Smash Bros. director Masahiro Sakurai's latest column in Famitsu. As we mentioned last night, this new piece is entirely about downloadable content. Read on below for the translation.
In the Users' Eye section of this magazine, "Sm4sh for 3DS" was the top scoring game of 2014 with an average of 9.58! Personally, I've never seen such high marks before, and I would like to thank you for your incredible support.

As I have mentioned in this column, Smash is made up of the incredible hard work and sacrifice of myself and others. I, too, acknowledge, that developing the Smash games is the best way to satisfy the most players worldwide.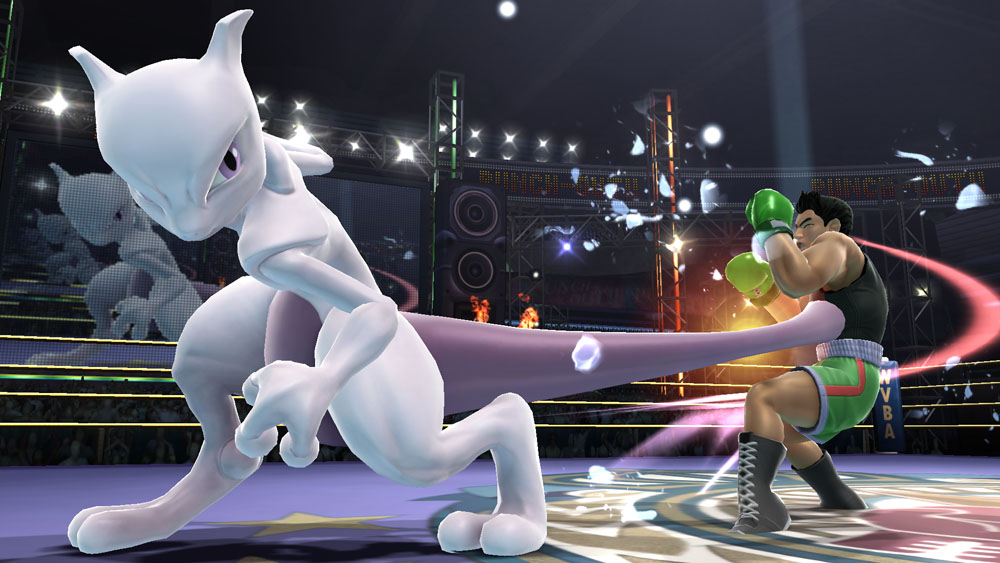 Masahiro Sakurai's latest column in Famitsu is all about downloadable content. That makes sense, given how Nintendo just recently announced plans to expand Smash Bros. with additional fighters and Mii Fighter outfits.
Sakurai's column seems to defend DLC for Smash Bros. Wii U/3DS by saying it's "genuine" compared to day-one DLC. He also mentioned that DLC for the two games is made for the fans.
One excerpt from Sakurai's column reads:
It's a huge undertaking to create a fighter, so I think we can't make them in large quantities. I'd also like to feel refreshed when the project is over. However, since we have decided to tackle [DLC] once, I'd like to offer as much fun [content] as possible. It will take a while from now, but please look forward to it.
Smash Bros. Mewtwo DLC just came out for Club Nintendo members last week, and will be available for purchase to all players starting on April 28. There are also plans to introduce Lucas in June, along with other roster additions. Fans can vote on the character they want to see included over on the Smash Bros. Fighter Ballot.
We first learned that Masahiro Sakurai has been dealing with calcific tendinitis in his right shoulder about two years ago. His condition has improved at least slightly based on what's written in his latest Famitsu column, though he's still dealing with the physical problems.
Sakurai wrote:
"I still have trouble with my shoulder and the symptoms of tenosynovitis still remain, so I'm forced to use a special mouse that clicks by inclining for work. If I was to button mash, my arm would give out in 10 minutes."
Sakurai is currently busy with downloadable content for Smash Bros. Wii U/3DS. Mewtwo and Lucas are on the way, with more DLC characters to come.