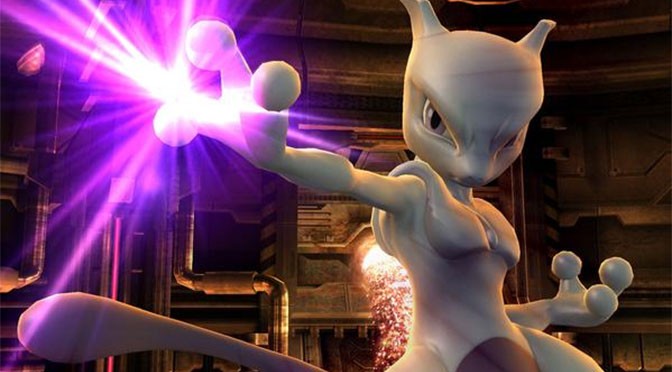 Source Gaming has put together a complete translation of Super Smash Bros. director Masahiro Sakurai's latest column in Famitsu. As we mentioned last night, this new piece is entirely about downloadable content. Read on below for the translation.
In the Users' Eye section of this magazine, "Sm4sh for 3DS" was the top scoring game of 2014 with an average of 9.58! Personally, I've never seen such high marks before, and I would like to thank you for your incredible support.

As I have mentioned in this column, Smash is made up of the incredible hard work and sacrifice of myself and others. I, too, acknowledge, that developing the Smash games is the best way to satisfy the most players worldwide.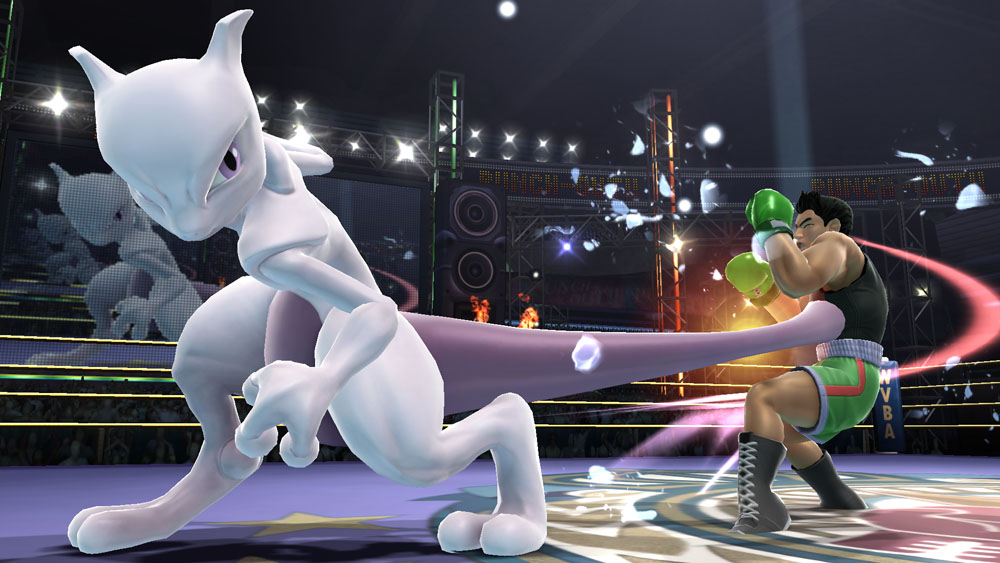 Masahiro Sakurai's latest column in Famitsu is all about downloadable content. That makes sense, given how Nintendo just recently announced plans to expand Smash Bros. with additional fighters and Mii Fighter outfits.
Sakurai's column seems to defend DLC for Smash Bros. Wii U/3DS by saying it's "genuine" compared to day-one DLC. He also mentioned that DLC for the two games is made for the fans.
One excerpt from Sakurai's column reads:
It's a huge undertaking to create a fighter, so I think we can't make them in large quantities. I'd also like to feel refreshed when the project is over. However, since we have decided to tackle [DLC] once, I'd like to offer as much fun [content] as possible. It will take a while from now, but please look forward to it.
Smash Bros. Mewtwo DLC just came out for Club Nintendo members last week, and will be available for purchase to all players starting on April 28. There are also plans to introduce Lucas in June, along with other roster additions. Fans can vote on the character they want to see included over on the Smash Bros. Fighter Ballot.
We first learned that Masahiro Sakurai has been dealing with calcific tendinitis in his right shoulder about two years ago. His condition has improved at least slightly based on what's written in his latest Famitsu column, though he's still dealing with the physical problems.
Sakurai wrote:
"I still have trouble with my shoulder and the symptoms of tenosynovitis still remain, so I'm forced to use a special mouse that clicks by inclining for work. If I was to button mash, my arm would give out in 10 minutes."
Sakurai is currently busy with downloadable content for Smash Bros. Wii U/3DS. Mewtwo and Lucas are on the way, with more DLC characters to come.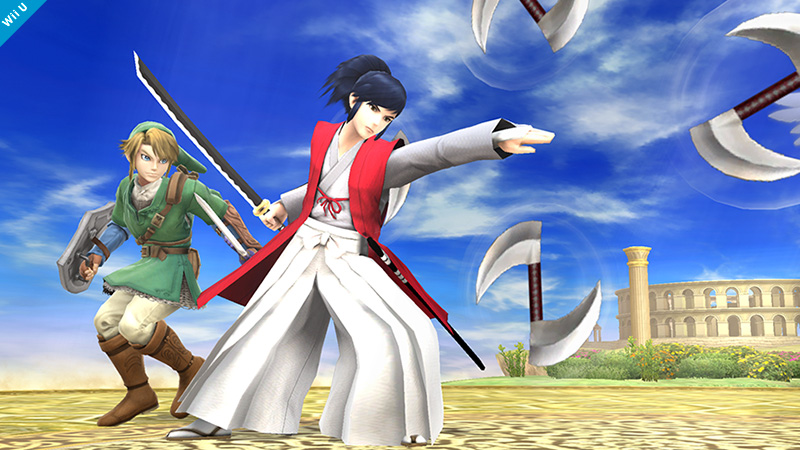 Yesterday, a short video surfaced in which Masahiro Sakurai stated that Mewtwo DLC for Smash Bros. Wii U/3DS was nearly finished and will be released "pretty soon". But that wasn't the only significant piece of information shared by Sakurai.
According to Sakurai, Takamaru from The Mysterious Murasame Castle was initially considered as a fighter for the new Smash Bros. entries. Unfortunately, he didn't make the cut due to the perceived lack of familiarity among Nintendo fans. This took place before development on Smash Bros. Wii U/3DS actually began.
We'll also mention that Sakurai is aware of the crazy Miiverse requests for fighters, like Goku and SpongeBob. Naturally, there's no way such characters would make it into Smash Bros.
Source,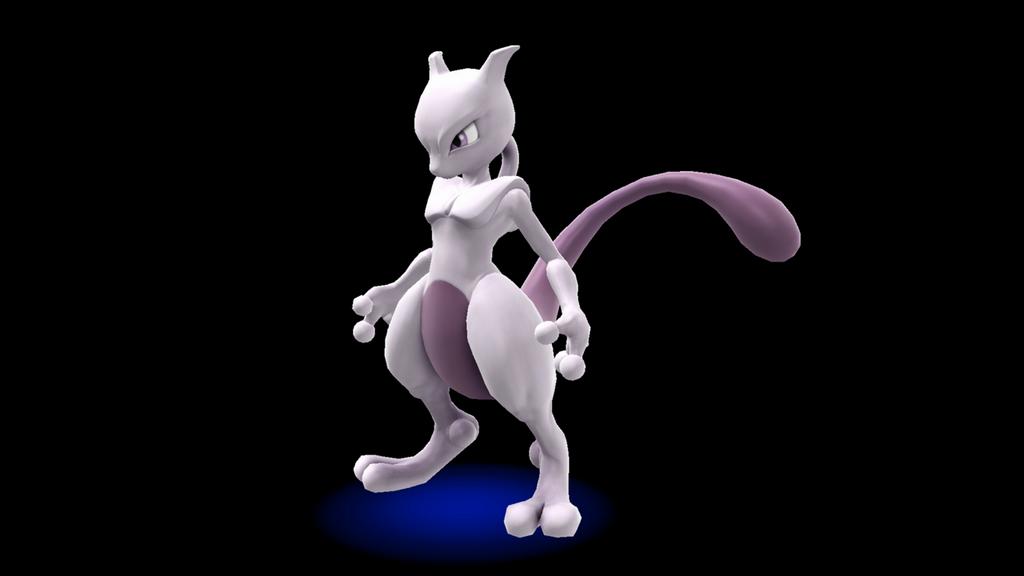 Masahiro Sakurai, director of Super Smash Bros. for Wii U and 3DS, provided an updated on the upcoming Mewtwo DLC at a recent event in Japan. Thankfully, it sounds like it won't be too much longer before the character becomes available.
Sakurai said that work on Mewtwo "is pretty much done" and the DLC will be released "pretty soon." Fans are advised to wait for an announcement from Nintendo.
Game Informer has published the full Smash Bros. Diaries from Masahiro Sakurai, which were included in the magazine's previous issues. We've covered them quite a bit in the past (not to mention what Sakurai shared in Famitsu that had similar information). Still, there are some interesting comments here.
Head past the break for some excerpts. You can find the complete Smash Bros. Diaries on Game Informer here.
The latest issue of Famitsu has another column from Masahiro Sakurai. Rather than writing about Smash Bros., he chose to focus on another topic: virtual reality.
Sakurai discusses the scene of virtual reality in quite broad terms, like dizziness and the reluctance to wear goggles. He himseslf received an Oculus Rift DK2, and says that you can test many sample software from the Oculus website.
"It is very enjoyable," he wrote. "Amazing! Everything that comes into view, the game world. The feeling is really different compared to a usual game."
Sakurai also says in his piece:
VR goggles are like a TV, so it should be up to developers to freely decide what content is projected. At the same time, however, developers should properly consider how to overcome dizziness and negative factors. If games and 3D worlds are just blindly turned into VR, the future looks slim.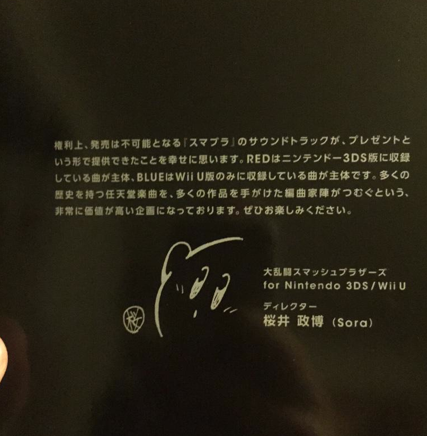 Some lucky Club Nintendo members are already starting to see their copies of the Super Smash Bros. soundtrack arrive.
Inside the soundtrack there would appear to be a message from Masahiro Sakurai in which he explains that although the soundtrack was unavailable for sale due to licensing issues there are glad to be able to offer it as a special present.
Ok this is interesting, according to Sakurai's liner notes, they can't sell the Smash soundtrack due to rights issues pic.twitter.com/ks0Xfuiz71

— Kyle McLain (@FarmboyinJapan) February 2, 2015
"We can't SELL a Smash CD due to licensing issues, so I'm glad we could offer it to you as a PRESENT."

— Kyle McLain (@FarmboyinJapan) February 2, 2015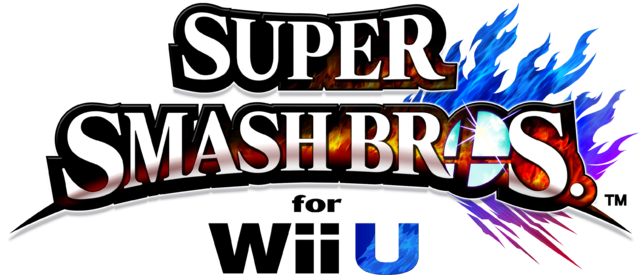 Masahiro Sakurai published a new "Smash Bros. Diaries" entry in the latest issue of Game Informer. In one question, Sakurai is asked if he considered allowing the fighter unlocks in the 3DS version to transfer over to the Wii U version.
Sakurai starts out by giving a simple "no", but then elaborates further. He mentions that unlocking characters in these new games are easier than in previous titles, and he understands that players look forward to the "Challenger Approaching!" segments.
One noteworthy comment shared by Sakurai is that, at one point, he "considered just opening up all the fighters from the start on the Wii U". However, unlocks were left in for the fans who enjoy the "Challenge Approaching!" aspects.
View Sakurai's full comments below.
Masahiro Sakurai, the creator of Super Smash Bros. series has been very open through his columns in Weekly Famitsu about the development process and the toll that it has taken on his life, and this time is no exception.
In his latest column he answers fans letters and one fan asked him:
"Hello, Mr. Sakurai. It sounds like development of Smash Bros. was really, really hard. Reading your column sent shivers up my spine. I've never seen you so worn out. It made me appreciate the new Smash Bros. more than ever."
Sakurai responded by saying:
"It was very tough this time around… I doubt I'll be able to go on making games if it continues like this. But, I consider myself lucky that so many people seem to enjoy [Smash Bros.]"
Although this might seem like a slightly more positive outlook than previous statements there is no doubt that game development can be a lot of hard work and this game seemed to be no exception. Sakurai has clearly given quite a bit of love and passion to the Super Smash Bros. Series.