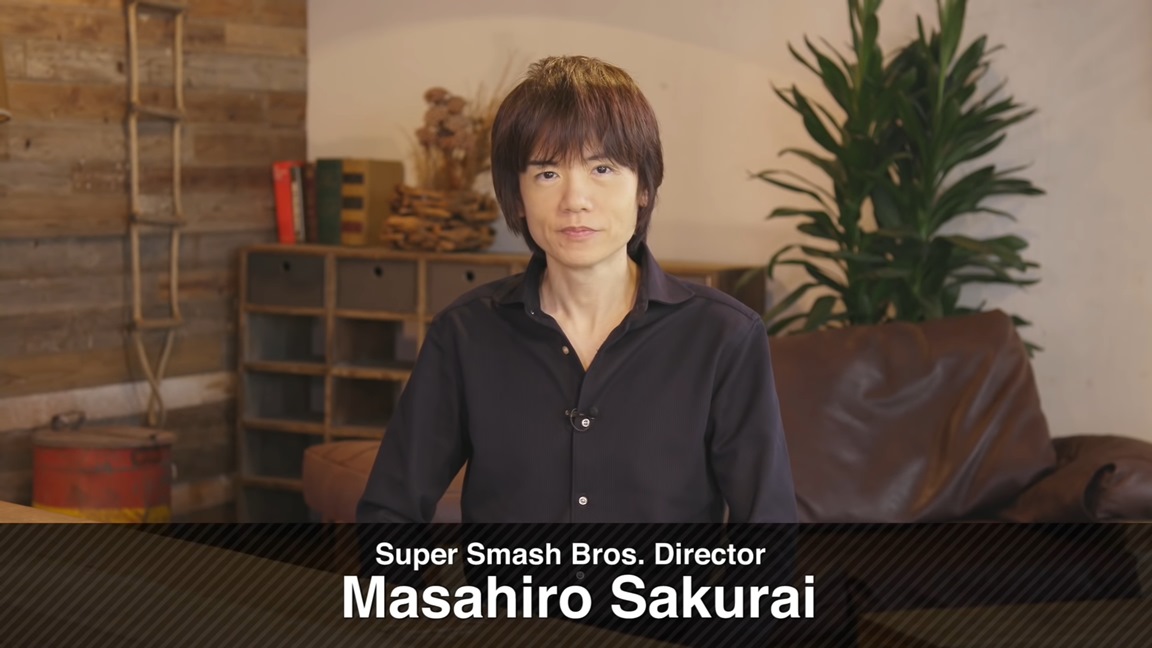 Following the reveal of Super Smash Bros. Ultimate last week, director Masahiro Sakurai wrote a new article for this week's issue of Famitsu. This is one of his first columns about the new game included in the magazine.
In it, Sakurai talks about how the first proposal came about in late 2015, the game's faster tempo, and much more. He also touched on how it was decided to build off of past mechanics, which in turn allowed for a larger roster.
We've prepared a full translation of the column below.
To kick off Nintendo's Treehouse coverage, Smash Bros. director Masahiro Sakurai stopped by to show off Smash Bros. Ultimate. There's one comment in particular that's been making the rounds.
Here's what Sakurai said: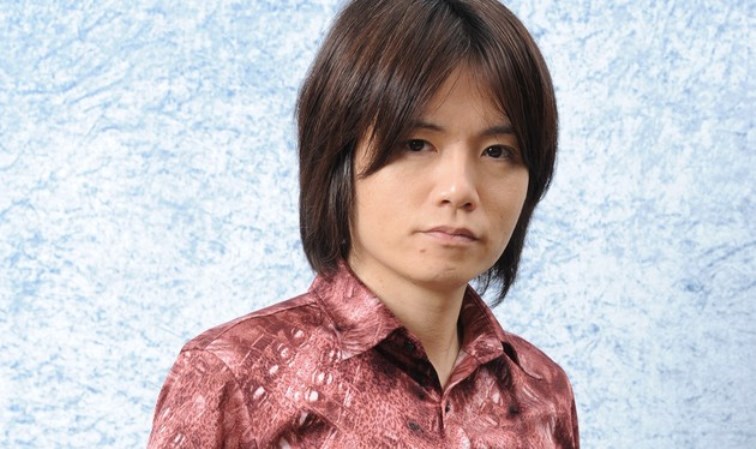 A week from today, the Nintendo Direct: E3 2018 presentation will be held. Among other titles, we can expect a full blowout of the new Smash Bros. game for Switch.
Longtime Smash Bros. developer Masahiro Sakurai tweeted about the presentation earlier today. He mentioned that he'll have something to show, and that it's been a long time. In other words, it sounds like Sakurai will be appearing during the Nintendo Direct, though he didn't say so explicitly.
Sakurai was often present during past Smash Bros. presentations. The last time we saw him was for the final Smash Bros. Wii U / 3DS presentation in December 2015.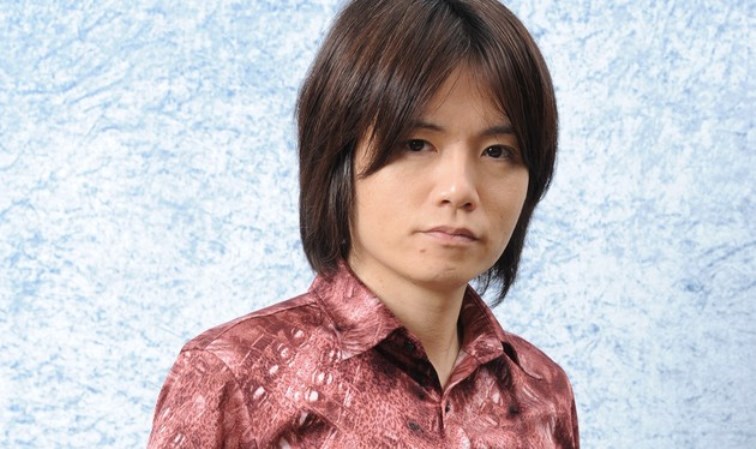 Masahiro Sakurai has confirmed that he will have some involvement in the newest Smash Bros in a tweet. The team is hard at work on the game everyday, nothing too specific though is stated.
いまはまだタイトルを発表しただけの段階ですが、黙して日々制作に取り組んでいます。内容公開、あるいは発売できるその時まで、お待ちください!! https://t.co/vnfNUoGZ0J

— 桜井 政博 (@Sora_Sakurai) March 8, 2018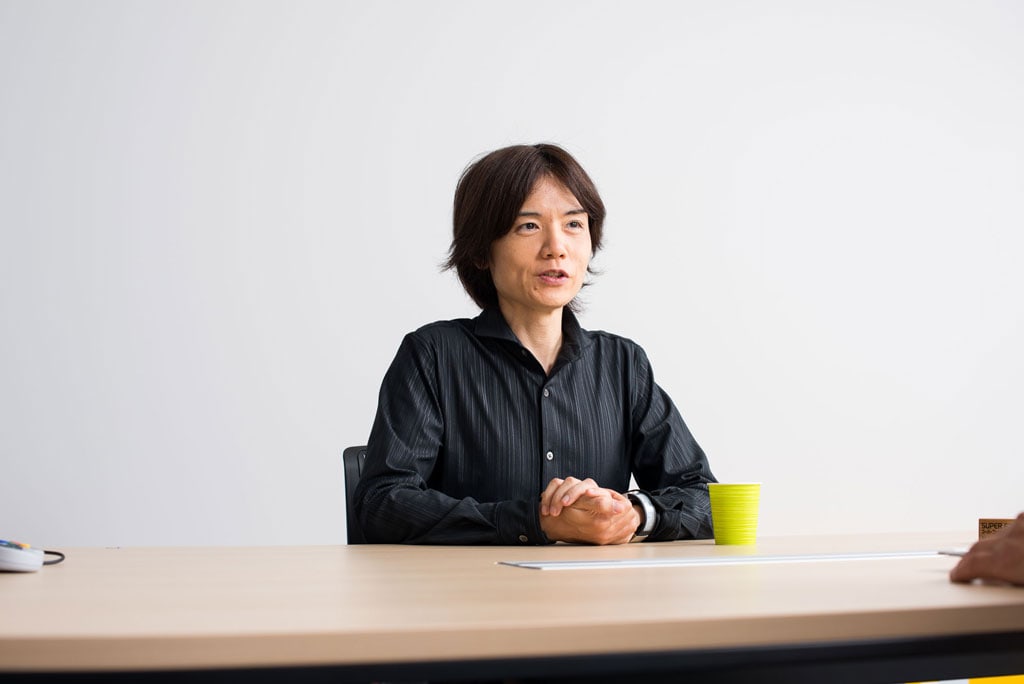 Nintendo closed out its series of interviews for the Super NES Classic Edition with a bang. Masahiro Sakurai spoke about Kirby Super Star in depth, which is a game he directed 25 years ago.
One notable part of the interview touches on how a request from Shigeru Miyamoto led to the inclusion of two-player co-op. Sakurai also goes over how Donkey Kong Country's visuals influenced Kirby Super Star, a planned game that was cut, and the development name.
You can read about these topics and more below from the full interview with Sakurai.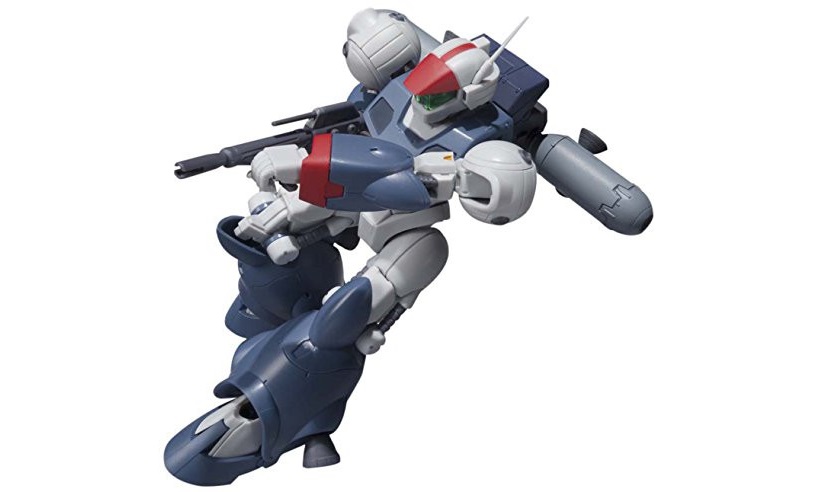 Masahiro Sakurai last worked on Super Smash Bros. for Wii U/3DS as director. That was in 2014. Since it's been over two years since Smash Bros. shipped on both of Nintendo's current systems (though there has been plenty of DLC since then), fans are wondering what Sakurai is up to now.
A new interview conducted by denfaminicogamer may give us a hint. Much of the discussion is about Sakurai's game collection and other random topics, but there is one interesting excerpt that stands out.
Sakurai mentions how he sometimes purchases figures for his work. Somewhat recently, he bought a Vifam figurine. Vifam is from the 1983 mech anime Ginga Hy?ry? Vifam.
You shouldn't jump to the conclusion that Sakurai is making a game based on that series. Rather, he wanted the attached rifle gun to use as a reference for his work. Now the question is: in which way is he using the figure as a reference?
Thanks to VZ_Blade for the tip.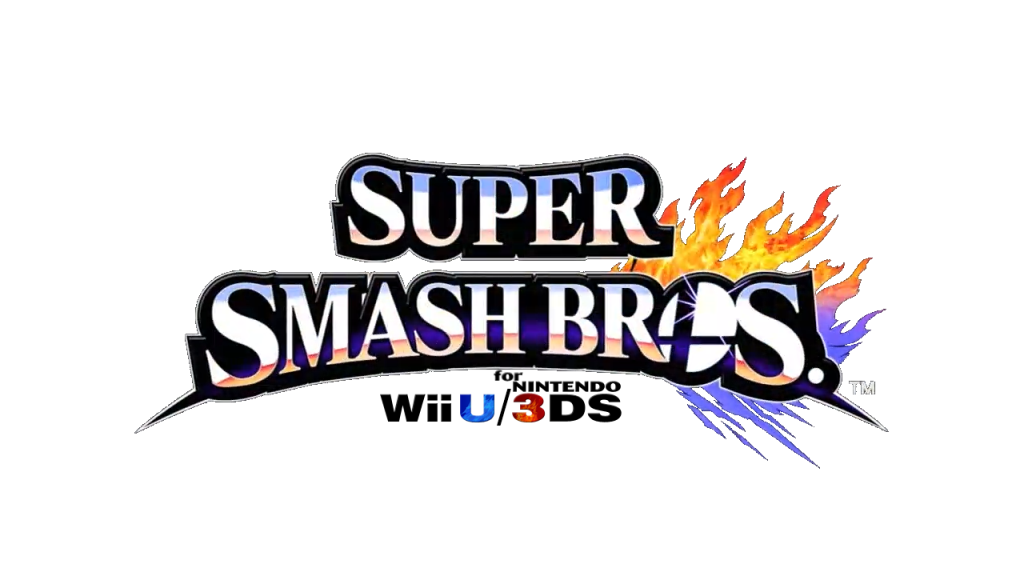 Super Smash Bros. director Masahiro Sakurai returns to Famitsu this week with a new column. The full issue won't be out until tomorrow, but as usual, some leaks have surfaced – including tidbits from Sakurai's piece.
It seems that the latest Famitsu column is about Sakurai clearing up misconceptions, both in terms of his own work and his peers. There is some talk about Smash Bros. here.
Here's what leaked out of Famitsu earlier today:
– There must be some favoritism from Sakurai since both Kirby and Pit are included in the boxart: In actuality it wasn't even Sakurai who decided the boxart composition, but rather Nintendo.
– [Insert character here] is too strong, there must be some favoritism involved: The team balanced characters objectively by referring to results from monitoring versus battles.
– Kirby's stages are all from games made by Sakurai: Sakurai tries to clarify that this isn't always the case. Initially, there were plans to have a stage based on Kirby's Epic Yarn (which wasn't made by him), but with the arrival of Yoshi's Woolly World, its theme and stage composition changed.
– Too many Fire Emblem characters, does Sakurai really likes the series that much? It may be indeed too many, but it was decided strategically (rather than raw favoritism).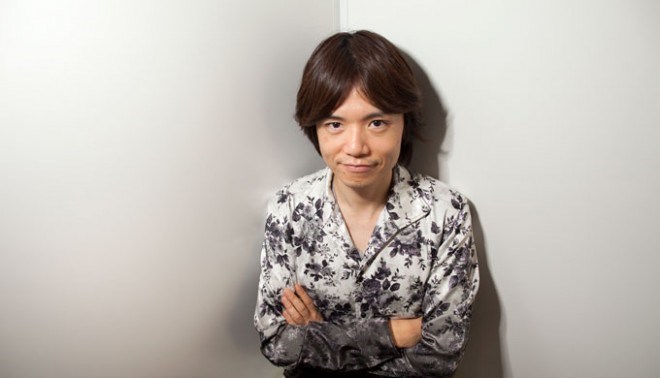 Super Smash Bros. director Masahiro Sakurai is back with another Famitsu column in this week's magazine. This time around, Sakurai tackled a few questions from fans.
Here's a summary of what was shared:
What's better: printed or digital manuals?
Sakurai points out that he only reads manuals when he's really stuck, so either way is fine. But for digital versions, it'd be better if they load up as fast as possible. (Note: Many people consider printed guides to be more convenient because they're not located on the same screen).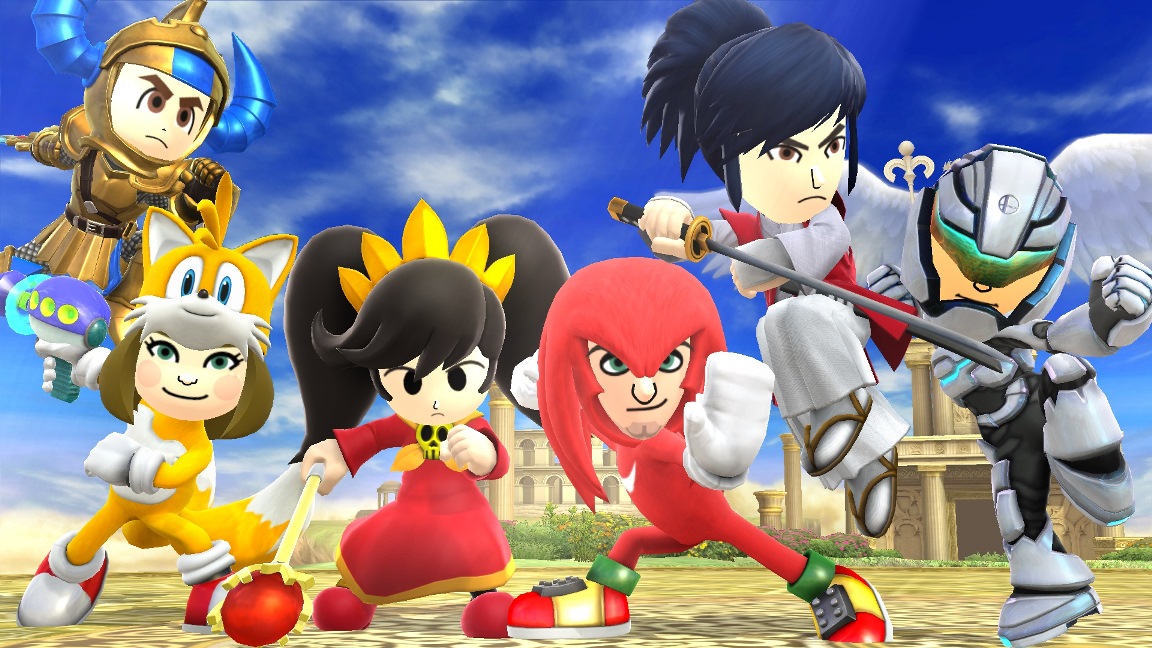 This month's issue of Nintendo Dream has a lengthy interview with Masahiro Sakurai, director of Super Smash Bros. for Wii U/3DS. He discussed the two games in general as well as specific topics like DLC fighters.
We now have an overview regarding what Sakurai shared in terms of DLC stages and Mii Fighter outfits. For a summary of this portion of the interview, head past the break.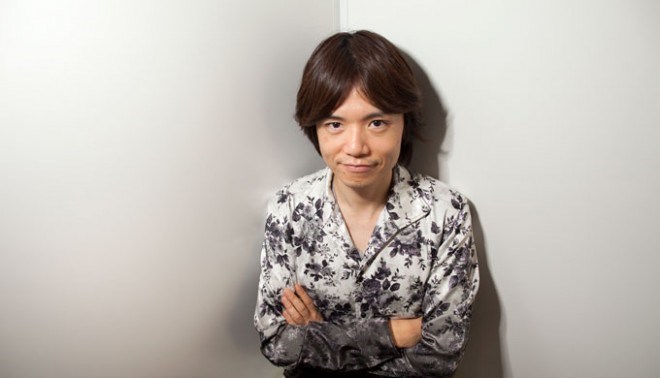 As promised, this week's issue of Famitsu has Smash Bros. director Masahiro Sakurai's 500th column. This is more of a commemorative piece as expected.
Sakurai has reconfirmed his special stream on Niconico for March 10. He'll look back on past columns, answer questions submitted by fans, and play certain unspecified games.
There are also rankings of columns Sakurai has covered the same topic, split into three categories. Those are as follows:
Games directed by Sakurai himself
1. Super Smash Bros. – 479 times (131 times for Brawl)
2. Kirby – 121 times (coverage of the first Kirby is 37 times)
3. Kid Icarus – 64 times
4. Meteos – 31 times
5. Mushiking: The King of Beetles – 6 times