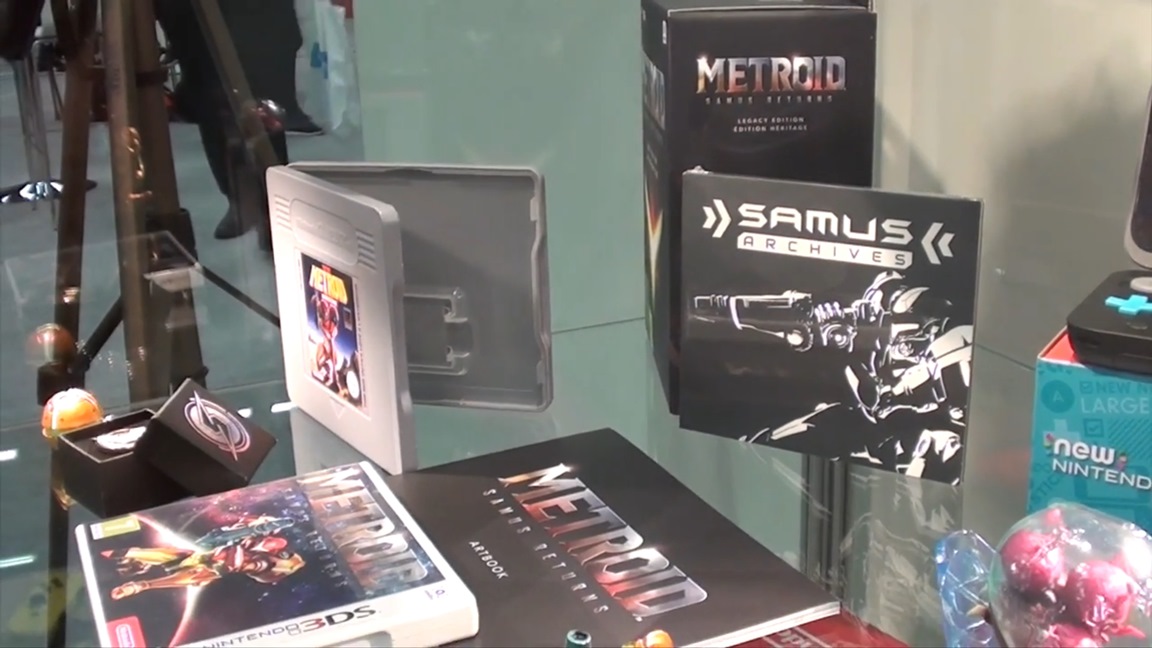 At Gamescom this week, Nintendo is showcasing the European Metroid: Samus Returns Legacy Edition at its booth. Take a closer look at the full contents below.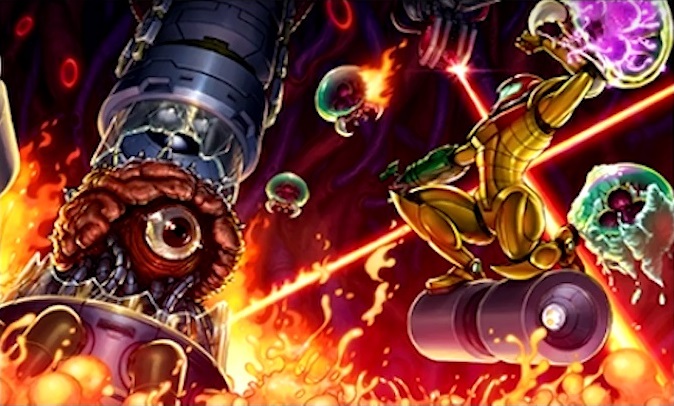 Metroid: Samus Returns doesn't have a massive amount of story, which fans would probably agree is a good thing. However, Nintendo and MercurySteam did expand upon things a bit more compared to the original Game Boy game.
When you first start Samus Returns, you'll be treated to an opening with lovely art recapping the first Metroid game. The images maintain the look of a comic book, and may look even better when viewed in stereoscopic 3D. Take a look at some images snapped from Metroid: Samus Returns' opening below.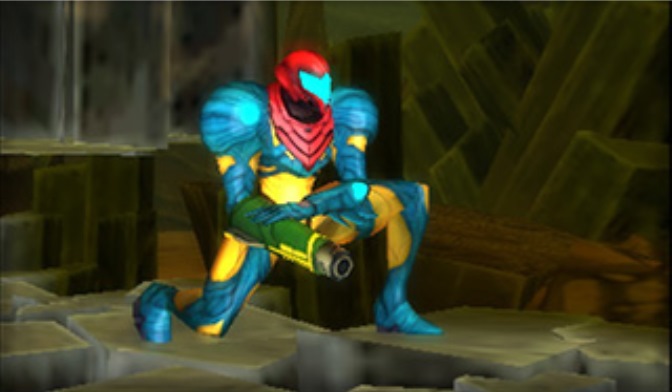 Nintendo's Japanese blog has a first look at the content that can be unlocked by scanning amiibo in Metroid: Samus Returns. This includes screenshots of the Fusion suit included with Fusion mode, Metroid Marker function, and images from the art gallery. Have a look at the various screenshots below.
Thanks to n128 for the tip.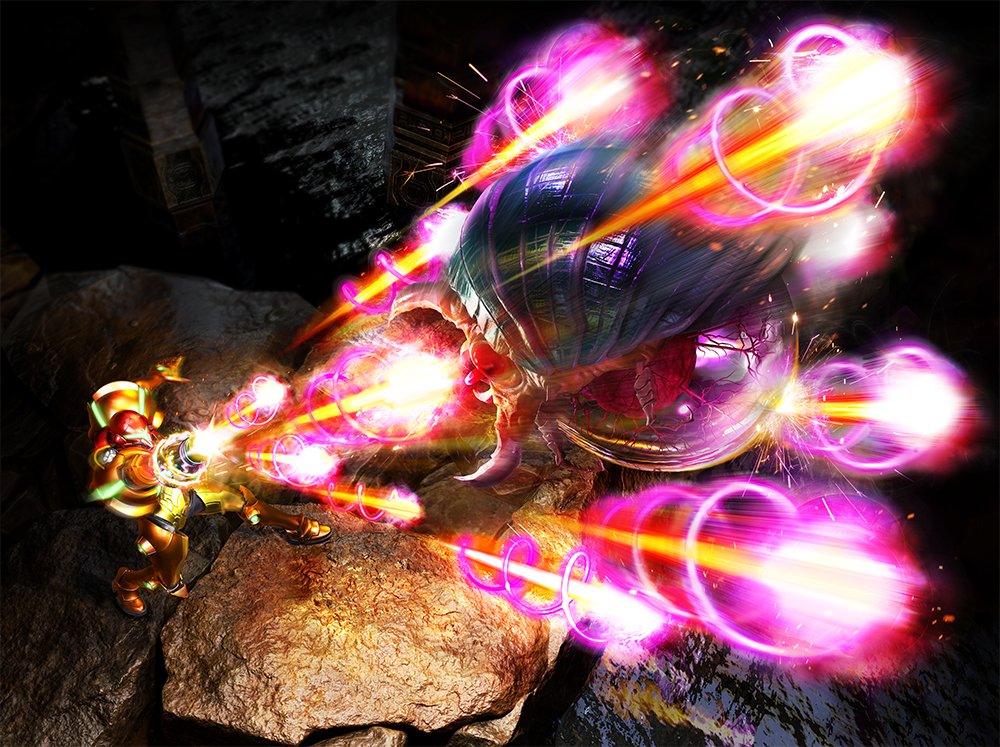 Much has been made about amiibo functionality in Metroid: Samus Returns. More specifically, some fans have been upset that the game's Fusion mode, which unlocks a harder difficulty and the ability to wear Samus' suit from Metroid Fusion, is locked behind amiibo. There is good news, however.
Fusion mode can indeed only be unlocked with the new Metroid amiibo. Nintendo also has no plans to sell it separately on the eShop.
That being said, Nintendo has confirmed that Metroid: Samus Returns has a standard hard mode that will can be unlocked once players complete the game on regular difficulty. It's separate from Fusion mode's own harder difficulty, and isn't tied to any amiibo.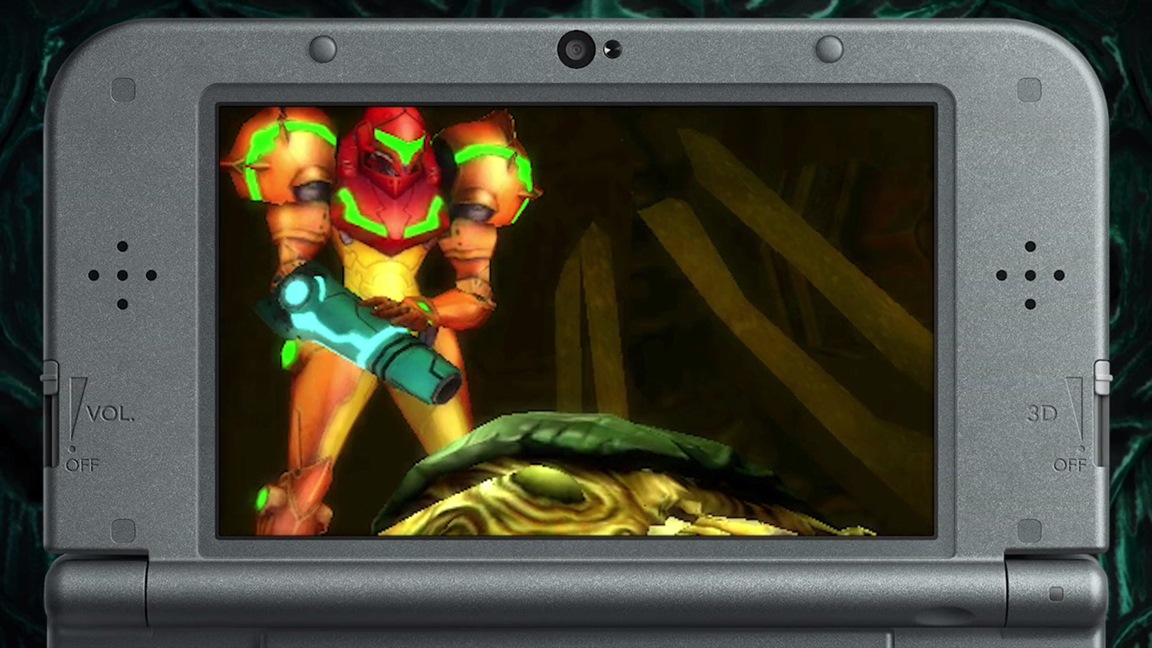 Thus far, Nintendo has officially confirmed three Aeion abilities for Metroid: Samus Returns. The game will feature Scan Pulse, Lightning Armor, and Beam Burst. A fourth ability has now seemingly been unintentionally revealed as well.
A boxart image has popped up on Reddit specifically from the Legacy Edition. While not officially confirmed, the packaging shot does have new art that we posted earlier today.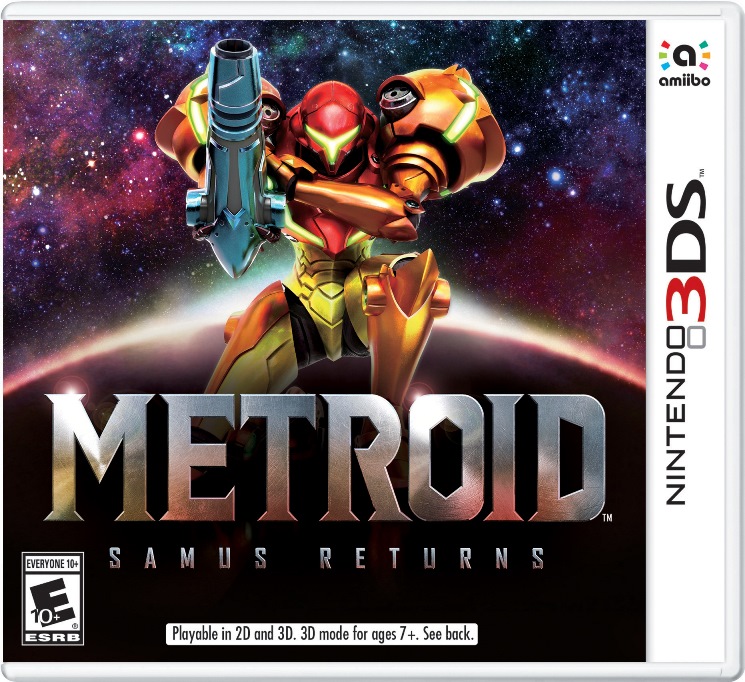 We have some brand new art from Metroid: Samus Returns. The images show off Samus in a couple of poses, Metroids, and other enemy designs. Check out the various images below.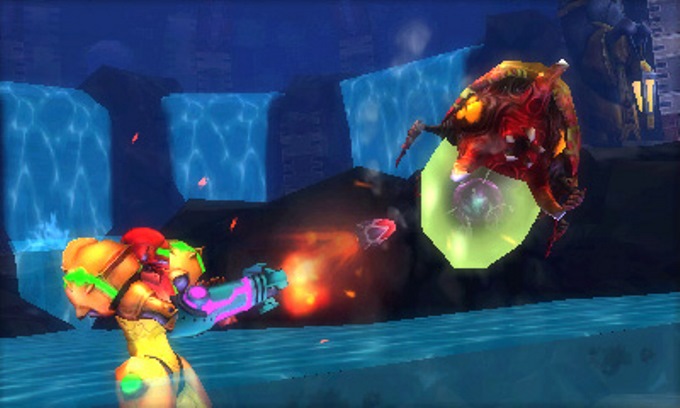 The official teaser site for Metroid: Samus Returns is now live. You can access it here. The full site will open soon, but for now, the page has some screenshots and gameplay details.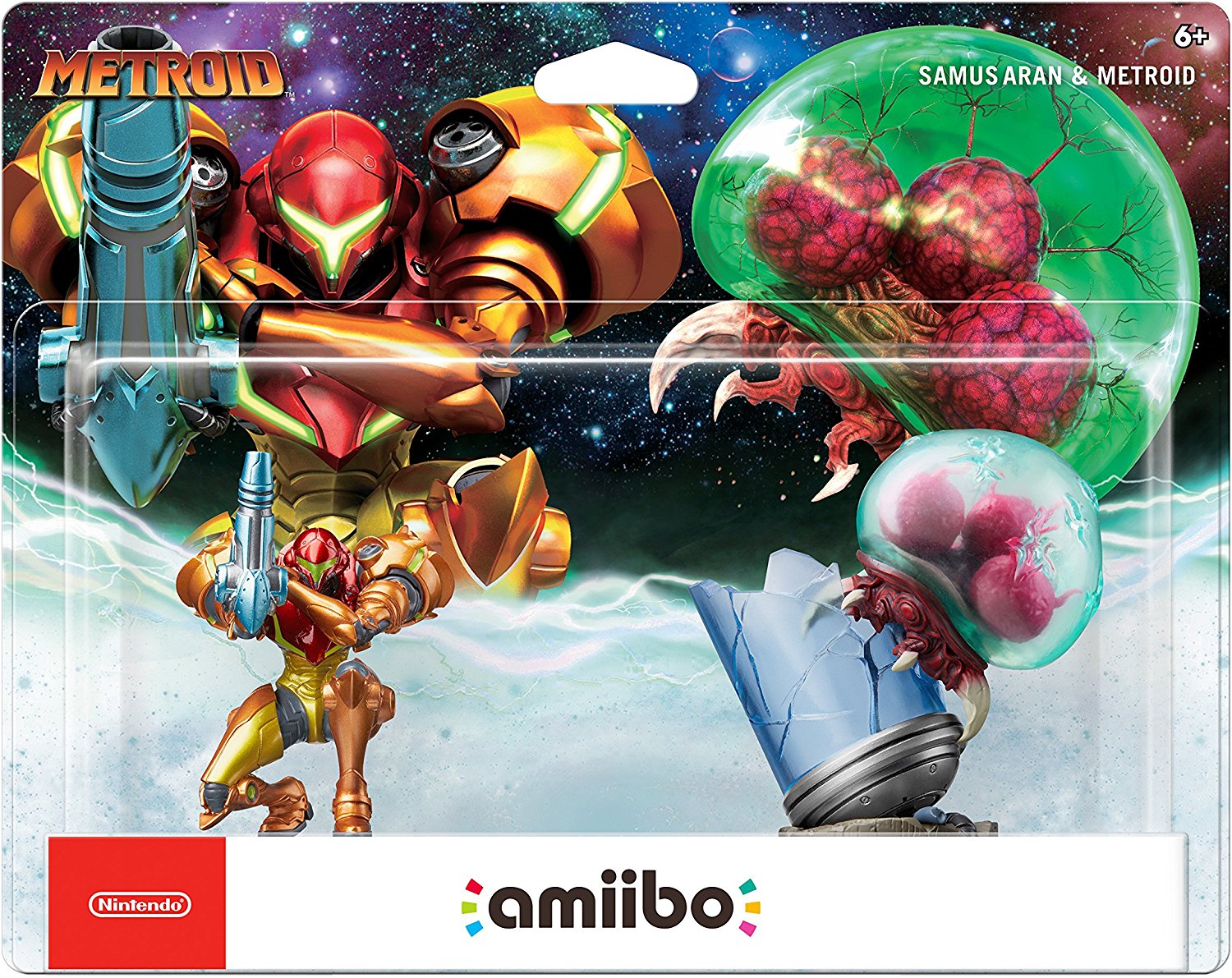 Metroid: Samus Returns will have plenty of amiibo functionality. Certain amiibo can be used to unlock a new difficulty mode, artwork, and more.
Nintendo Treehouse has a new blog post up on Tumblr about the amiibo support here. It's admittedly not exactly new, but it is a nice recap of everything in English. There are also a couple of nice views of the new Samus and Metroid amiibo in 360 degrees.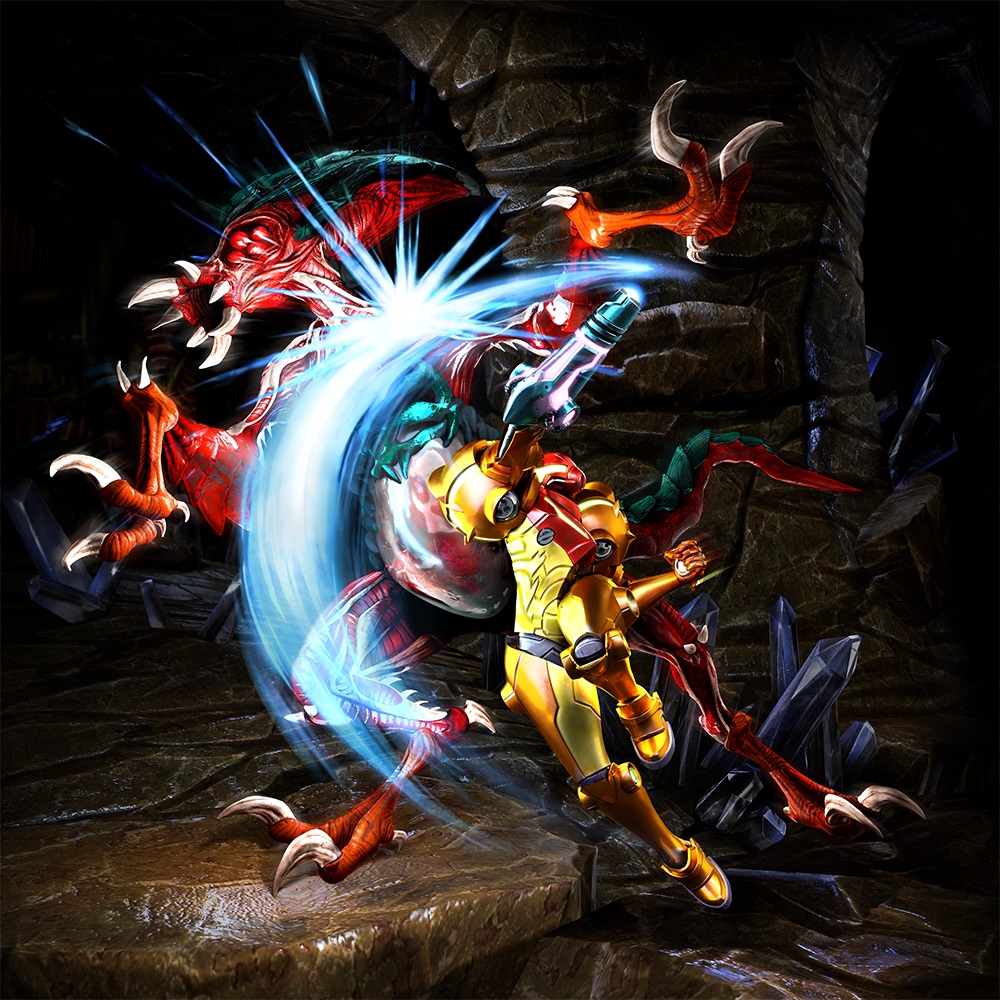 Two lovely pieces of art have been shared for Metroid: Samus Returns by Nintendo Australia. The first one is above, and the second is below.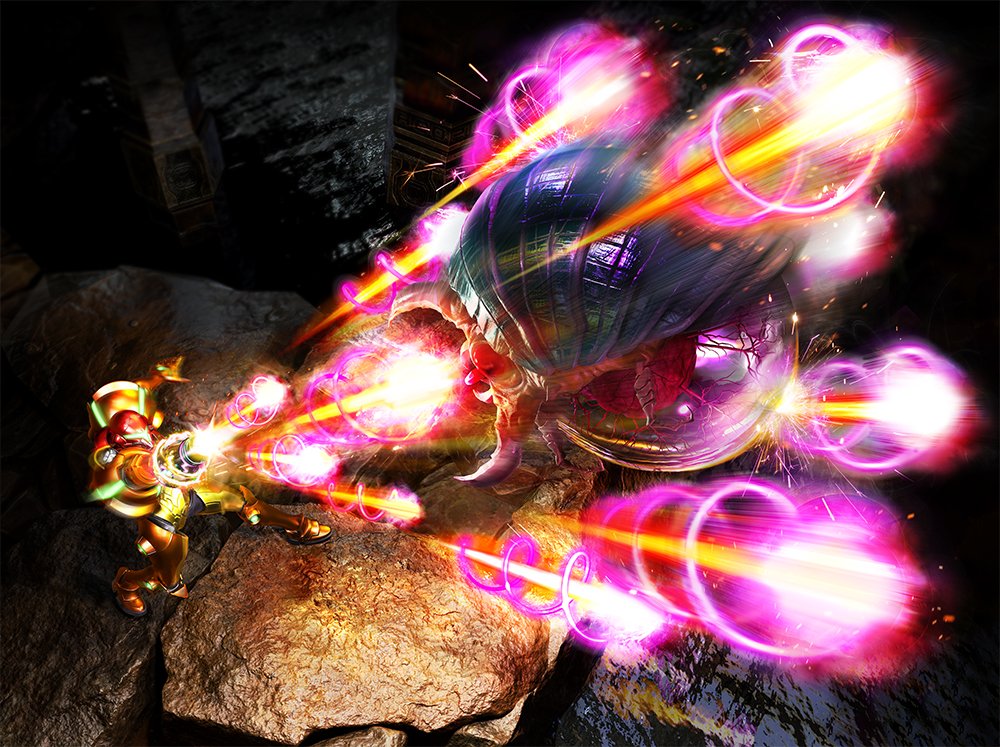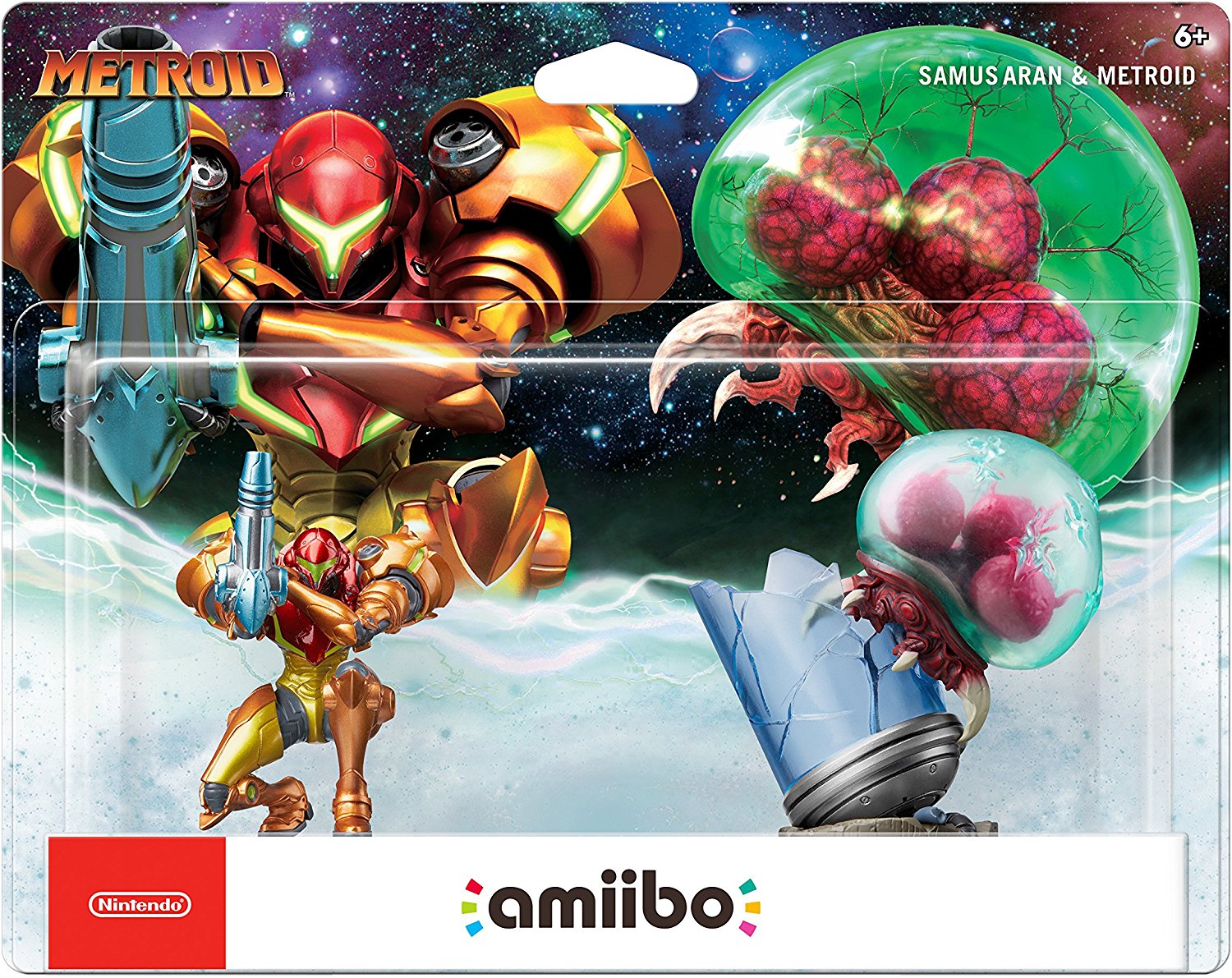 Nintendo unveiled the amiibo functionality for Metroid: Samus Returns this week. All four figures will work with the game – the original Smash Bros. amiibo and the new ones specifically made for this title.
Some of the functionality isn't that big of a deal. On the other hand, some of it is. One of the big features being scrutinized is the Fusion mode. By scanning the new, squishy Metroid amiibo, you'll receive access to the mode that provides a new level of difficulty and Samus' Fusion Suit from Metroid Fusion.