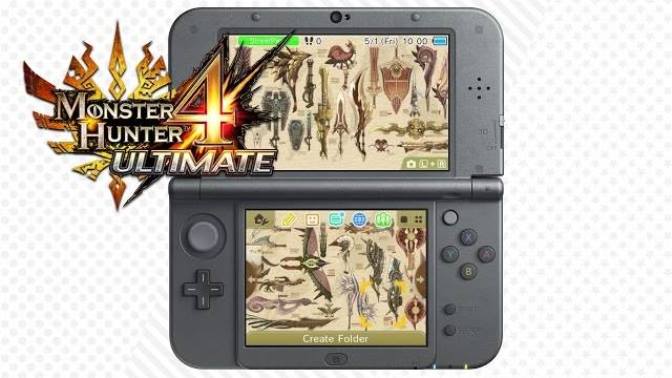 Capcom added a video to its YouTube account showing off the new Monster Hunter 4 Ultimate – Hunter's Weapon Gallery 3DS theme. You can check it out below.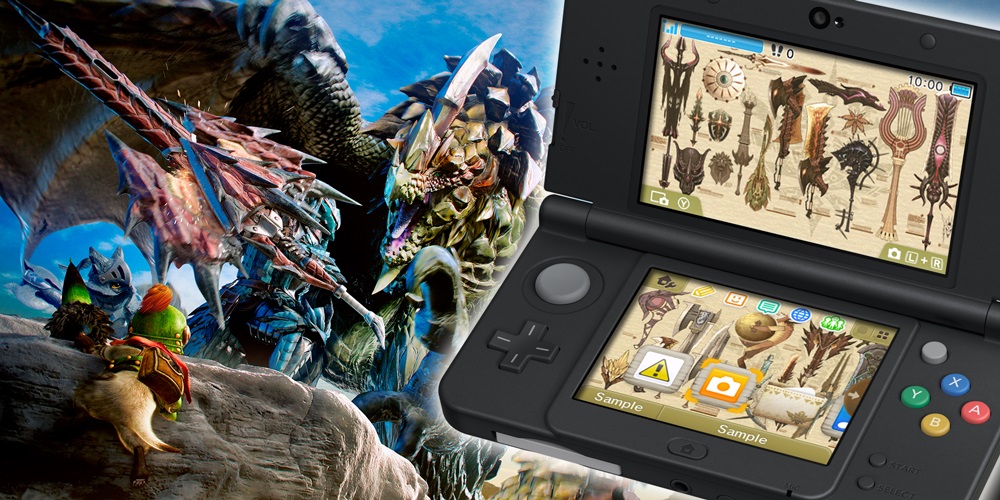 Monster Hunter 4 Ultimate's free 3DS theme is out now in Europe. In North America, it became available on Friday.
Capcom created the new theme to celebrate Monster Hunter 4 Ultimate having shipped 1 million copies in the west.
The new theme will be available until July 4.
To celebrate 1 million sales of #MonsterHunter 4 Ultimate a free #3DS theme is now in the Theme shop until 04/07 pic.twitter.com/ng81O2YQS6

— Nintendo of Europe (@NintendoEurope) May 4, 2015
YouTube user "Sylcred" has uploaded a bunch of footage from Monster Hunter 4 Ultimate's May DLC. Check it out below.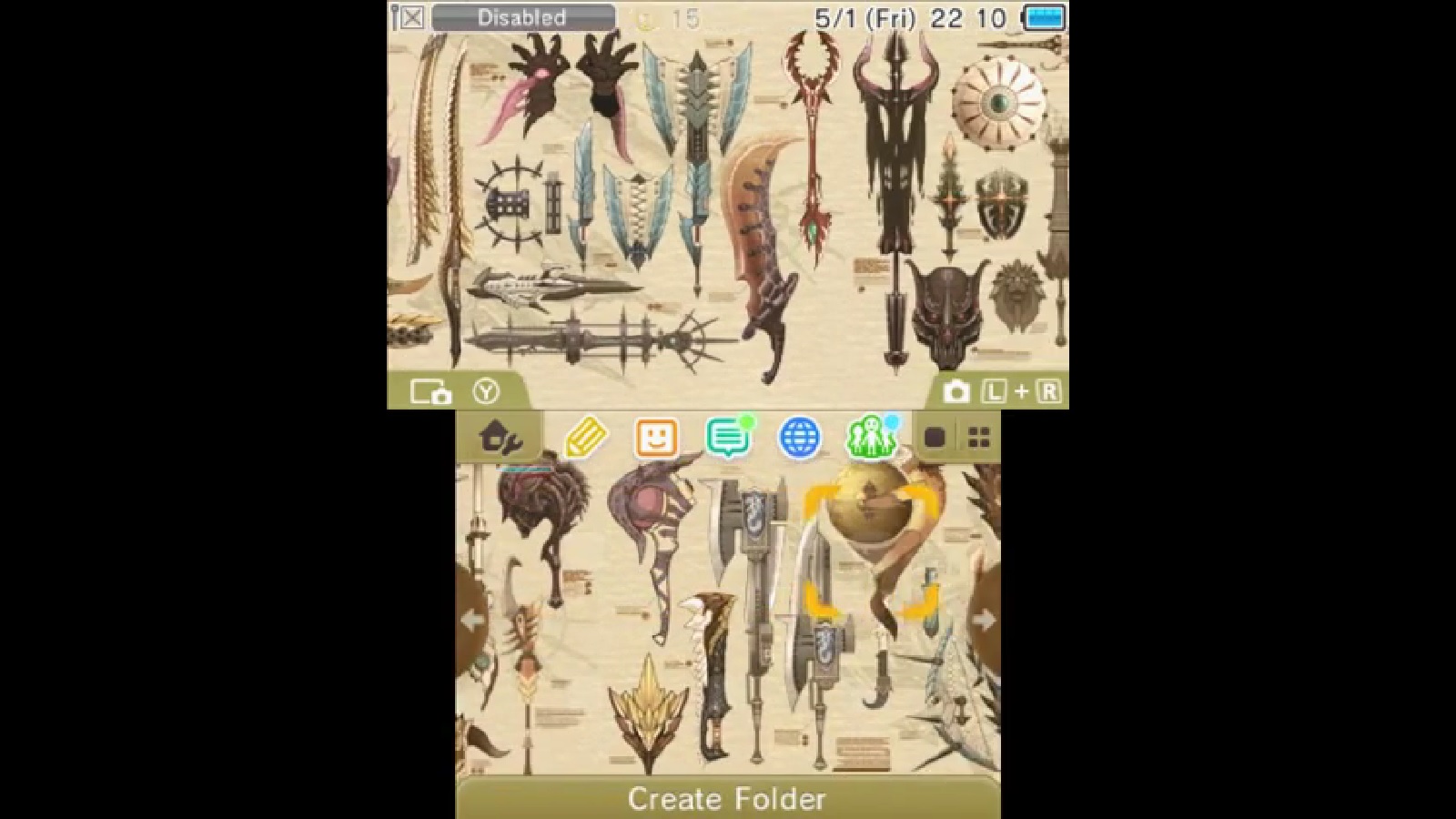 Capcom brought out the Monster Hunter 4 Ultimate Hunter's Weapon Gallery theme for 3DS in North America today as a free download. You can find some footage of it below.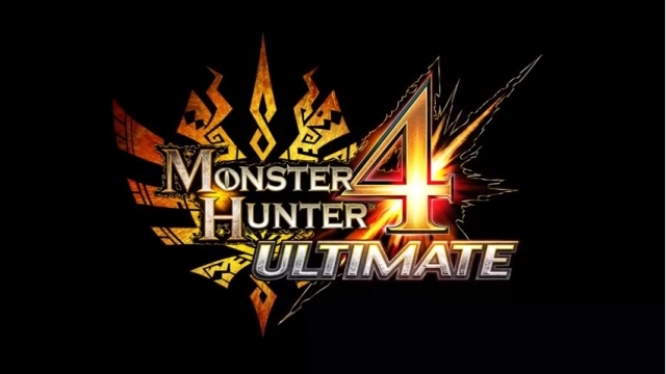 Siliconera has a new interview up with a couple of the developers behind Monster Hunter 4 Ultimate. The site spoke with executive director Kaname Fujioka as well as executive producer Ryozo Tsujimoto. Between the two, they commented on topics like Monster Hunter 4 Ultimate's item drop rate, how the Tetsuya Nomura armor set collaboration came about, and more.
We've gathered up some excerpts from the interview below. The full discussion can be found here.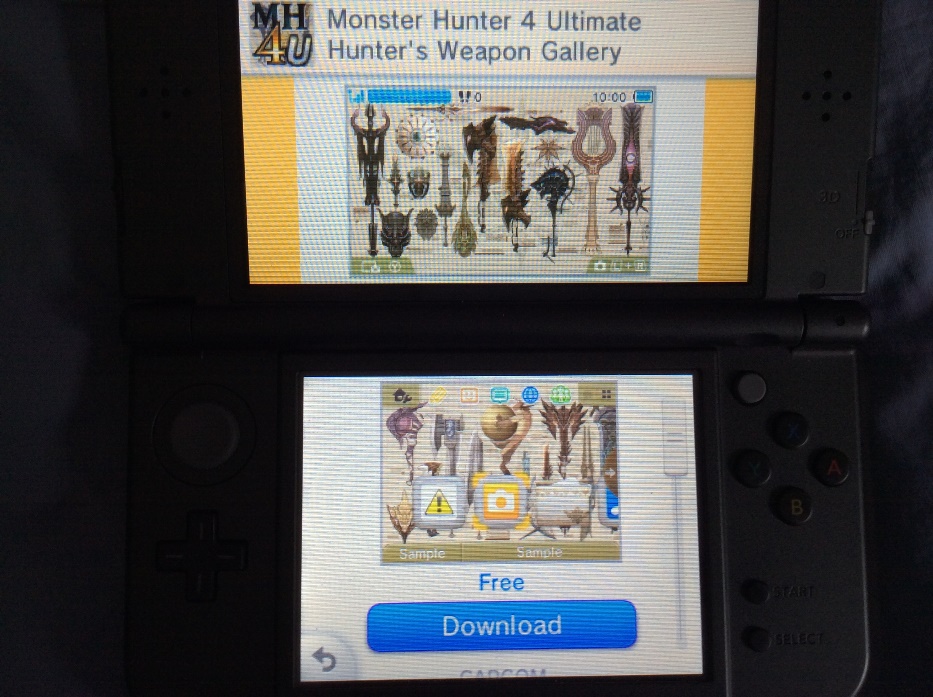 Update: The theme will only be a limited time after all (thanks AJ_Blaze_). Be sure to grab it while it's free!
---
Capcom has released the free Monster Hunter 4 Ultimate theme ("Hunter's Weapon Gallery") for 3DS. This is being made available to celebrate the game having shipped over one million copies in North America and Europe. It seems to be permanently free, but I'll update this post if I hear otherwise.
Thanks to Adrian B for the tip.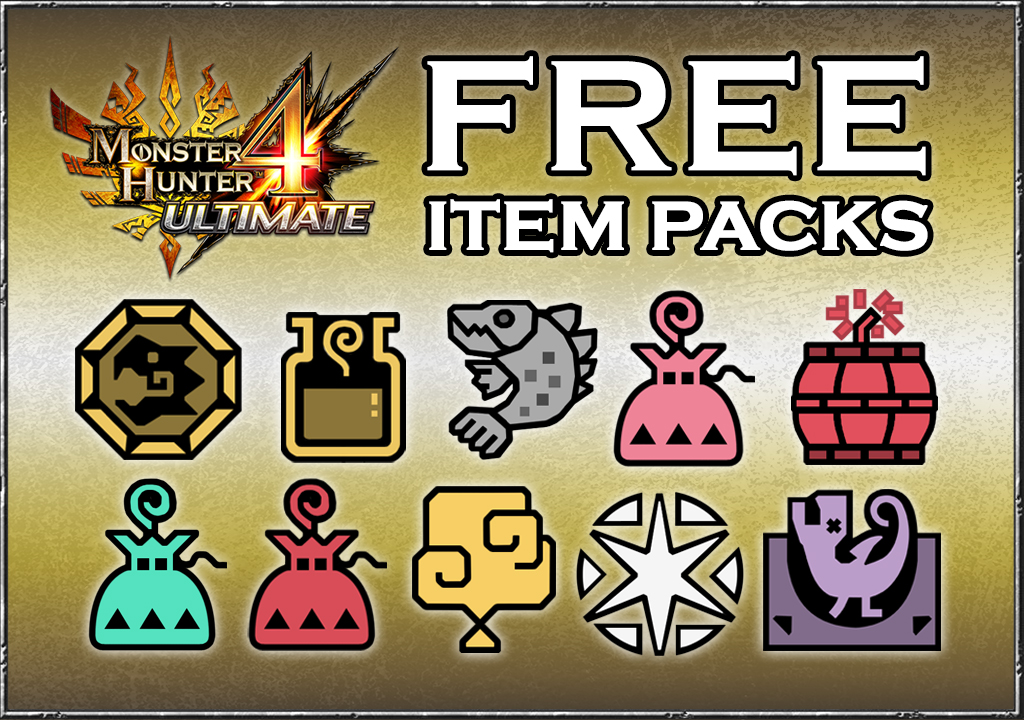 Monster Hunter 4 Ultimate was updated with its third round of DLC, though that's not the only thing that's new. Capcom has prepared two new items packs as well. "MH4U Support Pack" and "MH4U Advanced Pack" are both free of charge.
Head past the break to find out what's in both packs, and for instructions about how to obtain them.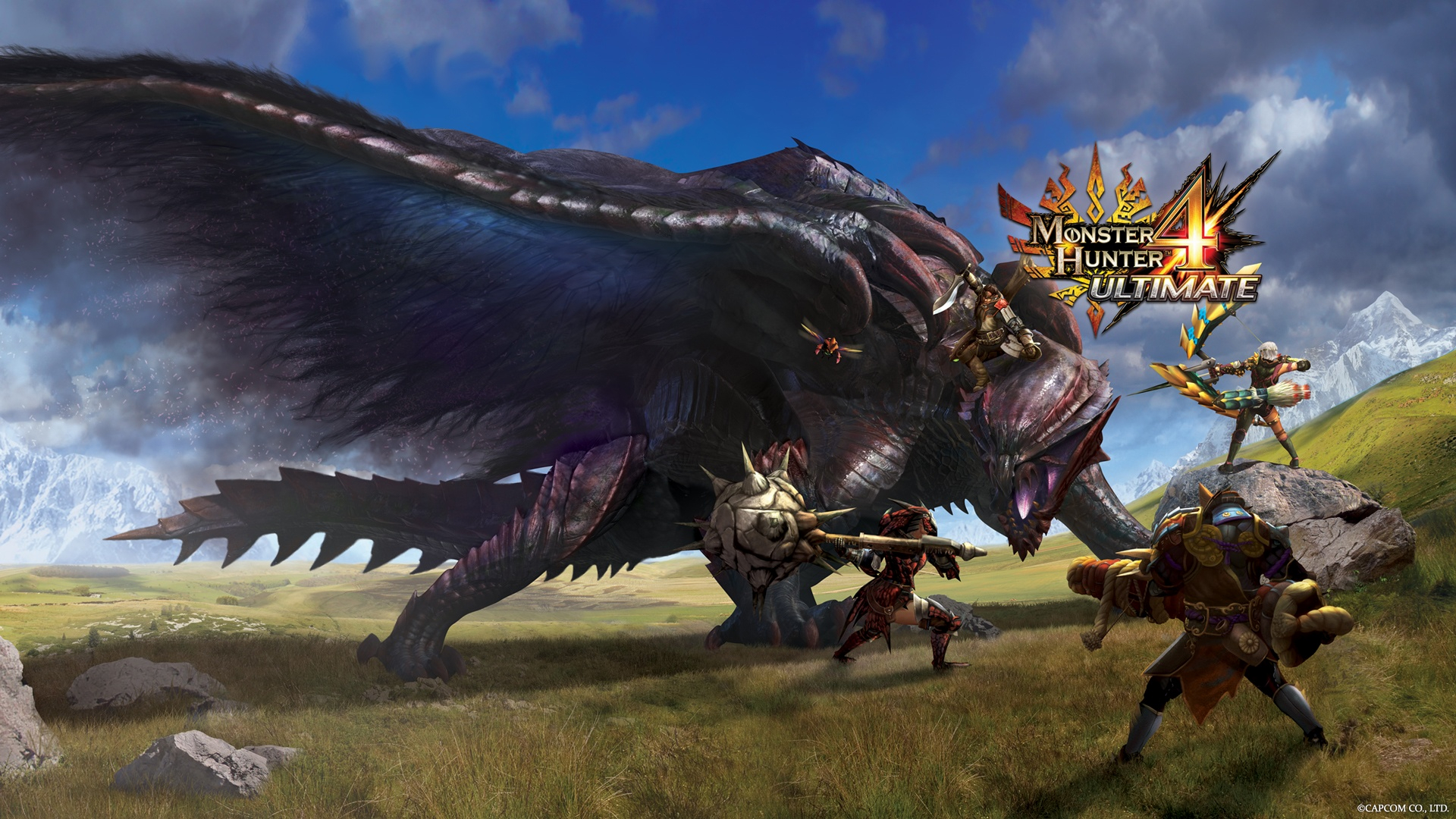 The free DLC pack for May is here! On the first Friday of every month since its release, Capcom has been delivering fun and awesome DLC for Monster Hunter 4 Ultimate. This time, the DLC brings you Street Fighter, Mega Man and Metroid gear as well as the High Rank Universal Studios Japan equipment, new Challenge Quests, a bonus Palico and tons of other exclusives. Check out the video below to see some of the stuff you'll get in the new free update!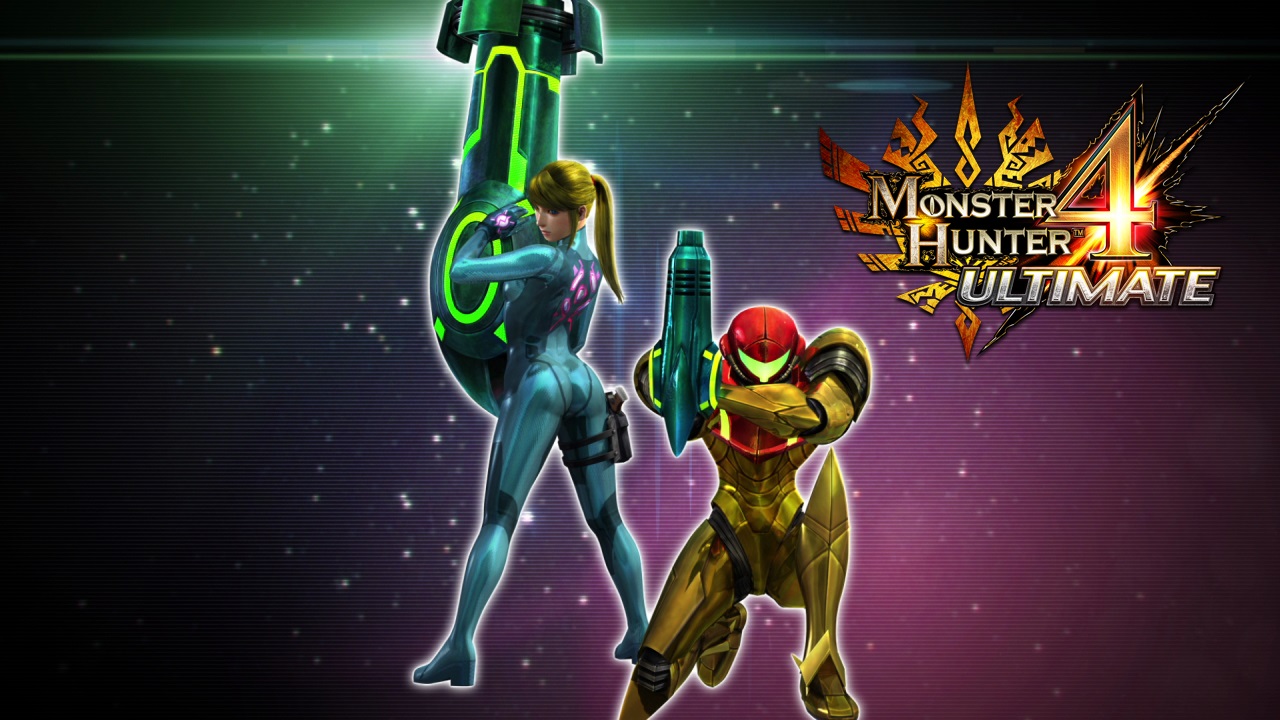 Capcom is supporting Monster Hunter 4 Ultimate with free DLC each month. We've seen things like new quests, items, and more. DLC launches during the first Friday of every month, so another round of new content is expected on May 1.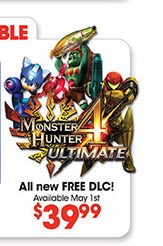 This week's GameStop ad may reveal some of Monster Hunter 4 Ultimate's May DLC. Pictures showing Palico equipment based on Mega Man and Blanka are in the circular, along with armor featuring Samus' Varia Suit.
All of these collaboration items were announced in the past – it's just a matter of when they'll be available. Capcom previously released a Link-based equipment set, plus Super Mario Bros. and Sonic-based Palico equipment.
May 1 is just on the horizon, so it shouldn't be long before we find out if this rumor holds any weight.
Thanks to Jake for the tip.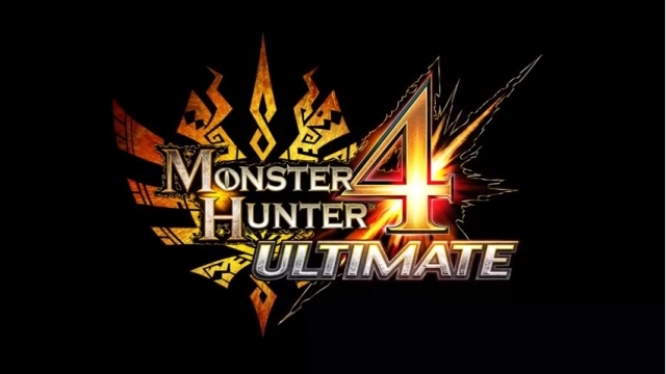 Earlier today, Capcom announced that 1 million copies of Monster Hunter 4 Ultimate have been shipped in the west. The news is being celebrated with a free 3DS theme. Look for it in May.
As confirmed by the Monster Hunter Twitter account:
We've shipped 1 millions units of #MH4U in the West! Thank you for making this title a success, and look out for a free 3DS theme in May!

— Monster Hunter (@monsterhunter) April 14, 2015