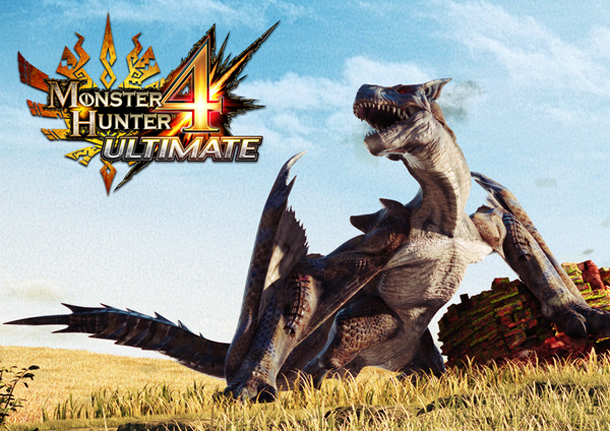 Capcom's evergrowing Monster Hunter series has reached the one million units shipped milestone with Monster Hunter 4 Ultimate, making it the first title in the series to do so for both Europe and North America.
Capcom released a lengthy statement regarding the achievement:
Capcom Co., Ltd. (Capcom) today announced that overseas shipments of "Monster Hunter 4 Ultimate" for the Nintendo 3DS™ ("Monster Hunter 4G" in Japan) have surpassed one million units shipped in Europe and North America. These shipments include both retail and Nintendo eShop download sales.

The "Monster Hunter" series is an action RPG game that pits players against giant monsters in a beautiful natural environment. The series has sparked a social craze known as the "Monster Hunter Craze" by introducing a new kind of communication style for players through cooperative play focused on hunting monsters with their friends. The number of fans has increased steadily since the first "Monster Hunter" title made its debut in 2004. The series has grown into a mega-hit with cumulative sales of more than 32 million units around the world as of February 16, 2015.

In terms of the series, "Monster Hunter 4 Ultimate" follows the March 2013 launch of "Monster Hunter 3 Ultimate" in Europe and North America. The latest title is the biggest and most accessible yet, adding new monsters and weapons as well as dynamic three-dimensional action with even more vertical movements. Another feature is online play with others via broadband Internet, a feature that is in strong demand in Europe and North America.

Since the launch of the previous "Monster Hunter" title in Europe and North America, Capcom has used many activities to retain the many enthusiastic fans and attract many new users. For example, there are special events and a robust online community for game players. Downloads of trial games for first-time users and the continuous provision of free downloadable content have also helped extend the strong sales of "Monster Hunter 4 Ultimate". In Europe and North America, the successful launch of this new title coincided with the introduction of the New Nintendo 3DS™, which resulted in "Monster Hunter 4 Ultimate" becoming the first title in the series to reach shipments of one million units in Europe and North America.

Capcom remains firmly committed to satisfying the expectations of all users by making the most of its industry-leading game development capabilities in order to create high quality gameplay experiences.
Hitting the one million mark – whether it be in shipments, sales or both – is always an achievement, and we congratulate Capcom for hitting this milestone with such a fantastic series that keeps getting better with each new entry.
Monster Hunter 4 Ultimate grows each month with a new pack of FREE DLC coming on the first Friday of every month! The line-up for April brings you all-new quests, equipment and access to the Super Mario Bros. and Sonic The Hedgehog collaboration gear!

To get this content, all you need to do is:
1) Connect your Nintendo 3DS to the Internet;
2) Load your copy of Monster Hunter 4 Ultimate;
3) Go to the "DLC" menu;
4) Download all the things!

Quests will be saved under the "Event Quests" (with the Questatrix) and "Challenge Quests" (with the Arena Bambina) in the Gathering Hall.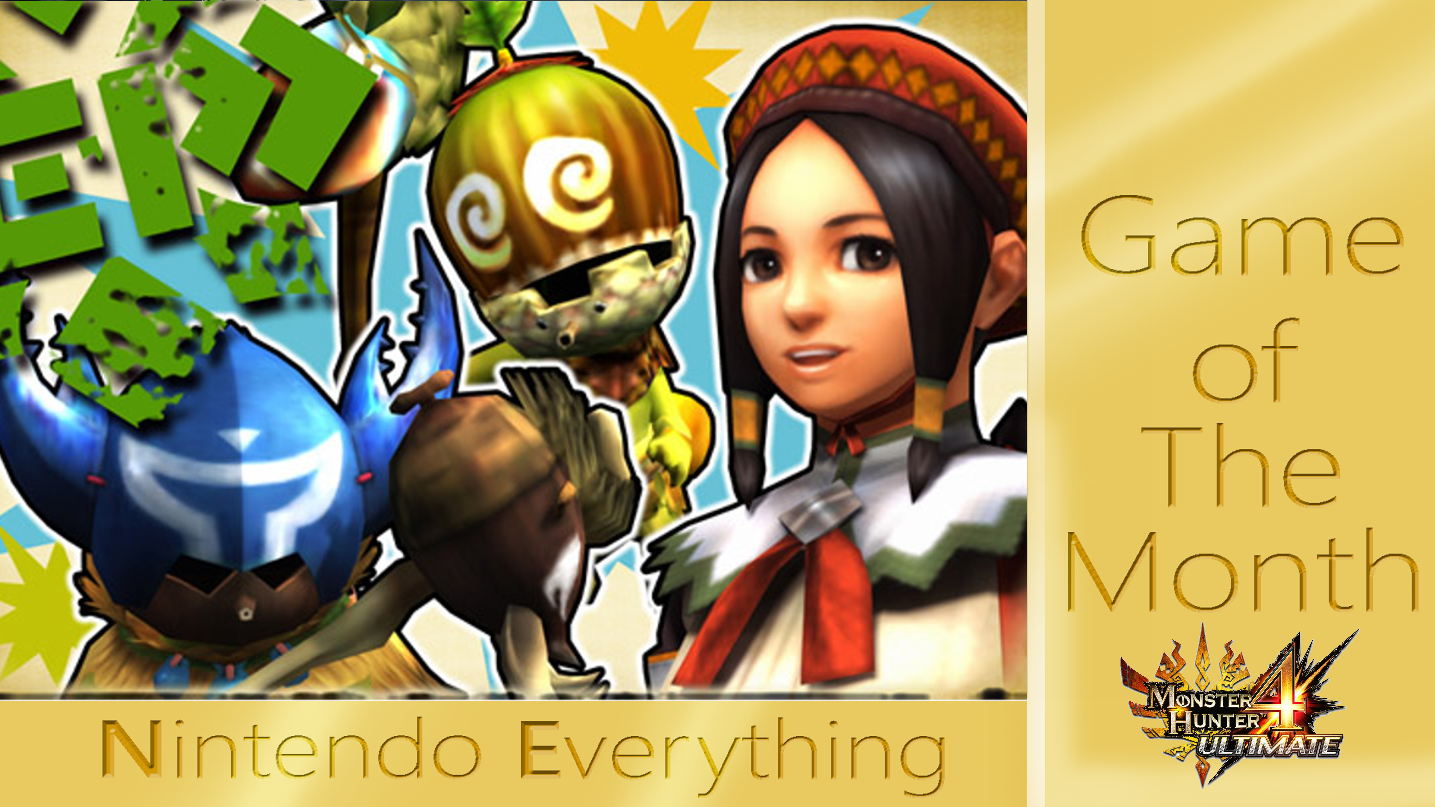 Of all the games I've reviewed for Nintendo Everything over the years, Monster Hunter Tri might be one of the most memorable. Stepping out of Moga Village for the first time was a wonderful moment reminiscent of Richard Attenborough welcoming everyone to Jurassic Park… mostly because there were dinosaurs there. Though the controls and sluggish swordplay took a bit of getting used to, I eventually warmed up to the actual gameplay, giving the game an respectable, yet arbitrary score of 9/10. Now I find myself returning to the hunt with the recently released Monster Hunter 4 Ultimate and it turns out that the series has actually evolved quite a bit since 2010's Tri. While the games look similar on the surface —if anything Monster Hunter 4 looks like a downgrade, with the visuals scaled back to fit on the tiny 3DS screen— there are a of lot of things that have been changed for the better. I think it's worth comparing these two entries to see how far the series has progressed in the last few years and some of the ways that Monster Hunter 4 Ultimate improves on the formula.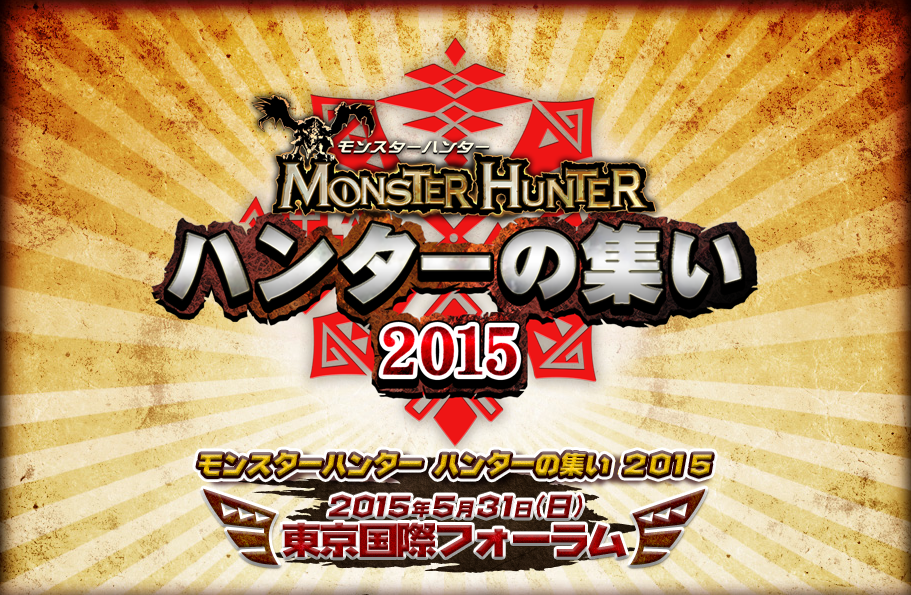 Capcom has announced that it will be hosting a major event called Monster Hunter's Gathering 2015. The event is scheduled to take place on May 31 and will be held at the Tokyo International Forum.
The Event will be an opportunity for Hunters to get together and meet and will also have Celebrity guests that are fans of the series in attendance as well. Event goers will also be able to acquire exclusive Event goods that are sure to be pretty highly sought after.
Capcom is teaming up with Six Flags to bring the Monster Hunter 4 Ultimate experience to guests at Six Flags Magic Mountain, the "Thrill Capital of the World." Between March 28 and August 10, the Goliath roller coaster will be re-themed to Capcom's 3DS game, and the national Monster Hunter 4 Ultimate traveling Caravan Tour will be making a stop at Six Flags Magic Mountain for special event days on March 28 and 29.
Here's the full rundown of Capcom and Six Flags' plans:
With the Six Flags partnership, the game will come to life with one dedicated passenger train of the Goliath coaster custom-skinned to resemble the game's flagship Gore Magala monster. The Goliath "coaster giant" is a metal monster with a staggering 255 foot drop taken at 85 mph, making this one of the longest and fastest drops in the world. Once riders conquer the thrilling high-speed banked turns, camelback hills, huge spiral curves and "zero gravity" drops of the Gore Magala themed Goliath coaster, they will have a chance to tackle the ferocious Gore Magala in game form as they test out the Monster Hunter 4 Ultimate demo at kiosks inside the Cyber Cafe. Special Monster Hunter merchandise will also be for sale in the park to commemorate this ultimate vertical adventure.

Fans who visit Six Flags Magic Mountain for the opening weekend of the Monster Hunter 4 Ultimate program can also attend the special Caravan event on March 28 or 29, where they will be immersed in the world of Monster Hunter with a custom setting that recreates the look and feel of the traveling Caravan from the game. They will also be able to meet up to play the game with fellow hunters and Capcom staff on those days.
Source: Capcom PR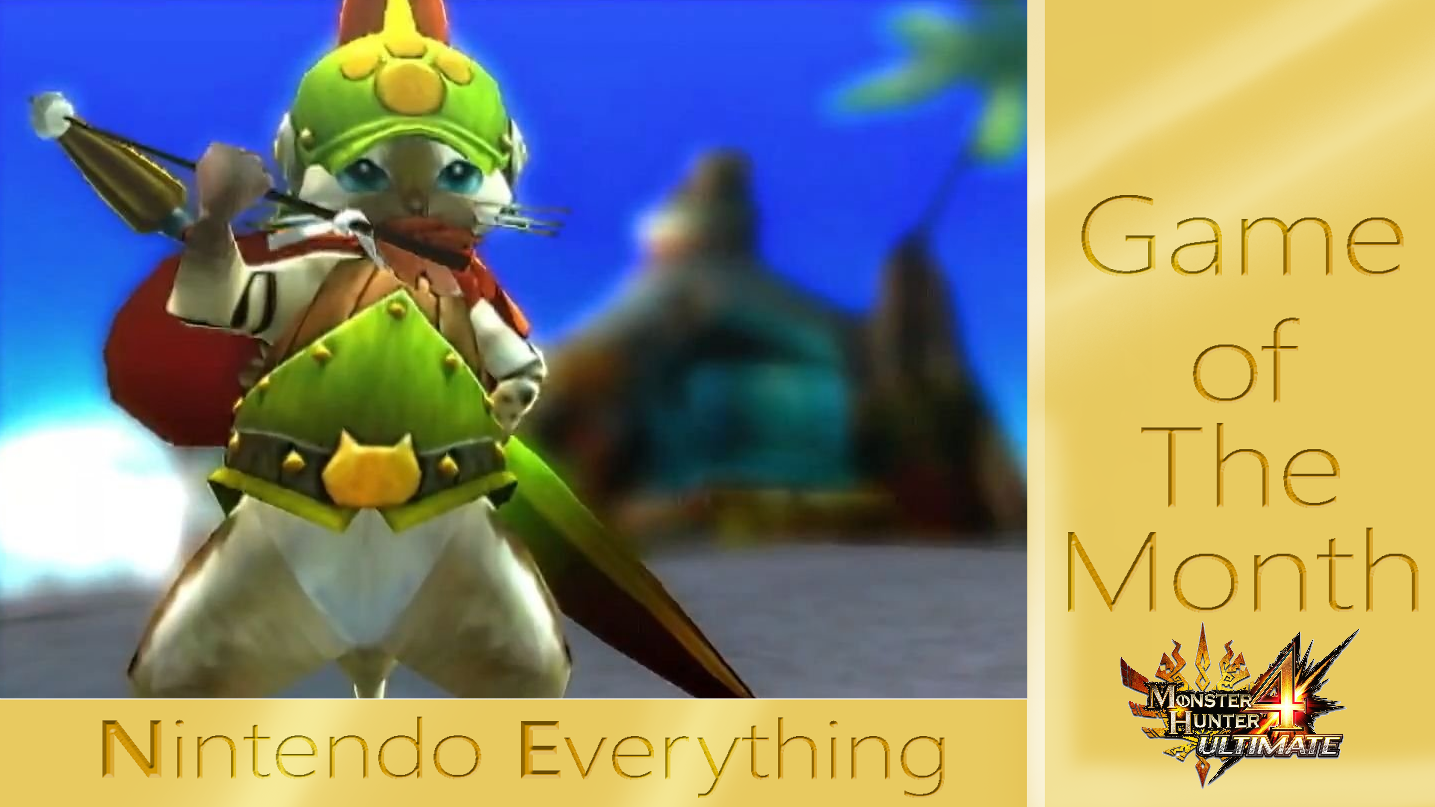 ---
Author: Kira
So let's get down the to serious-and-yet-unserious side of Monster Hunter. Monster Hunter as a franchise has had a long history of games, starting in 2004 with the original entry, to a decade later with Monster Hunter 4 Ultimate. I have always been intrigued by the series and have enjoyed numerous forays into the wild to hunt many monsters, but I have generally felt that there was something missing. I always enjoyed the fact that the games have had an air of silly humor via some of their support characters, and that they have even given you various minions to help you along the way, but none of these bits of charm have made me smile as much as much as the Palicoes in the latest entry, Monster Hunter 4 Ultimate! Who knew that a furry little critter could make such a difference; could this be what this series has been missing?
Felyne's – small, bipedal cat creatures – have various roles in Monster Hunter 4 Ultimate, but the bravest of them all are named "Palicoes". These furry hunting companions will travel with you during solo quests, as well as with you and one other hunter and their chosen felyne warrior. You select and create your Palico at the beginning of the game right alongside your own character, choosing their color, markings, and even bestowing upon them a name. I took the latter very seriously as I thought long and hard about my felyne companion; I wanted every aspect of my choices to be just right. After probably way to much time and thought (I honestly think I spent more time on him then my own character), I made my decisions and my furry little friend and I set off on what would prove to be some wild adventures!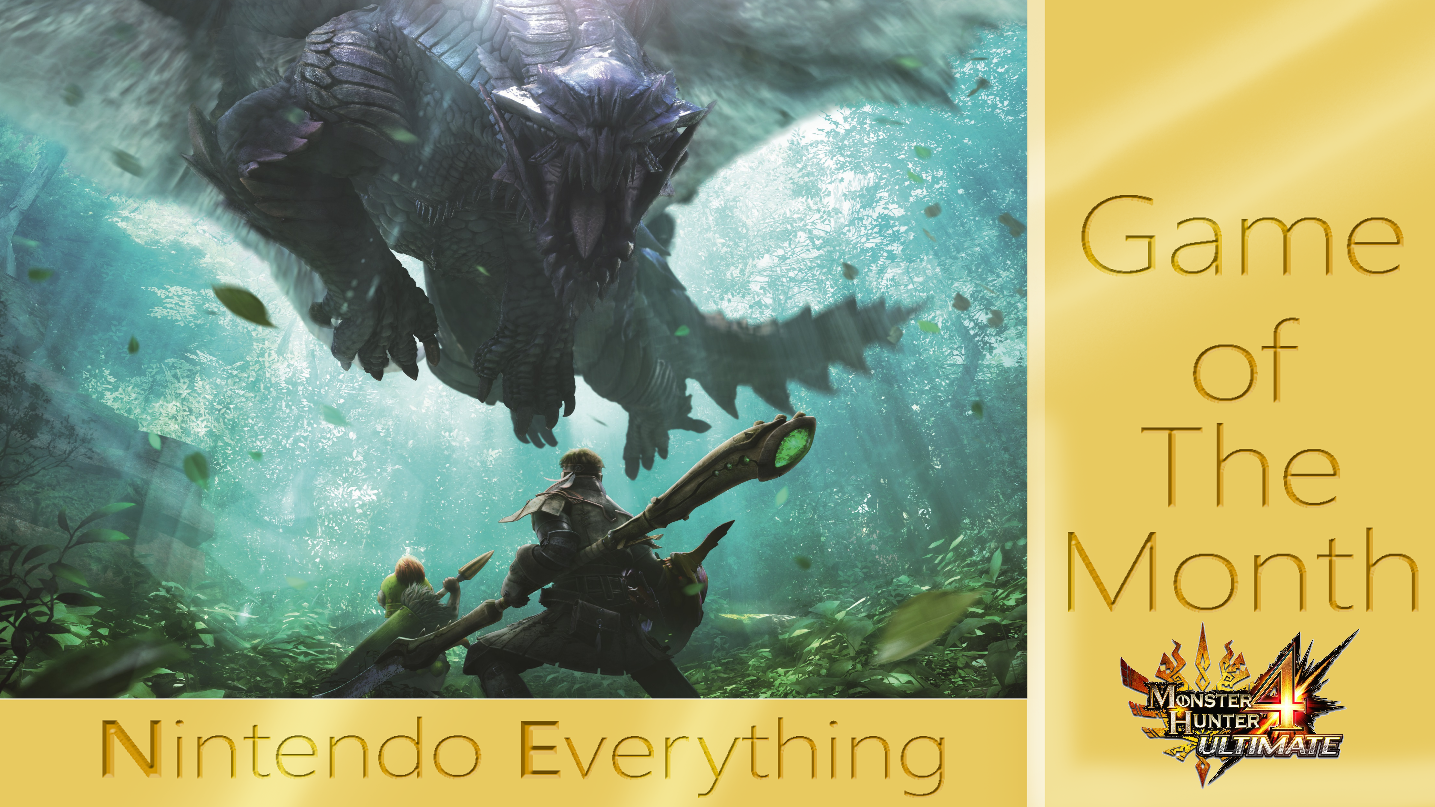 ---
Author: Jonathan
When you look at it on paper, pretty much nothing about Monster Hunter seems appealing. Players need to work with a ferociously unforgiving learning curve, an emphasis on an end-game that can take literally dozens of hours to reach and a clunky or sometimes downright unfair combat system. It just doesn't add up. I've tried several times over the years to get into the Monster Hunter titles and Monster Hunter 4 Ultimate is the first time the series really got its hooks in me. For the first time I 'got' it, and I began to appreciate the game for the journey it would eventually take me on. It's a brutal, long, often frustrating adventure, so I wanted to explain why all of the things that are seemingly "wrong" with Monster Hunter make it so great, and why we fans are okay with that label of being just a little bit crazy.
Here are some of the latest Monster Hunter 4 Ultimate DLC screenshots: