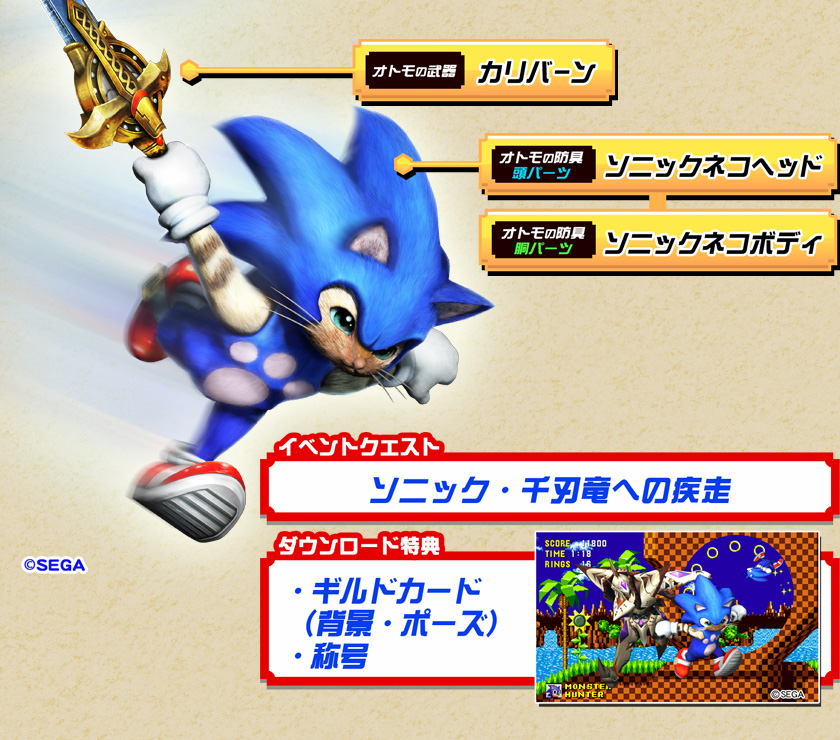 Update 2: There are also plans for a Hunting Horn weapon that pays homage to the Taiko Drum Master series: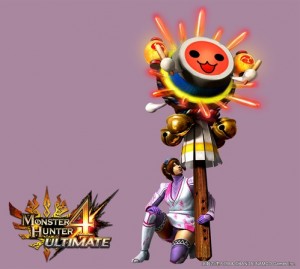 Update: Looks like the DLC will be released overseas…
Sonic the Hedgehog Palico armor announced for Monster Hunter 4 Ultimate! http://t.co/Yg3NjMGNrJ pic.twitter.com/czY5cXnfOb

— Monster Hunter (@monsterhunter) September 18, 2014
---
Capcom has revealed special Sonic the Hedgehog DLC for Monster Hunter 4 Ultimate. Players will be able to dress their Felynes in a costume based on the Blue Blur.
Over the past few weeks, Capcom has been highlighting creatures from Monster Hunter 4 Ultimate. The latest, Gypceros, was featured in a recent Capcom-Unity blog post.
You can find screenshots and art of Gypceros above. Check out the Capcom post below and find the full thing here.
Monster Hunter 4 Ultimate will be playable at the Tokyo Game Show later this month. However, the game won't be playable on traditional 3DS units.
Capcom has instead announced that the New 3DS will be used for Monster Hunter 4 Ultimate's demo units at the company's booth as well as the Monster Hunter Carnival events at Nagoya and Osaka. While multiplayer demo stations will be on the New 3DS, all single-player stations will be on the New 3DS XL systems.
The Monster Hunter 4 Ultimate website was recently updated with a new look at some monster subspecies: Nerscylla, Seltas, Seltas, Najarala, Zamtrios, Tetsucabra, and Kecha Wacha. You can find a new set of screenshots above.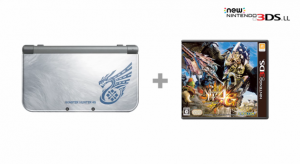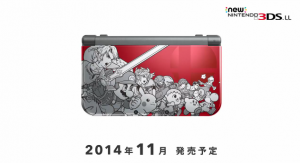 Nintendo announced a pair of special New 3DS bundles earlier today that we wanted to bring to your attention.
The first is Monster Hunter 4 Ultimate. Capcom's new game will launch simultaneously with New 3DS on October 11. The bundle will cost 25,600 yen.
Another bundle confirmed by Nintendo is Smash Bros. It comes with a New 3DS XL model and will be available in November.