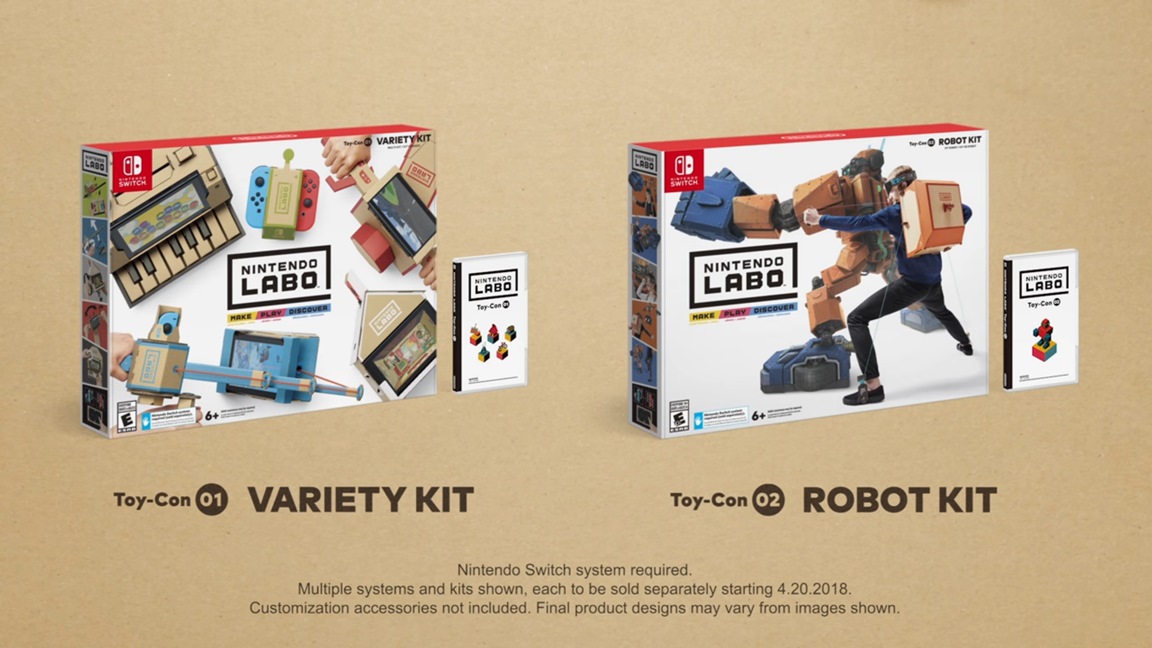 Update (1/18): Unfortunately, IGN France's information was correct, and the site has now posted a retraction. Contrary to its first report, you will not be able to receive the cardboard patterns for free.
---
Original (1/17): IGN France appears to have a bit of additional information about Nintendo Labo. According to the site's report, "the kits will not be mandatory – although the cartridge is needed – since Nintendo plans to offer the cardboard design pattern for free for aspiring builders".
Nintendo Labo will be starting out with the Variety Kit and Robot Kit on April 20. A Customization Set will also be sold that includes fun stencils, stickers, and colored tape.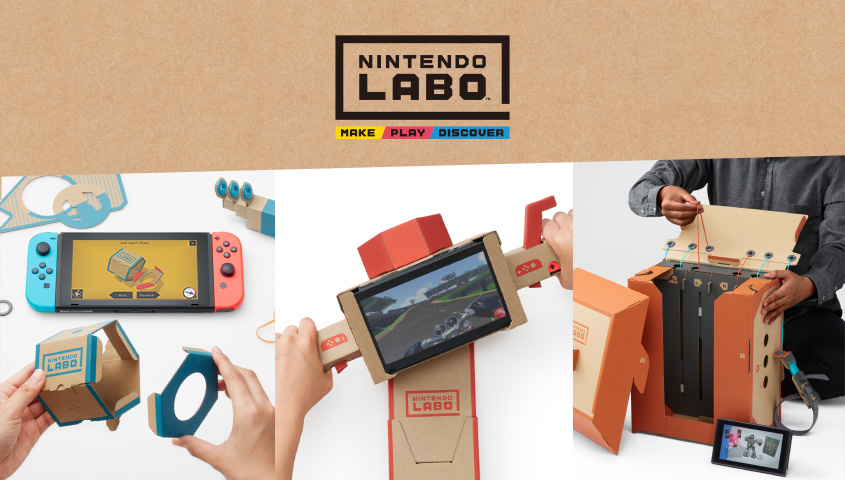 TIME was recently able to speak with Nintendo of America president Reggie Fils-Aime about Nintendo Labo. The first topic discussed is the potential to expand on the idea and the use of the Toy-Cons, of which Reggie had this to share:
"Can [the Toy-Cons] be incorporated into other forms of gameplay? Certainly. But right now we think if we effectively communicate the power of the idea with Nintendo Labo [and] really enable players to make their creations, personalize them, and enjoy the [inherent] gameplay experiences . . . We think that's going to be a great way to start and then progress down the path."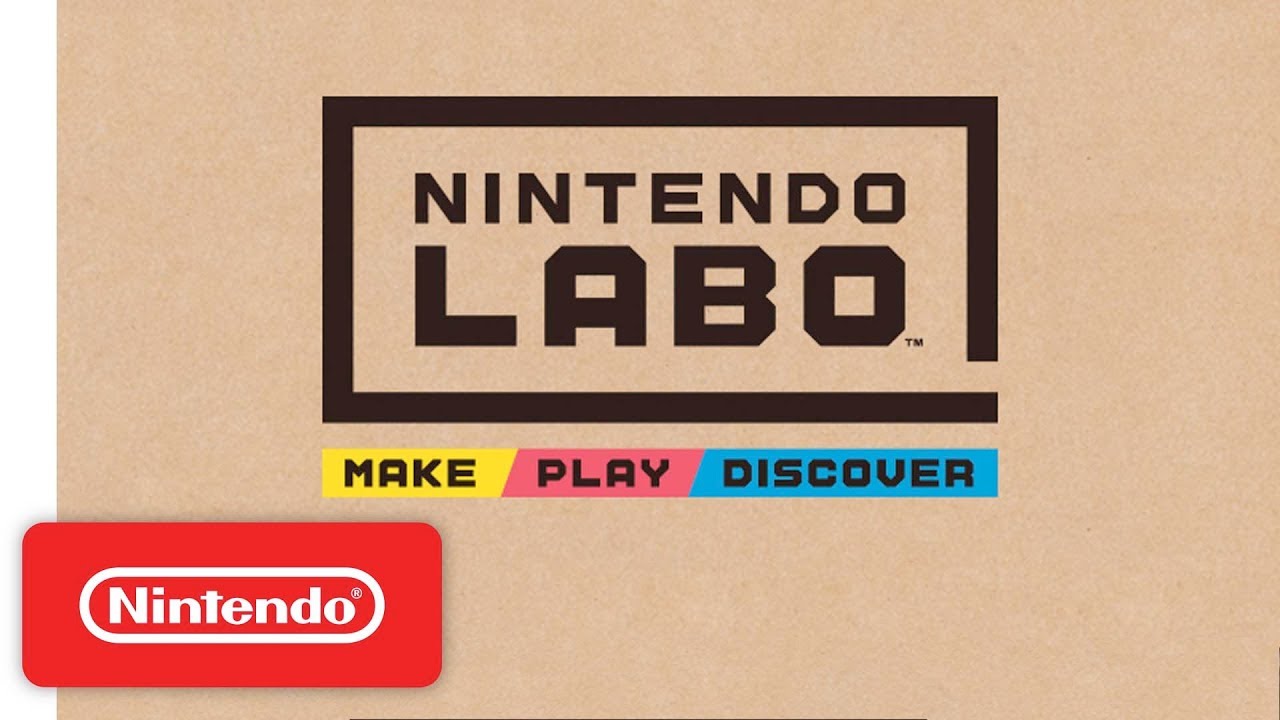 The Guardian has shared some additional details about Nintendo Labo after going hands-on with it during a recent press event. Here's a recap of the information the publication provides:
– Follow Lego-like instructions on the Switch screen
– Punch out the cardboard pieces and assemble them into contraptions of varying complexity
– Project in which you assemble a simple little bug-like radio-controlled car takes about 15 minutes
– Pull up the controls on the Switch's screen, and the vibrations send it juddering across a flat surface with surprising speed
– Telescopic fishing rod with a working reel are attached to a base with elastic bands and string for realistic tension
– Each contraption is made out of cardboard and string
– Piano takes about 2 hours to build
– The infrared camera on the Joy-Con controller can see reflective strips of tape on the back of the keys, which come into view when a key is pressed, telling the game software to play the right note
– Cardboard dials and switches modify the tone and add effects to the sound
– The principles behind each construction are explained by cartoon characters
– Switch screen shows a cross-section of each model that illustrates what the Joy-Con camera can see and how it works
– Robot set translates your punches and kicks into building-levelling virtual smashes
– Nintendo plans to offer replacement cardboard kits and templates for players who break theirs
– You can stick the cardboard Toy-Cons back together with glue or tape, reinforce them, or decorate them with pens, washi tape or googly eyes, without affecting their functionality
"Our goal is to put smiles on the faces of everyone Nintendo touches. Nintendo Labo invites anyone with a creative mind and a playful heart to make, play and discover in new ways with Nintendo Switch. I personally hope to see many people enjoying making kits with their family members, with big smiles on their faces." – Nintendo of Europe president Satoru Shibata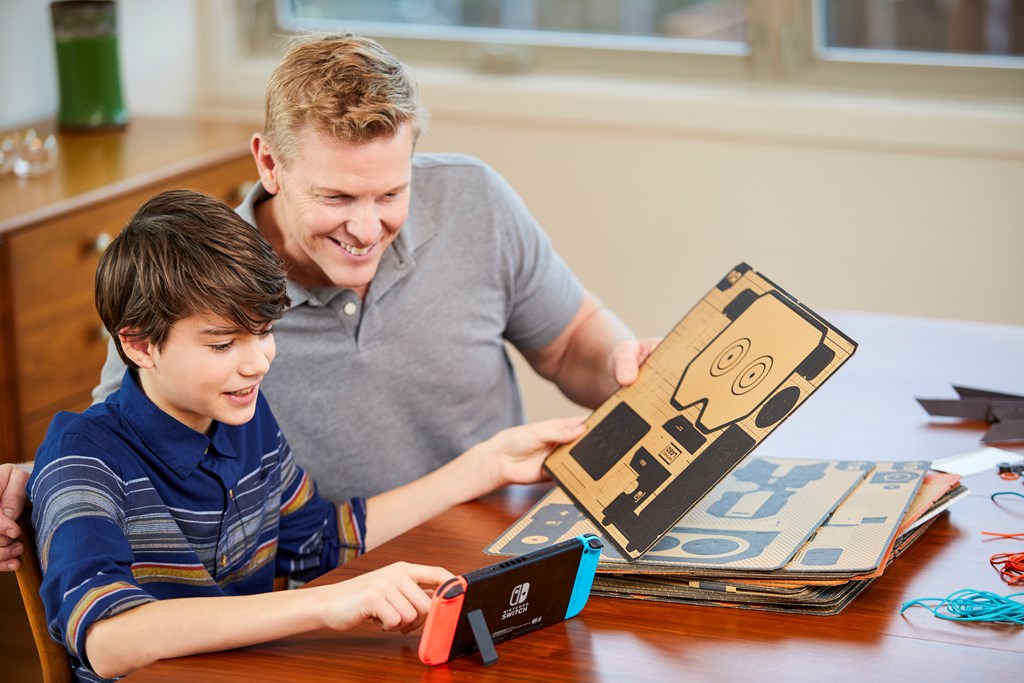 Nintendo has posted an official announcement for its new Switch project Nintendo Labo. We've attached in full below.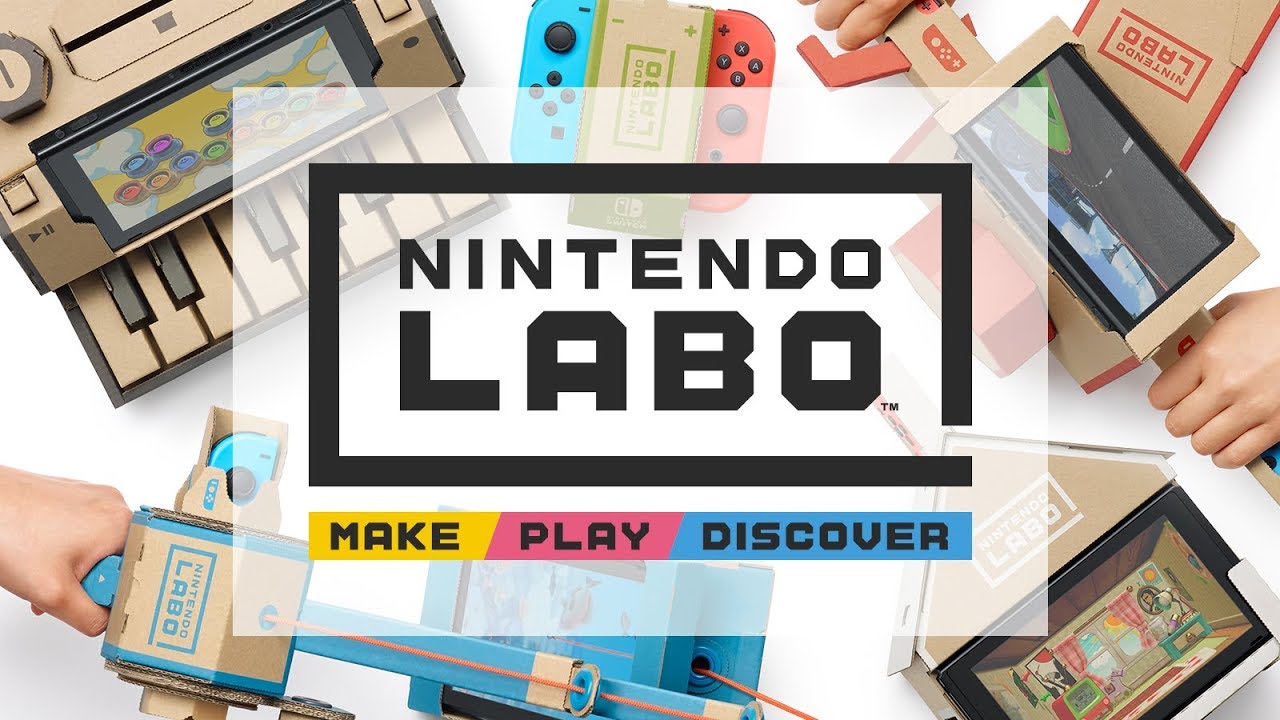 Nintendo has opened the North American website for the just-revealed Nintendo Labo. You can access it here.
Along with an overview of the product, it also provides the following rundown of the Variety Kit and Robo Kit as well as the Customization Set: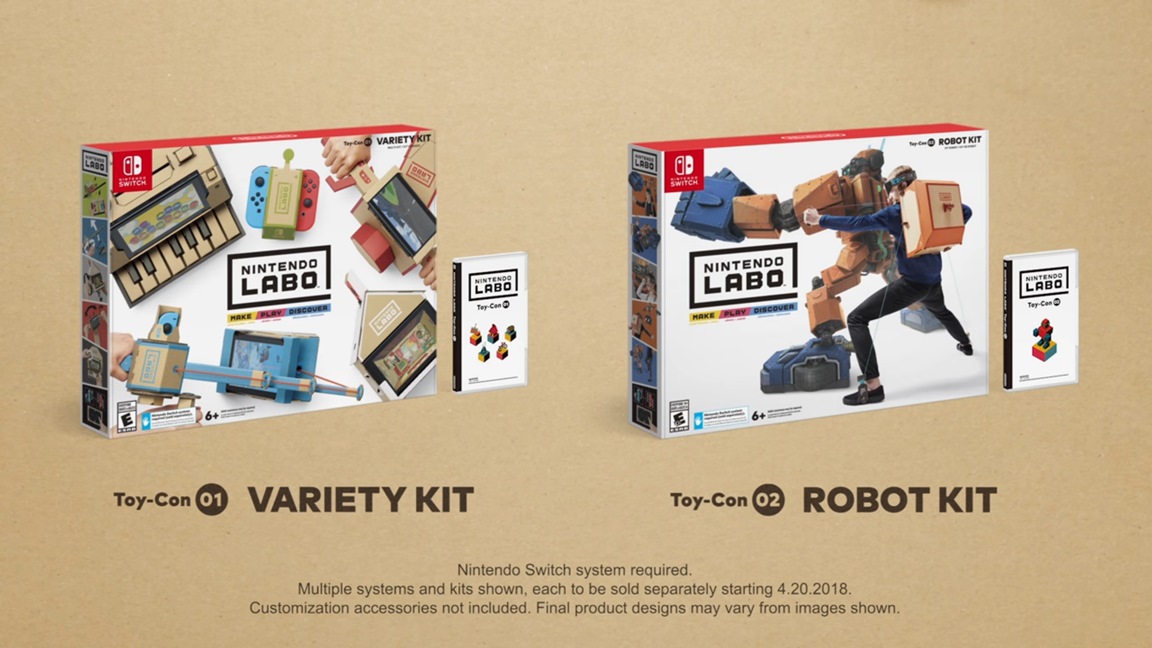 Earlier today, Nintendo teased the reveal of "a new interactive experience for Nintendo Switch that's specially crafted for kids and those who are kids at heart". Now we know what the company was referring to.
Announced today is Nintendo Labo, "a new line of interactive build-and-play experiences that combine DIY creations with the magic of Nintendo Switch." This launches on April 20.
Here's the debut trailer: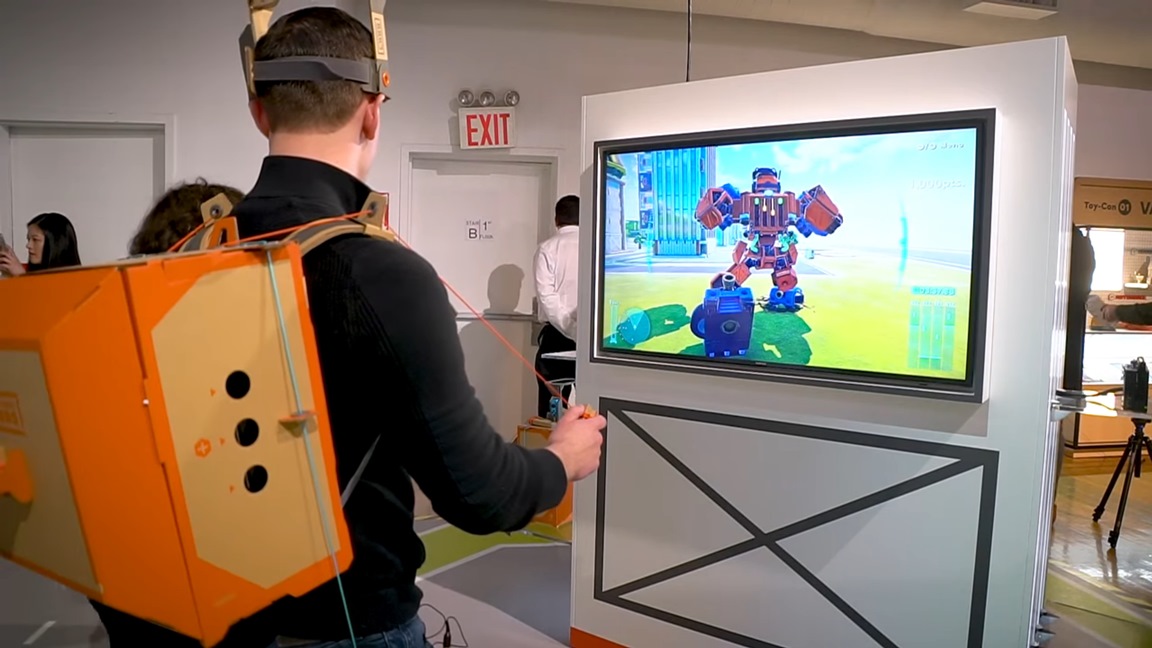 Raymond Strazdas has shared another look at Nintendo Labo having gone hands-on with it during a media event yesterday. Check out the video below for footage of the Robot Kit mini-game and more.