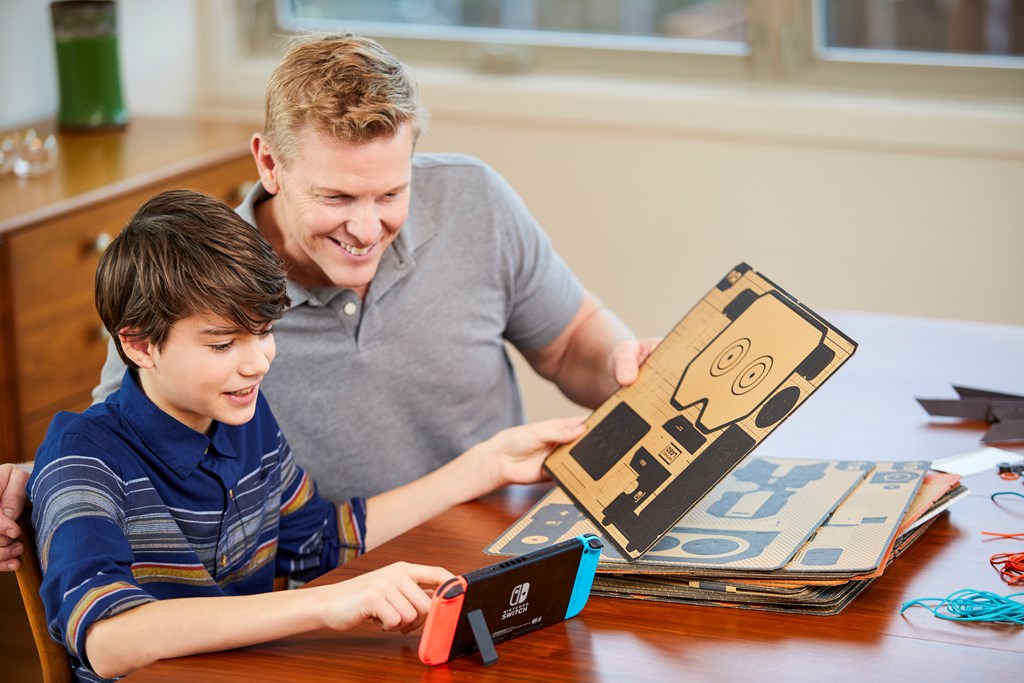 The USK acts as the official classification board for Germany. We've spoke about them on the site plenty of times before, but they're essentially the same as the ESRB in the U.S.
It seems that Nintendo gave the USK early access to Labo, but things nearly went very wrong. A tweet sent out earlier today states that the USK's cleaning staff almost disposed of the product after thinking it was waste paper. We assume that everything worked out in the end, but that's a pretty interesting story.
Thanks to Paul for the tip.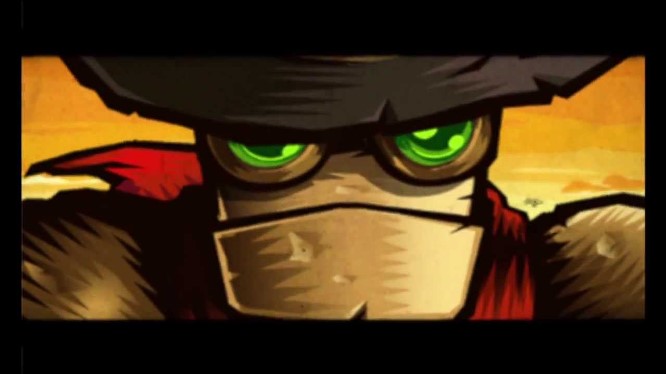 Update (6/16): Image & Form has all but confirmed the bundle's existence, promising news in the future.

@NinEverything Oops! More news soon-ish ;D

— Image & Form Games (@ImageForm) June 16, 2016
---
Image & Form appears to have plans to bring SteamWorld Bundle to Wii U. That's according to a rating that's appeared on the USK, Germany's ratings board. I suppose Image & Form will have something to say about this officially soon!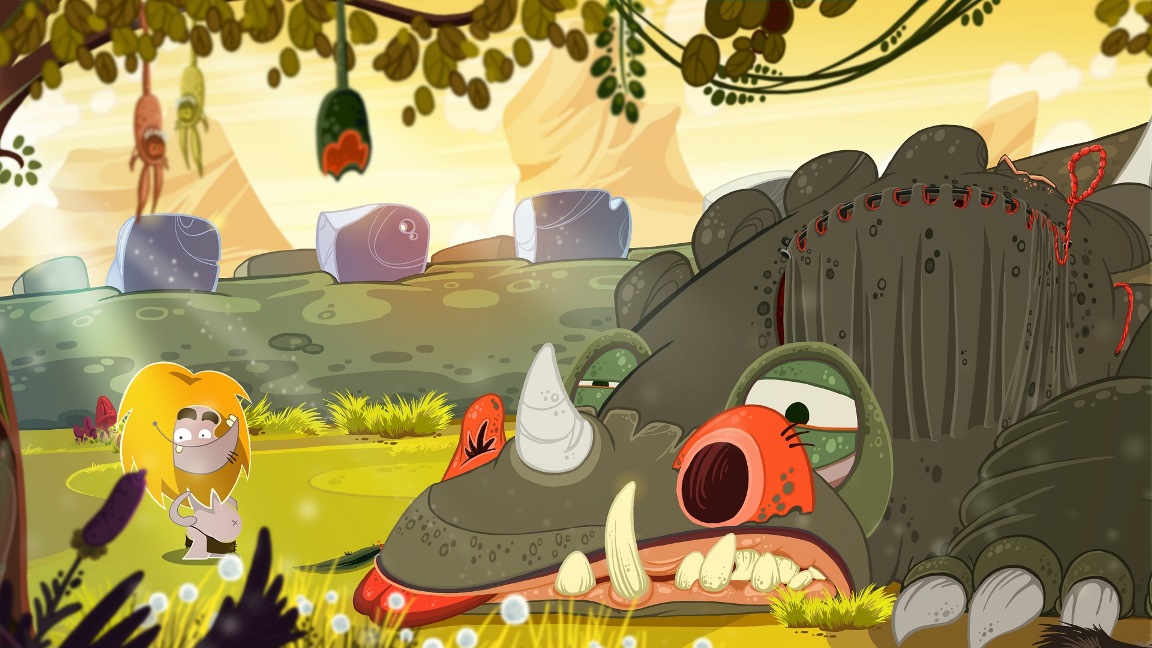 Daedalic Entertainment's Fire appears to be bound for Wii U. A listing for the game popped up on the USK, hinting at an upcoming release.
Fire features a mix of exploration-adventure gameplay and puzzles. In the game, players are given the simple task of journeying through the Stone Age and finding fire.
Check out a trailer for Fire below. You'll also find a lengthy overview after the break.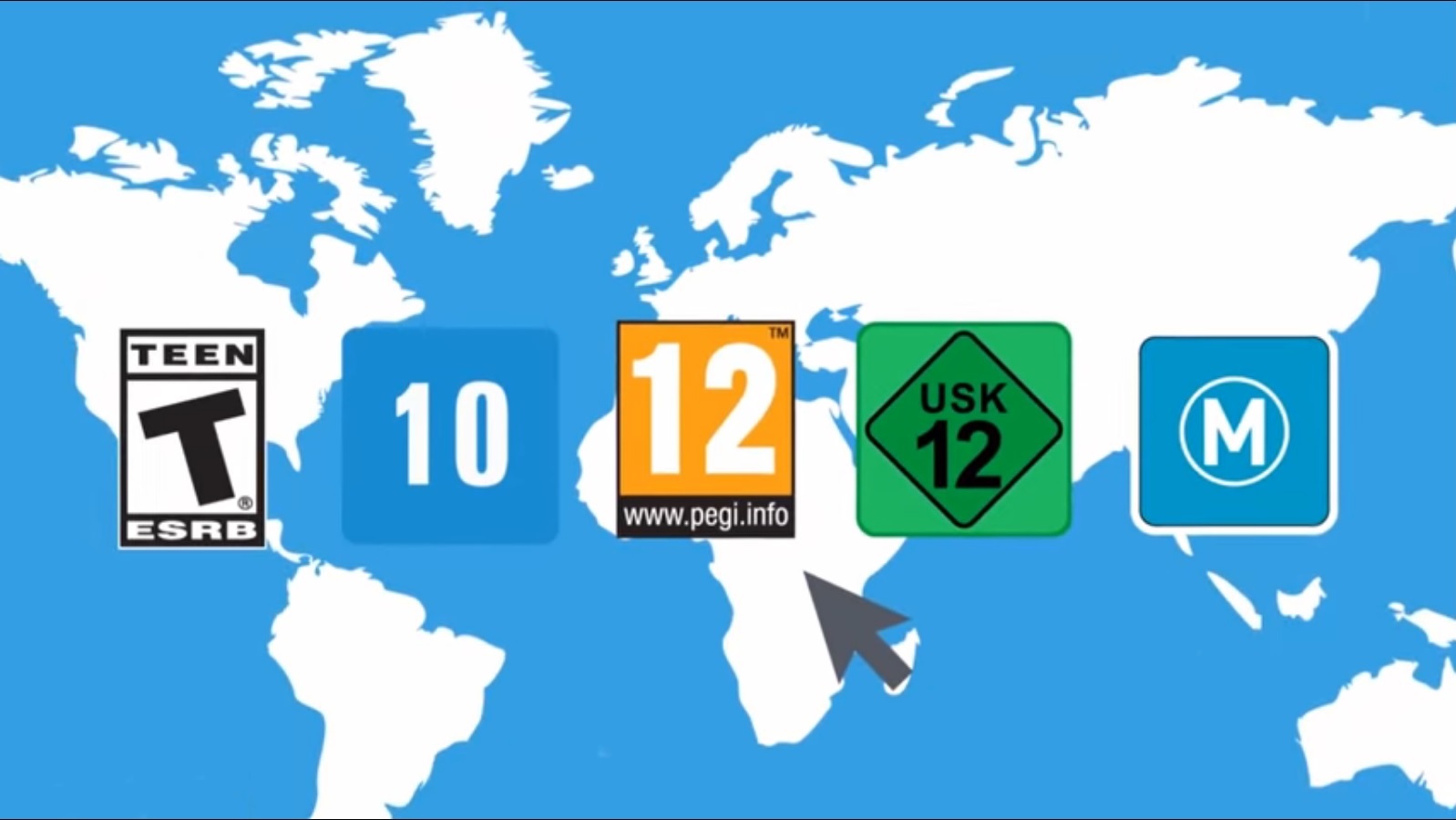 The International Age Rating Coalition is something that we've previously spoken about. This system, which is already live on the likes of Google Play and the Firefox Marketplace, allows developers to collect ratings for various territories at no cost. Rather than having to submit games to different classification boards such as the ESRB (U.S.), PEGI (UK), and USK (Germany), they're only sent in once, and you receive different ratings in return.
Renegade Kid co-founder Jools Watsham was recently advised by his source that he should have Dementium Remastered rated through the IARC system, and that it's coming "very soon". Based on that information, it seems as though the system will be up sooner rather than later – likely weeks instead of months.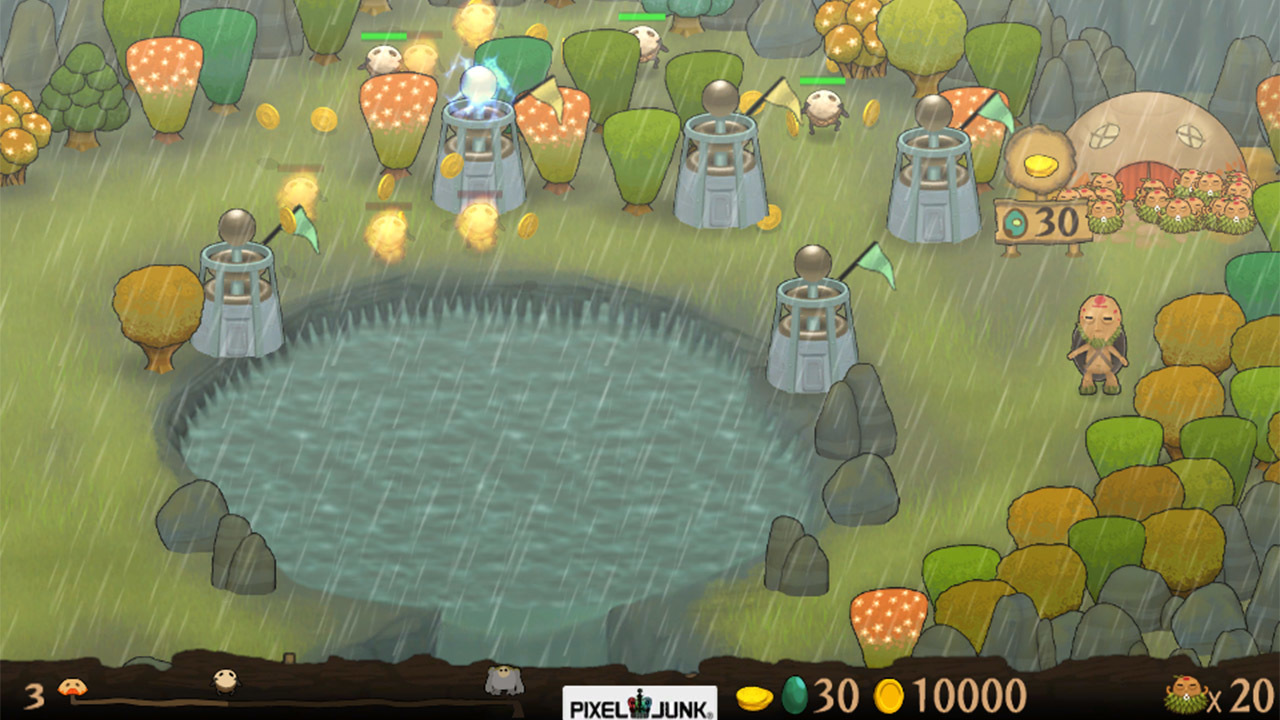 Q-Games, the developer behind Star Fox Command, came out with PixelJunk Monsters several years ago. This is a tower defense game in which players must help Tikiman the Forest Defender protect hisrealm from hordes of monsters.
It now looks like PixelJunk Monsters will be making its way to Wii U. The game has been rated for Nintendo's console by the USK, Germany's classification group. One would have to assume that we'll be getting the "Ultimate HD" version, which includes even more content.
We'll let you know if we hear about an official announcement. For now, take a look at one of PixelJunk Monsters' previous trailers.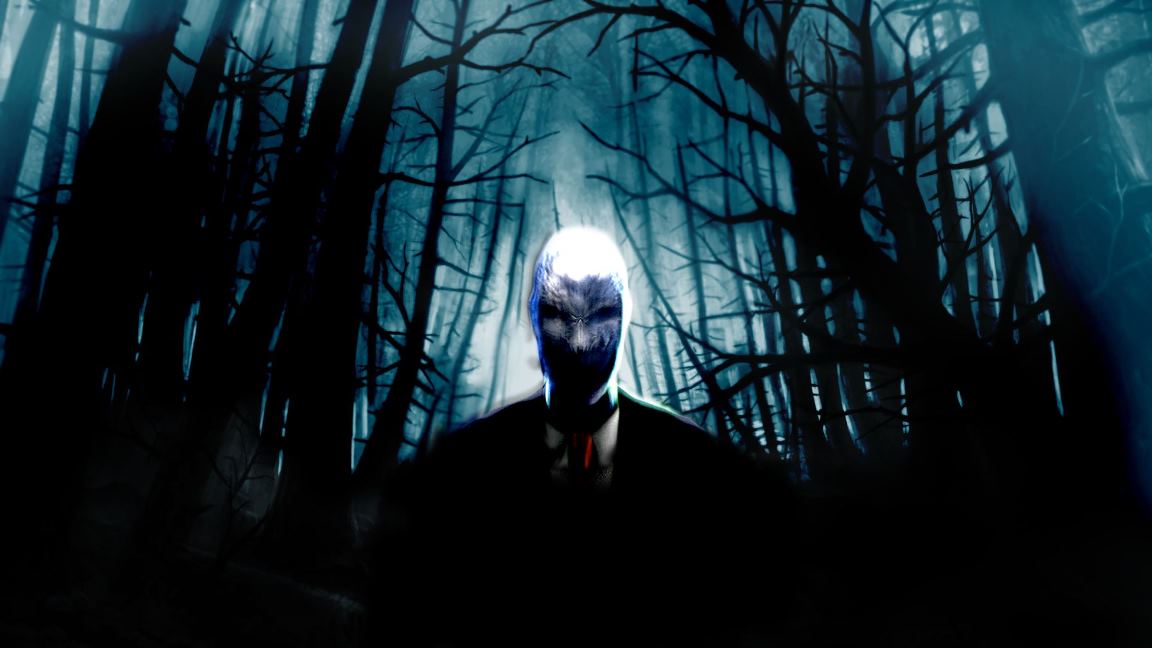 Some of you may recall that PEGI rated Slender: The Arrival for Wii U nearly a year ago. But sadly, nothing ever came from that listing. It's curious then that Slender: The Arrival has once again received a rating, this time from German classification board USK.
If there weren't any plans to bring Slender: The Arrival to Wii U, it wouldn't make much sense to have the game rated – twice now. It is strange though that the first classification was found last year and yet a Wii U release still hasn't happened. Perhaps the inclusion on USK's website is a sign that we'll finally be seeing the game on the eShop soon?


Last week, we reported on Tappingo coming to Europe soon, with the exception of Germany, where the game will not be released likely in part due to the cost of having to acquire an age rating for Germany in addition to the PEGI rating required for the rest of Europe. However, situations like that might soon be a thing of the past. GoNintendo reports that the Nintendo eShop, in addition to other platforms, will join the IARC (International Age Rating Coalition), which allows to developers to more easily obtain appropriate age ratings for various regions simply be filling out a form. In an increasingly globalized marketplace, this is certainly a welcome option.
It might be a while before this has a tangible benefit for Nintendo platforms, but it's definitely a step in the right direction. We'll keep you updated on further developments.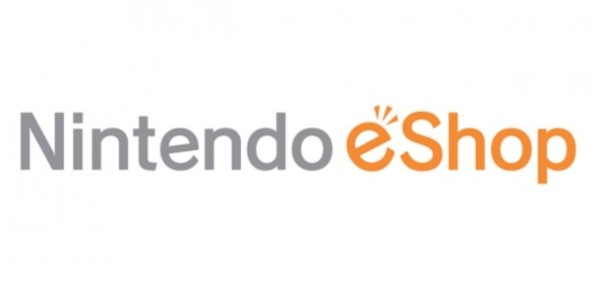 A new report from Nintendo Life paints a concerning picture about the state of indies in Germany. The site claims that "over the past months there have been secret European developer meetings to discuss the current state of the eShop." The big takeaway is that "larger download publishers are starting to drop Germany because they are not able to recoup the cost of earning a USK rating".
Unfortunately, that isn't all. The article also mentions that many indies are facing issues selling 3,000 copies of their game o nthe eShop. Because of this, "many are dropping support for Nintendo's consoles."

A strange listing recently popped up on the USK, the ratings board for Germany. "GL00" was rated for a number of platforms including Wii U. I literally have no idea what this game is, but the USK indicates that Majesco is publishing, and it's a puzzle title of some sort. I suppose we'll find out soon enough!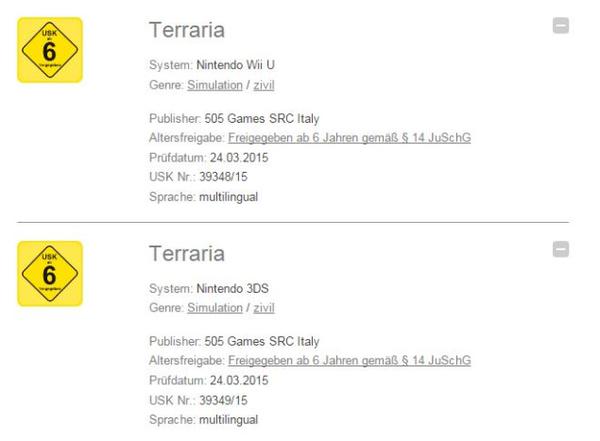 Terraria is pretty much a sure thing for Wii U and 3DS at this point. The game was listed by GameFly, and Nintendo versions appeared on Amazon soon after. Now we have yet another indication of Wii U and 3DS versions.
The USK – a ratings board in Germany – rated Terraria for both Wii U and 3DS. As expected, 505 Games is listed as the publisher.
There still has yet to be an official announcement for Terraria on Nintendo systems. It will happen soon, hopefully.
Thanks to Shinun for the tip.