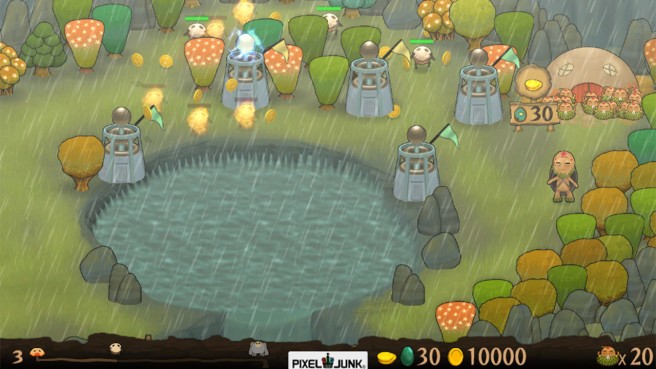 Q-Games, the developer behind Star Fox Command, came out with PixelJunk Monsters several years ago. This is a tower defense game in which players must help Tikiman the Forest Defender protect hisrealm from hordes of monsters.
It now looks like PixelJunk Monsters will be making its way to Wii U. The game has been rated for Nintendo's console by the USK, Germany's classification group. One would have to assume that we'll be getting the "Ultimate HD" version, which includes even more content.
We'll let you know if we hear about an official announcement. For now, take a look at one of PixelJunk Monsters' previous trailers.