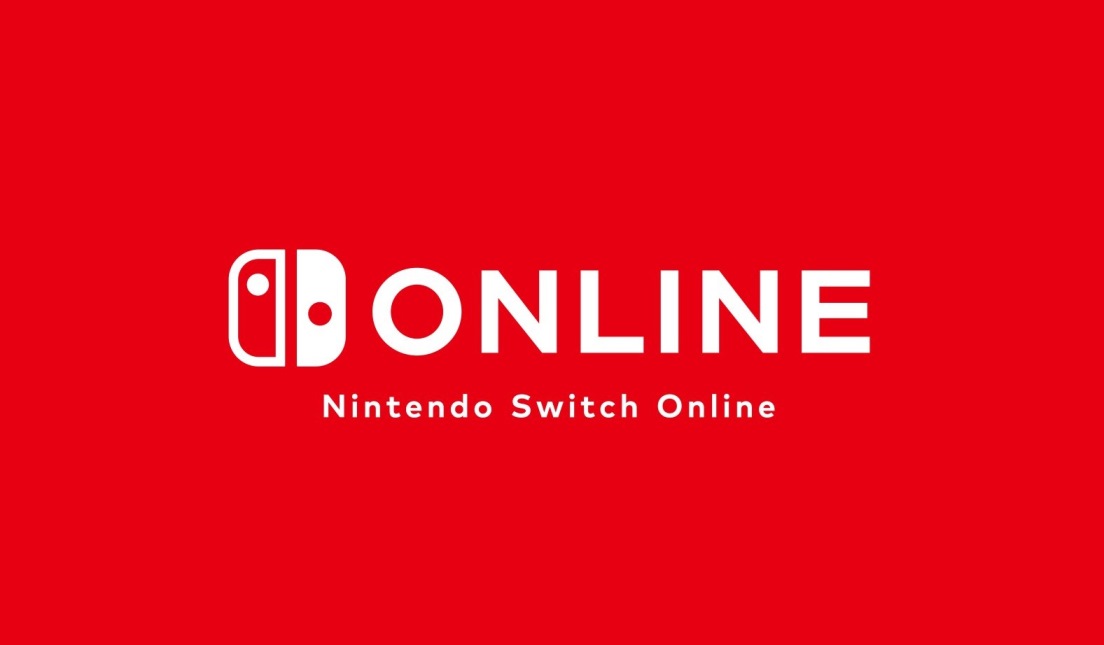 The Nintendo Switch Online app has received an update. Version 1.1.2 can now be downloaded for all users.
On iOS, Nintendo has added in support for the iPhone X. iOS as well as Android have both seen bug fixes as well.
Source: iOS / Android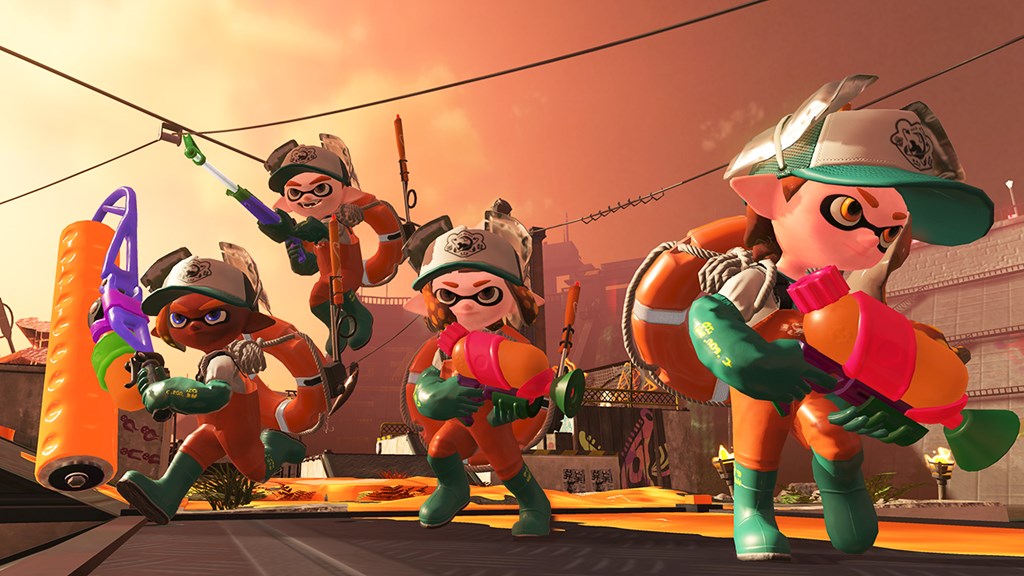 The Splatoon 2 section of the Nintendo Switch Online app got a slight update. It now has a Salmon Run section, which essentially displays the same information as the Salmon Run section in the game itself: the current and the next Salmon Run Shift including the stage and the available weapons, as well as the times for the three shifts after that.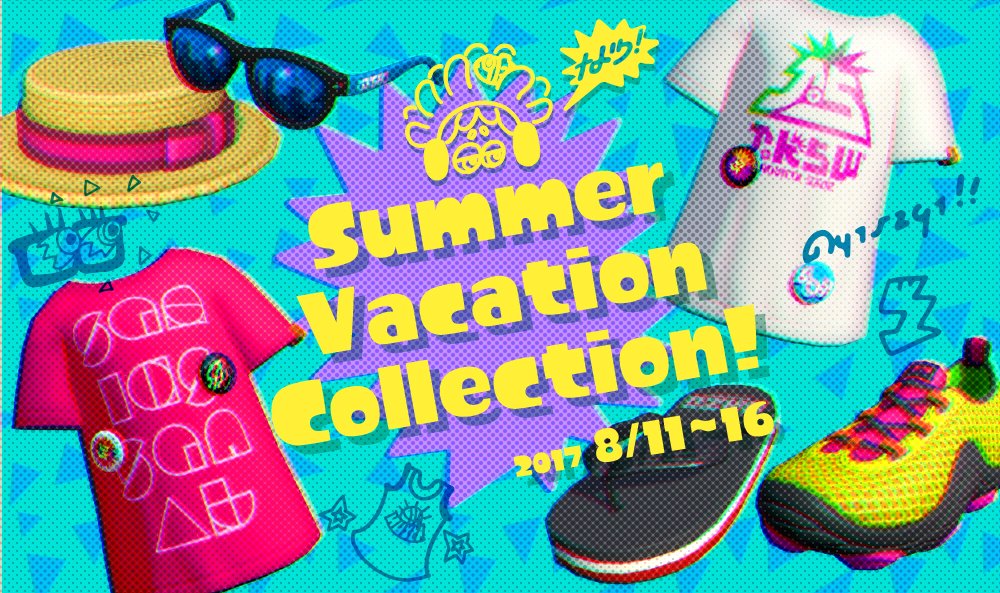 Some special gear is coming to Splatoon 2. Available exclusively via the SplatNet 2 Gear Shop in the Nintendo Switch Online app, the "Summer Vacation Collection" will be available to purchase from August 11th till August 16th.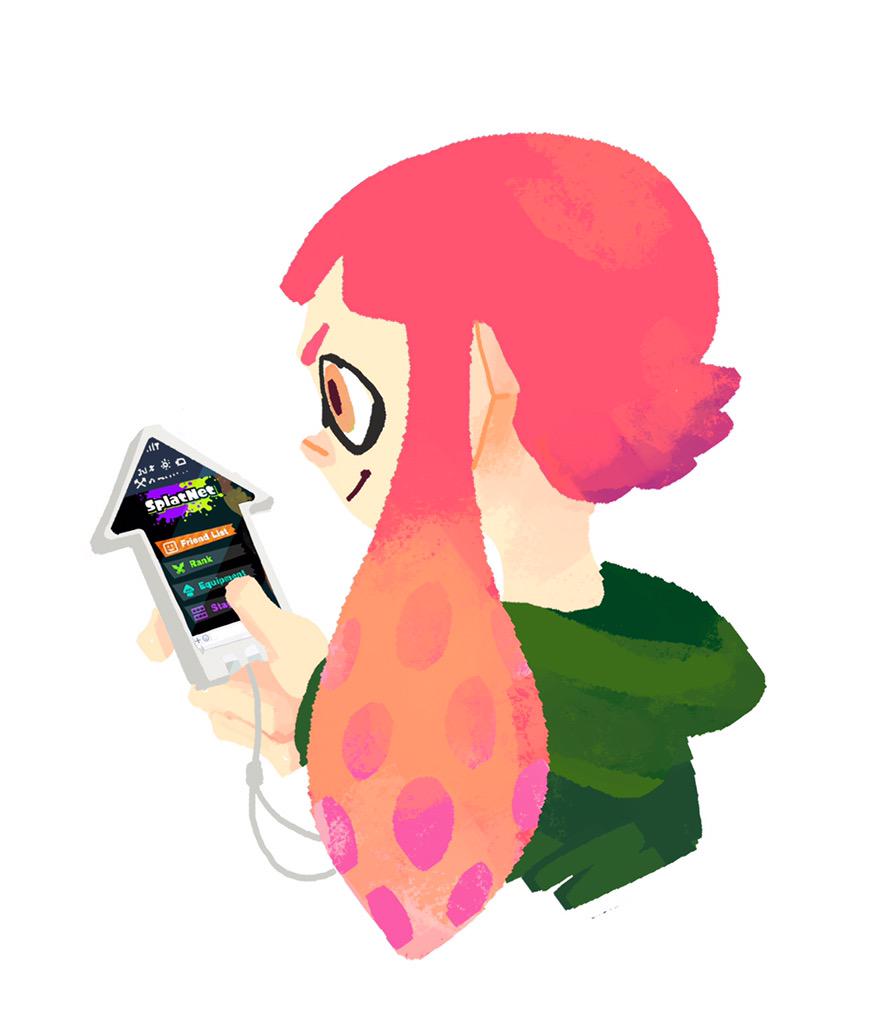 So it looks like when you reach 200,000p in Splatoon 2 you get a couple of wallpapers via SplatNet 2 on the Nintendo Switch Online app. It's a nice little extra for playing the game.
When you reach 200000p in #Splatoon2, you get 2 free wallpapers for your phone. pic.twitter.com/LbAFVKWgsM

— SplatNet Companion (@YourSplatnet) August 4, 2017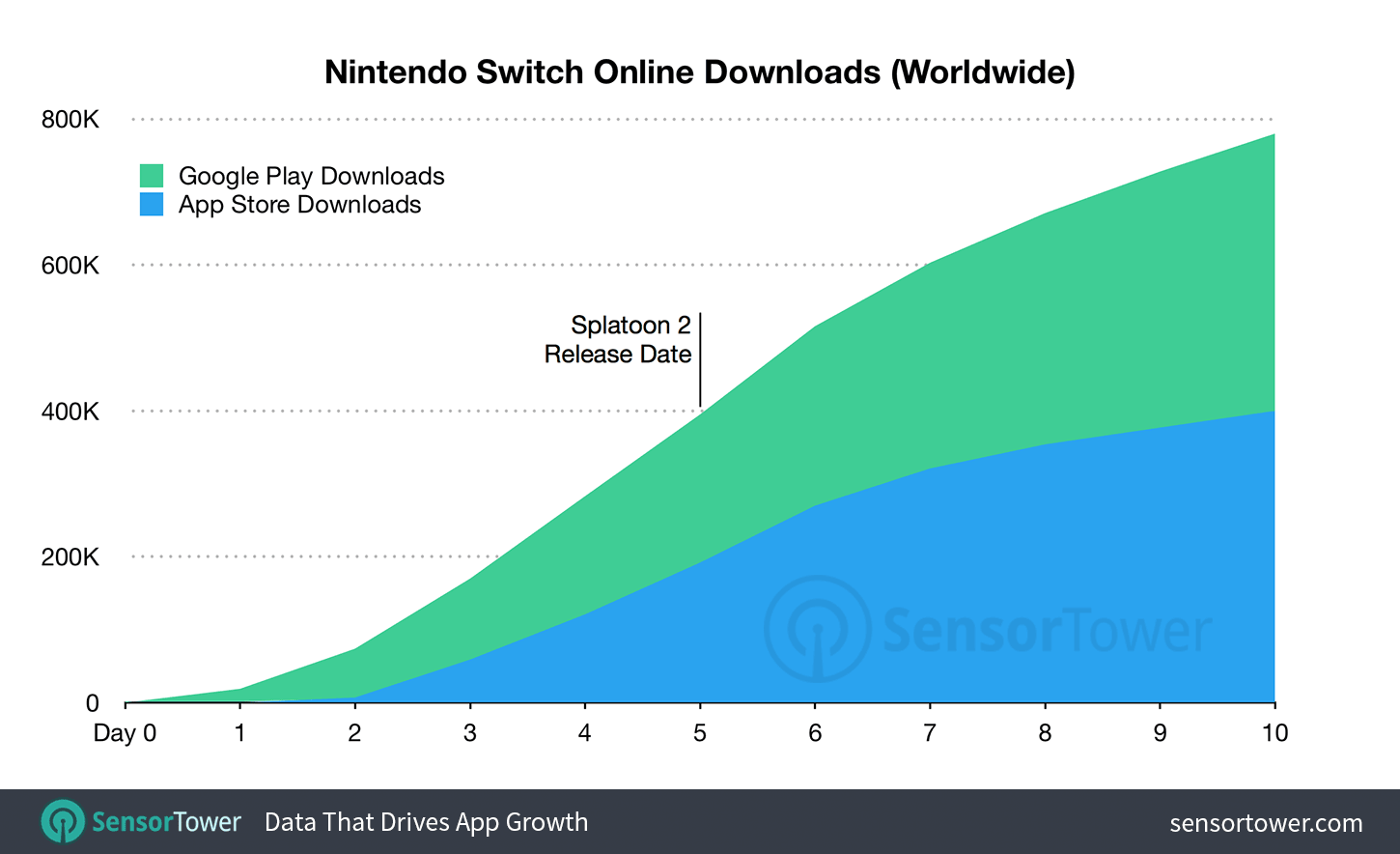 The Nintendo Switch Online app debuted with Splatoon 2 last week. Having been out for several days now, Sensor Tower provides early installation data.
Sensor Tower Store Intelligence estimates that Nintendo Switch Online was installed roughly 780,000 times worldwide. That amounts to about 17 percent of all Switch owners.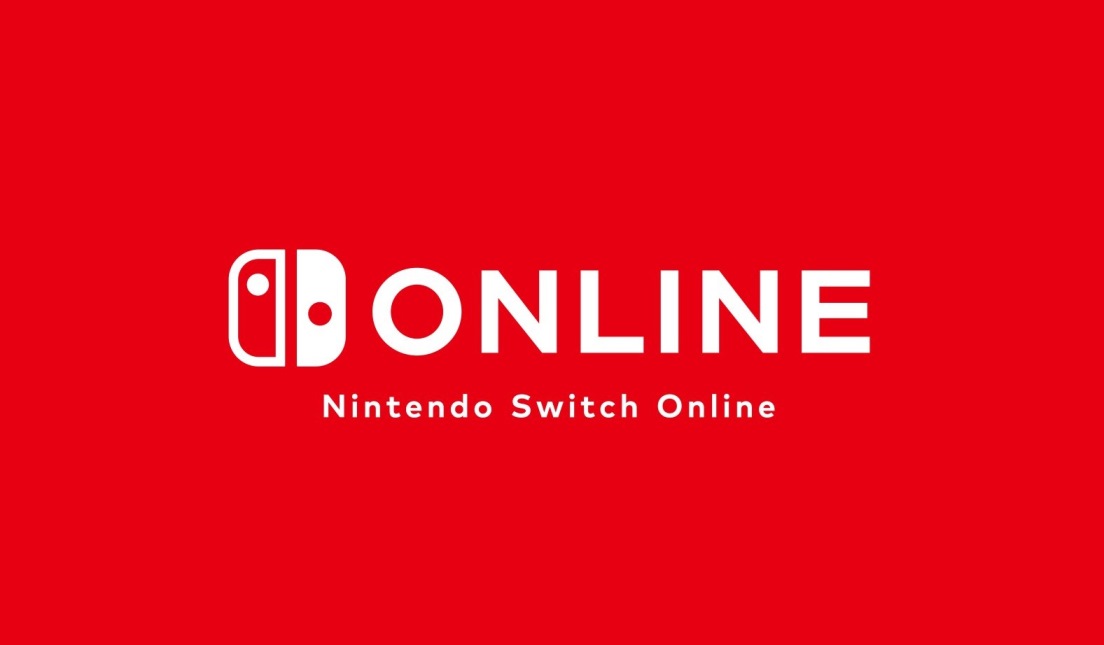 Nintendo Switch Online was never going to be the most elegant voice chat option available. Without it being built into the console itself, the solution of chatting with others while playing games requires some effort. However, some sites like Eurogamer raise some concerns in particular.
Perhaps the most troublesome aspect here is that you'll need to have your phone screen on to properly chat online. Without it, voice chat won't remain connected. And that unfortunately means that it'll eat up quite a bit of battery power on your phone.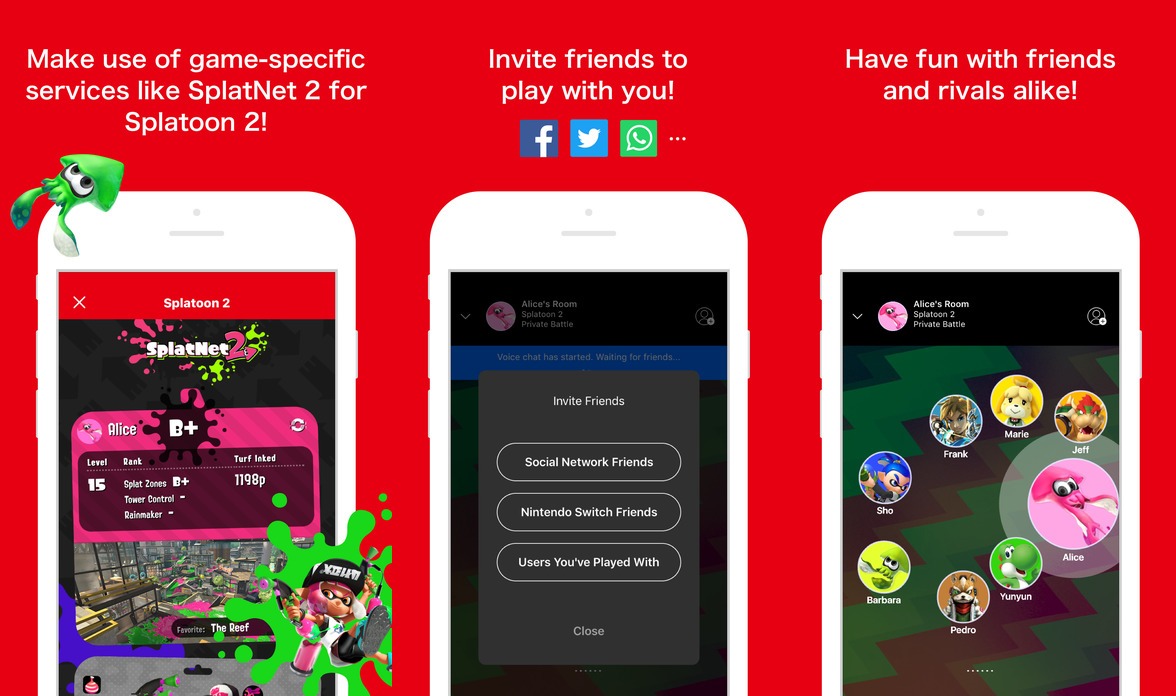 The Nintendo Switch Online app debuted a bit earlier than expected when it made a surprise appearance on the App Store and Google Play last night. At the time, however, you couldn't do much.
The good news is that the Nintendo Switch Online app is now functional. The bad news is that you still can't do much. Without a copy of Splatoon 2, it doesn't offer any functionality. You should be able to use it come Friday – or if you receive a copy early.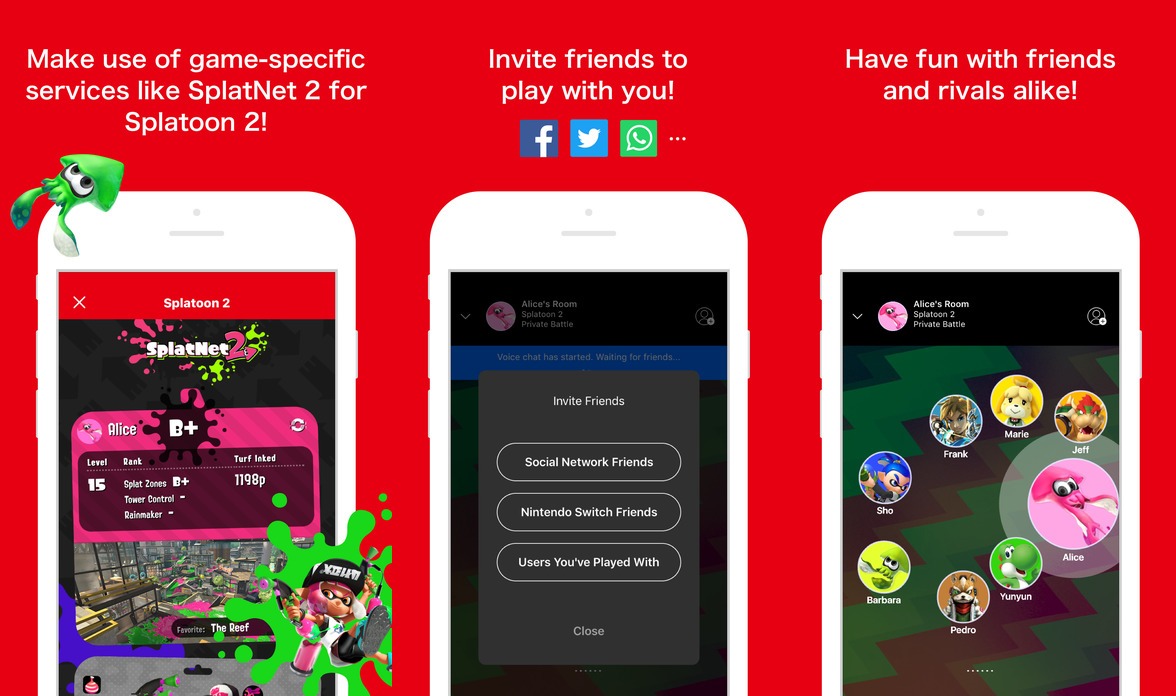 The Nintendo Switch Online app looks to be launching slightly early. Nintendo had intended to release it alongside Splatoon 2 on Friday, but it's already appearing around the world.
For folks on iOS in the United States, it's up on the App Store here. The Google Play equivalent is here. The Nintendo Switch Online app is also being distributed across the rest of the world.
You can download the app, though servers are currently undergoing maintenance. It should hopefully be fully live soon.

Nintendo of Europe has followed suit this morning and also announced Nintendo Switch Online. The wording is pretty much exactly the same as in Nintendo of America's announcement, so it appears that the online service will have the same features across all countries.
The price of the service is also comparable – it will cost €3,99 for one month, €7,99 for three months and €19,99 for twelve months. The £ price will be announced at a later date.