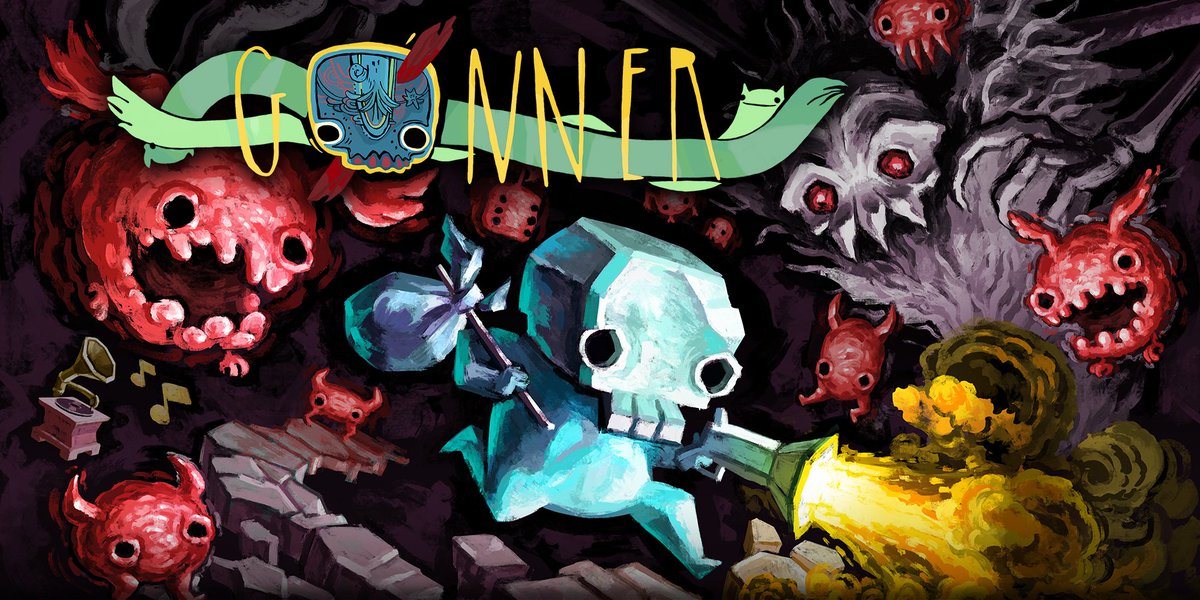 If Nintendo's new listings are anything to go by, GoNNER will be out on Switch very soon. After it was pushed back slightly from June 8, it now appears to be launching on June 29. We also now know that the game is a 300MB download.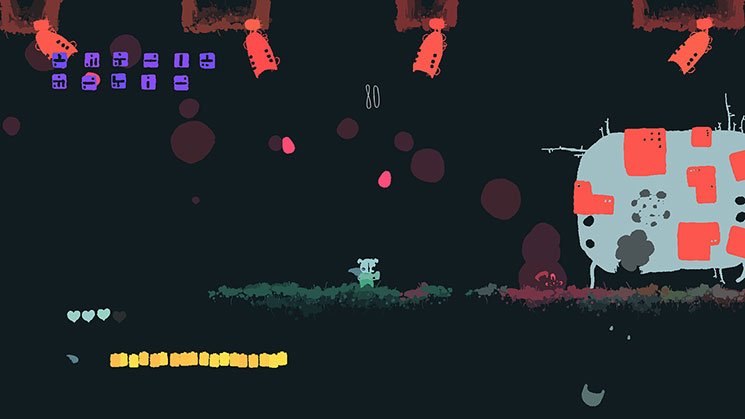 GoNNER was initially supposed to come to Switch on June 8. Unfortunately, the game ended up seeing a last-minute delay, so it didn't meet its original date.
Nintendo's website now lists GoNNER for June 29. We'll wait until we have a confirmation, but hopefully this means a release is planned before the end of this month.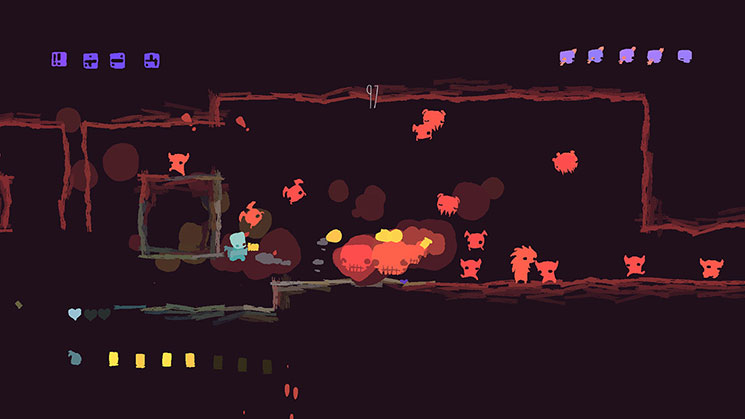 GoNNER was originally on track to release on Switch tomorrow in both North America and Europe. Unfortunately though, its release has been delayed.
One of the game's developers confirmed on Twitter that the launch has been pushed back. A final release date is up in the air.
Here's the official tweet:
I'm sorry to inform you we had to push the release a bit more, so it's not coming out tomorrow, I still don't know the final date tho! 🙁

— D!TTØ @Nordic (@dittomat) June 7, 2017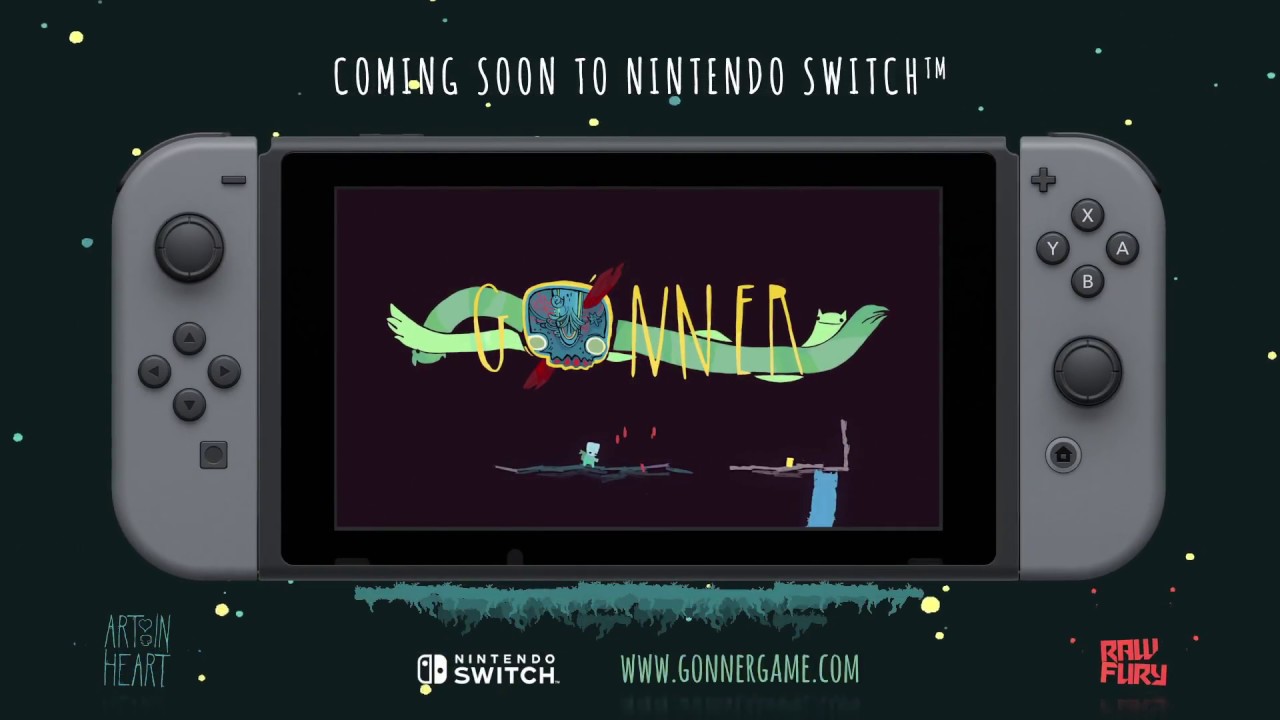 Update (5/29): The eShop listing has now updated to June 8. It'll line up with the North American release on the same day.
---
Original (5/17): Raw Fury's first Switch game appears to have a release date in Europe and Australia. Thanks to a listing on the eShop. GoNNER appears to be set for June 1. The game will cost €9.99 / AU$13.00.
We've yet to hear about a North American date for GoNNER at this time. There's a good chance it'll be out in the states on June 1 as well though – we'll keep you updated.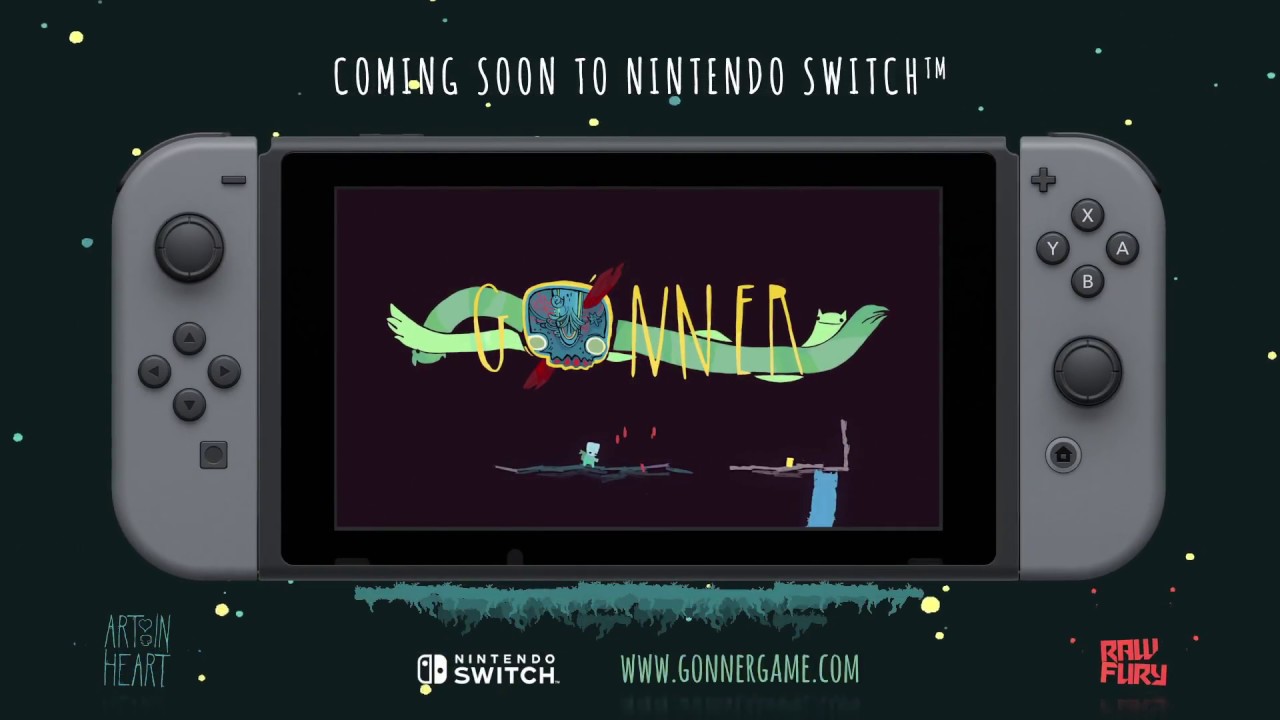 GoNNER is heading to the European Switch eShop on June 1. The game will be published a bit later in North America, but not by much.
Nintendo's website lists the stateside release of GoNNER for June 8. It'll cost $9.99.
Here's a lengthy overview:
GoNNER is a tough as hell score-based procedurally-generated platformer with roguelike elements. GoNNER is also a story about friendship between Ikk, Death, and a space whale named Sally.

You will die. A lot. This is by design, but it's not made to feel unfair. You'll eventually get the hang of GoNNER, so don't lose your head. But even if you do it's okay cause we have a lot of replacement heads you can use.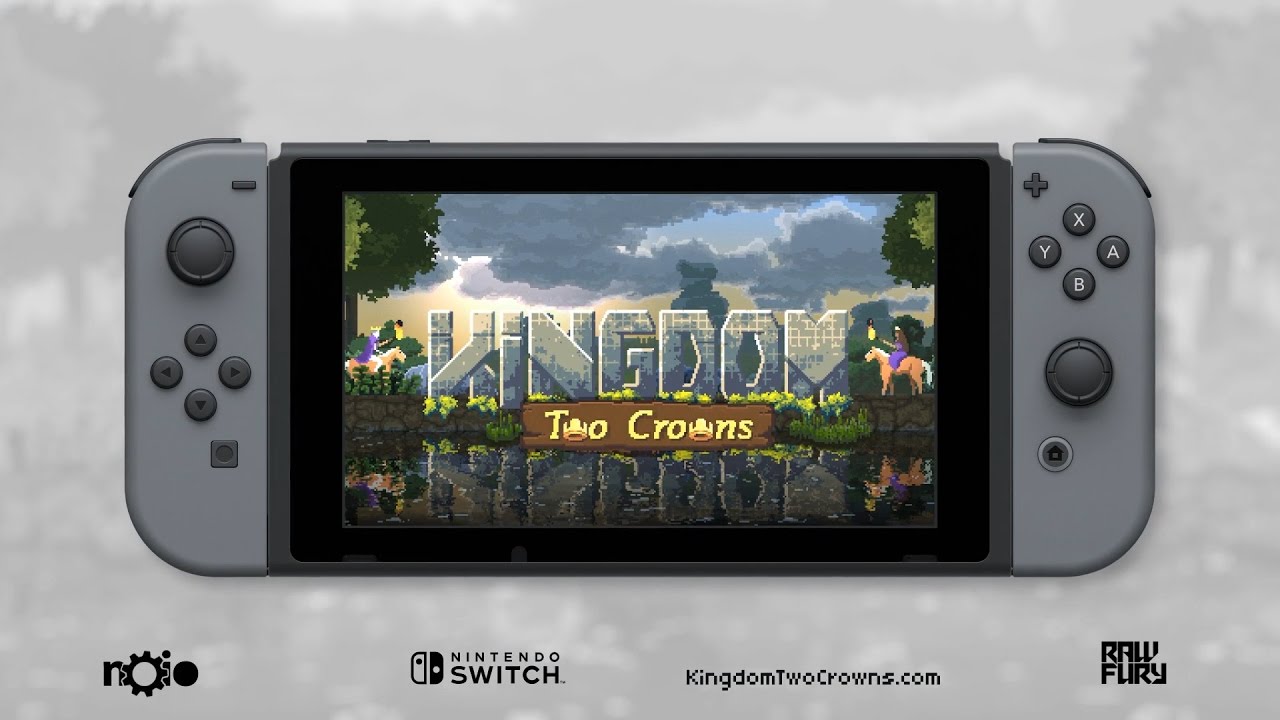 Some off-screen footage of Kingdoms: Two Crowns running on Switch has emerged from BitSummit. Take a look at the video below.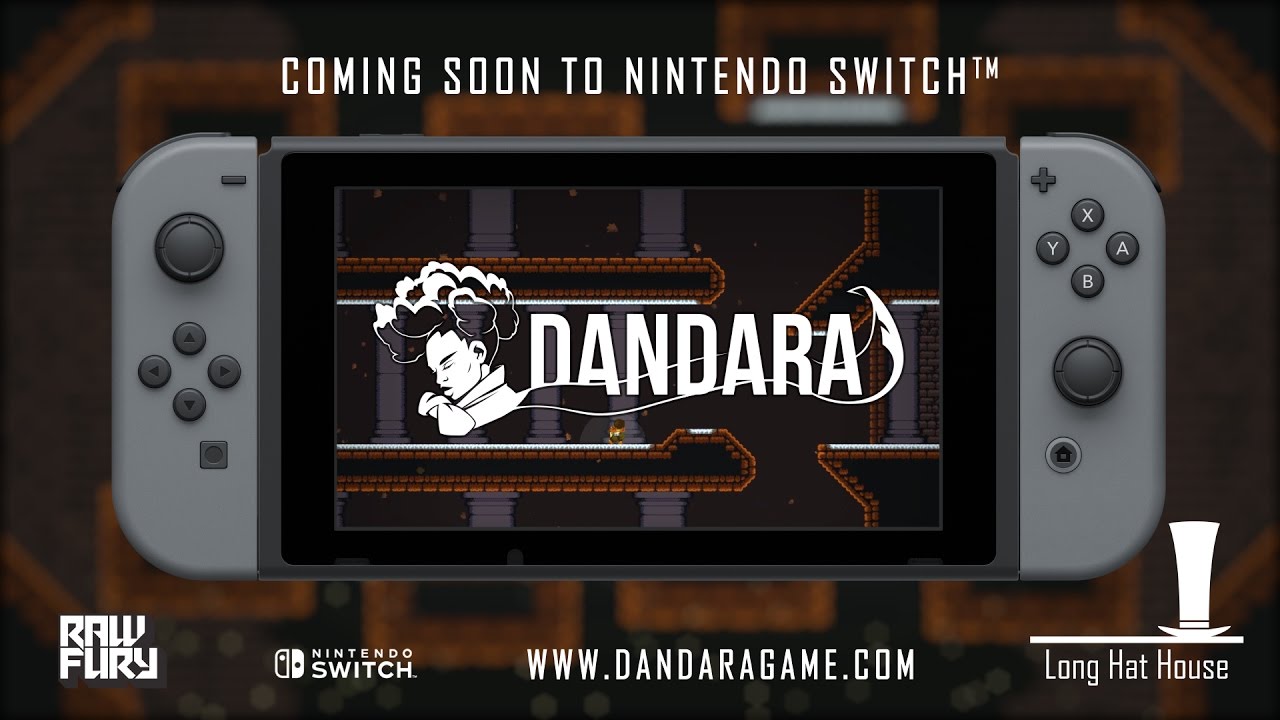 Thanks to Nintendo World Report, we have new footage of Dandara running on Switch. Watch seven minutes of gameplay below.
As a bonus, here's an interview with Dandara's developers: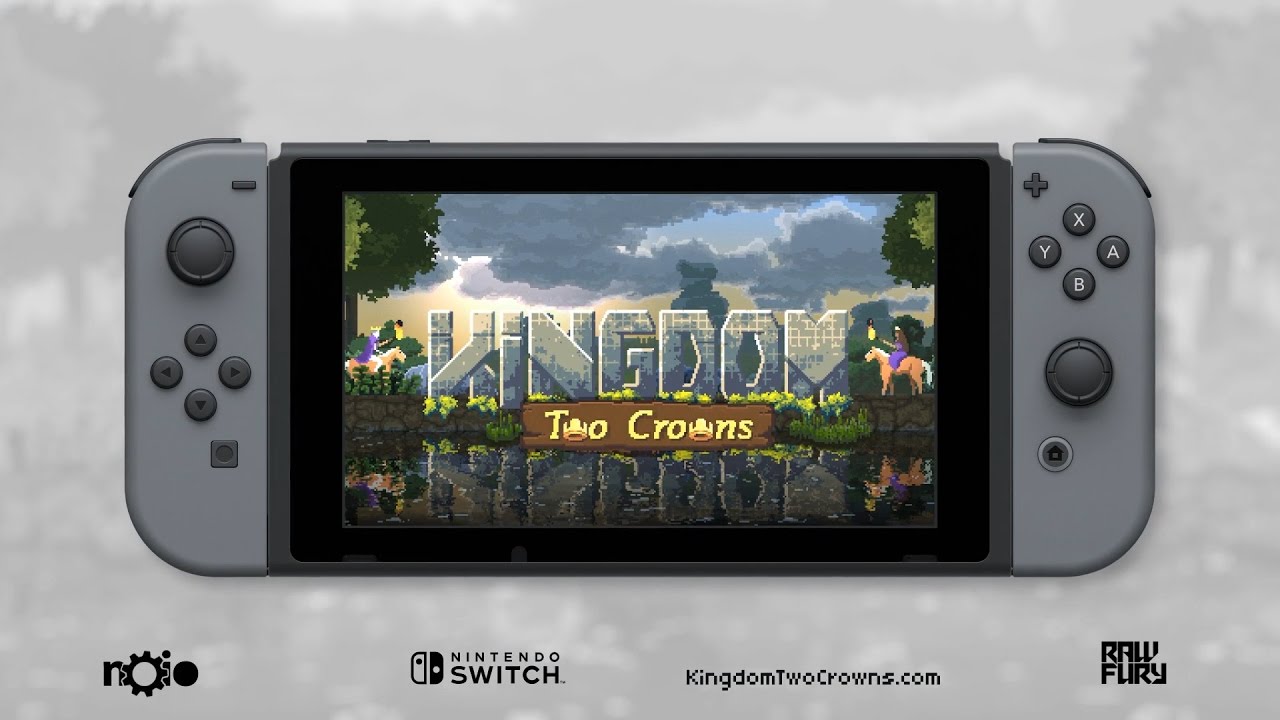 Raw Fury uploaded trailers for its initial batch of Switch games. You can watch videos for GoNNER, Kingdom: Two Crowns, and Dandara below.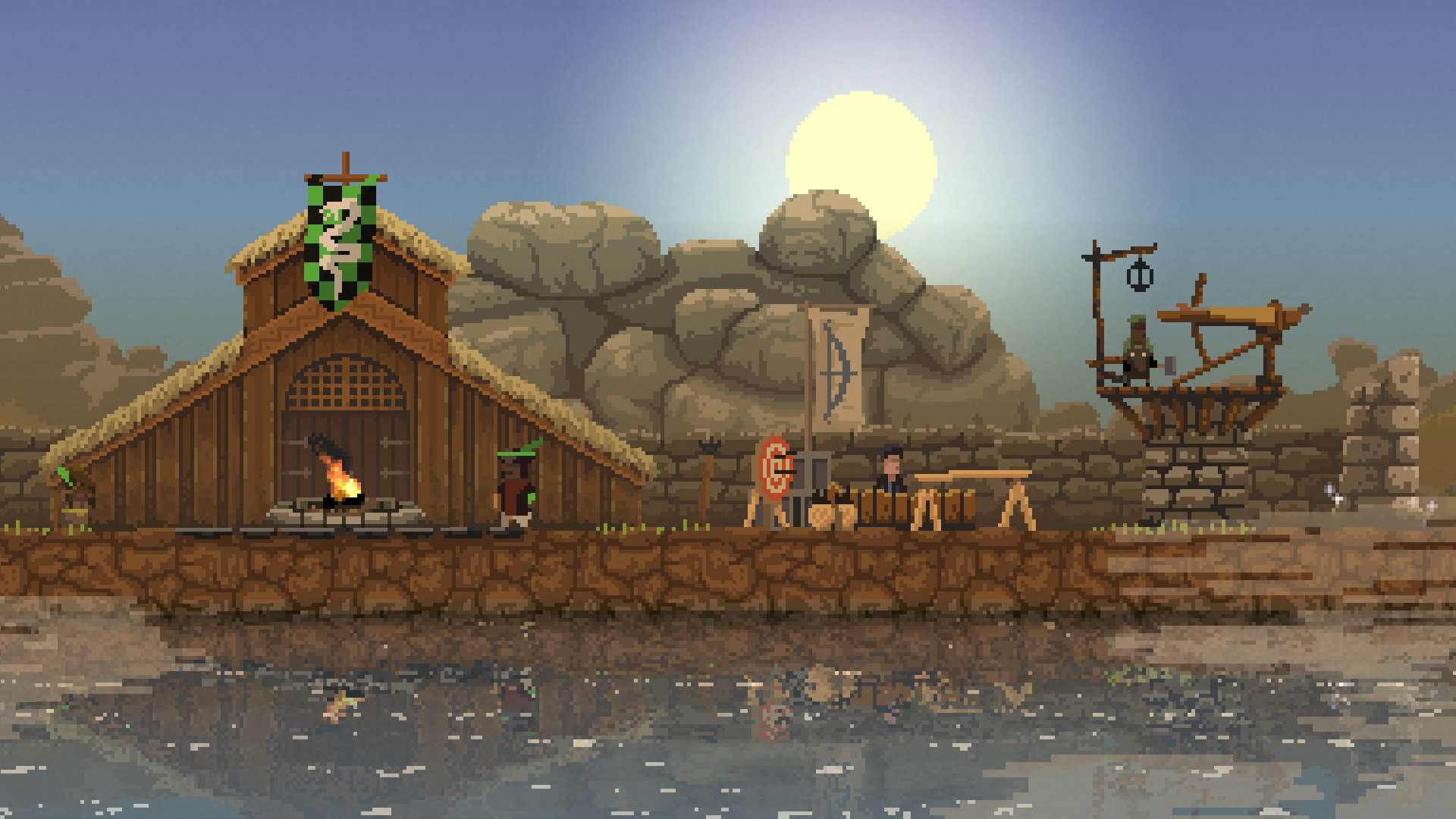 Raw Fury is pledging Switch support with at least two games. GoNNER and Kingdom are lined up for the console, with even more titles teased for the future.
Raw Fury describes GoNNER as "a tough as hell procedurally-generated 2D platformer with roguelike elements, following the largely misunderstood and altruistic Ikk on a journey to cheer up his only friend in this world—a giant landbound whale named Sally—by searching for just the right trinket in the deep and dark places nearby."
Here's a trailer:
And here's an overview and trailer for Kingdom:
"In Kingdom, each coin spent can tip the balance between prosperity and decay. Attend to your domain, border to border, or venture into the wild to discover its wonders and its threats. Master the land, build your defenses, and when the darkness comes, stand with your people, crown on your head, until the very end."
More details about Raw Fury's Switch plans will be shared during GDC in March.