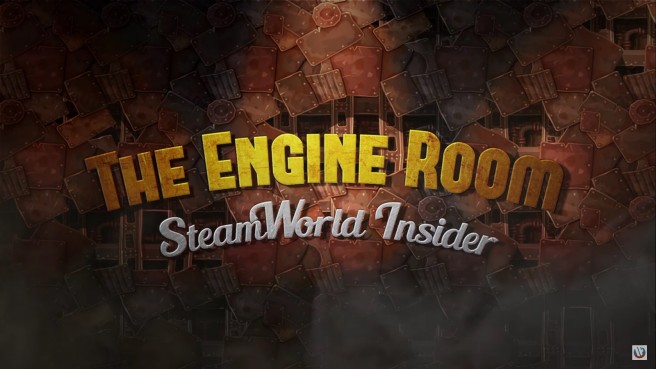 Image & Form has kicked off a new SteamWorld-related video series. In the first episode below, the studio discusses the franchise's timeline.
According to a post on neogaf thread from Imageform, a cross-buy promotion has finally been announced.
"It's been quite a bit of back and forth regarding the cross-buy for SteamWorld Dig, that is, getting a discount for the Wii U version if you already own the 3DS version. We're pleased to reveal that NOE has been able to implement this today. Everyone in the EU, AUS and NZ who owns SteamWorld Dig for 3DS will get a 25% discount when getting SteamWorld Dig for Wii U. "
SteamWorld Dig for Wii U has once again been confirmed for release on August 28.
Compared to the 3DS version from last year, this release has:
HD graphics: Beautiful, high-resolution (1080p) graphics
Eye candy: Animated character portraits, bloom filter, tweaks and polish
Customizable screen interface and controls
Languages: English, French, Italian, German, Spanish and Russian
Clutter-free HD graphics. The map and other interface elements are now displayed on the Wii U GamePad
Off-TV Play. Continue digging on the Wii U GamePad even when your TV is occupied or turned off
Support for Wii U Pro Controller
And maybe there's an Easter egg somewhere?
You can find screenshots from the Wii U version of SteamWorld Dig above.
Source: Image & Form PR