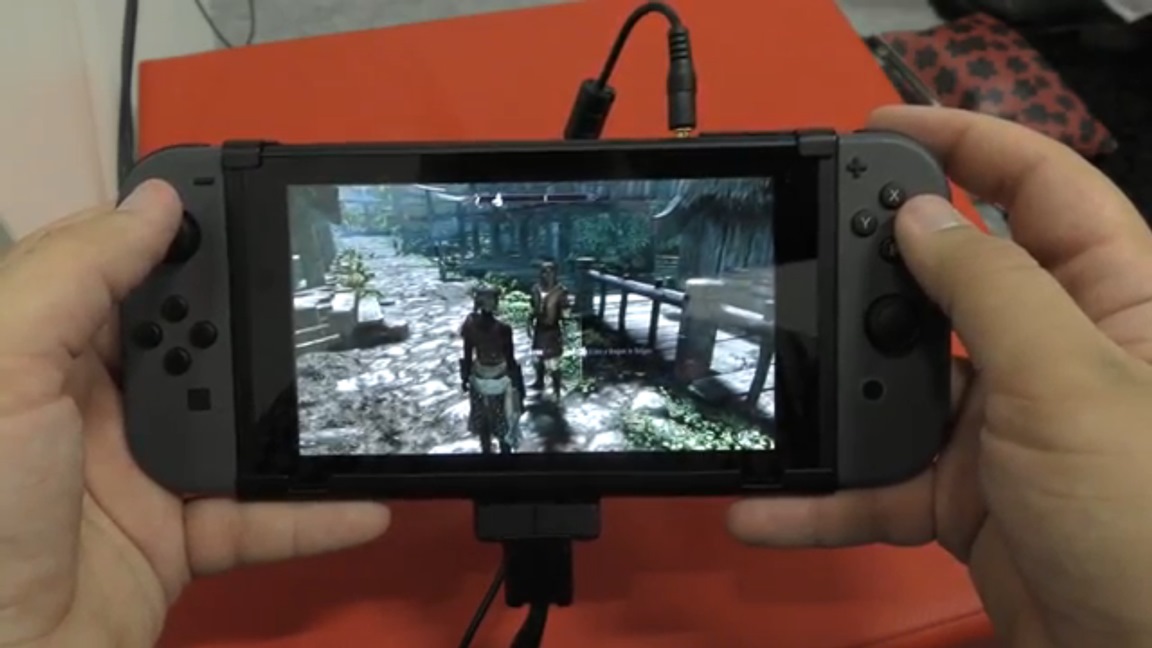 Update: Another video added below.
---
Original: Another video is in offering another look at The Elder Scrolls V: Skyrim running on Switch with more off-screen footage. View the video below for more gameplay, now with audio included.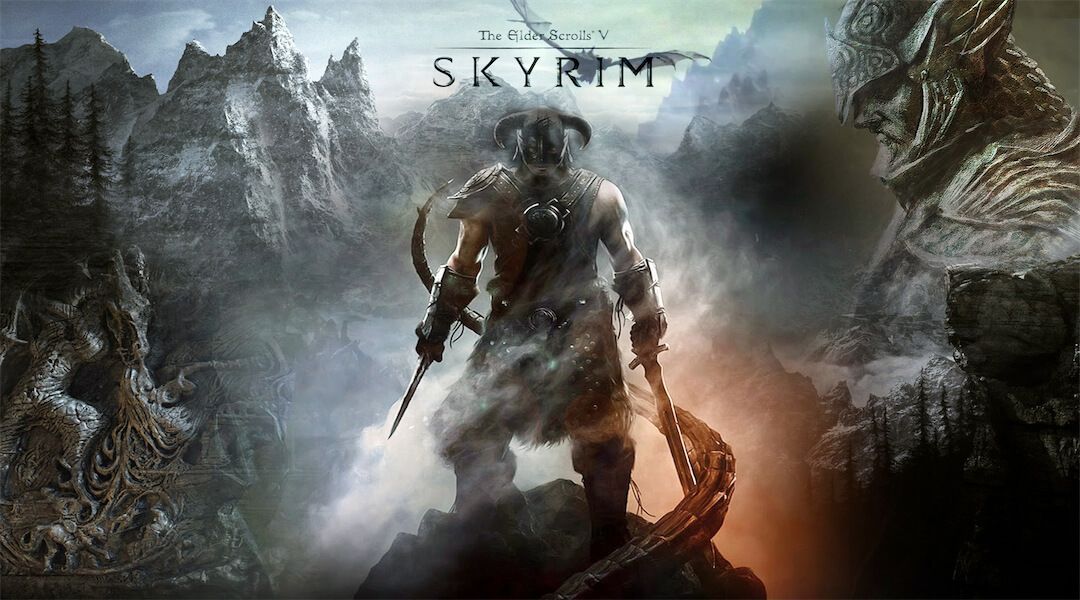 Skyrim Remastered was featured for the Switch at Gamescom 2017. Below is a video showcasing tablet mode with the joycon grip.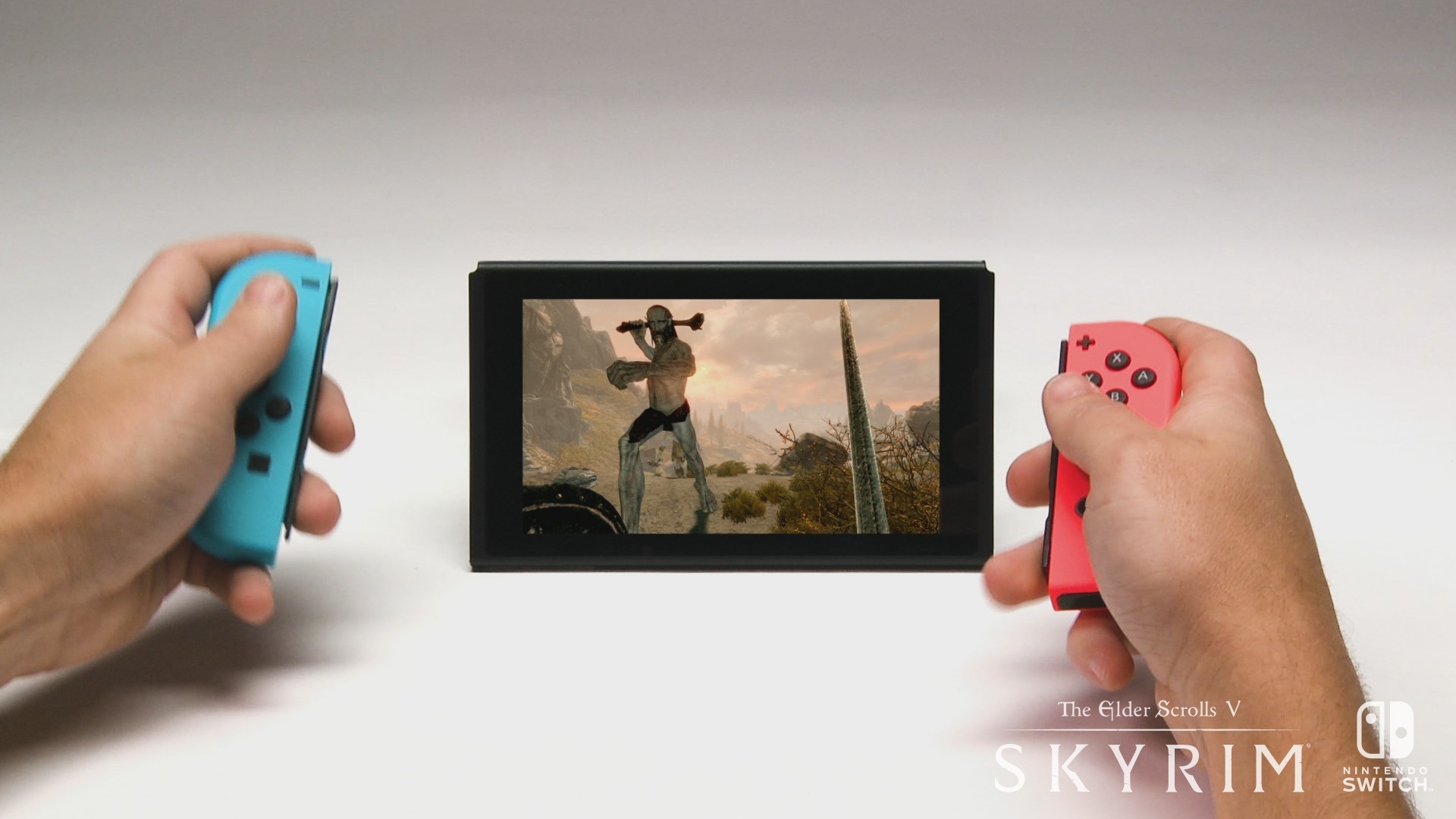 The first actual footage of The Elder Scrolls V: Skyrim running on Switch is online. It's playable at Comic-Con this week, and YouTuber FILIP showed the demo in action. View some off-screen gameplay below.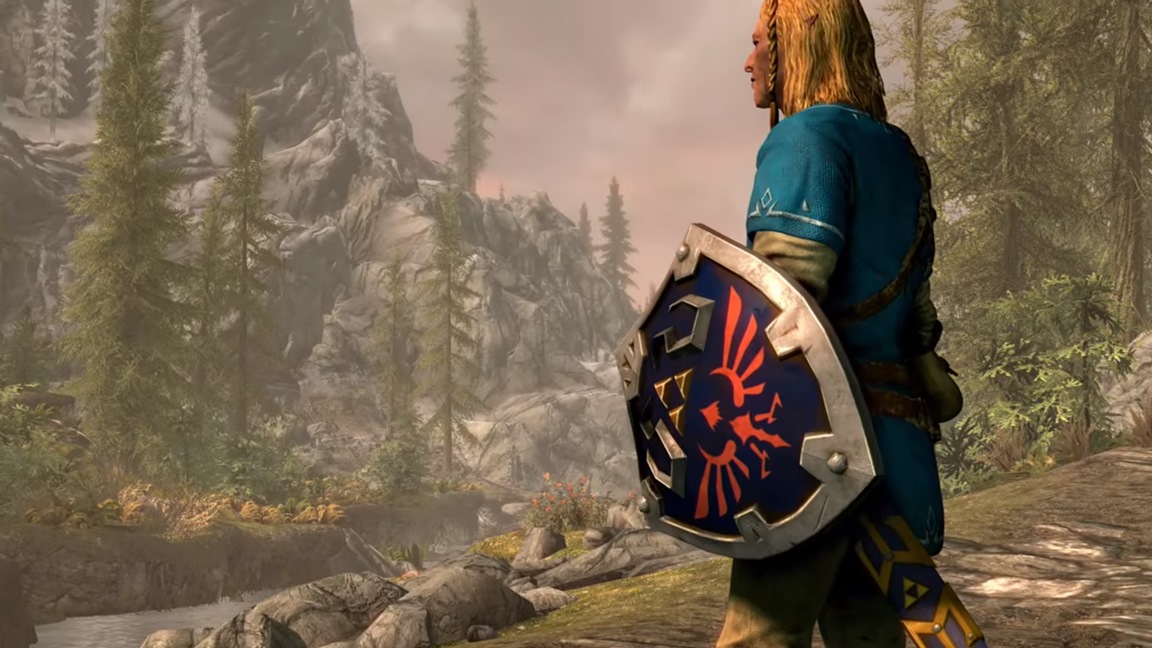 One of the more unexpected Nintendo-related E3 announcements took place during a third-party conference. During its presentation, Bethesda debuted a new trailer for The Elder Scrolls V: Skyrim on Switch and unveiled a special Zelda collaboration. The game will let players walk around in Link's outfit from Breath of the Wild, sword and all.
Geoff Keighley spoke with Bethesda VP of PR / marketing Pete Hines about the collaboration at E3. He said:
"… talked to the Breath of the Wild folks, and they were big Skyrim fans themselves and loved the idea. We really wanted to kind of do an integration with them – their open world thing, our open world thing. It was a lot of fun. They were great with proividing us with all kinds of assets to make it feel like a cool, unique thing for Skyrim."
The Elder Scrolls V: Skyrim is coming to Switch this holiday. A specific release date has not yet been announced.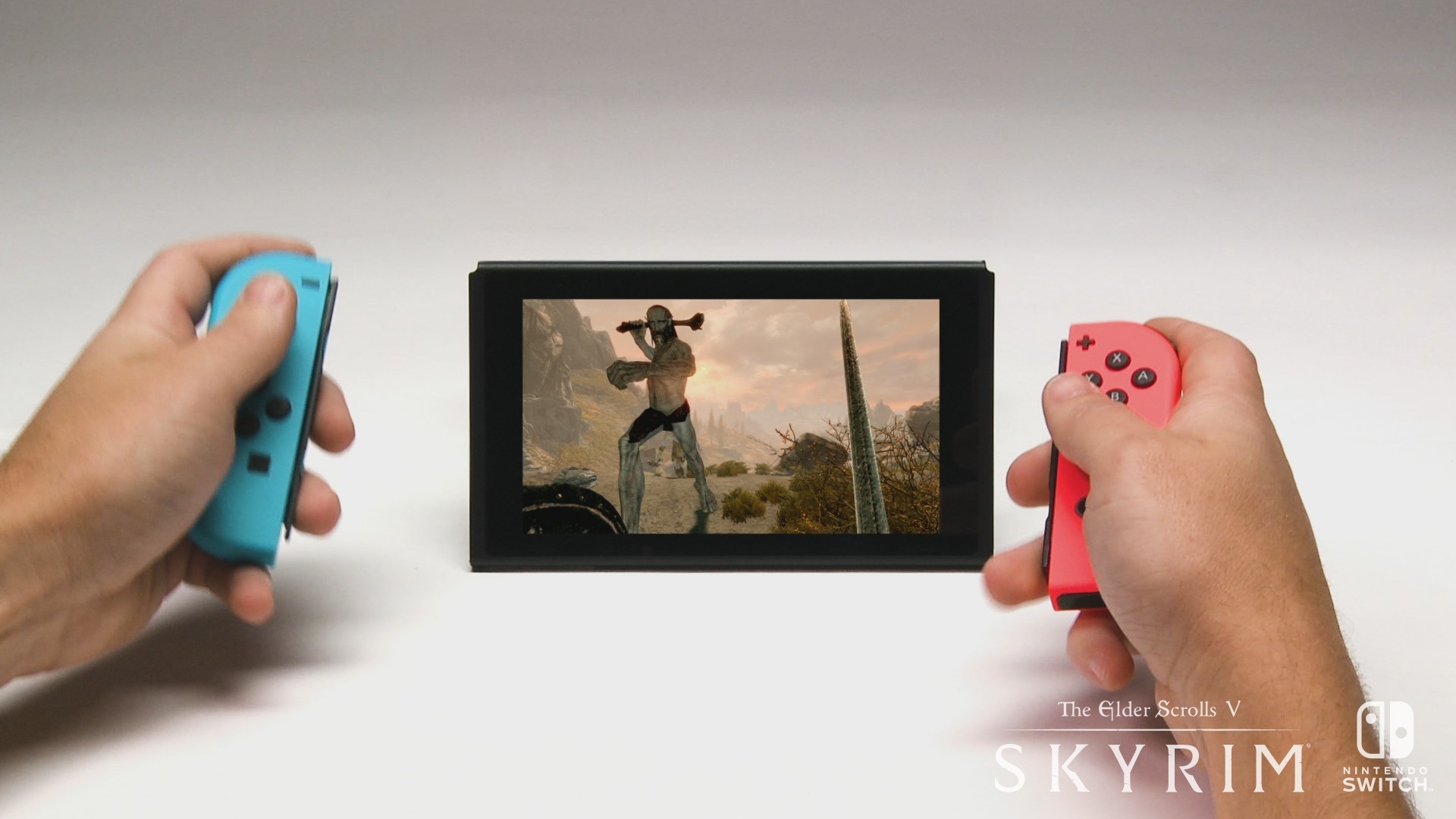 The Elder Scrolls V: Skyrim on Switch won't be published by Bethesda, apparently. Nintendo's site lists itself as the actual publisher. It's a bit interesting to see that Bethesda isn't handling it directly.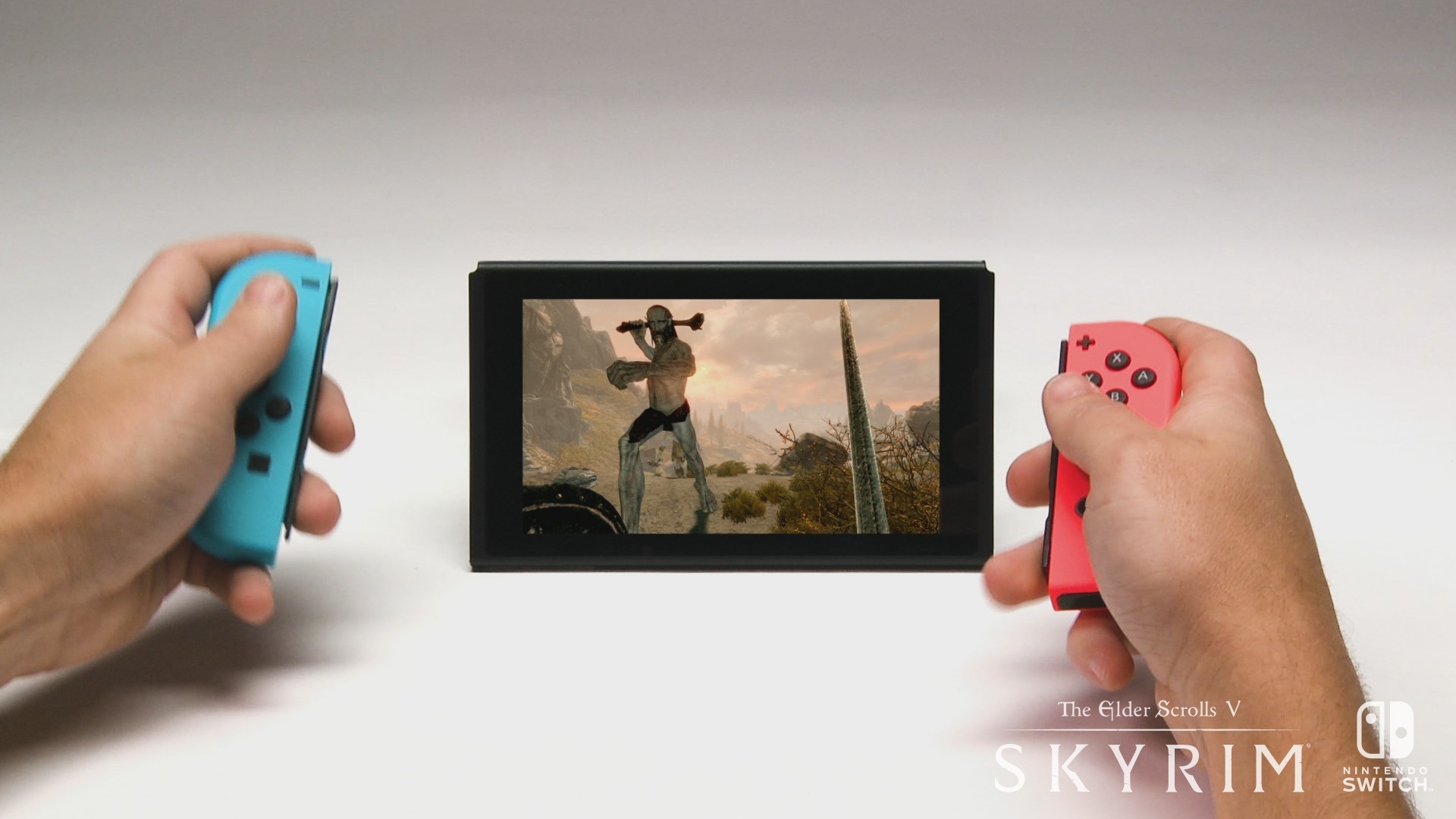 Bethesda has sent out some new assets for The Elder Scrolls V: Skyrim on Switch. Find some screenshots below, along with a fact sheet.
About

Winner of more than 200 Game of the Year Awards, The Elder Scrolls V: Skyrim, the epic fantasy from Bethesda Game Studios, arrives for Nintendo Switch. The legendary open-world adventure where you can be anyone and do anything, now allows you to go anywhere – at home on your TV or on the go. The Elder Scrolls V: Skyrim for Nintendo Switch includes all-new gameplay features like motion controls for combat and lockpicking, outfits and gear from The Legend of Zelda, plus additional loot unlocked from compatible The Legend of Zelda amiibo figures. Take down enemies with the Master Sword, protect yourself with the Hylian Shield or look heroic in the Champion's Tunic. Skyrim also includes all official add-ons – Dawnguard, Hearthfire, and Dragonborn.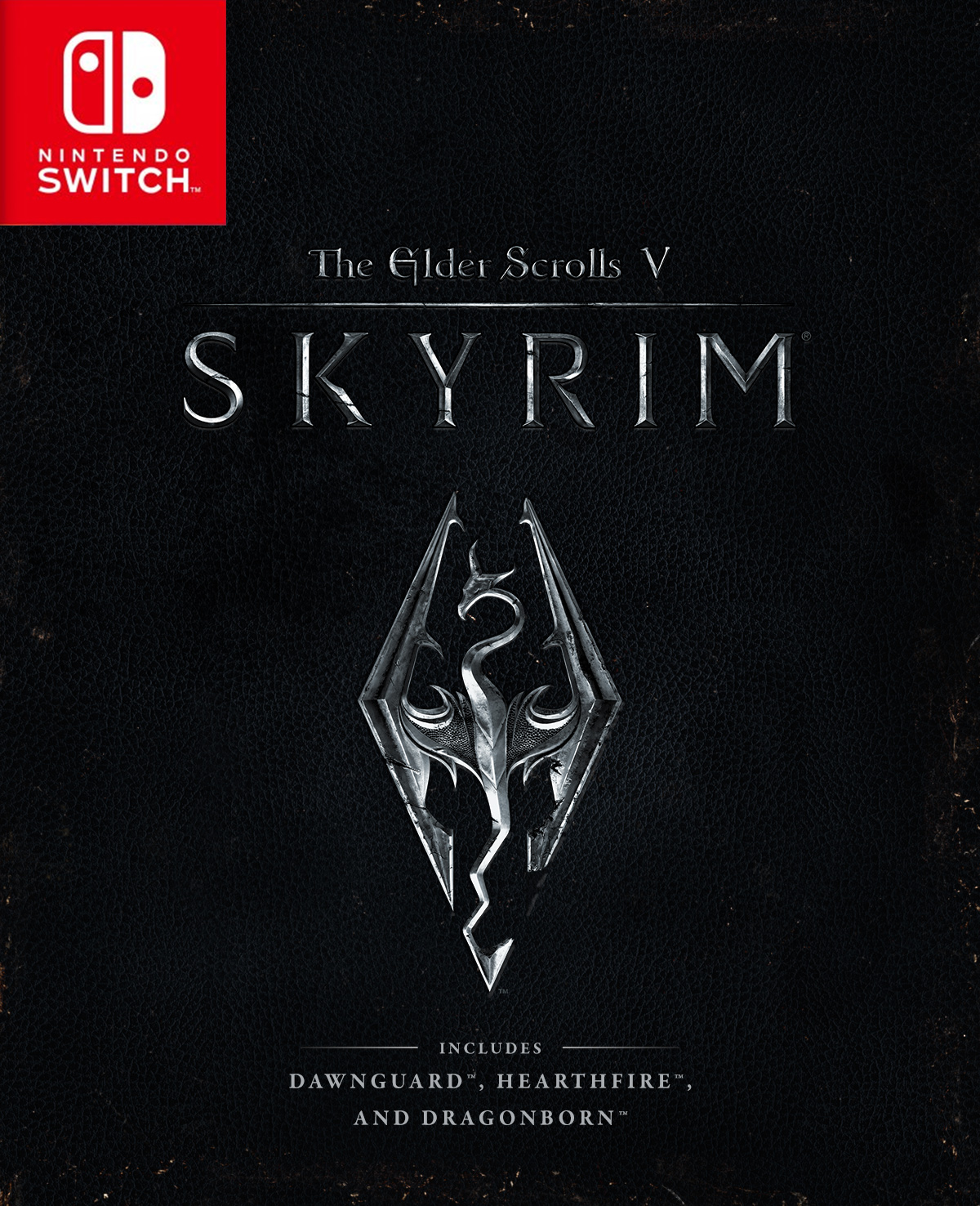 Bethesda has posted the boxart for The Elder Scrolls V: Skyrim on Switch. Get a look at the packaging image above.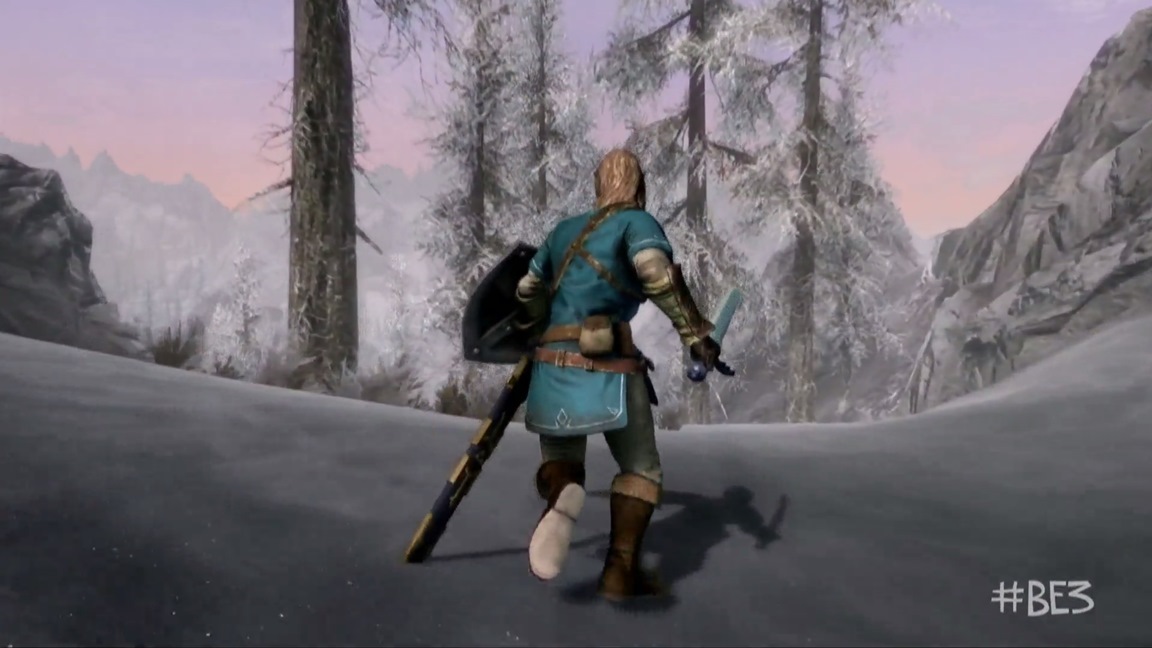 At its E3 2017 media briefing, Bethesda debuted a brand new trailer for the Switch version of The Elder Scrolls V: Skyrim. Exclusive features for the new version of the game were shown.
On Switch, Skyrim has outfits and gear from The Legend of Zelda, including the Master Sword, Hylian Shield, and Champion's Tunic. Scanning amiibo from the Zelda and Smash Bros. series will unlock "additional loot." Motion controls are supported as well. Finally, all add-ons will be in the package: Dawnguard, Hearthfire and Dragonborn.
View the new trailer for Skyrim on Switch below.
The Elder Scrolls V: Skyrim will launch on Switch this holiday.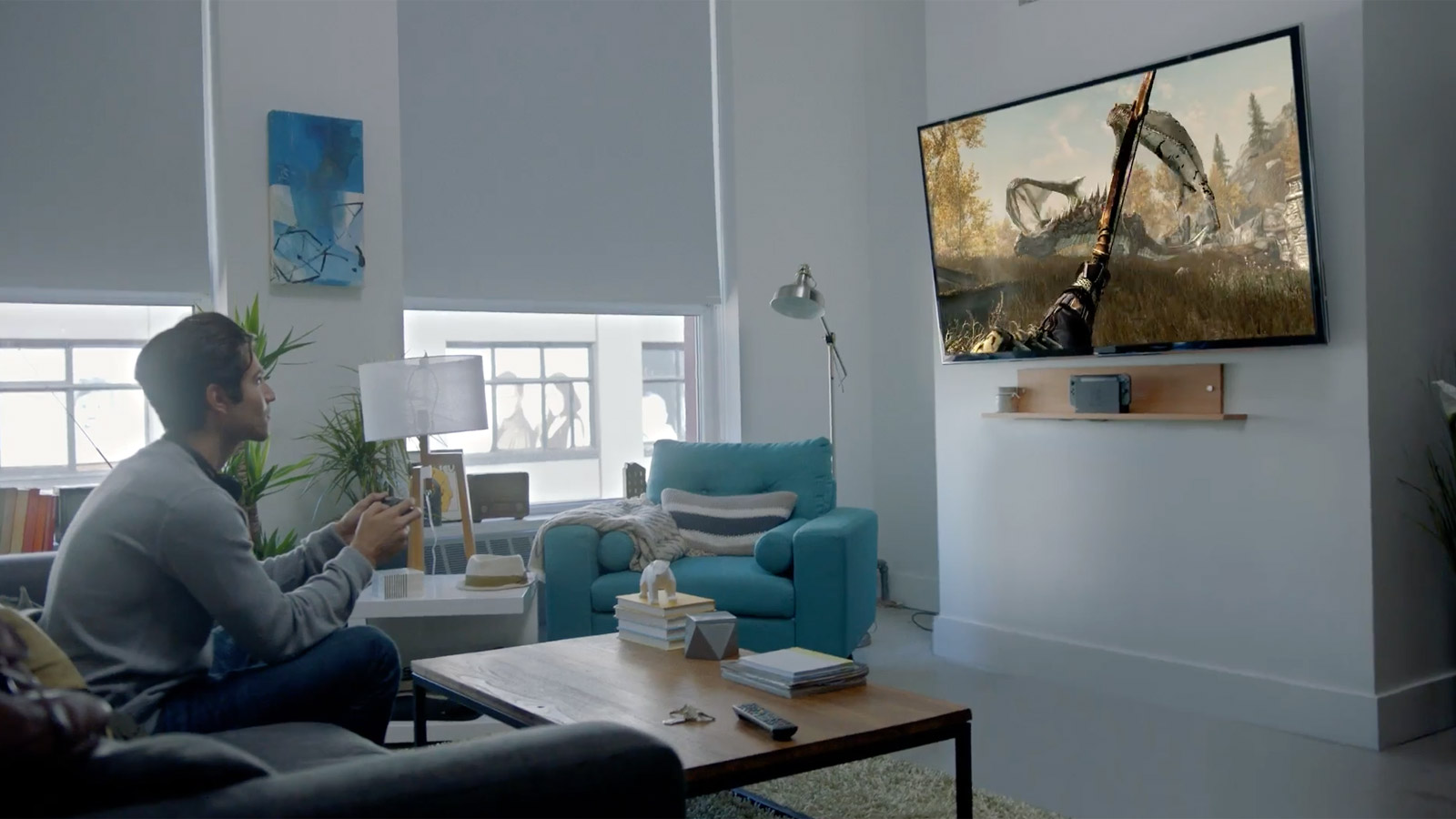 Glixel recently published an interview with Bethesda Game Studios' executive producer Todd Howard. During the chat, Howard was able to comment a bit more on The Elder Scrolls V: Skyrim for Switch.
First, Howard was asked about how Skyrim for Switch came about. He shared the following:
"When it comes to the Switch, Nintendo's the only company that can do that, right? When you hear that Nintendo's going to do a new platform, there's a lot of ways that can go. If you look at handheld gaming, they're still the best at it. If they say 'we're going to make the best handheld ever and you can plug it into your TV', well that's just really, really smart. I hope they do well and it's a unique opportunity for us."
Glixel also asked if Bethesda was talking with Nintendo for awhile: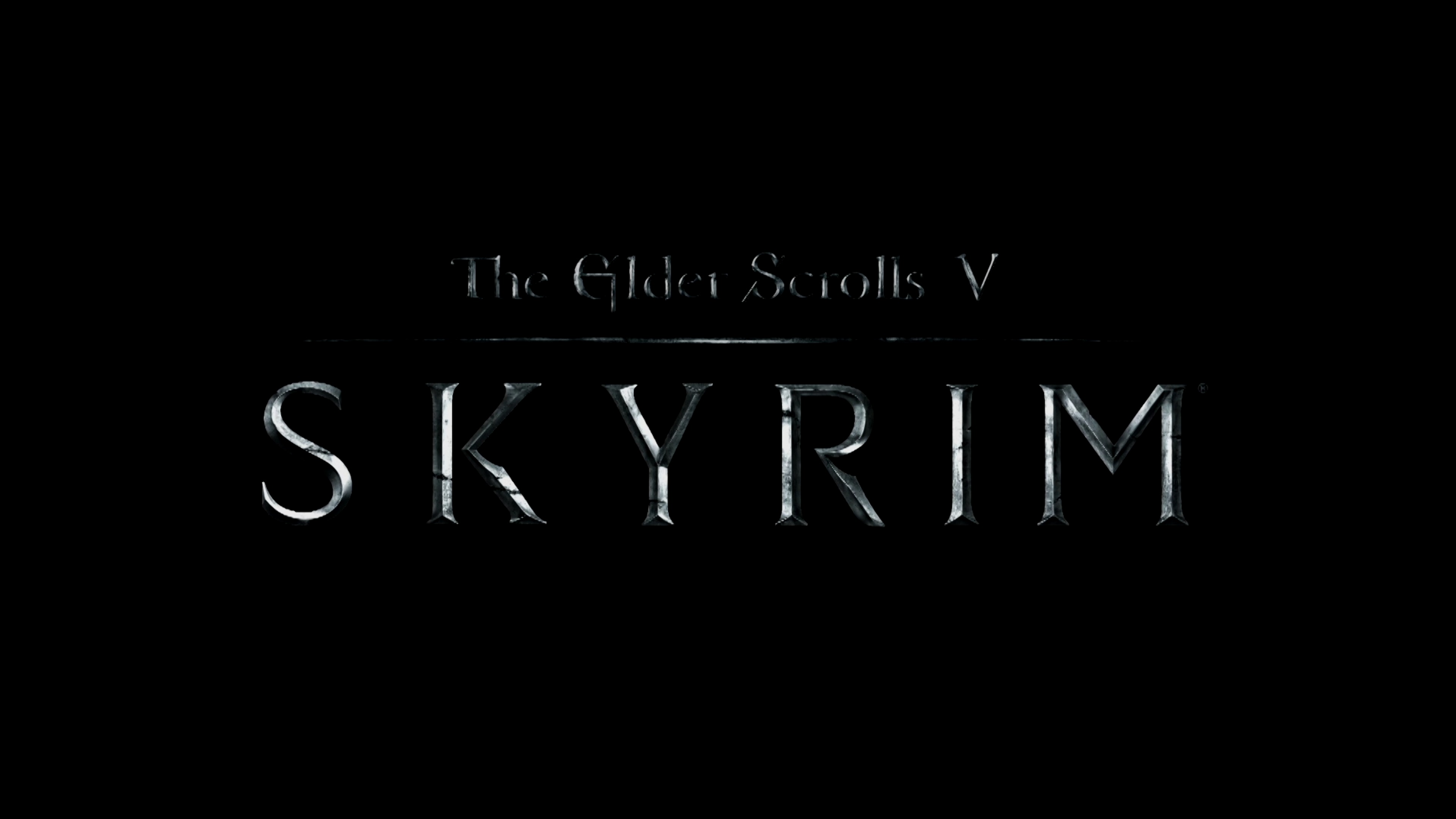 Two versions of The Elder Scrolls V: Skyrim exist. There's the original game from 2011, as well as the Special Edition remaster from 2016. We know that the RPG is in development for Switch, but in what form is currently unknown.
Unfortunately, Bethesda's Todd Howard isn't providing any new insight. Polygon asked about the Switch release, but was told that Howard "can't say" whether it will be the original Skyrim or remaster.
The Elder Scrolls V: Skyrim is planned to hit Switch this fall. Hopefully we'll get a clearer answer about the game before then.