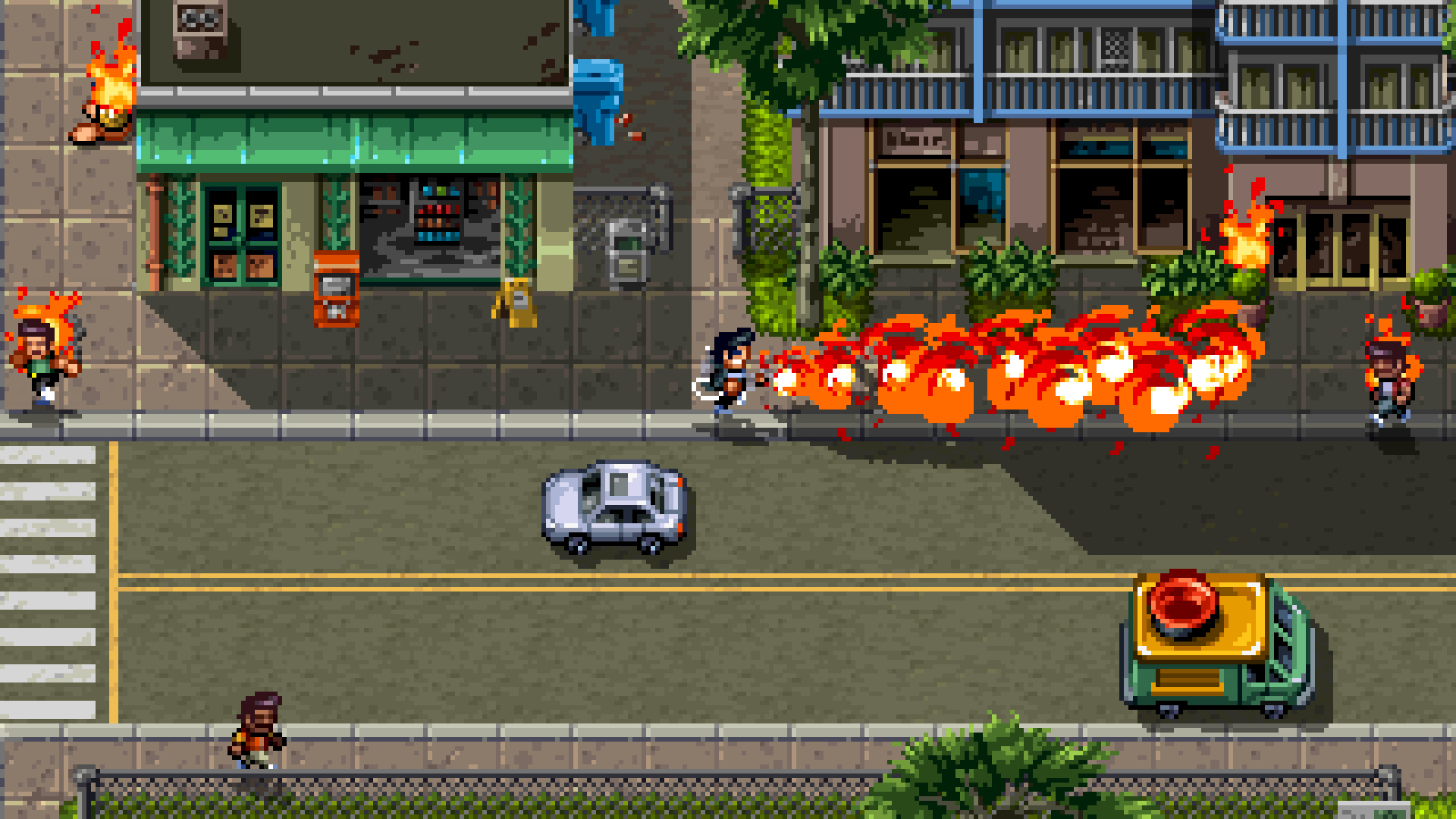 Seeing as Shakedown: Hawaii is just a few days away from release, Vblank Entertainment is ramping up promotional efforts. We have a new "Hostile Takeover" trailer below.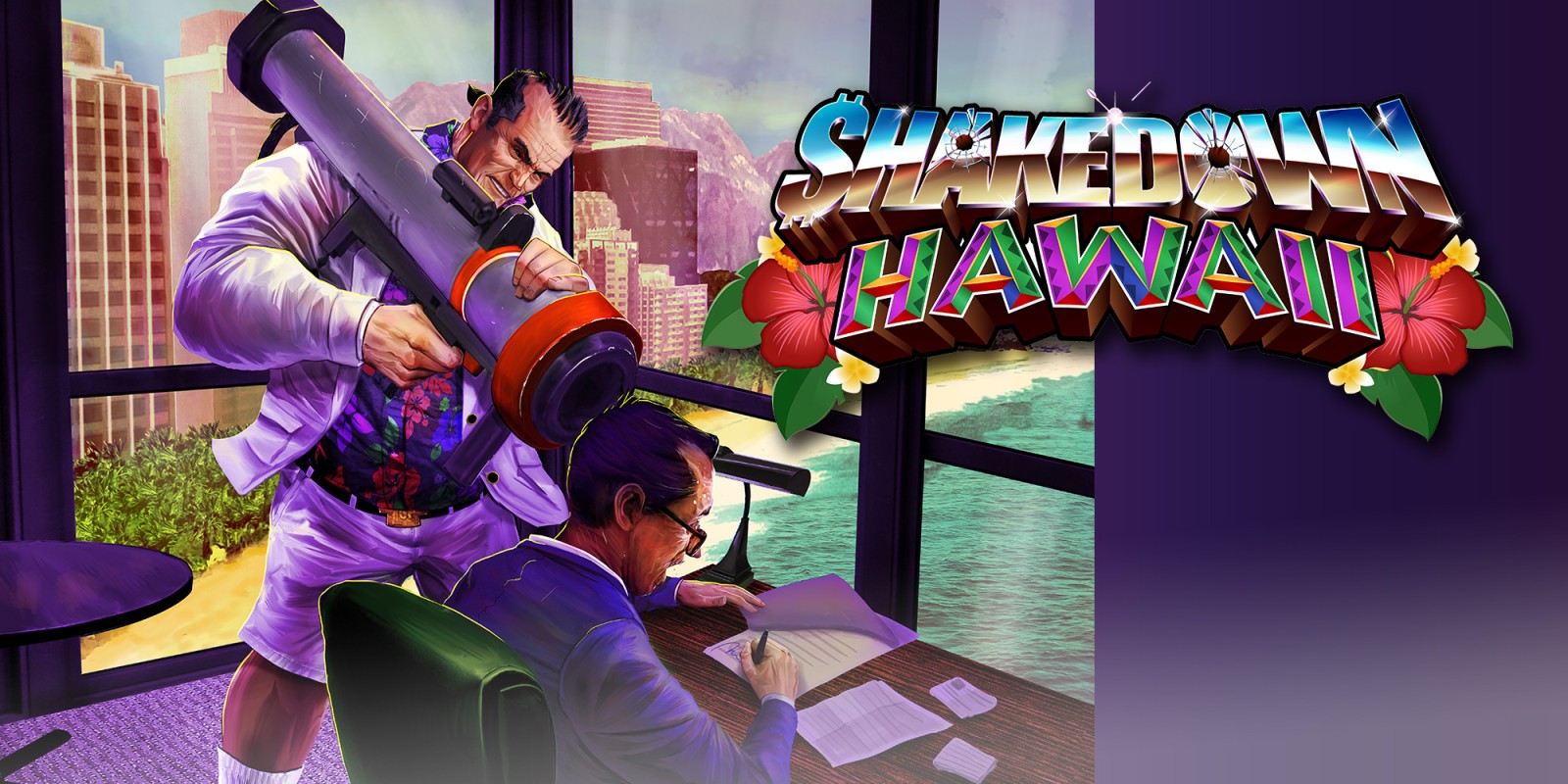 Shakedown: Hawaii launches for Switch via the eShop on May 7. Vblank Entertainment has officially confirmed that a physical version will follow, though there's no specific release window yet.
Vblank says that "physical manufacturing has a notable lead time," meaning the physical edition is "still be a couple months off." The developer adds that "an exact date will be narrowed down as things progress".
When Shakedown: Hawaii is offered physically, Vblank hopes to include "some cool stuff". New / re-worked cover art is also planned for the Switch cover.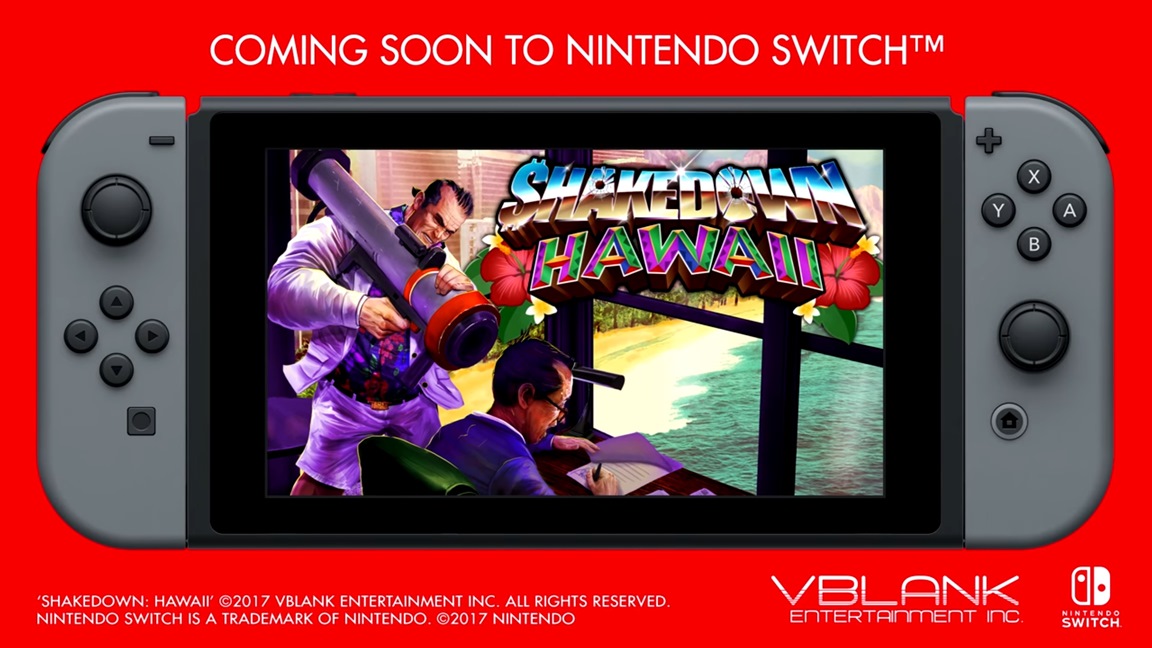 Vblank Entertainment has finally dated Shakedown: Hawaii. The game will launch for Switch via the eShop on May 7, the developer announced today.
Shakedown: Hawaii is also still planned for 3DS "and will follow shortly." Vblank says it "needs a few more finishing touches, but will support both the original Nintendo 3DS and the New Nintendo 3DS."
Here's one of the recent trailers for the game: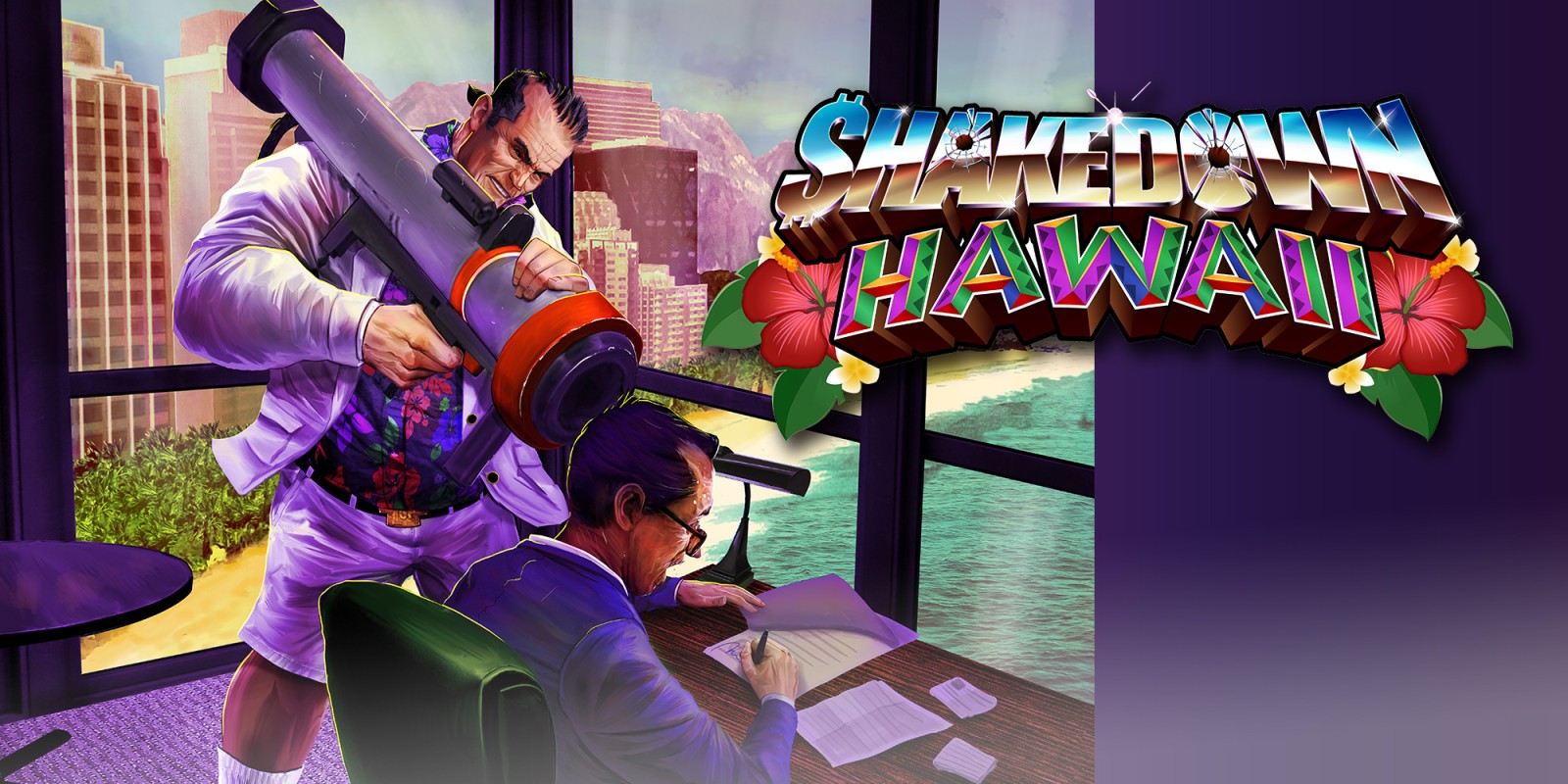 Vblank Entertainment just issued a brand new video for Shakedown: Hawaii. You can watch the latest, called "The Consultant", below.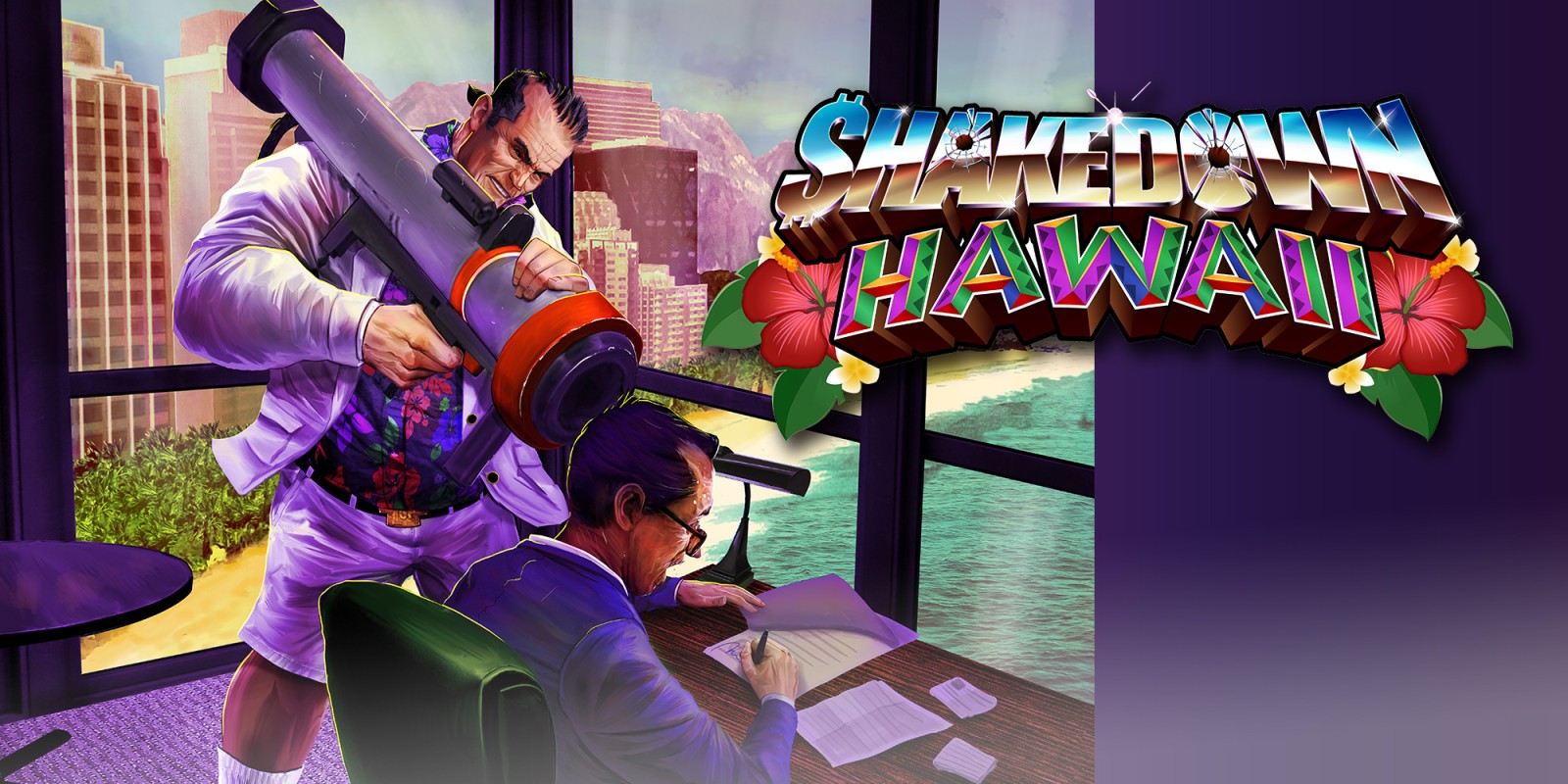 Vblank Entertainment has confirmed that Shakedown: Hawaii has entered final beta. That means once this latest round of testing is complete, it'll be submitted to certification for Nintendo's review. Once approved, a final release date will be announced.
Here's the full status update from Vblank, along with an updated trailer: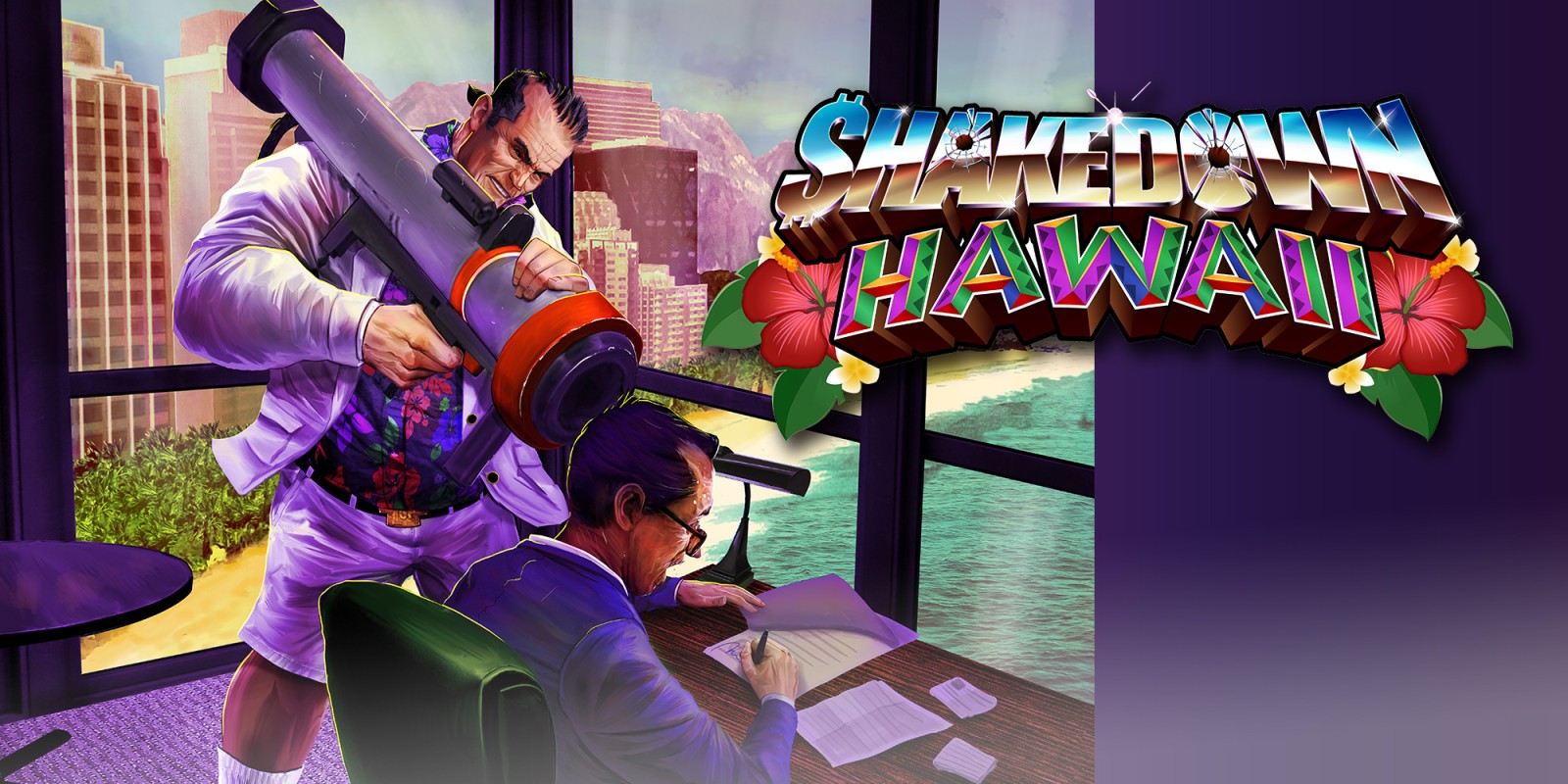 Brian Provinciano from Vblank Entertainment stopped by Electric Playground Live to discuss and show off Shakedown Hawaii. Check out the full recording below.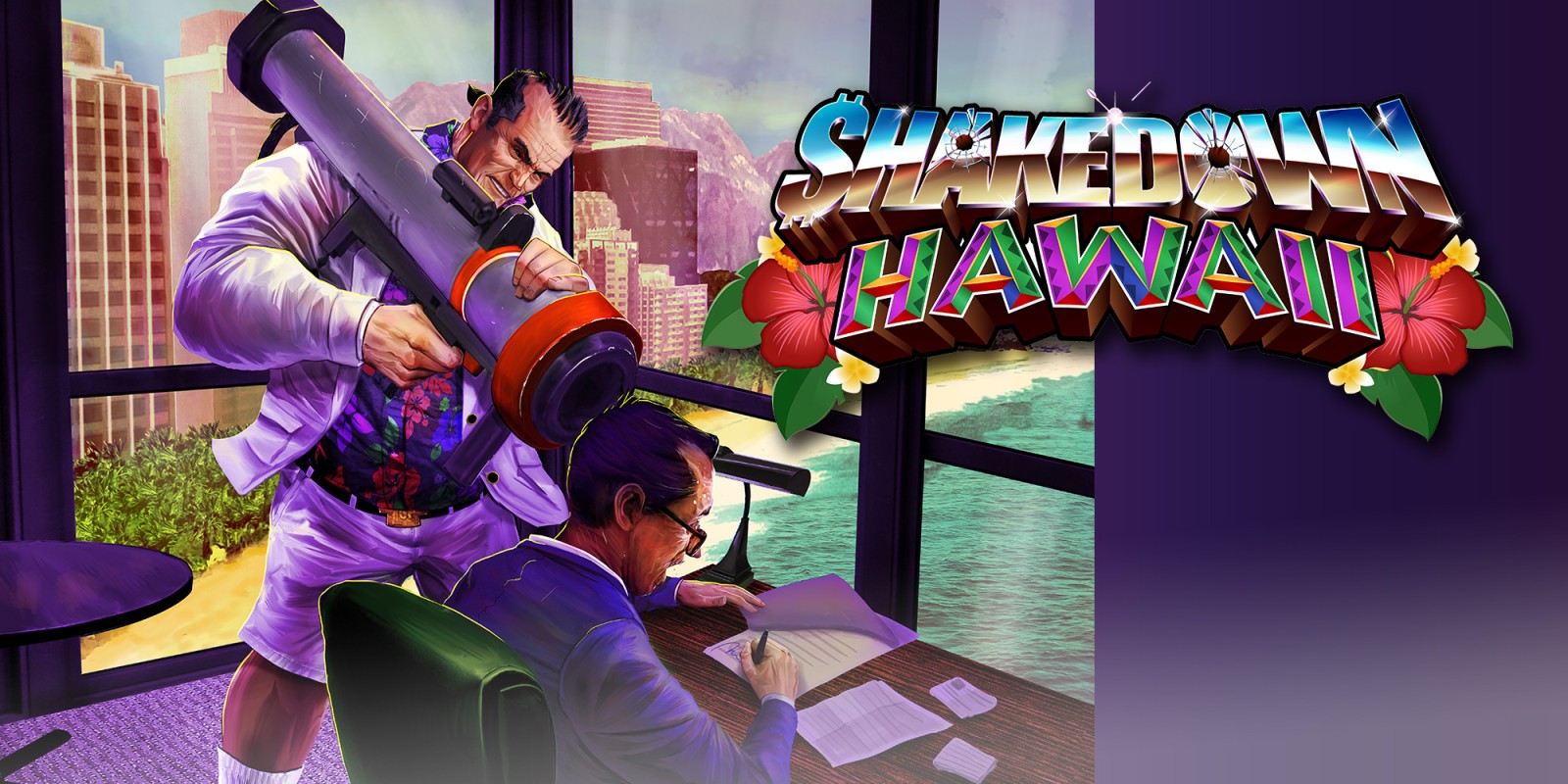 Vblank Entertainment issued a new video for Shakedown Hawaii. Watch the "Get to the Mission!" trailer below.
Shakedown Hawaii launches Q1 2019 on Switch and 3DS.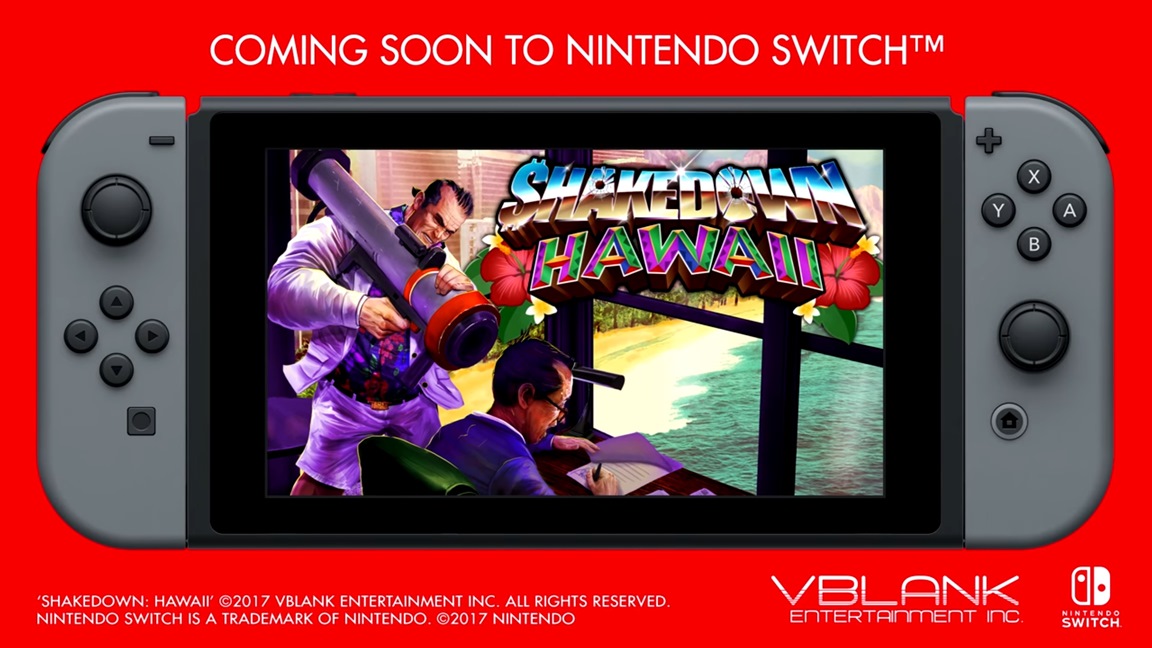 Shakedown: Hawaii has finally received a new trailer that goes over various aspects of the game. Check it out below.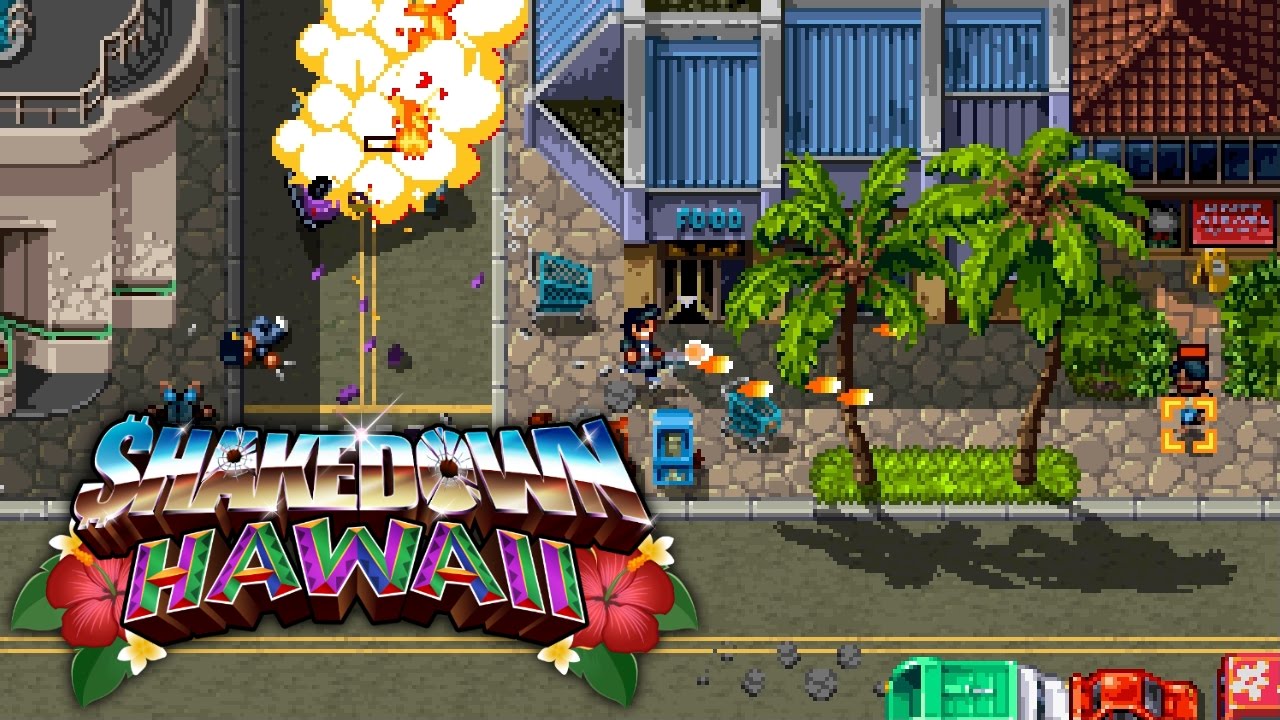 Vblank Entertainment debuted a new trailer for Shakedown: Hawaii, its follow-up to Retro City Rampage, at PAX West 2018. The title will release on both the Switch and 3DS eShops. You can watch the trailer below.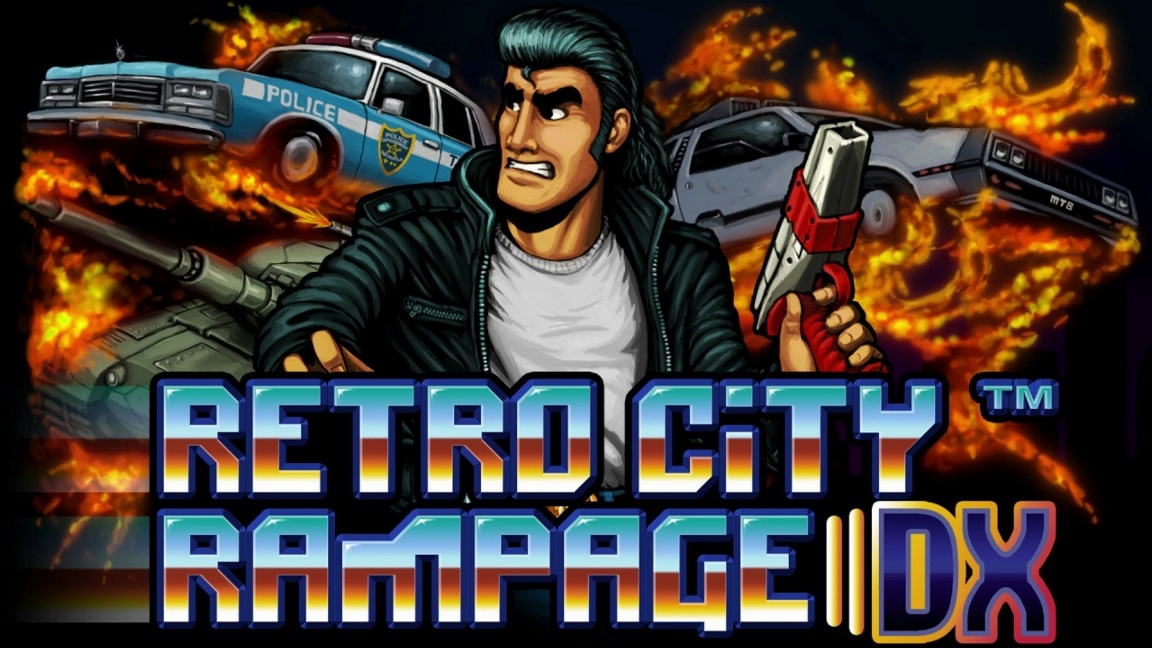 Following up on a previous update, after some delay the Retro City Rampage DX: Collector's Edition for the Switch will be shipping tomorrow. Vblank Entertainment confirmed in a tweet today that copies are in hand. Fans who have been waiting for their copy won't have to wait much longer.
RCR:DX Switch Collector's Editions now in hand & begin shipping tomorrow! Please check your email. Order updates have been sent out. pic.twitter.com/kbc3WZldws

— Retro City Rampage (@RetroCR) October 30, 2017