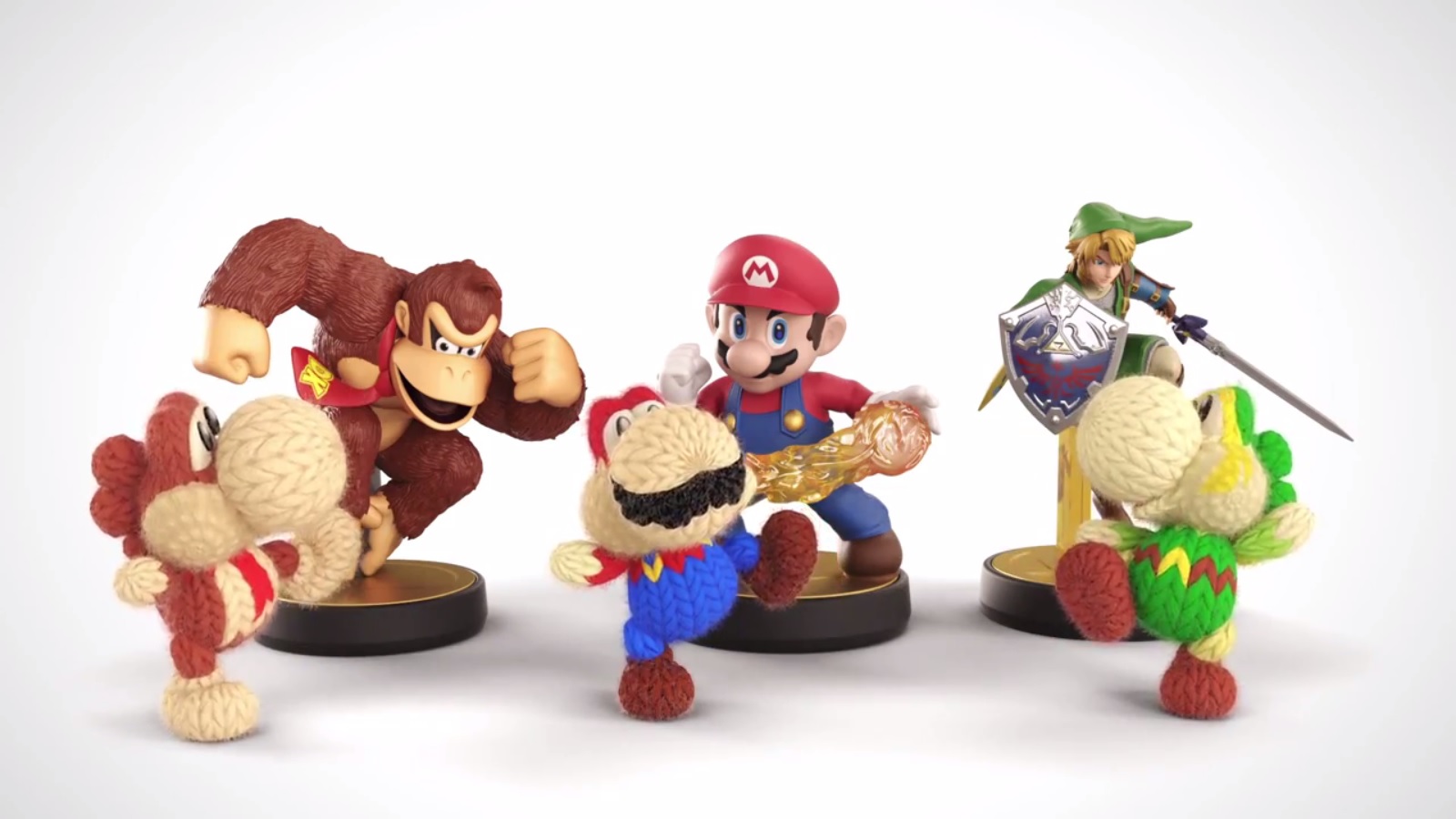 Nintendo UK uploaded a new Yoshi's Woolly World gameplay ad today focusing on amiibo. Watch it below.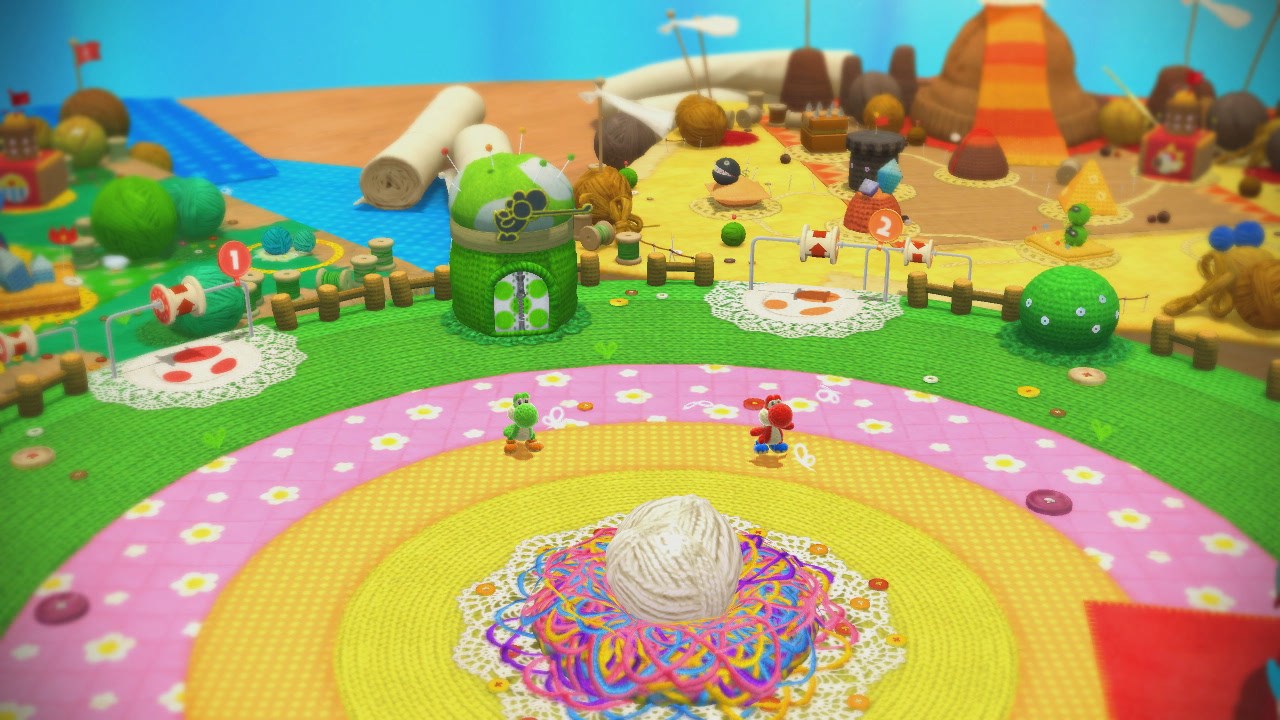 Two new Yoshi's Woolly World videos have come in from Nintendo's Japanese YouTube page. Below, you'll find an introduction video as well as an amiibo overview.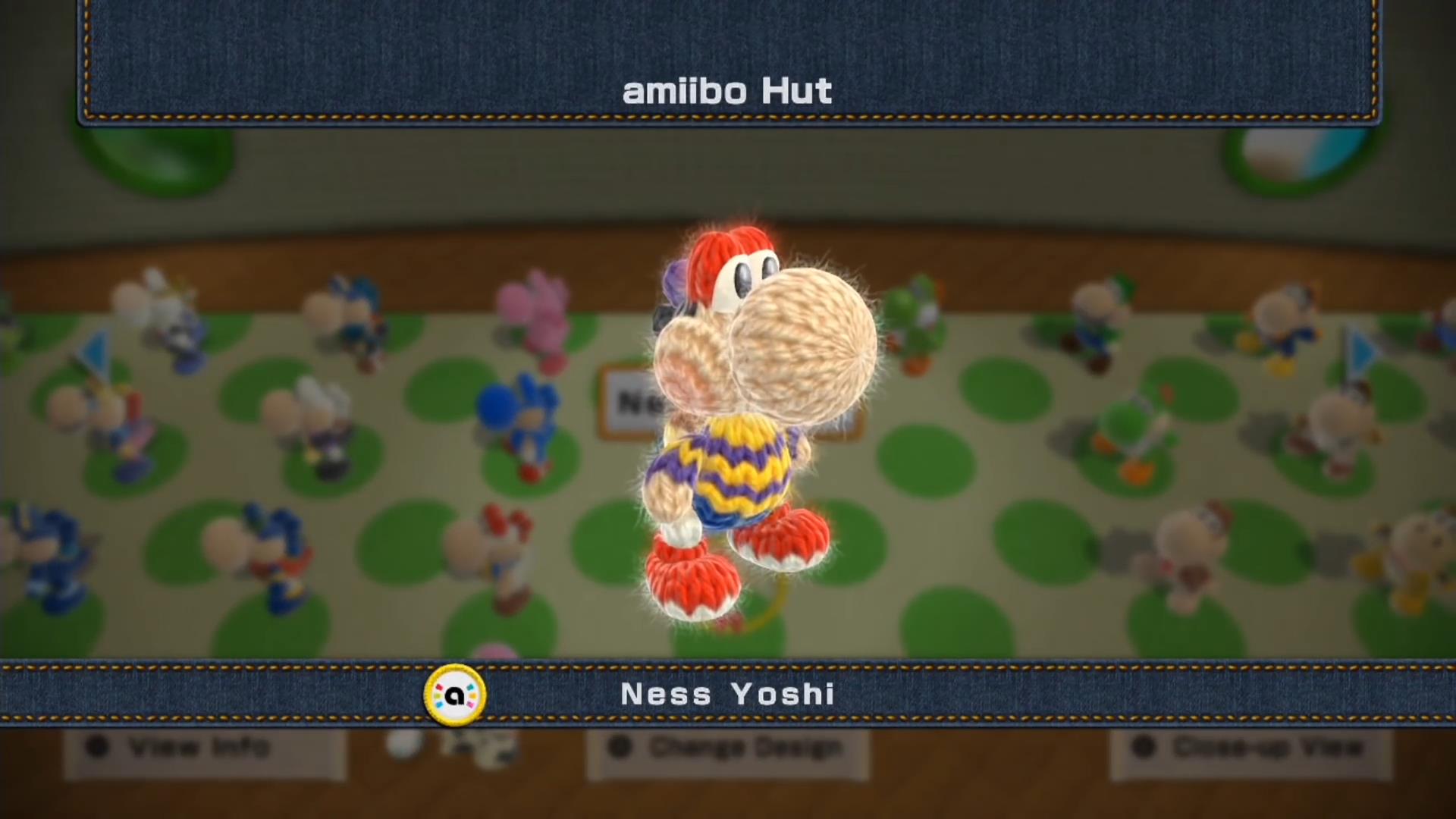 Update: You can see a bunch more patterns below at the 4-minute mark.
---
Yoshi's Woolly World has a bunch of patterns that can be unlocked. By using an amiibo, you can obtain patterns based on Mario, Link, and tons of other characters.
Our latest look at an amiibo pattern in Yoshi's Woolly World is for Ness. If you'd like to see what the design looks like, check out the image above.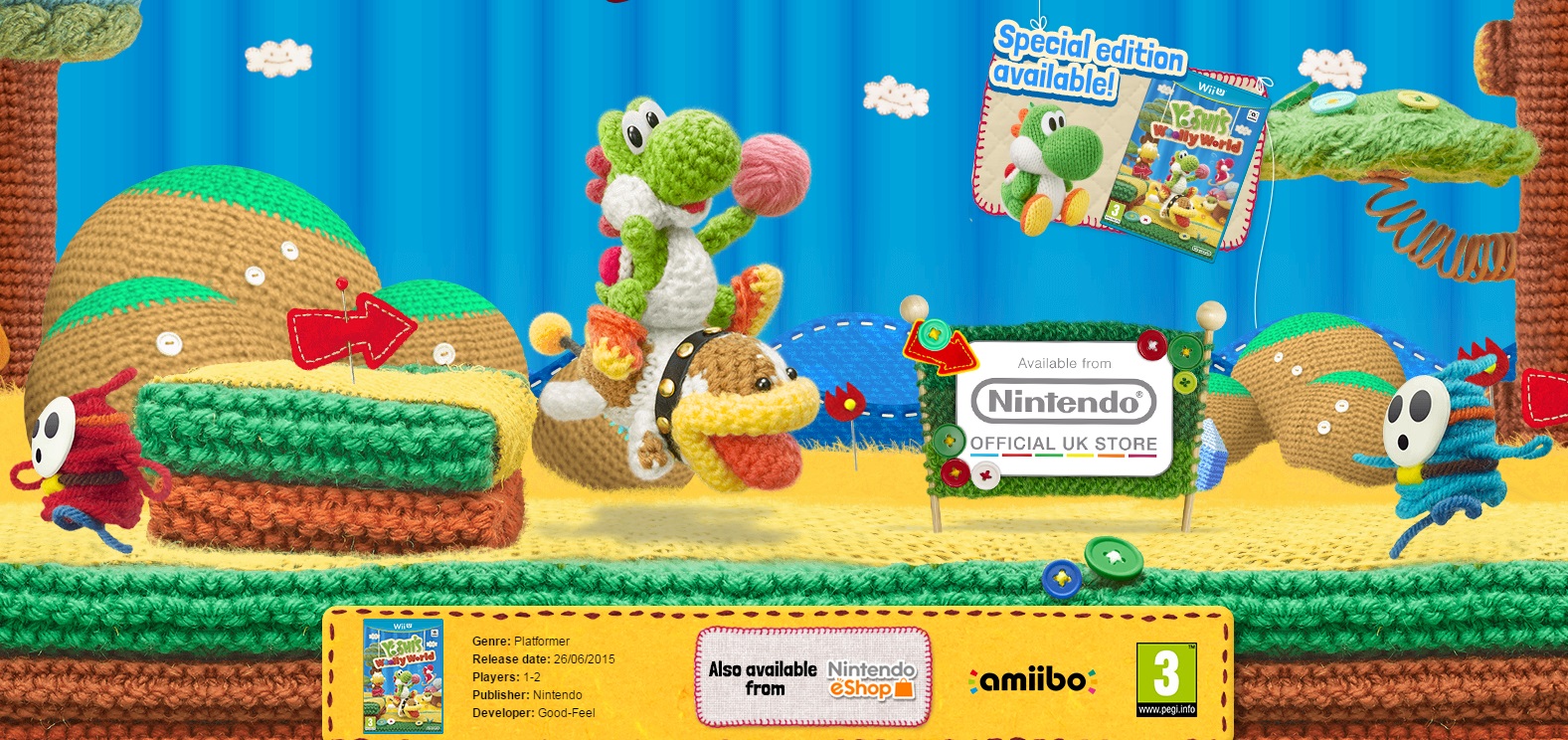 Nintendo has opened the European Yoshi's Woolly World website. Access it here.
The site contains pretty much what you'd expect – plenty of details, screenshots, and gameplay clips. We've covered Yoshi's Woolly World extensively in all of these forms, but you can visit the site to get a refresh on the game.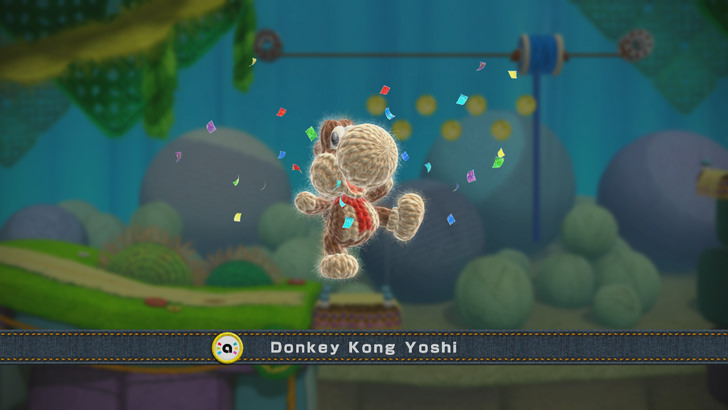 Nintendo has shared additional details about how amiibo work in Yoshi's Woolly World.
The company previously announced that you'll be able to unlock Yoshi patterns based on characters like Mario and Donkey Kong. Although not every amiibo can unlock a pattern relating to the character, you'll still be able to dress up Yoshi in new styles. That means Pikachu, Charizard, Greninja, Jigglypuff, and Lucario do work with the game after all. They just won't unlock patterns based on the Pokemon.
All three Yarn Yoshi amiibo can be used to save your favorite pattern. The two Yoshi amiibo from the Smash Bros. and Super Mario series unlock Double Yoshi (just not one made of yarn).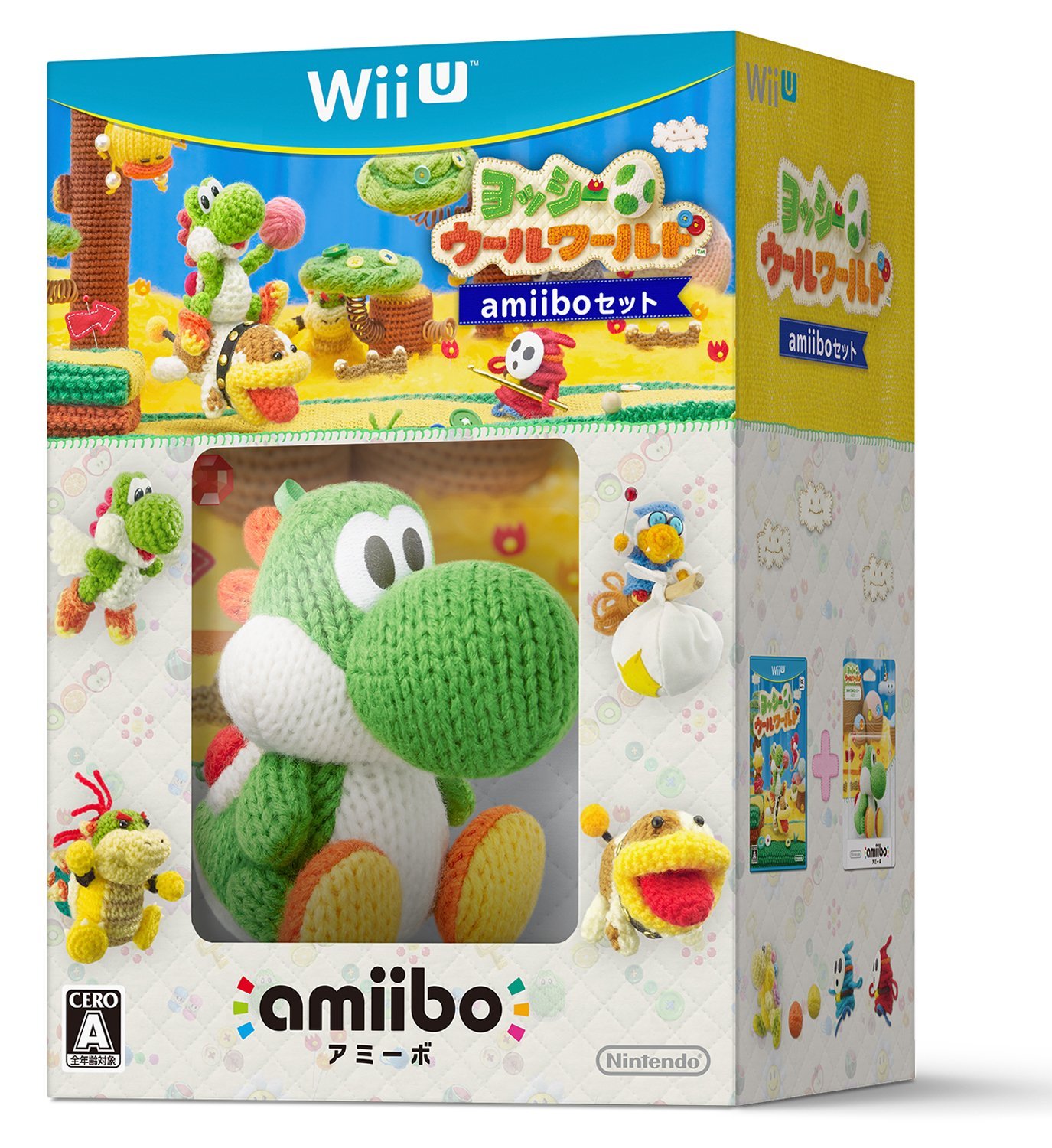 In Japan, Nintendo will be releasing an amiibo bundle for Yoshi's Woolly World. Check out the packaging image above.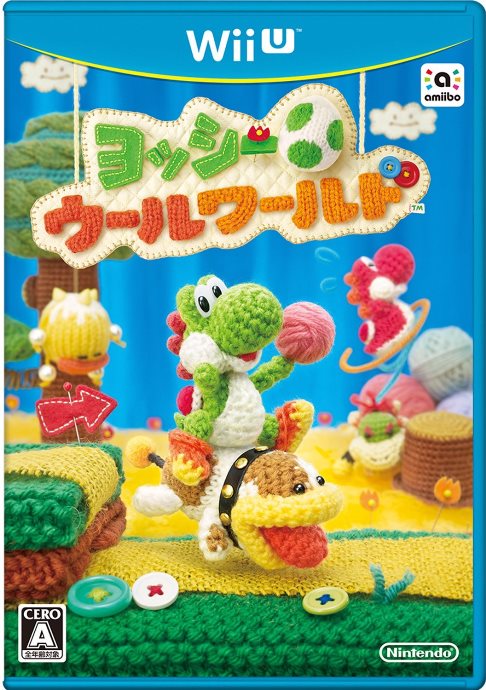 The Japanese release date for Yoshi's Woolly World has leaked out ahead of today's Nintendo Direct, which will begin in just a short while.
According to Amazon Japan, it'll launch on July 16. Amazon actually lists July 15, though that's for the downloadable version. The eShop edition of Nintendo's games tend to arrive a couple of hours before midnight of a game's release. That means we can assume that the "true" launch is slated for July 15.
Check out the Japanese Yoshi's Woolly World boxart above, and screenshots below.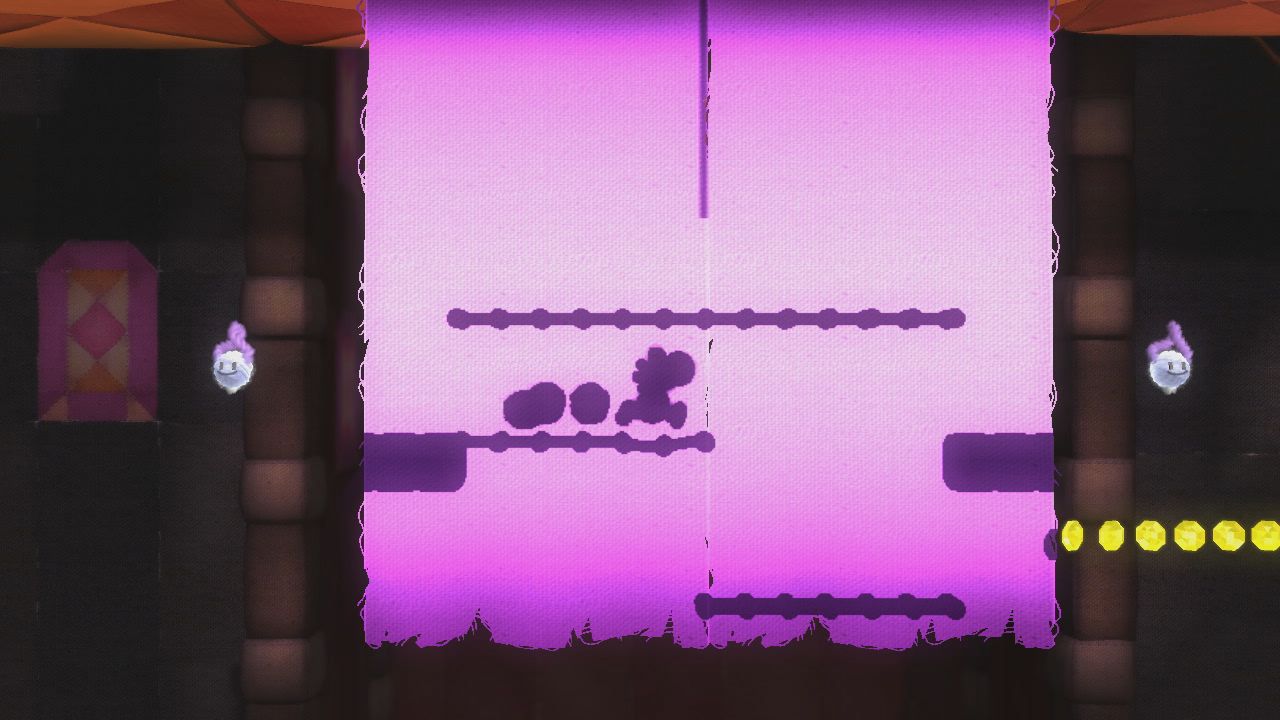 Nintendo released another batch of screenshots from Yoshi's Woolly World. Take a look at the images in the gallery below.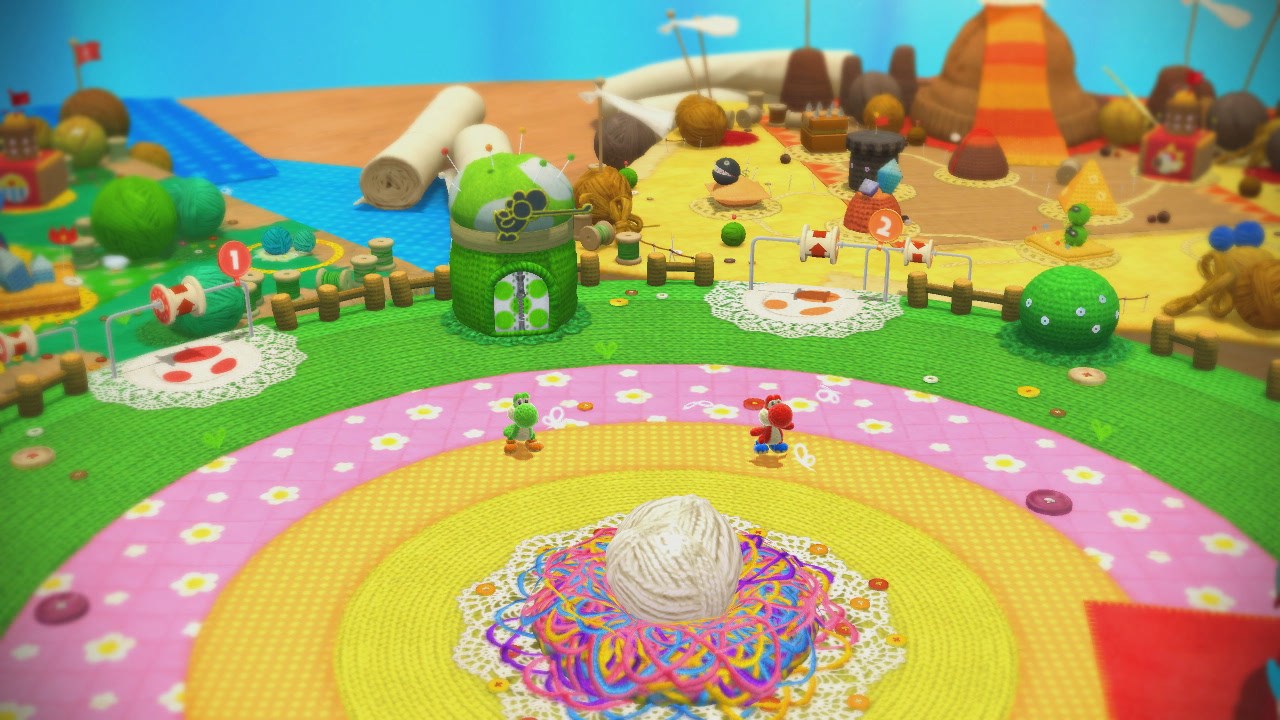 Update: One more video. Really, this is the last one! A look at the amiibo patterns:
---
We have even more footage from Yoshi's Woolly World, which is represented in the 10-clip playlist below. This is going to be the last bit of footage we'll post for a long while, so soak it up!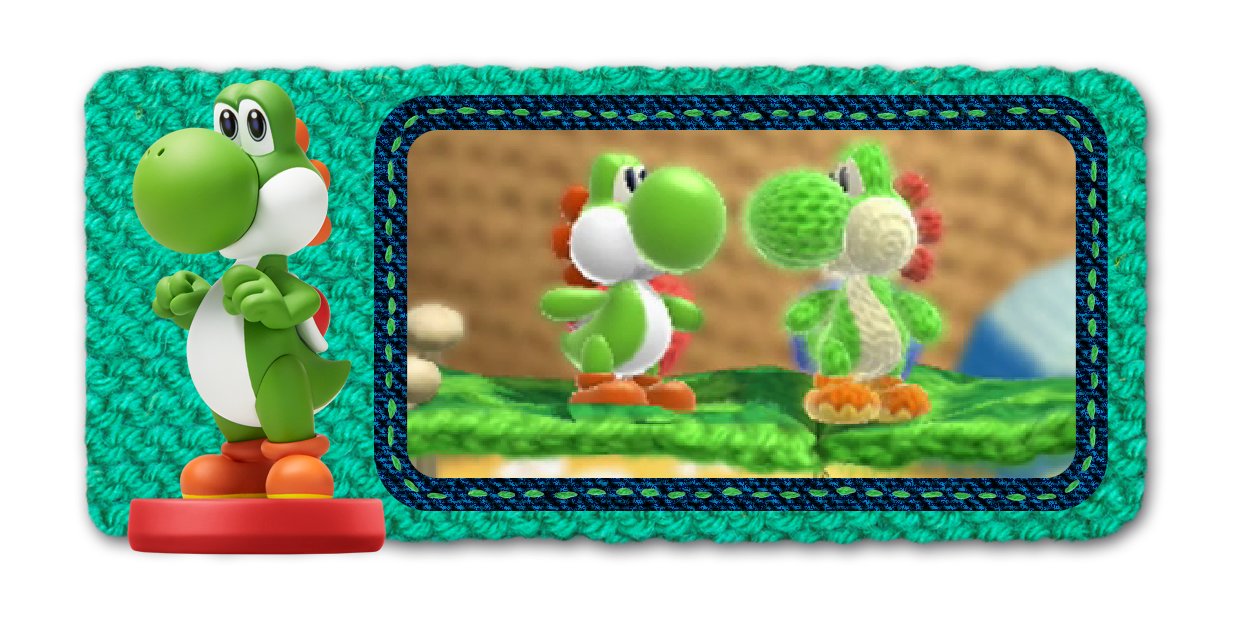 Update: Bumped to the top. Eurogamer's article has been changed, and the mention of Toad has been removed. Toad should work after all!
---
New amiibo functionality was unveiled for Yoshi's Woolly World today. Players will be able to scan almost every figure, which unlocks new patterns.
Nintendo said in its announcement that over 40 amiibo would be supported in Yoshi's Woolly World. According to a Eurogamer report, the Pokemon and Toad figures can't be used to unlock new patterns.