Well, those of you in the UK who pre-ordered Pikmin 3 digitally may be in for a surprise if your pre-order was with popular retailer GAME: The company has already begin sending out download codes for it, and they have been since last night. Go get your copies, Europeans!
Also, remember that if you get Pikmin 3 digitally, you'll get a 30% discount on The Wonderful 101 when it launches this September in the states, or August in the UK.
Thanks to Captain N for the tip.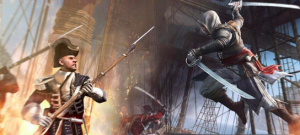 ---
"I wanted to treat slavery in the game. It's a very delicate subject, obviously. But I thought the best way to approach it would be to make it a fact of life. Rather than go for any intense scenes of brutality to draw in your sympathy, I wanted something that was more low-key, but constant. We're going to focus on telling it like it was."

"It's true that pirates were more egalitarian, but there was still quite a bit of bigotry at the time. Runaway slaves would often sail with pirates, but they were still not trusted with weapons, most of the time. I hope I deal with that in the script, very frankly."
– ACIV lead writer Darby McDevitt
---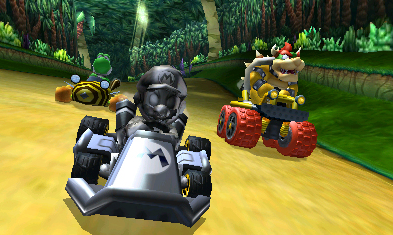 ---
Those of you that have been following Nintendo Everything for a while may remember that we used to do something called 'Game Nights' every weekend where the NE staff (myself and Brian primarily, but now we've more staff!) would come together with various readers to play online games together in a giant explosion of fun and competition. It was never very serious, and unfortunately due to time constraints we had to cancel the event until further notice.
Well, that "further notice" turned out to be now! Game Nights are returning in full force coming soon, but first we need to know something: What days and times work best for all of you guys!?
Through the wonders of Google Drive, I've made a nice form that you can briefly fill out picking a day of the week and a time. Brian and I will look at the results, see what fits our schedule, and then let you guys know what ends up being the day! Or perhaps we'll do different days every weekend, I dunno.
Fill out the survey here!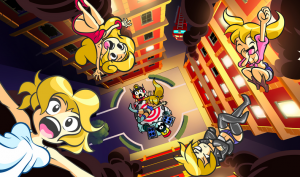 ---
"This is the best podcast we've ever done."
~Jack
---
---
Jack says this is his favorite podcast we've ever done, and I'd have to say that it certainly went pretty well! Lots of talk about game design and what makes a game fun vs. boring, some discussion of Mighty Switch Force! 2, Mega Man X, and LEGO Legends of Chima, as well as lots of listener mail, your news, and a book club decision towards the end.
This Week's Podcast Crew: Laura Jack and Austin
---
---
Download this episode (click this link)
Subscribe via iTunes by clicking this thing!
Subscribe with Google by clicking this thing!
Subscribe with Yahoo something-or-other by clicking this thing!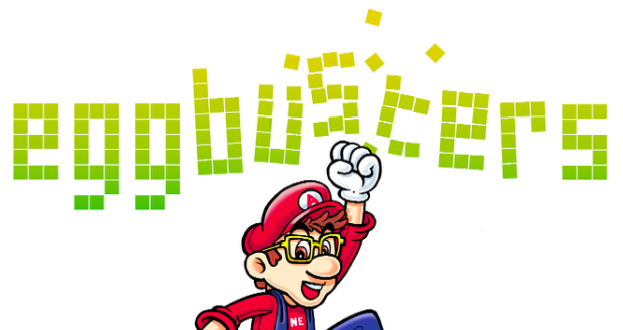 ---
I was really excited to tackle such a classic this week honestly! The glitch turned out to be somewhat fruitful, but it's about the journey and not the conclusion, right!? Enjoy!


Amidst seemingly insurmountable financial troubles, developer Atlus' parent company ("Index Corporation") will be delisting its stock on July 28th, and should begin taking bids for its goods and services next week. Atlus employees continue to say that the situation won't affect their daily operations, and the launch of games like Shin Megami Tensei IV (which came out earlier this week) and Dragon's Crown will remain unaffected.
Index Corp. CEO Yoshimi Ochiai and Chairman Masami Ochiai plan to resign.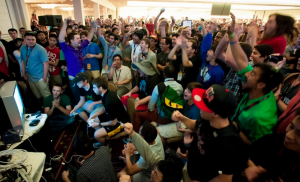 ---
Smash Bros. at EVO.
---
---
A slightly longer than usual episode features long (spoiler free!) expositions about Telltale's The Walking Dead, Naughty Dog's The Last of Us, some talk about the new StreetPass Plaza games, as well as your regular news, listener mail, and a top ten list of the best Mario power-ups! Thanks for listening.
This Week's Podcast Crew: Laura and Austin and Jack!
---
---
Download this episode (click this link)
Subscribe via iTunes by clicking this thing!
Subscribe with Google by clicking this thing!
Subscribe with Yahoo something-or-other by clicking this thing!



---
A simpler question for discussion this week! Top ten coming in the next podcast.
---
This is a survey that requires no signing up, accounts, clicking through ads, or anything. Just answer a required question, answer a non-required question (if you want) and make your voice heard in yet another NintendoEverything reader survey poll thing! Results will be read in the form of our top ten list on the next podcast, and if you opted to answer the written question your answer could be read on the show! So don't say anything ridiculous.
Thanks very much. As stated above the topic for you guys this week is "What's your favorite Mario power-up?".
Take the survey here! (more details inside if you're confused)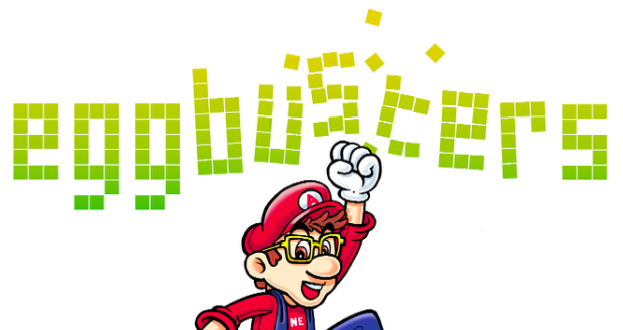 ---
Hooray, it's back!
Good for you, lots of work for me. That's okay though, because it's always fun to test out glitches, especially in a Zelda game. I hope you enjoy it as much as you enjoyed season one, which I'm sure you will because it's pretty much the exact same thing.
Woohoo.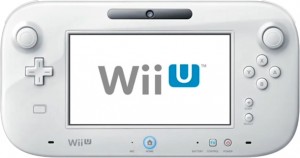 ---
"I would say that [the Wii U] didn't do as well as we expected. But if Nintendo comes with good brands this year and takes advantage of the yen, then maybe they have a chance to have a machine that has high quality games and at a reasonable price.

"Because we believe a lot in the second screen and the touch possibilities, the fact that you have a different way to play. We learned a lot in doing that and we are already reusing that knowledge using companion apps on tablets, telephones and so on. What I see is we will be able to use a lot more of those devices on the big games we will create. The companion is going to step-by-step become another device to play that will be adapted to a larger audience and still be very interesting to gamers.

"You will be able to play with friends from outside of home and still have a big impact on what's happening in the game. We will see a big increase in terms of that possibility over the next few years."
---
"You can do a lot [with tablets]. What the Nintendo GamePad has is the speed of communication between the two devices, but if you manage to cope with higher latency [on other devices] you can still do many things. So you don't want players to have to react too fast… it's complementary to the experience.
"So when we add all of those possibilities, plus graphics and AI, we think that the [next-gen] games will be of a fantastic quality and give us a chance to deliver something different from what you had in the old generation."
---
– Ubisoft CEO Yves Guillemot
---