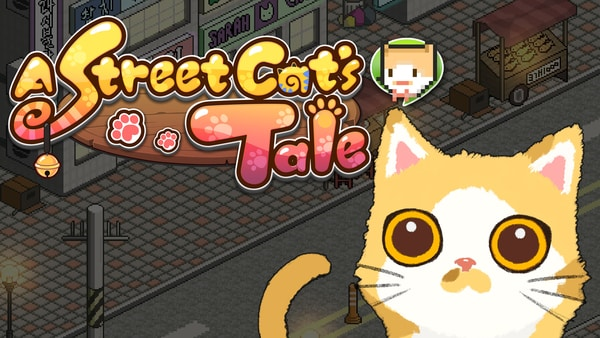 Originally launched for mobile platforms in August 2019, A Street Cat's Tale went first to Steam in September and now arrives on console in March. The game launches on the Nintendo eShop on March 12 worldwide for $7.99, with pre-orders opening on March 5. You can take a look at an overview as well as a trailer below:
A Street Cat's Tale is a light survival game about an adorable little kitten. This heart-warming story is told through beautiful retro-style graphics and features a large cast of memorable characters.

You'll take on the role of a young kitten forced to survive for up to 10 days in a big city, scrounging for food and shelter. During your adventure you'll meet a variety of interesting people and animals. Some will feed you and help take care of you, while others may be surprisingly mean and cruel… A Street Cat's Tale features multiple endings determined by how you react to the people and creatures around you.

This new Nintendo Switch version of the game has added a number of features to improve the gameplay experience for users, as well as new language options such as English, Chinese, and Korean.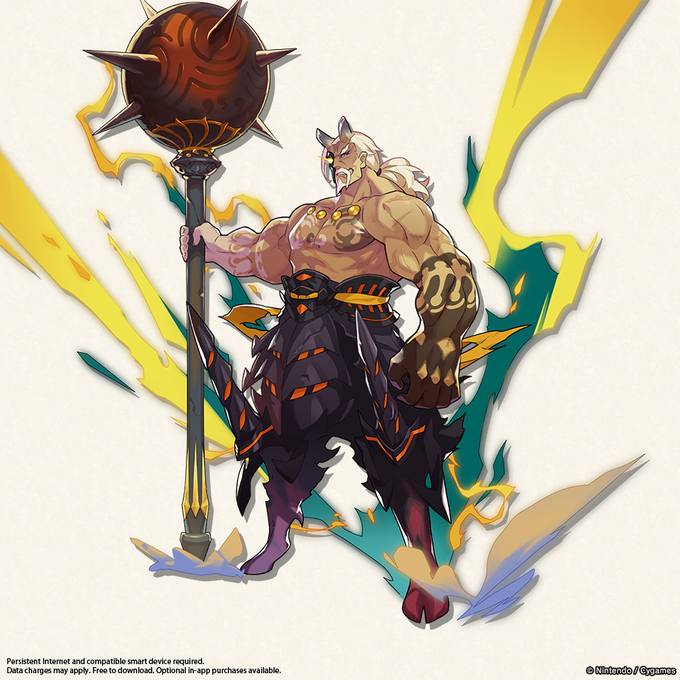 A powerful new enemy, Kai Yan, is coming to The Agito Uprising on Feb. 27, 10 PM PT. New 6★ weapons, which can be crafted using materials earned by defeating Kai Yan, will also be added. Here's an overview of this new foe:
To this tyrant, the idea of coexistence is nothing more than a loathsome and abhorrent weakness. An emissary of extinction, he unleashes thunderbolts of annihilation in rebellion against a world that stagnates in peace. This crushing tyrant has a name, and that name is Kai Yan.
Additionally, Hildegarde's and Prometheus's limited-time stories were added to the Valentine's Confections story event revival on Feb. 20, 10 PM PT. Everyone in the Halidom is working themselves into a frenzy over Valentine's, except Hildegarde…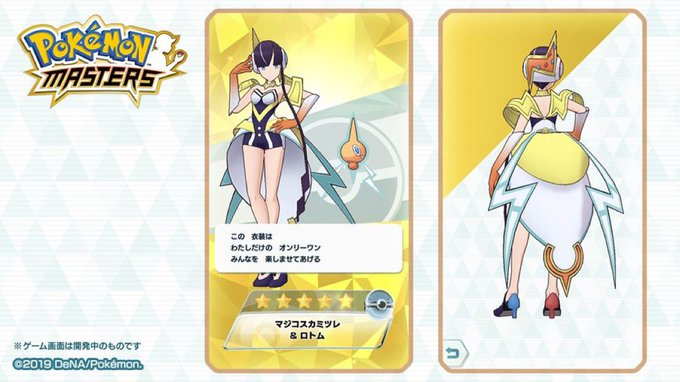 Elesa and Rotom are arriving as a special pair in Pokemon Masters. Elesa is fitted with the Sygna Suit, a special costume that is said to strengthen the connection between the Pokemon and Trainer. Elesa's Sygna Suit has a special rotom-themed color scheme. Are you looking forward to this sync pair?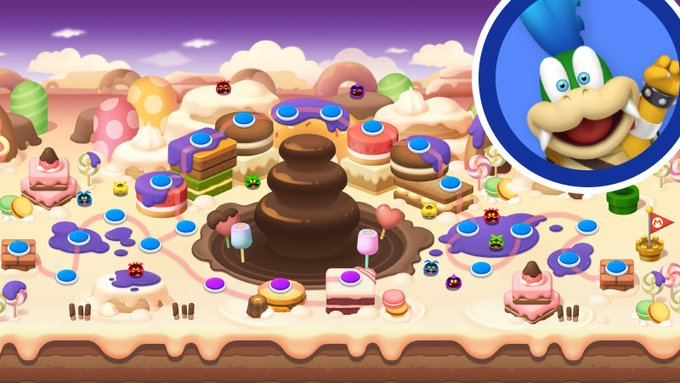 Check out the latest additions and events in Dr. Mario World through the eyes of those problem-causing viruses:
• Yellow: "New stages were added! Valentine's Day may be over, but this candy world can still satisfy your sweet tooth. The reward for World 12 is Dr. Larry. The Special Stage is more spicy than sweet, though… Good luck."

• Red: "I heard doctor staffing rates are up until Feb. 23, 9:59 PM PT. That means you might have a chance at recruiting some of the recently added doctors to your team. Pretty exciting, huh?"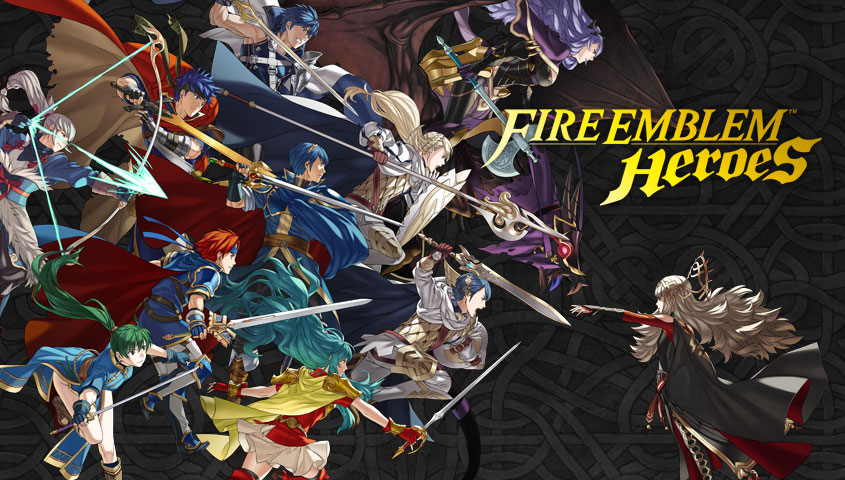 Mjölnir's Strike: Counter phase is now active. Use your Counter Arrows wisely — save them for the latter half, or use the Weaker Bonus to triple your power. Players who didn't participate in the Shield phase can still join in.
Røkkr Sieges starts Feb. 22, 3 AM PT. You can receive rewards such as Orbs or Hero Feathers based on your performance. Tap Events and then Røkkr Sieges to pre-register.
New map, Nils's Mysterious Music, is now available in Tactics Drills: Skill Studies. Check it out in Story Maps to test your skills. You can take a look at the map below: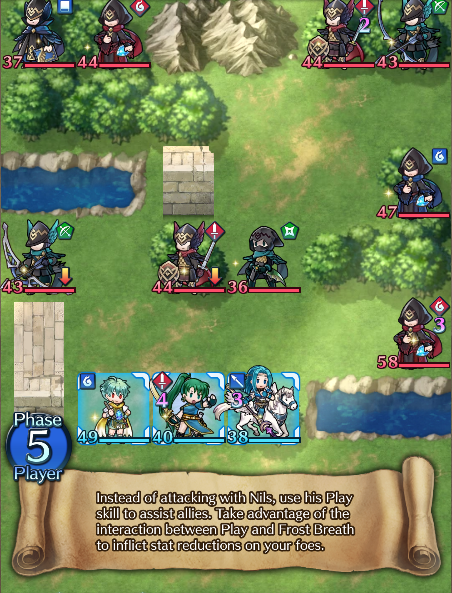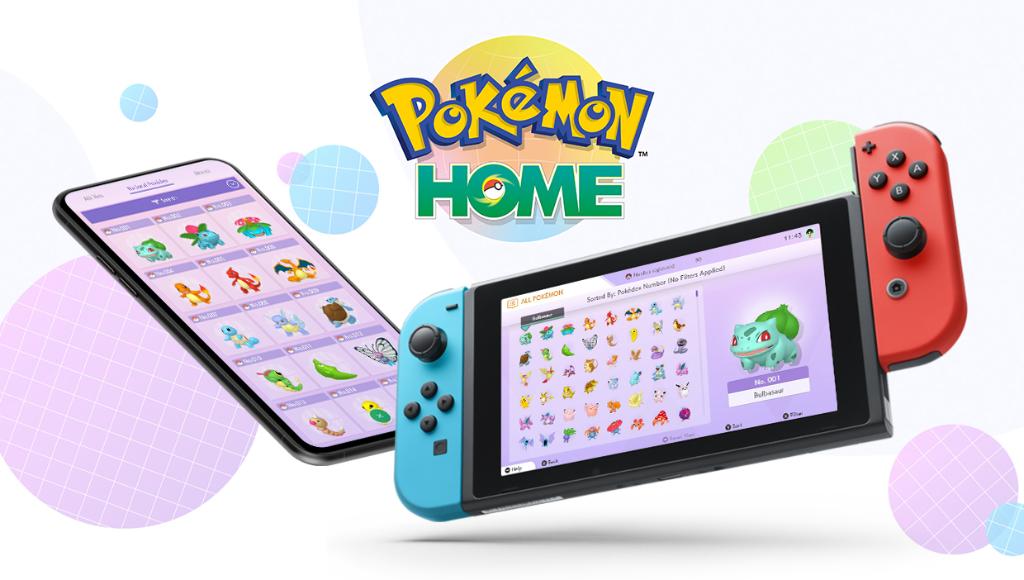 Pokémon HOME update version 1.0.7 and 1.0.8 now live on iOS and Android respectively. This update fixes a login issue with error code 125,1. The single patch note once again lists "bug fixes."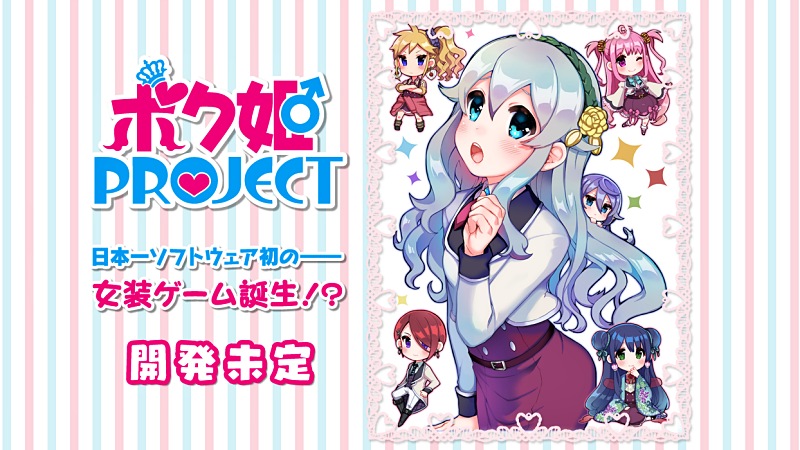 Bokuhime Project has a new trailer from Nippon Ichi Software. The trailer shows off the protagonist and gives a good look at the visuals and systems in the game.
Bokuhime Project arrives on Switch April 23rd in Japan. You can see the new trailer here: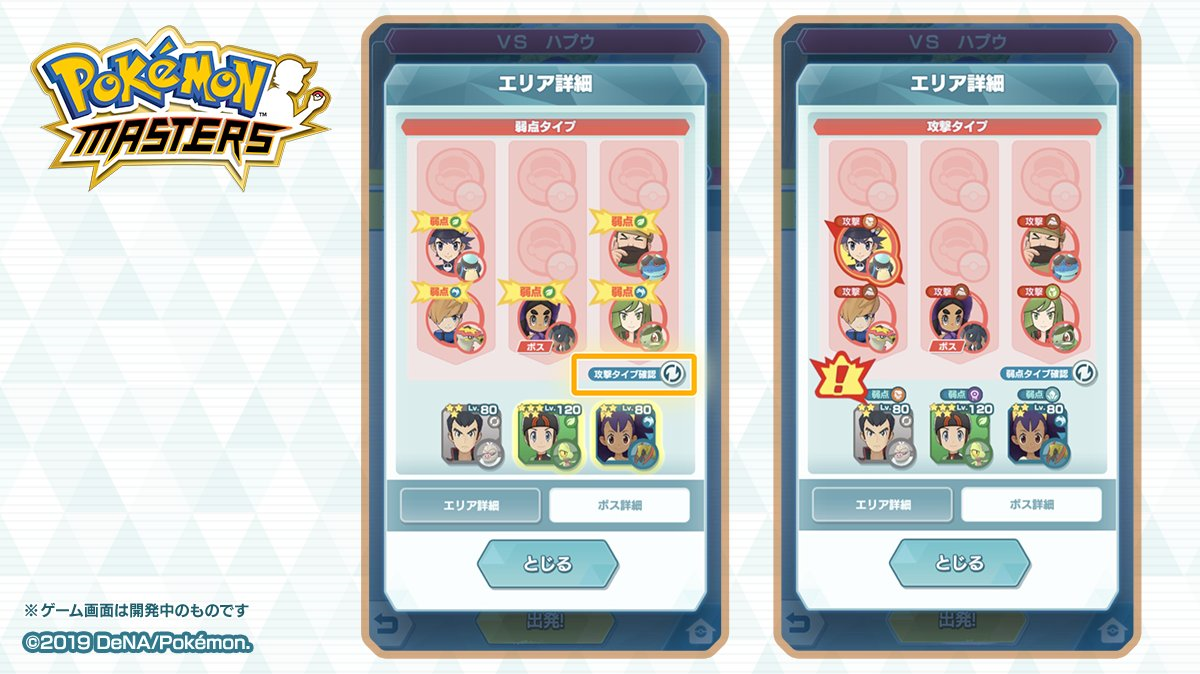 An update has arrived for Pokemon Masters, and with it come a host of changes and a new feature. You can see the the patch notes below:
Update Details
• Added new Lucky Skill feature.
• Sync pair level caps have been adjusted.
• Increased XP awards for select areas.
• Adjusted the number of days interrupted data is saved in the system to a maximum of seven days.
• Completed other minor game improvements and bug fixes.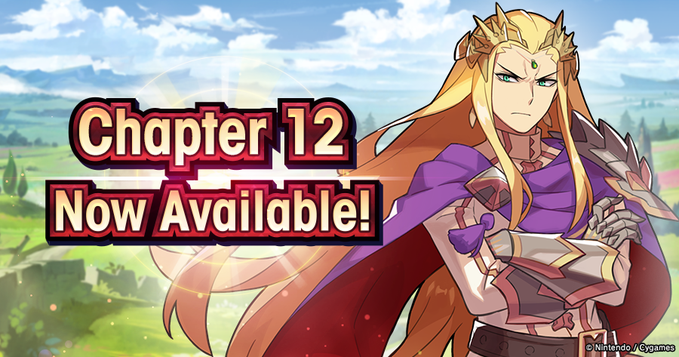 Chapter 12 of the main campaign, Destruction and Domination, was added on Feb. 19, 10 PM PT, and with it comes a main campaign half-stamina event.

The Summon Showcase: Dragon Special kicked off at the same time. Appearance rates for featured 4★ dragons and 5★ dragons like Apollo, Siren, and Shinobi are currently boosted.
The shadow-attuned Ebon Chimera arrived in Void Battles Feb. 19, 10 PM PT. Additionally, limited-time endeavors where you can get various rewards are now live.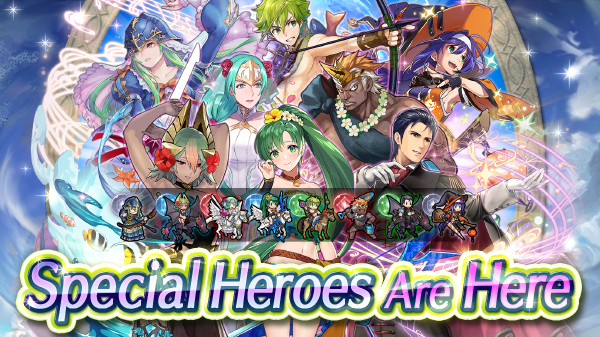 A new special summon event has arrived for players in Fire Emblem Heroes. In this Double Special Heroes summoning event, two Special Heroes of each color are available as part of a 5★ summoning focus and have an initial appearance rate of 6%. (The rate for regular 5★ Heroes will be 0%.) Your first summon in this event won't cost any Orbs.
Mjölnir's Strike: Shield phase is now active. Weather the enemy's onslaught for seven turns to protect the Kingdom of Askr. Achieve a high score and raise your Tier to earn rewards like Divine Codes, Midgard Gems, and Dragonflowers.
We have reached the final day of the 3rd Anniversary summoning event. Day 18 features Heroes from Bound Hero Battle: Corrin & Kana. Your first summon in this event won't cost any Orbs. The duo can also be found in Special Maps for Bound Hero Battle: Corrin & Kana.