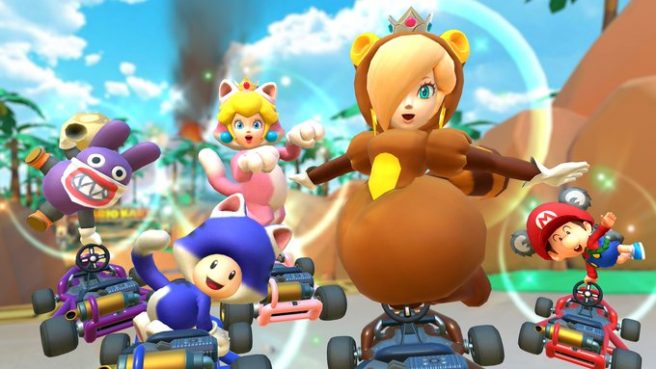 Tanooki Rosalina has just made her debut in Mario Kart Tour. With the introduction of the limited-time Big Ears Pipe, drivers with cute ears can be acquired by players looking to test their luck. Tanooki Rosalina boasts a full costume with an adorable tail and cute round ears — will you be attempting to add her to your team? Let us know how you are enjoying Mario Kart Tour in the comments.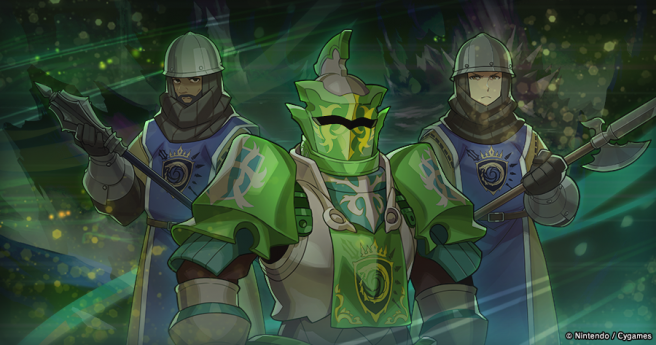 Here are the most recent events and updates for Dragalia Lost:
Wind Legion's Trial is coming to Trials of the Mighty in

Dragalia Lost

on Oct. 12, 11 PM PT. Use a team of flame-attuned sword, blade, or staff adventurers to earn materials for unlocking Wedding Aoi's mana spiral from the daily bonus.

A sixth mana circle, the mana spiral, will be added to 5-Star adventurer Wedding Aoi around Oct. 12, 11 PM PT.

The Dragalia Scratch-A-Thon lasts until Nov. 3, 11 PM PT. Log in for a chance to win items and wyrmite. If you win a Scratch-A-Thon Summon, go to the summon screen for a guaranteed 5-Star!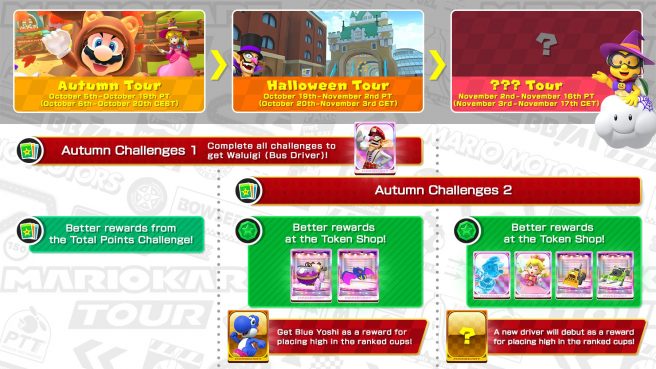 The Autumn Tour is now live, and alongside it the Autumn Celebration. Over the next three Tours, players can complete sets of challenges to earn various rewards. The first two sets are detailed below:
Autumn Challenges 1
Complete all challenges to get Waluigi (Bus Driver)
Autumn Challenges 2
-Total Points Challenge: Better rewards at the Token Shop; Get Blue Yoshi as a reward for placing high in the ranked cups.
Note that a new driver will also debut as a reward for placing high in the ranked cups as well, with details likely to be announced at a later time.