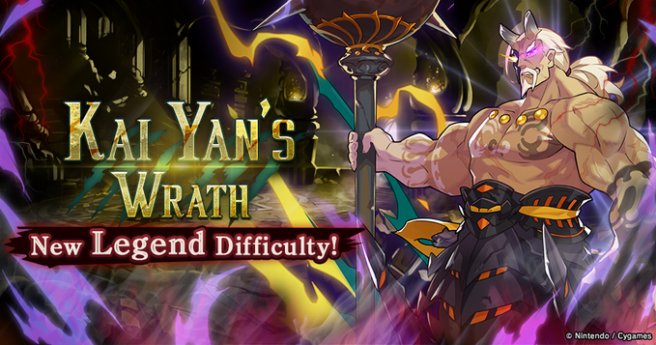 Check out the latest events in Dragalia Lost:
A new difficulty level, Kai Yan's Wrath: Legend, will be added to The Agito Uprising on Jan. 26, 10 PM PT!

This week's Alberian Battle Royale started Jan. 19, 10 PM PT! This event will be held every week from 10 PM PT on Tues. to 9:59 PM PT on Thurs. Enjoy a 16-person battle and collect battle points to exchange for adventurer skins and items!
Have you been enjoying the weekly Alberian Battle Royale? Let us know in the comments below.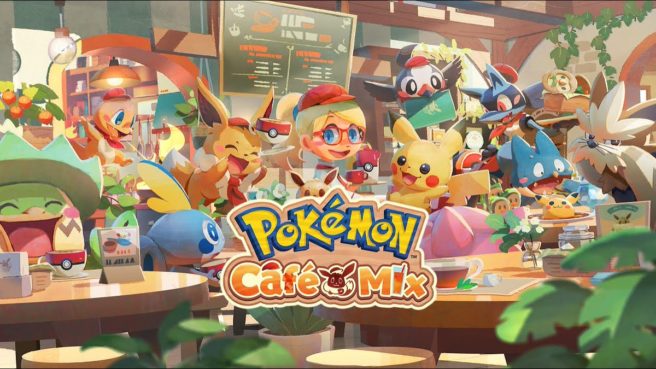 An update is now available for Pokemon Cafe Mix, bringing the version number up to 1.90.0. You can view the single, lonely patch note here:
New orders are now available!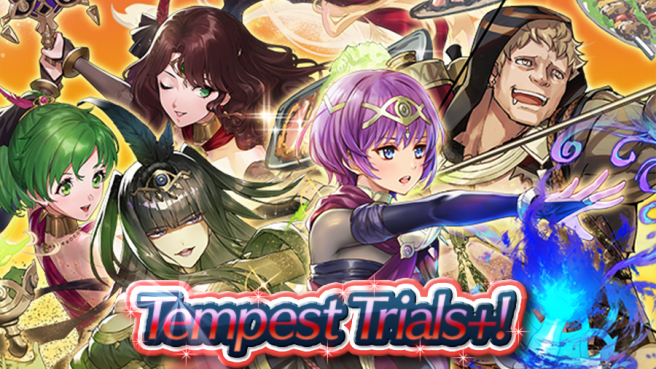 Check out the latest content in Fire Emblem Heroes:
Protect the Kingdom of Askr from Thórr's advancing army in Mjölnir's Strike! This time, the enemy army will be led by Michalis. It's time for the Brace phase! Build structures and place allies on the map!

This week's Coliseum is active Jan. 18, 11 PM PT-Jan. 25, 2:59 PM PT. Take on Resonant Battles to earn rewards like Divine Codes (Part 1), Dragonflowers (A), a Fire Blessing, and Trait Fruit! (Allegiance Battles won't be held this week.)

Bonus titles for the next Resonant Battles season starting Jan. 25, 11 PM PT, are Fire Emblem: Genealogy of the Holy War and Fire Emblem: The Sacred Stones. Use this time to prepare your best team!

Tempest Trials+: Love of Family is here! Here are the big rewards and the score needed to earn them:

Divine Codes (Ephemera 1) × 50: 6,000

Brazen Spd/Def 1 Sacred Seal: 10,000

5-Star Special Hero Kris: Ardent Firebrand: 15,000

Air Orders 1 Sacred Seal: 20,000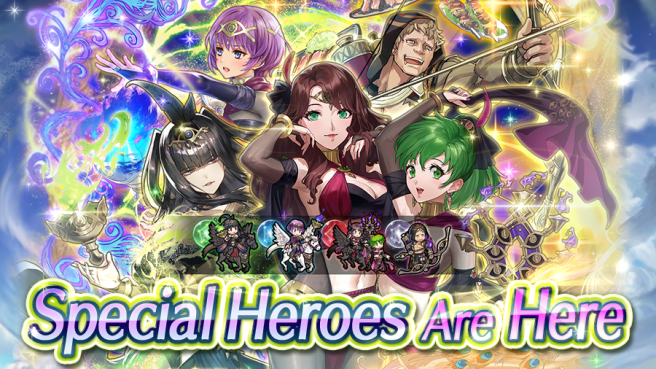 Here is the latest content in Fire Emblem Heroes:

Special Heroes on an infiltration mission in a foreign land are here! These Special Heroes also appear in the Paralogue story Dark Desert Rituals, and there are some limited-time quests too. There's even a Log-In Bonus where you can get up to 13 Orbs!

A Forma Soul item that allows you to add Forma units from the Hall of Forms event to your army is included with 60 Orbs in the Forma Soul Pack, which is now available in the Shop for a limited time! See the in-game notification for more info.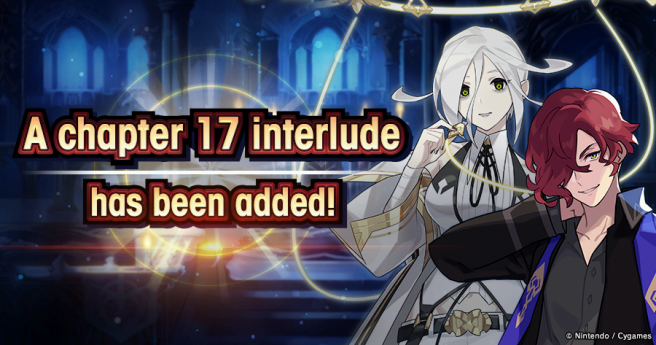 Check out the latest events in Dragalia Lost:
An interlude was added to chapter 17, The City of Grams, on Jan. 17, 10 PM PT! While waiting for Gatov, the party seeks to help out in the slums. The residents are suspicious at first…

The Scars of the Syndicate raid event, where you can fight against a light-attuned boss, returns Jan. 20, 10 PM PT! Increase your friendship with Aldred, an adventurer who appears in the event, to permanently add him to your roster!

A Platinum Showcase started Jan. 17, 10 PM PT! A shadow-attuned 5★ adventurer is guaranteed to appear as the tenth summon in your tenfold summon. See the following notification for details.

The Shadow Focus summon showcase started Jan. 17, 10 PM PT! Only shadow-attuned adventurers and dragons will appear in this summon showcase!