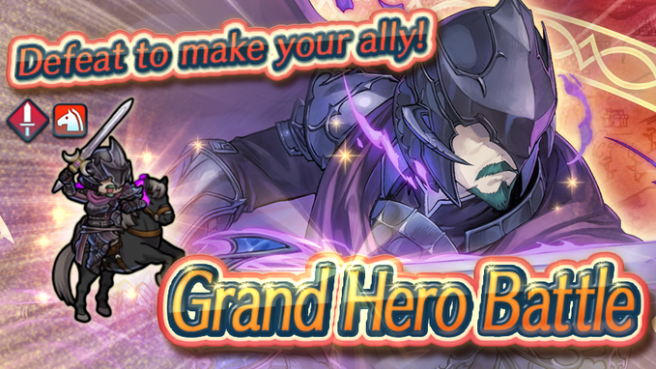 Fire Emblem Heroes has only a couple of updates today. Check out the details here:
From the

Fire Emblem

: Path of Radiance game, a new Grand Hero, Bertram: Dread Cavalier, is waiting in Special Maps. Defeat this Dread Cavalier and one of the Four Riders, the strongest of Daein's generals, to make him your ally!

A new map, Flame God's Chosen, is now available in Tactics Drills: Skill Studies! Check it out in Story Maps to test your skills!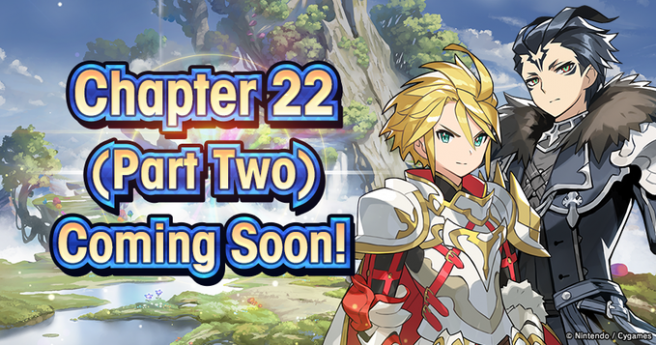 New content will be coming to Dragalia Lost, alongside a new software update. Check out the details here:
Part two of Chapter 22: Twice Sworn will be added to the main campaign on Nov. 21, 10 PM PT. We hope you're looking forward to seeing what's in store for the prince and his friends!

Version 2.14.0 of

Dragalia Lost

will be available for download around Nov. 24, 7 PM PT. You may update right away; otherwise, an automatic update will occur around Nov. 25, 7 PM PT.

We will be performing server maintenance starting on Nov. 24 from approximately 6 PM PT to 12 AM PT. During this time, you will not be able to play

Dragalia Lost

.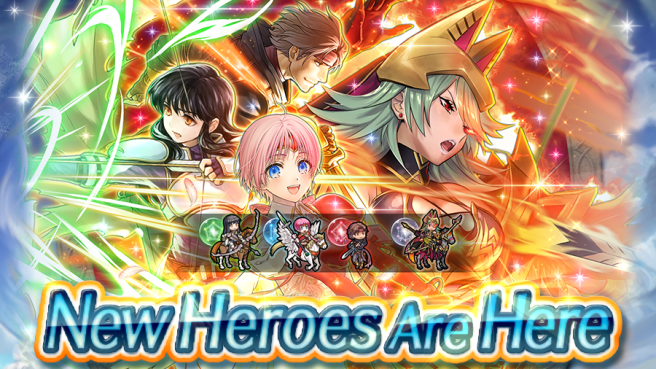 With new units and a couple events to participate in, here are the latest details for Fire Emblem Heroes:
New Heroes from Fire Emblem: Path of Radiance are here with Laegjarn, princess of Múspell, from

FEHeroes

! You can get an Ascendant Floret, an item used to strengthen another Hero, the first time you summon Laegjarn: Flame Ascendant!

Forging Bonds: Embracing Fate is here! For up to seven days during the event, you can earn 2 Orbs the first time you clear a map (once per day). Also, you can receive rewards such as accessories, First Summon Tickets, and Divine Codes (Ephemera 11)!

A Forma Soul item that allows you to add Forma units from the Hall of Forms event to your army is included with 60 Orbs in the Forma Soul Pack, which is now available in the Shop for a limited time! See the in-game notification for more info.

In New Heroes summoning events, after 40 summons, you can choose one 5-Star focus Hero to summon for free, and get a Celestial Stone. There are also new story maps in Book V, Chapter 13: Specter of Niðavellir, limited-time quests, and a Log-In Bonus offering 13 Orbs.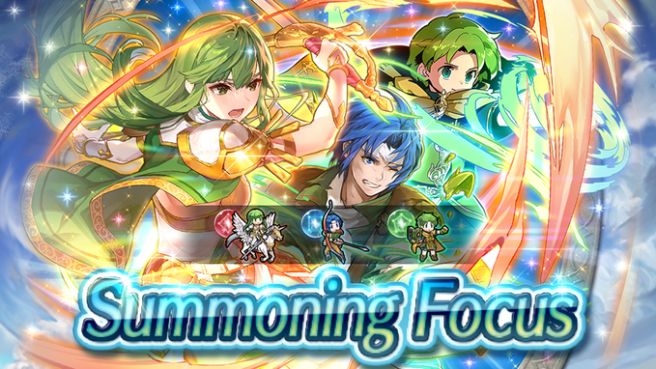 Here are today's updates for content in Fire Emblem Heroes:
Heroes with Rally skills are featured as part of a 5-Star summoning focus! Heroes with Rally skills grant bonuses to certain stats to a target ally for one turn. Your first summon in this event won't cost any Orbs!

Sharena added more Hero intros to Meet Some of the Heroes! Laegjarn: Flame Ascendant, Volke: Man of Mysteries, Marcia: Petulant Knight, Astrid: Resolute Damsel, Tanith: Bright Blade, and Bertram: Dread Cavalier have been added.

In this week's Coliseum, take on Resonant and Allegiance Battles to earn rewards including Divine Codes (Part 2), Hero Feathers, and Trait Fruit!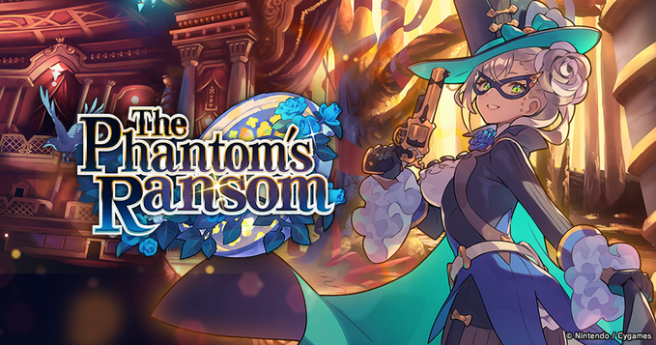 A new rotation of content has arrived in Dragalia Lost, including a facility event revival and the ongoing Platinum Showcase. Check out the full details below for all of today's happenings in Dragalia Lost:
A facility event revival, The Phantom's Ransom, started on Nov. 15, 10 PM PT. The event-exclusive opera house facility boosts the stats of bow- and manacaster-wielding adventurers. Build it in your Castle Grounds!

A Time Attack Challenges event arrives in

Dragalia Lost

on Nov. 18, 10 PM PT. Only water-attuned adventurers may participate. Beginner, Standard, Expert, and Master difficulties can only be challenged solo, while you can take on Ranked solo or in co-op!

A Platinum Showcase started Nov. 15, 10 PM PT! A water-attuned 5-Star adventurer is guaranteed to appear as the tenth summon in your tenfold summon.

A Water Focus summon showcase started Nov. 15, 10 PM PT. Only water-attuned adventurers and dragons appear in this summon showcase! See the following notification for details.

Harle's Trial becomes available in Trials of the Mighty in

Dragalia Lost

on Nov. 16, 10 PM PT. Use a team of flame-attuned axe, bow, or staff adventurers to earn materials for unlocking Gala Leif's mana spiral from the daily bonus.