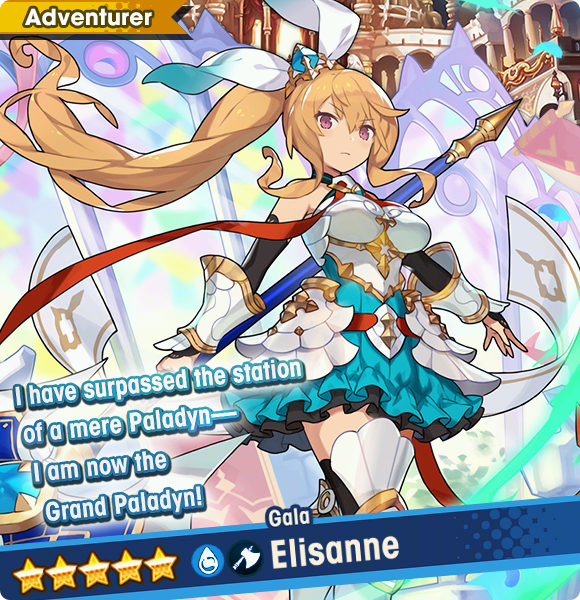 With the conclusion of this evening's maintenance, the Gala Dragalia event has arrived. This brings limited-time adventurer Gala Elisanne to the fray, as well as a free daily tenfold summon for all players who login. Tomorrow brings the arrival of the Mega Man crossover event, so there's a lot to catch up on in Dragalia Lost. Check out the tweet below for a peek at Gala Elisanne.
Gala Dragalia is now live in #DragaliaLost! Gala Dragalia started at 11:00 PM PT on 11/27, featuring the limited-time adventurer Gala Elisanne!https://t.co/zNvlLDf3qb pic.twitter.com/GQFp5OtrZA

— Dragalia Lost (@DragaliaLostApp) November 28, 2019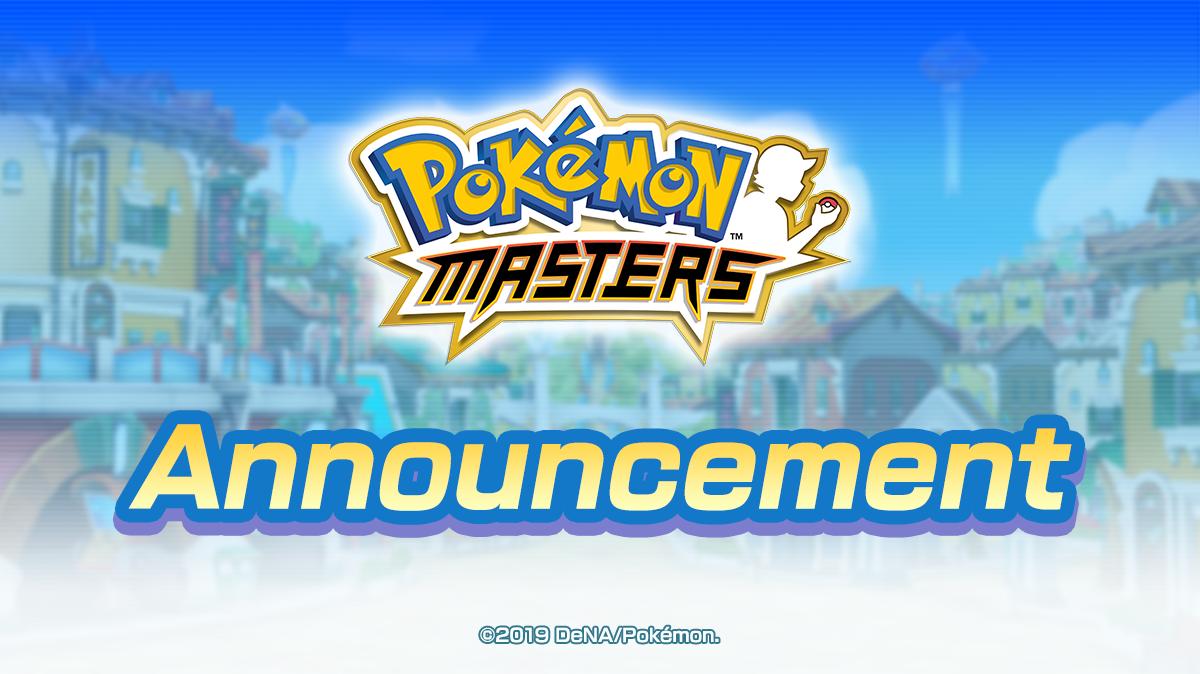 The Sync Scout for Grimsley & Liepard is now available with the pair as a featured 5★. The pair will have a sync move called Card Shark Night Slash, and the animation can be seen after the break, along with a trailer for Giovanni's upcoming event.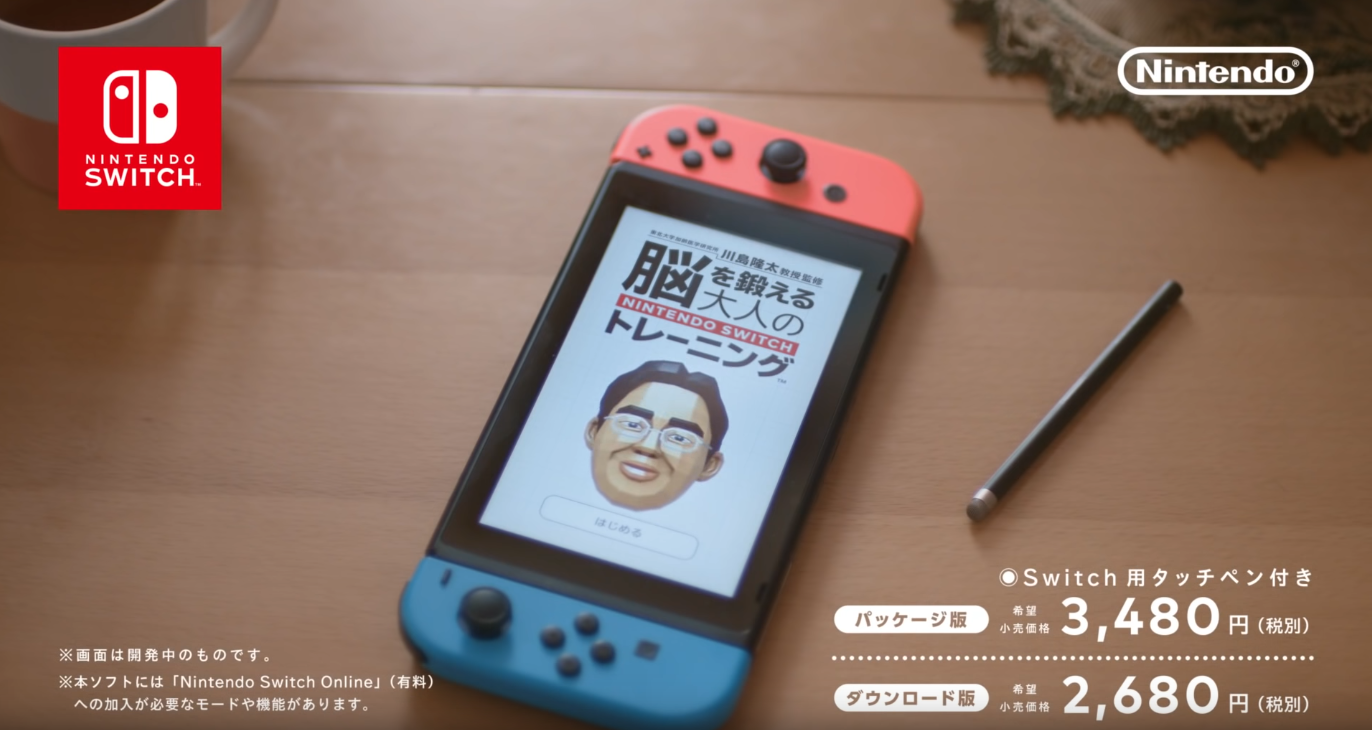 Priced at ¥2,948, you can now preload Dr. Kawashima's Brain Training for Nintendo Switch on the Japanese eShop. The game will take up only 286MB of storage, and notably includes language support for Japanese, English, Spanish, French, German, Italian, and Dutch. 1-2 Players will be able to use the Joy-Con controllers in innovative ways. You can check out a game trailer below:
Dr. Kawashima's Brain Training for Nintendo Switch will be heading West in 2020, confirmed at least so far for a European release.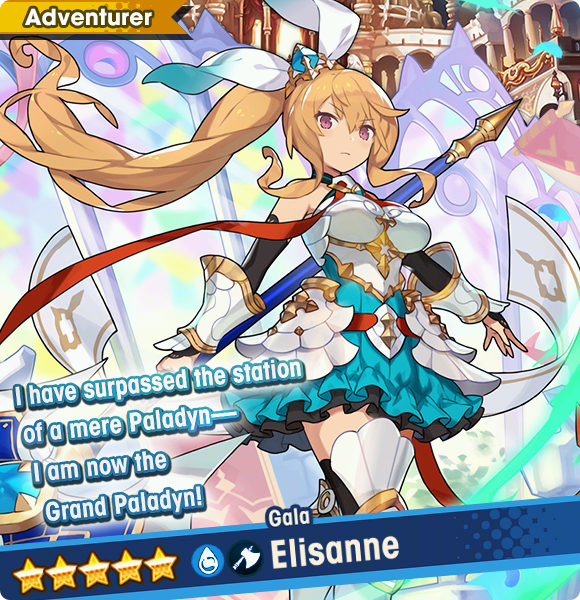 Starting at 10PM (PT) on 11/27, a Gala Dragalia event will be arriving featuring Gala Elisanne. Additionally, there will be a daily free tenfold summon event, which will allow you to perform a tenfold summon on the applicable summon showcases for free once per day starting at the same time. You can take a look at the promotional video for Gala Elisanne below:
Gala Dragalia featuring Gala Elisanne will start at 10:00 PM PT on 11/27! #DragaliaLosthttps://t.co/82BghFl2vC pic.twitter.com/OqBSxQ9qQY

— Dragalia Lost (@DragaliaLostApp) November 27, 2019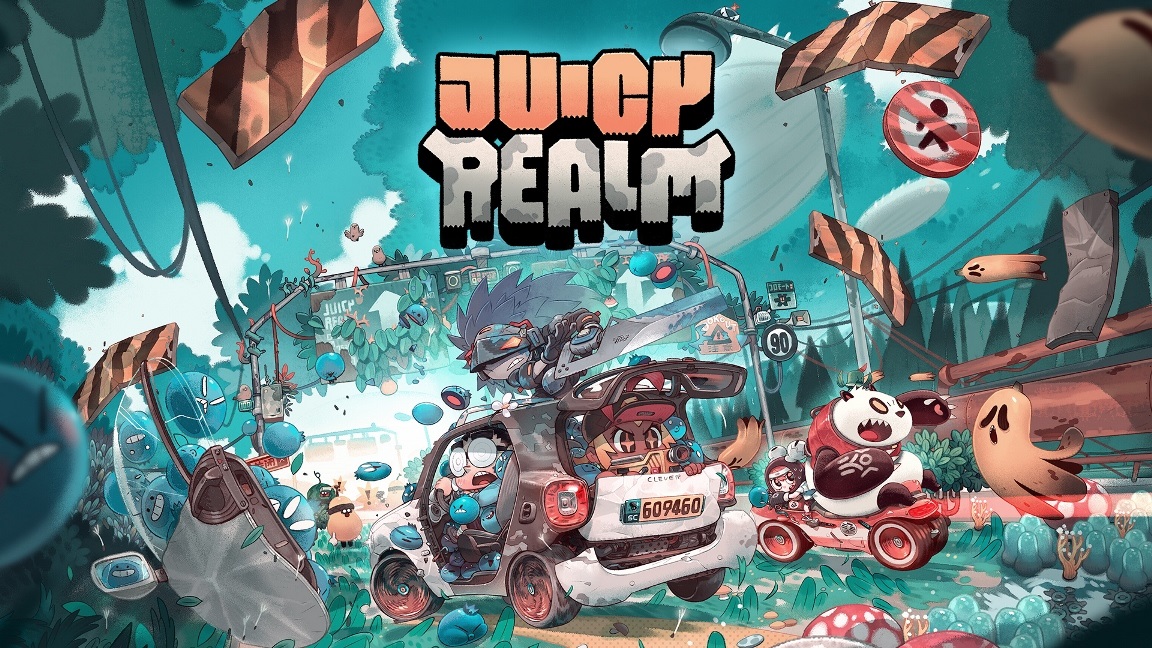 This week's Famitsu review scores are as follows: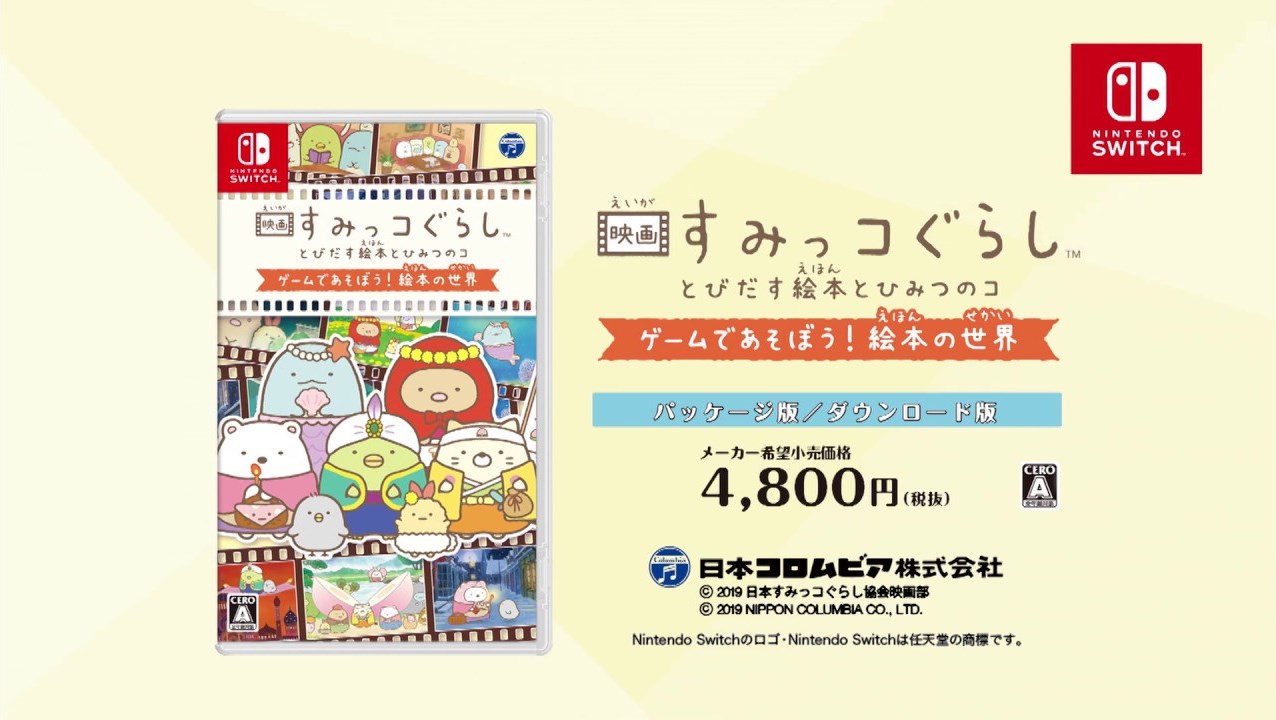 Sumikko Gurashi: Jump Out Picture Book And Secret Ko – Play in a Game! Picture Book World is already released in Japan, but a new commercial has arrived. With its cute, colorful characters, you can see what the title is all about below: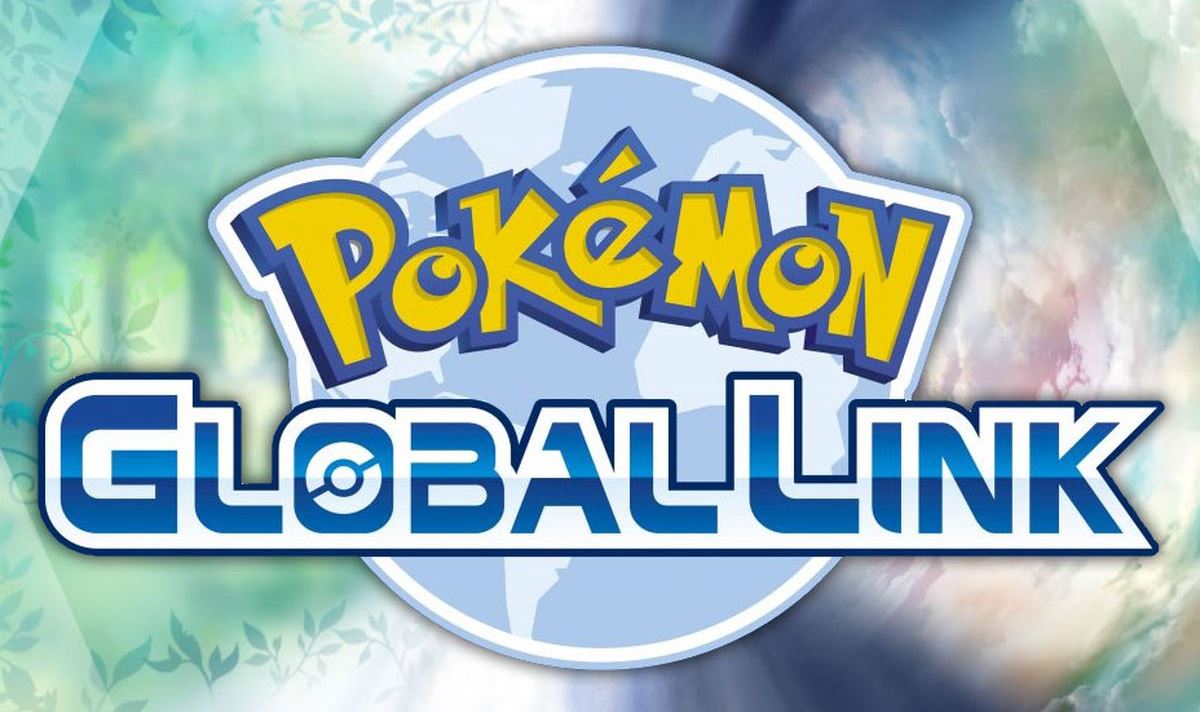 Players of the current 3DS titles (Pokemon Sun/Ultra Sun, Pokemon Moon/Ultra Moon,) can log in to Pokemon Global Link between now and February 24, 2020 to receive a special gift of Fennel's Munna from Black & White. The Pokemon will be in a Dream Ball with its Hidden Ability, along with the moves Hypnosis, Dream Eater, Rest and Sleep Talk. Players can get their present here.
Players will need to be able to login with their PGL account information. With over 9 years of service, how do you feel about saying goodbye to the Pokemon Global Link?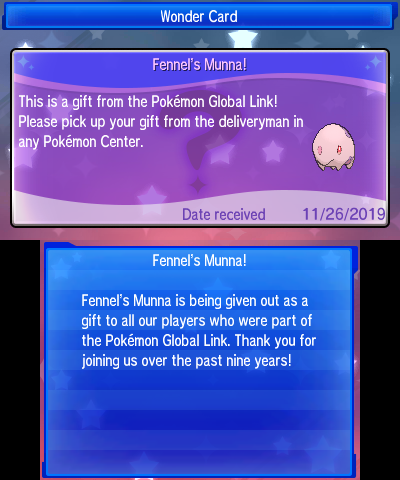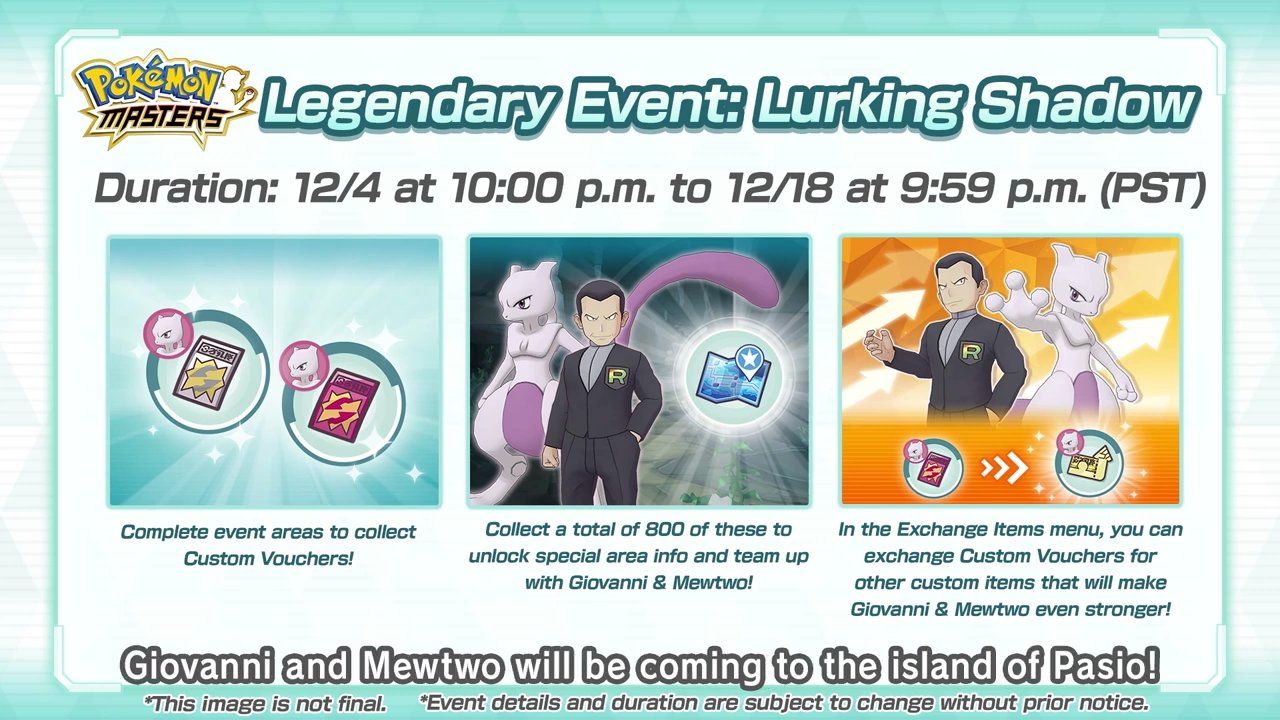 A big event was revealed today for Pokemon Masters: the Sync Pair of Giovanni and Mewtwo. Players will be able to earn the Sync Pair by collecting 800 vouchers through the game's event. Here are the details for this and other upcoming Sync Pairs:
The Legendary Event: Lurking Shadow begins 12/4 at 10PM to 12/18 at 9:59PM (PST)
Players can complete different event areas to collect the "Custom Voucher" item, and when they redeeom 800 of these items, they'll unlock special area info where they can team up with Giovanni and Mewtwo.
Other items will be available to redeem your custom vouchers for, including items to power up this notorious sync pair.
Two new seasonal exclusive scouts will also be available: Rosa & Delibird, as well as Siebold & Octillery.
These new sync pairs will be dressed in special holiday attire and will be available from 12/11 at 10PM to 12/31 at 9:59PM (PST)
Check out the upcoming sync pairs below: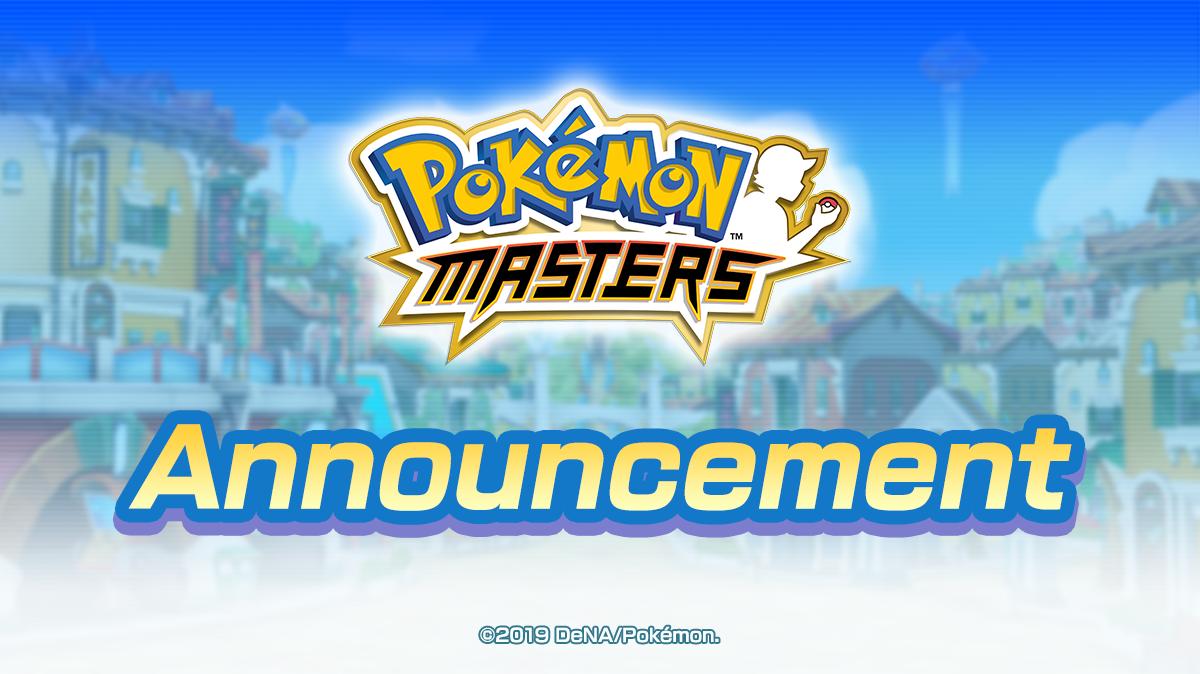 The Pokemon Masters team has released a new video highlighting some of the upcoming content for the game. Players can view the video to find out about upcoming events, new sync pairs, and improvements to the game's scheduling. Be sure to watch, as the legendary sync pair featuring Giovanni and Mewtwo are explained. You can view the video here: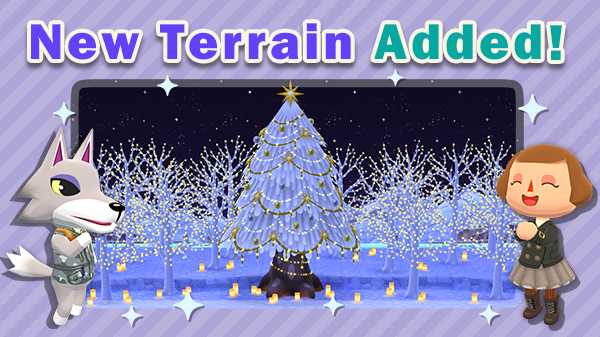 Animal Crossing Pocket Camp has added a new Winter terrain, "Glistening Lights," for players to use at their camps. Featuring snowy ground with white trees and pretty lights, this terrain is perfect for winter decorating. Players who have reached level 13 or higher can check the Arrange menu for the terrain icon to change their camp around.