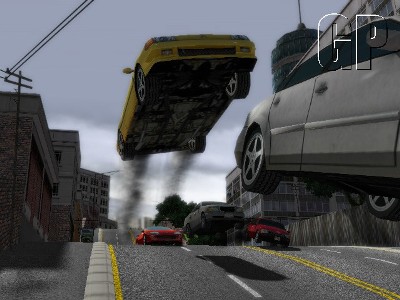 With the price of petrol going through the roof this could mean the nail in the coffin for Boy Racers, Speed Maniacs, Street Racing and Joy Riders. So how are you going to get your thrill of driving through city centres in illegal street races, where you need ram your foot on the accelerator and bugger the consequences?

Well now you can experience that excitement in your own home thanks to… Data Design Interactive – a successful video games publisher and games developer, who today announced a new title to be added to their Nintendo Wii label, Popcorn Arcade, Urban Extreme: Street Rage.


Alone in the Dark – 7
Battlefield: Bad Company – 7
Ninja Gaiden – 8
Bourne Conspiracy – 4
Age of Conan: Hyborian Adventures – 7
Incredible Hulk – 4
Ferrari Challenge 7
Final Fantasy Crystal Chronicles: My Life as a King – 7
Buzz Quiz TV – 7
SBK08 Superbike World Championship – 5
Beijing 2008 – 5
Don King Presents Prizefighter – 4
TV Show King – 5


SANTA MONICA, Calif., Jun 26, 2008 – Activision, Inc. (Nasdaq: ATVI) announced today the Fall 2008 release of Dancing with the StarsTM: Get Your Dance On!, the sequel to last year's rhythm-packed Dancing with the StarsTM videogame. They have once again teamed up with Disney-ABC Television Group's ABC Entertainment and BBC Worldwide America to create this all new game for WiiTM and Nintendo DSTM. Players will engage in the battle of the ballroom with more stars, more dances, more intense competition – and more fun!

"'Dancing with the Stars' is an ongoing cultural phenomenon that appeals to people of all ages. It is mainstream entertainment at its best," said Dave Oxford, Activision Publishing. "We feel the game is the perfect opportunity to evolve the idea of 'active family fun'."

Dancing with the StarsTM: Get Your Dance On! features all-new stars such as Mel B, Apolo Anton Ohno, Joey Fatone and Jennie Garth. Players will be able to cha-cha with new professional dancers including Derek Hough, and his sister, two-time "Dancing with the Stars" champion, Julianne Hough.

The WiiTM version improves on the original with refined WiiTM Remote and Nunchuck controls to enact their favorite dances. Other additions include all-new special "flair" moves that will wow the judges. Dancing with the StarsTM: Get Your Dance On! for Nintendo DSTM brings a fresh take on the rhythm game genre, complete with the ability to change outfits and swap partners at the player's whim.

For more information visit www.activision.com.
Source: GamesPress


Update: Christian Svensson had this to say about Mega Man 9: "I will also say, NP only has part of the story. More to be learned later."
(Click to enlarge images)
Nintendo Power promised some surprises in their last issue, and the magazine certainly has delivered. The Tales of Symphonia and Castlevania DS "announcements" may have been flukes, but in their latest issue, Nintendo Power divulged that Mega Man 9 will be releasing on WiiWare. The style will be oldschool – 8-bit graphics will be sure to please oldschool gamers. It may also be worth noting that Inticreates Games will be working on the title.
List of Robot Masters:
Magma Man
Galaxy Man
Jewel Man
Concrete Man
Hornet Man
Plug Man
Tornado Man
Splash Woman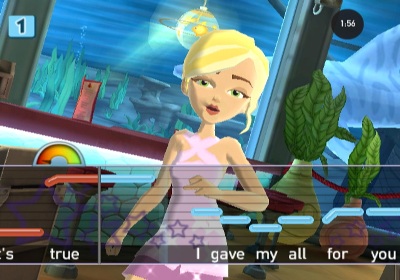 Guildford, UK June 26, 2008 – For any girl who has ever dreamed of being a star, the Casual Entertainment Label of Electronic Arts Inc. (NASDAQ:ERTS) brings future stars one step closer today with the announcement of Boogie™ SuperStar. Combining the hottest music hits from around the world with the coolest dance moves and total character customisation, Boogie SuperStar provides girls the ultimate gaming experience: to sing and dance their way to superstardom! Exclusively for the Wii™, Boogie SuperStar will be available in North America and Europe October 2008, and in Asia in the following months.

Boogie SuperStar features more than 40 songs made famous by popular artists such as Rihanna, Fergie, Katy Perry, Maroon 5, Leona Lewis, Alicia Keys, Good Charlotte, Britney Spears, Kanye West, and more. Another 30 songs will be available on International versions of the game, allowing players to perform songs from local artists including Melissa M (France), Monrose (Germany), Finley (Italy) and Fito y Fitipaldis (Spain). The star power behind Boogie SuperStar doesn't stop there. EA will soon reveal the game's featured artist—a chart-topping, global music sensation who will help promote Boogie SuperStar.

"Boogie SuperStar promotes self-expression, creativity and empowerment for girls worldwide," said Robert Nashak, VP of Casual Studios, EA Casual Entertainment. "We have created a game where girls don't just observe someone else's rise to fame, they experience it themselves, singing and dancing their way through a world most girls only dream about."


"Our European publisher, RTL Playtainment, is planning to release both the Wii and PC versions as retail titles. We're going to add some extra content to the European version that won't be available in North America or Japan." – Ron Carmel, 2D Boy
I have to admit, I'm surprised by this move. Still, it'll be interesting to see which additional content the Europeans will have in their version and for what price.


1. [PSP] Super Robot Wars A PORTABLE (Bandai Namco) – 102,000
2. [PS3] Metal Gear Solid 4: Guns of the Patriots (Konami) – 68,000 / 533,000
3. [WII] Super Mario Stadium Family Baseball (Nintendo) – 58,000
4. [PS2] Harulanaru Toki no Naka de 4 (Koei) – 55,000
5. [WII] Mario Kart Wii (Nintendo) – 33,000 / 1,477,000
6. [WII] Wii Fit (Nintendo) – 32,000 / 2,258,000
7. [PSP] Monster Hunter Portable 2nd G (Capcom) – 21,000 / 2,224,000
8. [PSP] Jikkyou Powerful Pro Baseball 3 (Konami) – 19,000 / 206,000
9. [NDS] Beautiful Letter Training (Nintendo) – 18,000 / 302,000
10. [NDS] Let's Make a Pro Baseball Team! (Sega) – 11,000 / 96,000





North America saw the release of the Wii about a year and a half ago and many have enjoyed the system throughouly. Unfortunately, the same cannot be said about Taiwan. The Wii has yet to release in the territory; however, a final date has been set for its release: July 12th. As is the case with the purchase of a Wii in North America, Wii Sports will be bundled in with the console in Taiwan as well.