The latest EGM review scores are as follows:
Retail
We Love Golf! (Wii) – B
Final Fantasy Fables: Chocobo's Dungeon (Wii) – B+
Battlefield Bad Company (PS3, Xbox360) – B
Civilization Revolution (PS3, Xbox 360) – B+, A-, A-
Top Spin 3 (Multi) – C+
SingStar (PS3) – B+
Haze (PS3) – D+
Metal Gear Solid 4 (PS3) – A-, A-, A
Supreme Commander (Xbox 360) – C
Spectral Force 3 (Xbox 360) – B-
Don King Presents PrizeFighter (Xbox 360) – D+
Ninja Gaiden II (Xbox 360) – B-, B, B+
Final Fantasy IV (DS) – B
Hot Shots Golf: Open Tee 2 (PSP) – B-
Download
Penny Arcade Adventures Episode 1 (XBLA) – B
Lost Winds (WiiWare) – B
Roogoo (XBLA) – A-
Echochrome (PSN) – B


REDMOND, Wash.–(BUSINESS WIRE)– Determined to help lift the spirits of seriously ill children and their families, Nintendo of America Inc. and Starlight Starbright Children's Foundation have committed to placing hundreds of popular Fun Centers, now featuring Wii™ game systems, in hospitals across the United States and Canada this year. Nintendo of America is manufacturing 1,250 new Fun Centers in their first run, and Starlight expects to have about 500 of them placed in hospitals by the end of the year. In a continuation of the organizations' 16-year partnership, the portable Fun Centers with the new Wii technology will be enjoyed by thousands of hospitalized kids.

The new Fun Centers feature a Sharp AQUOS™ flat-screen television, a DVD player, a Wii system and a selection of family-friendly Wii games like Super Mario Galaxy™, Wii Sports™ and Mario Party® 8. The Fun Centers were created specifically to offer children an entertaining respite during difficult hospital stays.

To help mark the introduction of the new Fun Centers, two units, donated by Nintendo, will be presented to Childrens Hospital Los Angeles at a special Super Mario Galaxy-themed launch event on June 25. Child star Allen Alvarado, of Discovery Kids' Flight 29 Down, and video game icon Mario™ will be in attendance. Allen has had personal experience with Fun Centers, which kept him company and aided in his recovery when he was hospitalized for several weeks at Childrens Hospital after an automobile accident last fall.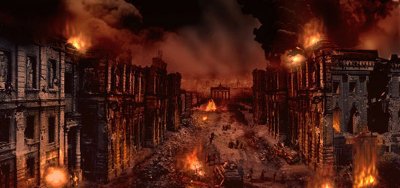 Call of Duty: World at War is turning out to be looking like a great gaming experience on the Wii. Mostly everything gamers want from the 360 and PS3 versions will be appearing in the Wii version with what seems to be impressive graphics and gameplay. Also online play has been confirmed again by Mark Lamia of Treyarch. If the controls are equal to that of Medal of Honor: Heroes 2 on Wii, there's a very good chance that World at War will be one of the Wii's best first-person shooters.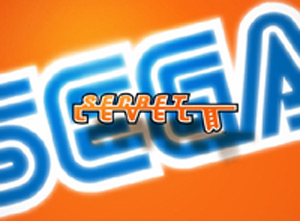 Instead of saving their information for the press at E3, most companies have gone a different root and have decided over the past few years to hold private events to show off their newest products. Sega has joined in on the fun and has three different (private) events scheduled for this July:
– Tokyo: July 3rd, 4th
– Osaka: July 8th
– Fukuoka: July 10th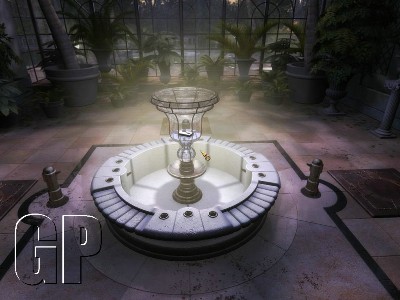 June 24th, 2008. Toronto, Canada: DreamCatcher Games and JoWooD Productions, leading worldwide publishers and distributors of interactive entertainment software, are pleased to announce Safecracker, the unique puzzle-solving adventure originally developed for Windows® and Puzzle Game of the Year, will be available for Wii™ this fall.

As an expert safecracker, you are hired by the wealthy family of a recently deceased billionaire to search for the last will and testament of their late relative, Duncan W. Adams. An avid safe collector and an "eccentric" to say the least, Adams has hidden the deed to his riches in one of the 35 safes scattered in his extravagant mansion.

Players will need to use expert puzzle-solving skills to crack all 35 safes, which become increasingly difficult, to reach the final master safe and locate the hidden will.

"Adventure gamers will be thrilled with the transition of Safecracker to Wii," said Byron Gaum, Global Product Marketing Manager at The Adventure Company. "With its non-violent, family-oriented gameplay, the whole family can work together to solve challenging puzzles, all while enjoying the scenery of 40 lavish rooms in a luxurious mansion."

Created by award-winning developer Kheops Studios, Safecracker for Wii is the ultimate challenge for puzzle enthusiasts and wanna-be safecrackers everywhere!

Genre: Puzzle
System: Wii
Release: Fall 2008
Source: GamesPress


Update: Sega has confirmed that Sonic Unleashed for the DS and Beijing Olypmics for Wii is a mistake. Sonic Unleashed will not be releasing for the Nintendo DS and Beijing Olympics will not be releasing for the Wii.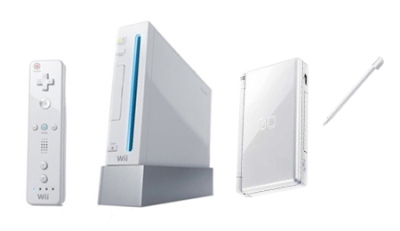 There's a few eye-catching details about this list. First, there's a Sonic Chronicles listing for the DS in late 2008 and Wario Land has been dated for September 26th.
Wii Software 2008
Super Smash Bros. Brawl (Nintendo) 27th June 2008
Bejing 2008 (SEGA) 27th June 2008
Big Beach Sports (THQ) 27th June 2008
Wacky Races – Crash and Dash (Eidos) 27th June 2008
Guitar Hero Aerosmith Bundle Pack on Wii (Activision) 27th June 2008
Kung Fu Panda (Activision) 27th June 2008
Radio Helicopter (505 Games) 27th June 2008
Okami (Capcom) June 2008
We Love Golf! (Capcom) June 2008
Hannah Montana: Spotlight World Tour (Disney Interactive Studios) June-Sep 2008
Pool Party (SouthPeak Games) 4th July 2008
Wall E. (THQ) 4th July 2008
Cocoto Kart Racer (Neko Entertainment) 11th July 2008
Baroque (Rising Star Games) 18th July 2008
Margots Word Brain (ZOO) 18th July 2008
Yamaha Supercross (ZOO) 18th July 2008
CID The Dummy (Oxygen Games) 25th July 2008
Super Swing Golf (Rising Star Games) 25th July 2008
Table Football (505 Games) 31st July 2008
Pimp My Ride (Activision) July 2008
The Incredible Hulk (SEGA) July 2008
Jeep Thrills (ZOO) 8th August 2008
Legend of Sayuki (505 Games) 8th August 2008
BROTHERS IN ARMS : EARN IN BLOOD (Ubisoft) 14th August 2008
BROTHERS IN ARMS: ROAD TO HILL 30 (Ubisoft) 14th August 2008
Calvin Tuckers Redneck Jamboree (ZOO) 22nd August 2008
Clever Kids: Farmyard Fun (Ghostlight) 22nd August 2008
Clever Kids: Pirates (Ghostlight) 22nd August 2008
Tiger Woods PGA Tour 09 (EA) 26th August 2008
Runaway The Dream of the Turtle (Focus Home Interactive) 28th August 2008
Soul Calibur Legends (Namco Bandai/Ubisoft) 28th August 2008
The Mummy: Tomb of the Dragon Emperor (Vivendi Games) 29th August 2008
Brave: A Warrior's Tale (SouthPeak Games) August 2008
Carnival Games: Mini Golf (2K Play) August 2008
Manhunt 2 (Rockstar Games) August 2008
Space Chimps (Brash Entertainment) August-October 2008
Chess Crusade (ZOO) 5th September 2008
TNA impact (Midway Games) 5th September 2008
Pipe Manja (Empire Interactive/ Kochmedia) 14th September 2008
Bratz: Girls Really Rock ! (THQ) 19th September 2008
Order Up (ZOO) 19th September 2008
Sim City Creator (EA) 19th September 2008
Star Wars: The Force Unleashed (LucasArts/Activision) 19th September 2008
Counter Force (505 Games) 26th September 2008
De Blob (THQ) 26th September 2008
Wario Land: The Shake Dimension (Nintendo) 26th September 2008
Family Trainer (Namco Bandai) September 2008 (EU)
Sambe De Amigo (SEGA) September 2008
Wild Earth: African Safari (Majesco/Codemaster) September 2008
All Star Cheer (THQ) Q3 2008
Rockband (EA) Q3 2008
Jeep Let's Off Road (ZOO) Q3 2008
World of Goo (RTL Playtainment) Q3 2008
WWE Smackdown vs. Raw 2009 (THQ) Q3 2008
Skate It (EA) 2008
Top Spin Tennis (2K Sports) 2008
Sonic Unleashed (SEGA) Late 2008


1) LEGO Indiana Jones – LucasArts
2) Metal Gear Solid 4 – Konami
3) Alone In The Dark – Atari
4) GTA IV – Rockstar
5) Wii Play – Nintendo
6) Mario & Sonic At The Olympic Games
7) Brain Training – Nintendo
8 ) Race Driver: GRID – Codemasters
9) Guitar Hero III: Legends Of Rock – Activision
10) Crisis Core – Square Enix


Demos
WALL•E DS Demo (Expires 6/29)
The Incredible Hulk (Expires 6/29)
Kung Fu Panda DS Demo (Expires 6/29)
Contra 4 (Expires 6/29)
Cake Mania 2 (Expires 6/29)
CrossworDS Demo – Anagram

Videos
Get Wii Fit with Alyson
Gyrostarr Info Video
Guitar Hero: Aerosmith Orpheum Video
Rock Band TV Spot
NCAA Football 09 All Play Info Video
Tamagotchi Connection: Corner Shop 3 Info Video
My Fashion Studio TV Spot
Digest Video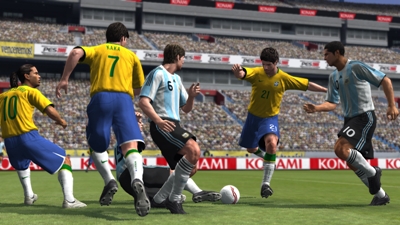 (Screenshot from PC, PS3, 360 version)
A press release regarding Pro Evolution Soccer 2009 has been sent out…However, this applies to the PC, 360, and PS3 – there's no mention of a Wii version anywhere. Pro Evolution Soccer 2008 was released last year and was met with critical success. When considering this, you'd think Konami would have a Wii version in store.
Source: GamesPress