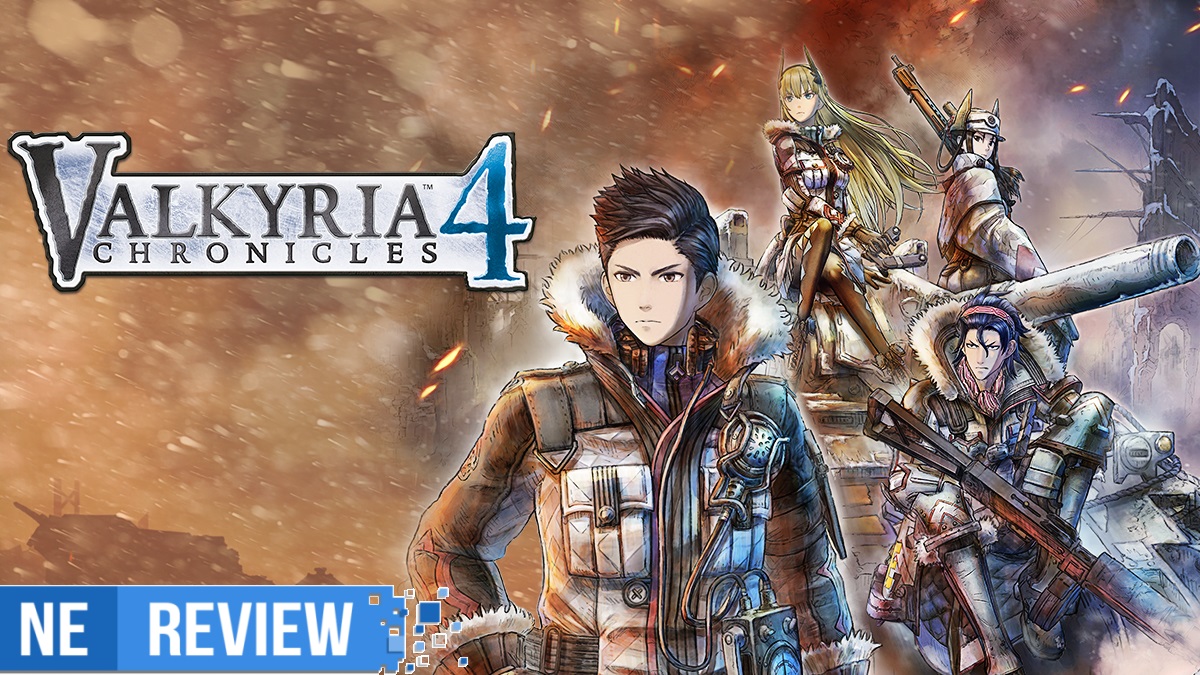 System: Switch
Release date: September 25, 2018
Developer: SEGA
Publisher: SEGA
---
Valkyria Chronicles 4 is a the long-awaited return to the franchise's roots. After ten years, some strange PSP sequels and odd unwanted offshoots like Valkyria Revolution, this is the first full-on watercolor outing since 2008. If you played Valkyria Chronicles, then you already have a good idea of what to expect here – and from that standpoint this is exactly what could be expected out of a (good) sequel.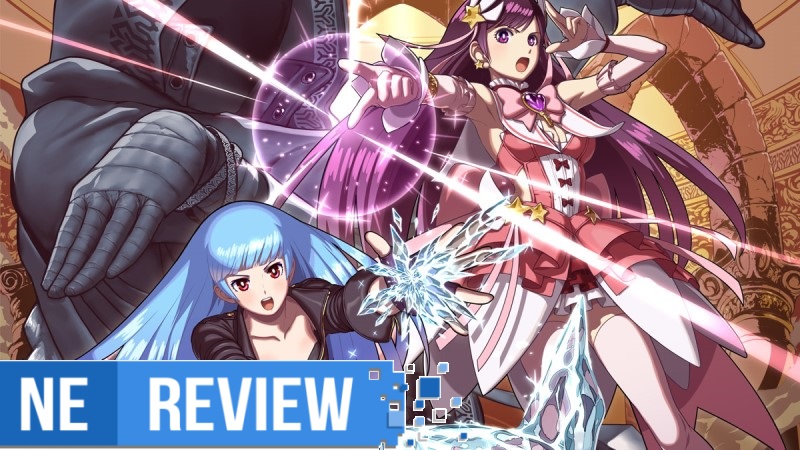 System: Switch
Release date: September 7, 2018
Developer: SNK
Publisher: NIS America
---
SNK Heroines: Tag Team Frenzy takes the powerful female stars of the King of Fighters franchise and gives them a game all to themselves, bringing together an illustrious cast of fan favorites while retaining smooth and flashy gameplay. Although familiar in its presentation and charismatic roster of fighters, the game is a little different from its mainline King of Fighters counterparts by making it extremely accessible to newcomers or casual players of the genre, while also being a fun pick-me-up for seasoned players. Accessibility comes with sacrifice, however, making just about every character's move-set slim and uneventful, with most of the roster feeling similar in their fighting styles.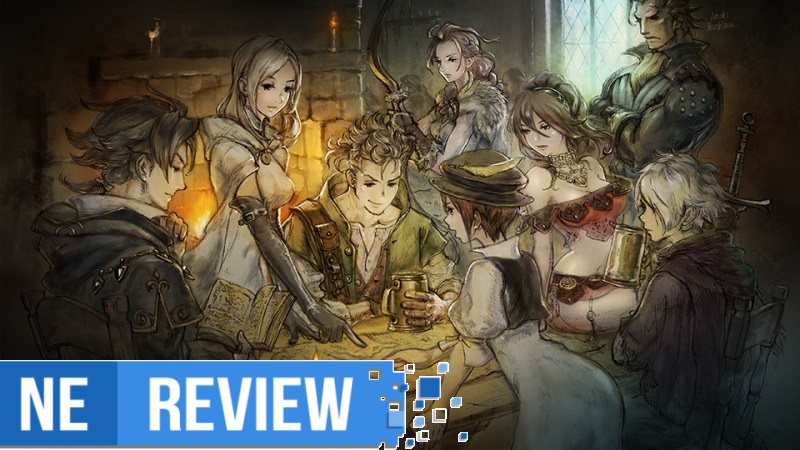 System: Switch
Release date: July 13, 2018
Developer: Square Enix / Acquire
Publisher: Nintendo
---
When Octopath Traveler was first pitched at Nintendo's January 2017 Switch unveiling event, Square Enix's brief trailer talked up a classic-style JRPG something akin to The Canterbury Tales. Its focus on the stories of eight travelers with its key art of each character exchanging tales in a pub evoked the timeless format of Chaucer's narrative poem. For a less distant comparison to this style of fantasy RPG, Octopath Traveler pitched something closer to tabletop role playing games. *You* choose your path. In a very loose sense, this remains true. The game has an unconventional structure where you do pick the characters and the order that you want to play their stories out. Once you lock yourself into one of the game's roughly hour-long story chapters, they play out linearly with no room for meaningful deviation and almost no regard for the unique path you've taken to that point. The final game, as it turns out, makes very little use of what could have been a very ambitious project of offering player-driven crossover stories. Realistically, this idea was probably always too ambitious for a game of this style. As glaring as the dissonance between story and play often is, it's more productive to look at what Octopath Traveler gets right, rather than what it doesn't prioritize.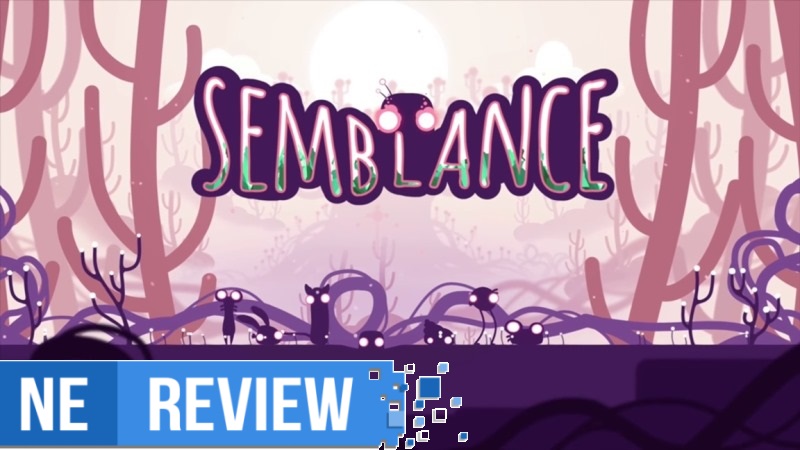 System: Switch (eShop)
Release date: July 24, 2018
Developer: Nyamakop
Publisher: Gambitious
---
Semblance is the kind of game that gets lost on the Switch eShop amid the dozens of weekly releases. As a 2D puzzle-platformer it doesn't do itself any favors in this regard – not in the broad sense of the genre, at least. Still, in its brief five hour runtime, Semblance does exactly what it needs to. It takes a core concept that's fun enough to play around with on its own and builds on it in a way that's as calculated as any competently assembled progression of puzzles does.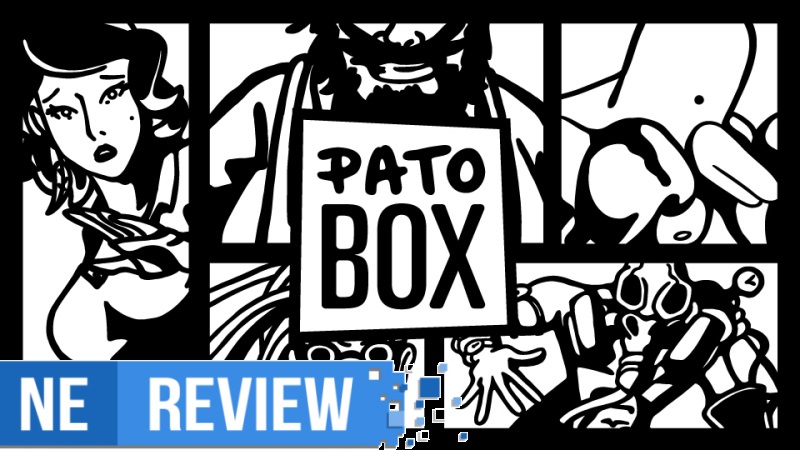 System: Switch (eShop)
Release date: July 9, 2018
Developer: Bromio
Publisher: Bromio
---
Pato Box is one of the weirdest games I've played in recent memory. On the surface, it almost looks like it has some sort of fusion between Punch Out!! and Sin City sprinkled with Hotline Miami, but once the game begins and gameplay actually starts, you begin to notice a shift in tone, progression, and even genre going from section to section. It's a unique experience that may not be for everyone, but should be commended for blending tons of styles and creating something as goofy as it is intriguing.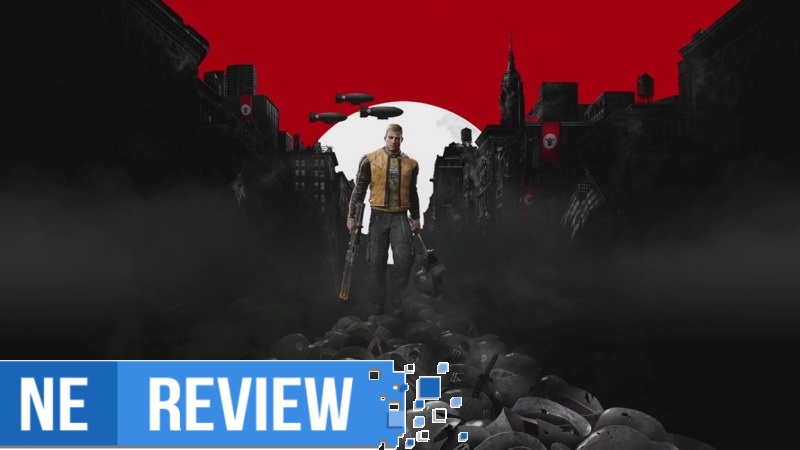 System: Switch
Release date: June 29, 2018
Developer: MachineGames / Panic Button
Publisher: Bethesda
---
When MachineGames rebooted Wolfenstein with The New Order in 2014, most people didn't expect that its story would elevate it from a mediocre shooter bogged down with odd gameplay design decisions to a minor classic. The reboot was only really Wolfenstein by name, taking place in a dieselpunk alternate history World War II where Germany developed and dropped the first atom bomb on America, leading to the surrender of the Allied forces and the Third Reich's world domination. It really only carries on the name of its protagonist, "B.J." (or William J. Blazkowicz), along with his propensity towards killing Nazis.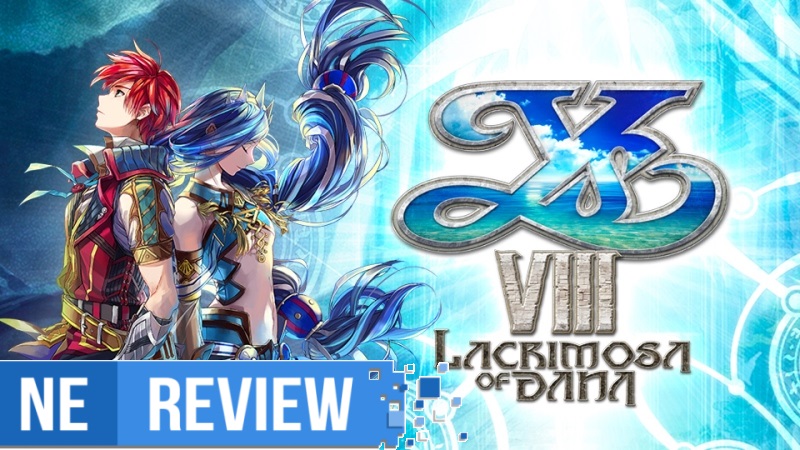 System: Switch
Release date: June 26, 2018
Developer: Falcom
Publisher: NIS America
---
Nihon Falcom, or just Falcom as they're more commonly known today, is a Japanese video game developer known for producing some of the earliest JRPGs alongside rival companies previously known as Square and Enix. Although Falcom has a history of developing their many titles for PC, titles will often get ported onto consoles after the fact for a broader audience to experience. For a very long time, Falcom was mainly focusing on the PlayStation family of consoles, but with the incredible success of Switch, Nintendo is getting a port of Falcom's latest entry in the Ys series – Ys VIII: The Lacrimosa of Dana. Falcom as a company has a lot of history under its belt, but how does Ys VIII live up to its hearty legacy?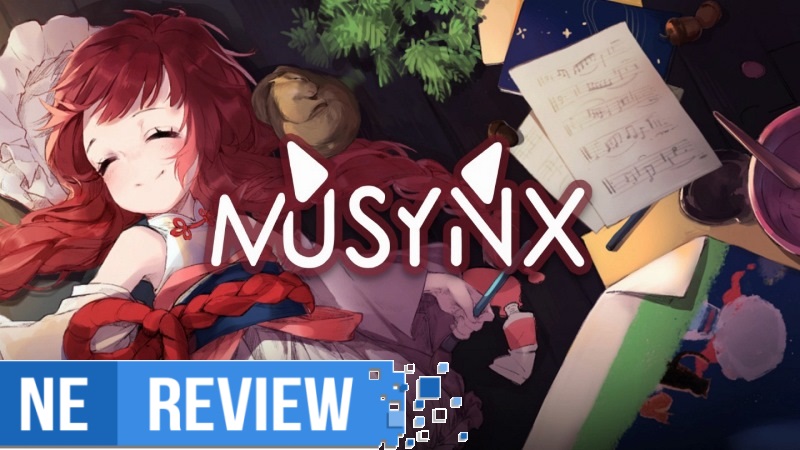 System: Switch
Release date: June 21, 2018
Developer: I-Inferno
Publisher: PM Studios
---
Music does a lot for the soul, whether you're an avid listener of a multitude of genres or a musician yourself, and that's why I've always felt that rhythm games were one of the best places to escape reality. While we've seen the rhythm genre take on multiple forms and have its highs and lows, at the end of the day it's the games that focus on the music and accessibility more than anything else that shine the most and remain consistent in relevancy and lifespan. With MUSYNX's eclectic library of music and ease of access for beginners and veterans alike, I think we can safely add it to a promising new wave of rhythm games looking to blend forward-thinking ideas with an extremely clean interface where it's just you and the music.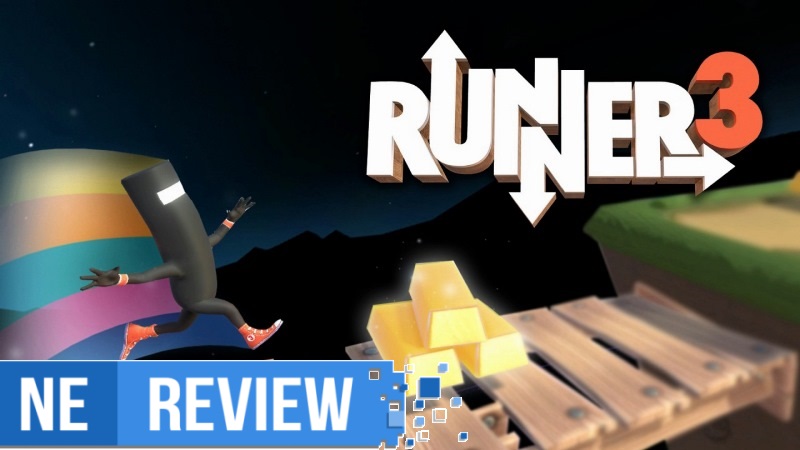 System: Switch
Release date: May 22, 2018
Developer: Choice Provisions
Publisher: Choice Provisions / Nicalis
---
The Bit.Trip series has had an interesting aesthetic progression. Starting out as an assortment of simple WiiWare rhythm games with mock Atari 2600-style visuals, it treated a few simple gameplay concepts with a kind of low fidelity presentation suitable for the WiiWare service's strict file size limitations. Out of this collection, Bit.Trip Runner found the most success. Being the least abstract of the series, the autorunning rhythm platformer was fashioned after Pitfall, if Pitfall had trance-inducing chiptune music. Runner2 released with a revamped 3D art style and a musical style that was appropriately more sophisticated. In most ways, Runner3 is a natural progression from Runner2, cutting down on superfluous gameplay concepts and evolving the Bit.Trip formula to an impressive degree. Its control nuances and smart level design makes for one of the least stiff and most improvisational autorunning games that I've played.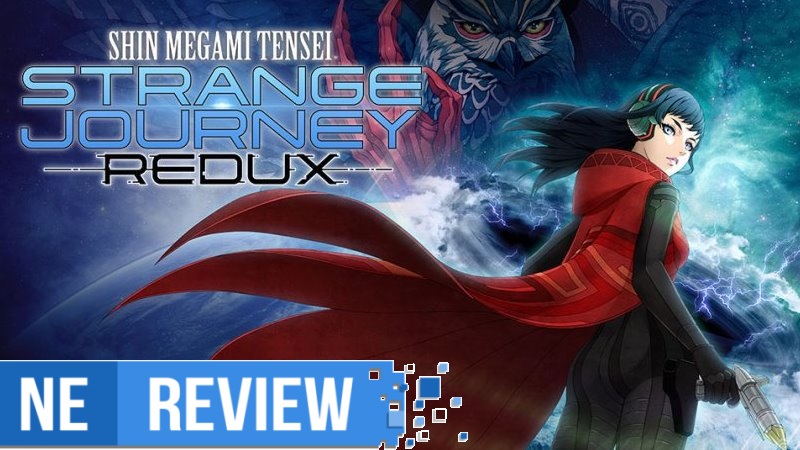 System: 3DS
Release date: May 15, 2018
Developer: Atlus
Publisher: Atlus
---
Shin Megami Tensei's extensive and illustrious history since the late 80s (as Megami Tensei) and early 90s has rightfully set it as one of gaming's original RPGs that established trends and influenced a multitude of games that succeeded it. What's also made it so great is that outside of its mainline titles, the myriad of spinoffs have tackled various genres and have been consistently great with addictive yet intuitive demon taming and fusion mechanics. Shin Megami Tensei: Strange Journey Redux now brings new life to 2009's Strange Journey by adding tons of quality of life enhancements, a new storyline and character(s), new apps, endings and tons more to make it one of 3DS's best dungeon-crawling titles, and yet another gem for Atlus.