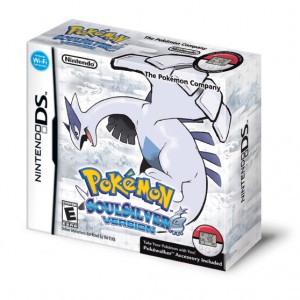 Game Info:
System: Nintendo DS
Category: RPG
Players: 1-2 (versus)
Release date: March 14, 2010
Developer: Game Freak
Publisher: Nintendo
Pokemon HeartGold and SoulSilver are the latest games in Nintendo's hugely successful Pokemon series, though they are both remakes of Gold and Silver: two Pokemon titles that were released back in 2000 for the Game Boy. Gold and Silver were believed by many to be the best games in the entire series, adding many innovations that have become standard, like the game's internal clock and Pokemon breeding. Do HeartGold and SoulSilver manage to do these classic games justice, or do they not hold up after ten years and 200-and-something new Pokemon?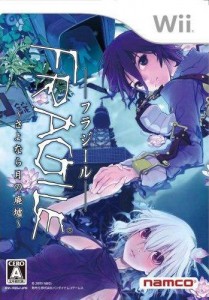 System: Wii
Category: RPG
Players: 1
Developer: Namco Bandai Games/tri-Crescendo
Publisher: XSEED
Available: Now

I'm going to start this review off by telling you I have no idea how to start this review off. Why? Because Fragile is such a unique game, I'm hard pressed to review it as a "game" at all. Unfortunately, being that this is a website about games and not about whatever it is that Fragile is, I'll have to just give it my all and hope things turn out okay.
Fragile Dreams: Farewell Ruins of the Moon is classified as a role playing game, and it follows the tale of a young 15 year old boy named Seto who finds himself alone in the world after his "grandfather" (whether it actually was his grandfather or just an old man he was living with remains to be seen) passes away during the summer. As such, he is left to explore the ruined world and look for survivors on his own with no information as to what happened that left everyone dead except for him. Shortly thereafter, he runs into a girl (a mysterious girl, at that) and decides he better follow her if he wants to be not-lonely for the rest of his life. Thus begins the solemn tale of Fragile Dreams.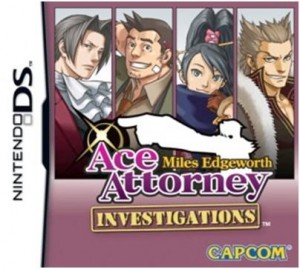 Game Info:
System: Nintendo DS
Category: Adventure
Players: 1
Release date: February 16, 2010
Developer: Capcom
Publisher: Capcom
The fifth game in the Ace Attorney series puts players in the shoes of tea-sipping prosecutor, Miles Edgeworth. As well as the change in character, Investigations mixes up the gameplay, putting the focus on investigating crime scenes rather than the usual courtroom antics. Sure, it blurs the line between detectives and lawyers, but when taking the law into your own hands is this enjoyable, it doesn't really matter. Investigations is proof that the Ace Attorney series still has plenty of life left in it.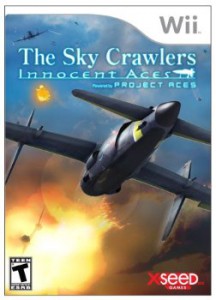 Game Info:
System: Nintendo Wii
Category: Combat Flight Simulator
Players: 1-2
Release Date: January 12, 2010
Publisher: XSEED Games
The Sky Crawlers: Innocent Aces, based on the anime film and novel of the same name, is a combat flight simulator developed by Namco's Project Aces, the same development team responsible for the Ace Combat series. The game follows the player, callsign "Lynx," a newly recruited pilot during an alternate world history in which war has all but vanished. In spite of the peace, private corporations contract fighter pilots to wage wars in an attempt to entertain a war-accustomed populace. Lynx joins Cougar Squad, one of many fighter squadrons in commission under Rostock Corporation.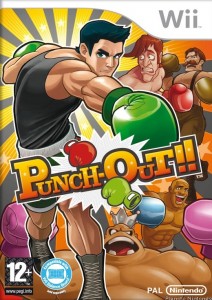 Game Info:
System: Wii
Category: Sports
Players: 1-2
Developer: Next Level Games
Publisher: Nintendo
Available: Now
Though it lacks the toothless grin of Iron Mike, Punch-Out!! for the Wii retains all of the depth, accessibility and charm of 1987's Mike Tyson's Punch-Out!! with all the upgrades expected of a current-gen game.
Stepping back in the shoes of up and coming boxer, Little Mac, players fight their way through 14 unique boxers accompanied by the always-unhelpful coach, Doc Louis. It's clear that the developers at Next Level Games really loved the old Punch-Out!! games, as the Wii version is incredibly faithful to the source material. With the exception of Mike Tyson and Mr Dream, all of the boxers from the original game make a return appearance, as well as Bear Hugger and Aran Ryan from Super Punch-Out!! The sole new boxer is Disco Kid, who is a lot of fun to fight, but it's a shame that he's the only new competitor.


Game Info:
Genre: 2-D Platformer
Available: Now
Video: 16:9/480p
Audio: Stereo
Players: 1-4
Nintendo Wi-Fi: None
ESRB: Everyone
Nintendo and Shigeru Miyamoto return Mario back to the realm of 2-D once again for New Super Mario Bros. Wii. This time up to four players can join in on the platforming goodness that originally made the Super Mario Bros. franchise such a smash sensation all those years ago. Unsurprisingly, Princess Peach has been kidnapped by Bowser & Co. and it's up to you (and three of your closest friends) to once again rescue the princess and set things right in the Mushroom Kingdom.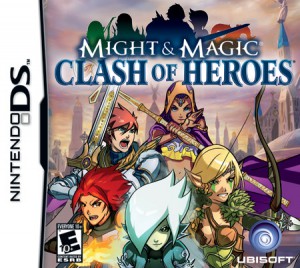 Game Info:
System: Nintendo DS
Category: Puzzle RPG/Adventure
Players: 1-2
Release Date: December 1, 2009
Publisher: Ubisoft
Developer: Capybara Games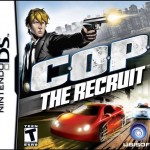 System: Nintendo DS
Category: Action Adventure
Players: 1
Release Date: November 3, 2009
Publisher: Ubisoft
Developer: VD-Dev

Grand Theft Auto: Chinatown Wars, the DS's first, true sandbox-type game, shipped earlier this year and was met with much critical acclaim. There was one significant aspect that was missing in the title, however – an open-world 3D environment. Rockstar's Dan Houser told Nintendo Power that the team never really considered creating a 3D GTA experience for the handheld. Yet, here we are, a few months later, with C.O.P. The Recruit, a title that most gamers thought Chinatown Wars would look like. C.O.P. certainly is technically astonishing, but does the gameplay match the title's visuals?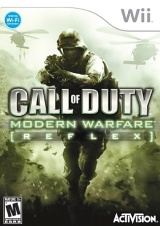 Game Info:
Genre: First Person Shooter/Action
Available: Now
Video: 16:9/480p
Audio: Dolby Pro Logic II
Players: 1-2 (Campaign)
Nintendo Wi-Fi: Online Multiplayer
ESRB: Mature
Treyarch and Activision finally bring 2007's "Game Of The Year" to the Wii. Staying true to the Call Of Duty formula, the title places you in the fatigues of mainly two soldiers; a Sergeant from the USMC, and a British SAS operative. The games acts (levels) will have you switching back and forth between the two soldiers; offering you a different view of their distinctive story lines and the war they fight.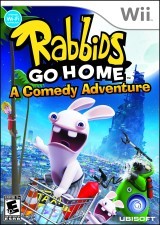 Game Info:
Genre: Action/Adventure
Available: Now
Video: 16:9/480p
Audio: Dolby Pro Logic II
Players 1-2
Nintendo Wi-Fi: Yes (No Gameplay)
ESRB: Everyone 10+
In Ubisoft Montpellier's comedy adventure the Rabbids find themselves homeward bound; in which case their destination is the moon. You take control of a few rabbids as you push a shopping cart around various environments collecting as many items as possible so that the rabbids can build a big enough junk pile to make their way home.