It has been known that WiiWare developers can take advantage of features on the Wii such as the weather channel, Wi-Fi components, and even the Wii message board. What hasn't been elucidated, however, is whether those who wish to put their games up on the Wii Shop Channel would be able to use Miis in their games. In an interview, Tom Prata explains that developers "are able to discuss with Nintendo about the use of the Miis."
I assume that, depending on the type of game, Mii characters would be able to be integrated. Specifically, Nintendo would most likely not allow developers to put Miis in their game if the title contains mature content.

SNES – Super Turrican
March is roaring in like a lion on the Virtual Console™. This might be a good time to look back at the massive catalog of classic games and ask yourself if you've played them all. Well, have you? You know there are some unplayed gems in there that your friends keep raving about, like this week's release, Super Turrican. Not to mention the games you haven't played since you were 10. Go ahead and fire them up – you'll feel like a kid again. Just think of the Virtual Console as your own personal fountain of youth.

Nintendo adds new games to the Wii™ Shop Channel at 9 a.m. Pacific time every Monday. Wii owners with a high-speed Internet connection can redeem Wii Points™ to download the games. Wii Points can be purchased in the Wii Shop Channel or at retail outlets. This week's new game is:

Super Turrican: (Super NES®, 1 player, Rated E 10+ for Everyone 10 and Older – Fantasy Violence, 800 Wii Points): You are Bren McGuire, on a United Planets Freedom Forces mission to save the peaceful planet Katakis from the Machine, source of all that is cruel and evil in the universe. The only weapon on your side is the state-of-the-art Turrican Assault Suit. Equipped with multiple weapons, including the incredible Freeze-Beam that temporarily immobilizes almost any enemy, the Turrican Assault Suit gives one man the power of an entire army. Use the myriad weapons and powers at your disposal to fight through 12 increasingly insane levels, free the innocent residents of the planet Katakis and crush the oppressive Machine.

For more information about Wii, please visit wii.com.

In spite of Nintendo's consistent efforts to cut down on Wii homebrew, coders have still been able to find new exploits. Not too long ago, an exploit in Twilight Princess was discovered which allows users to run homebrew code on the Wii. Attempts to further progress homebrew have resulted in an actual way to run a Sega Genesis emulator on the Wii. The limitations of this exploit seem endless, as new discoveries are made known on a regular basis.

Circuit City
Wii Playground (Wii) – $29.99
Rayman Raving Rabbids 2 (Wii) – $29.99
Bomberman Land (Wii) – $29.99
Dancing With the Stars (Wii) – $39.99
Wii Zapper – $19.99
NYKO charge station – $24.99
Remote and Nunchuck gloves – $4.99
Save $10 when you buy the Wii Zapper and Ghost Squad, Resident Evil: The Umbrella Chronicles, or Medal of Honor Heroes 2
Get a $10 gift card when you preorder SSBB
Target
DS Lite Starter Kit – $22
Best Buy
Alvin and the Chipmunks (DS) – $19.99

Wii:
Destroy All Humans! Big Willy Unleashed – C+ D+ C+
No More Heroes – B A- B-
Obscure: The Aftermath – D+ D D+ (Shame of the Month)
Multiplatform:
Sega Superstars Tennis – B- C+ C
DS:
Professor Layton – A- B+ A- (Silver)
Ninja Gaiden: Dragon Sword – A- A- B (Silver)
Ace Attorney 4 – A- B+ A- (Silver)
Final Fantasy: Crystal Chronicles – A B- B-
Rumors
EA plans on making a mixed-martial arts game
Wii Fit delayed in the US because Nintendo is making a bigger Balance Board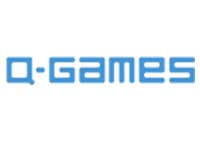 Remember Q-Games, the company behind Star Fox Command for the Nintendo DS? Well, the developers have another DS title in development. The project is nearing completion, and will hopefully be announced soon.
"We are working on a Nintendo DS title. Hopefully it will be announced soon, but we don't know yet. It should finish up soon, but we don't know when it will come out." – Dylan Cuthbert (President of Q-Games)

LONDON, England – (February 28, 2008) – Disney Interactive Studios announced today, Ultimate Band, an all new music experience for fans of the Wii™ home video game system and Nintendo DS™. Gamers and music lovers of all ages will realize their dream of becoming a rock legend when they build their own band or jam alone, all fuelled only by the power of the Wii controllers and the DS stylus. Disney is working with some of the very biggest names in rock, alternative, popular, emo and indie rock music, allowing band mates to play sets from a broad selection of current hits and all-time rock favourites. Friends and families can rock out on guitar, bass, drums or as the front man.

"Ultimate Band invites kids, tweens and teens to join in the jam session," said Craig Relyea, senior vice president, global marketing, Disney Interactive Studios. "And whether they choose guitar, drums, bass or front man, members don't need to buy costly, single-function peripherals to play their way through Ultimate Band's deep song list, dynamic venues, and customizable characters. The Wii Remote™ and DS stylus are the only tools they'll need to reach rock stardom in Ultimate Band."

Working with leading London-based music consultants, Radial Music, Disney has chosen to combine familiar classics with today's hottest songs in creating Ultimate Band – a product with global appeal across all age groups. Instantly-recognisable songs from classic rock to current hit singles will bring players together for endless hours of entertainment.

Conspiracy Entertainment Holdings Inc. ("Conspiracy") (OTCBB: CPYE), a developer, publisher and marketer of interactive entertainment software in North America and Western Europe, announced today that the multiplayer puzzler game Octomania for the Nintendo Wii(TM) will hit North American retail shelves in March 2008. Octomania is an original story of mischief and mayhem, replete with zany and loveable characters and a fast-paced color-matching puzzle that is suitable for all ages.

With U.S. publishing rights to Octomania, Conspiracy has selected Atlus U.S.A., Inc., a leading publisher of interactive entertainment, to exclusively distribute Octomania in North America. Sirus Ahmadi, president of Conspiracy Entertainment, said, "Octomania is one of our first titles planned for release in 2008 in what already looks like a busy quarter. With its 'E' for everyone rating, tons of content, multiplayer and Wi-Fi modes, and affordable price points, Octomania strengthens our position in the growing casual games niche market."

Keith Tanaka, CFO of Conspiracy Games, said, "We are excited to work with Atlus U.S.A., Inc. once again to distribute Octomania. In the 4th Quarter of 2007, Atlus distributed Panzer Tactics DS for Conspiracy and we hope to continue to work with them moving forward. The buzz surrounding Octomania has been building over the past few months, and with Atlus U.S.A. as our distributor, we look forward to another successful commercial launch in March."

Although a firm date has not been released by Nintendo, the GameFly website has posted a believable release date for Mario Kart Wii – April 27th. This date falls in line with Nintendo's typical Sunday release dates for a majority of their games. Additionally, Mario Kart Wii would be coming out in North America after Europe, which was confirmed to be the case by Reggie Fils-Aime.

01. [WII] Super Smash Bros. Brawl (Nintendo) – 78,000 / 1,291,000
02. [NDS] Etrian Odyssey II: The Royal Grail (Atlus) – 69,000
03. [WII] Wii Fit (Nintendo) – 62,000 / 1,546,000
04. [PSP] Musou Orochi (Koei) – 47,000
05. [NDS] Harvest Moon: Island of Happiness (Marvelous Entertainment) – 45,000
06. [WII] Winning Eleven Play Maker 2008 (Konami) – 36,000 / NEW07. [PS3] Lost Planet: Extreme Condition (Capcom) – 23,000
08. [360] Bioshock (Spike) – 18,000
09. [WII] Wii Sports (Nintendo) – 17,000 / 2,798,000
10. [NDS] Mario and Sonic at the Olympic Games (Nintendo) – 15,000 / 236,000