While THQ has seen tripped losses – $27 million, in fact – the Wii and DS have been a brightspot for the company. According to GameIndustry.biz, both systems have provided earnings of $23.3 million – just slightly more than the PC. Ubisoft singled out Wall-E and Big Beach Sports as two of their top-sellers.
The top 10 list for THQ revenue can be seen below:
* 1. Nintendo DS ($27.3 million)
* 2. Nintendo Wii ($23.3 million)
* 3. PC ($23.2 million)
* 4. Xbox 360 ($20.1 million)
* 5. PlayStation 2 ($19.9 million)
* 6. PlayStation Portable ($10.4 million)
* 7. PlayStation 3 ($6.7 million)
* 8. Mobile ($5.1 million)
* 9. Game Boy Advance ($1.6 million)
* 10. GameCube ($53,000)
PSP 61,181
DS Lite 57,398
Wii 41,109
PS3 9,508
PS2 9,045
Xbox 360 5,359
I'm going to try to make a goal on the site to post more videos. In some respects, funny videos can lighten up the mood on here and can be a nice break from the typical news and rumors.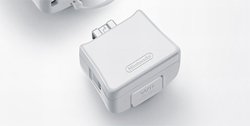 "I can't speak for Japan's teams (I haven't spoken with Takeuchi or Inafune about it), but at CEI, we are eagerly awaiting access to the SDK to see what it's like to work with. We have a couple of projects we're contemplating some sort of support if it makes sense as a supplimental control mechanism." – Corporate Officer/VP of Strategic Planning & Business Development
How about Spyborgs? We don't really know how that game is turning around, since the game is going through an overhaul. Perhaps MotionPlus could help if the game needs something to detect subtle rotation.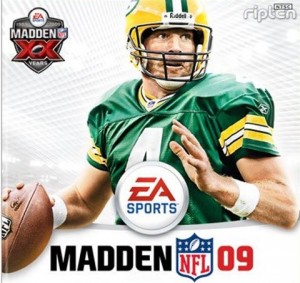 In case you haven't heard, Brett Favre has been traded to the Jets. Unfortunately for EA, the company put art of Favre in his Green Bay Packers jersey on the cover of Madden NFL 09. The company is taking action, however, and is planning for both a roster update and a new downloadable box art which features Favre in his Jets uniform.
**Madden NFL 09 will hit stores on Aug 12 with Brett Favre on the cover in his Green Bay Packers uniform.
**We do not plan to re-issue packaging, but WILL offer a free downloadable cover in the coming days on easports.com featuring Brett Favre in a Jets uniform. Fans can print this new cover out and insert it into the case of Madden NFL 09.
**We'll have a roster update available on August 11 with Brett Favre on the NY Jets. The game ships with Brett on an all-time greats team, but with the roster update that will be downloadable when product is available at retail, Brett Favre will be the starting QB for the New York Jets. The roster update is not mandatory – unless you are planning an online head to head game, or online league.
– EA statement
Mario Helps Kids Swing for the Fences at 2008 Cal Ripken World Series

In preparation for the Aug. 25 release of Mario™ Super Sluggers for the Wii™ console, Nintendo will be giving fans and players an interactive boost at the 2008 Cal Ripken World Series, the season's most anticipated baseball tournament for 11- and 12-year-olds. Featuring a roster of champion youth-league teams from across the United States and around the globe, the event will take place Aug. 8-16 at the prestigious Ripken Academy in Aberdeen, Md., where young players will compete on professional-quality diamonds in front of thousands of enthusiastic baseball fans.

Throughout this exciting series, players and fans are invited to experience Mario Super Sluggers, Nintendo's new Mario-themed baseball game designed exclusively for the Wii console. Interactive kiosks will be placed in the park's batting cages, where attendees can try out the game's imaginative baseball action and unique motion-sensing controls, swinging the wireless Wii Remote™ controller like an actual bat. Anyone who samples the game will be entered into a drawing to win a free copy of Mario Super Sluggers.
"For Capcom, we're pleased with the coverage we've received though I think we fared better than some of our competitors. That said, E3 now has become more of a first party battleground than it is a third party event and in that regard I think it still has significant value. Most third parties hold our own events where we made most of our major announcements in a more focused environment." – Christian Svensson
Nintendo, Microsoft, and Sony all have a huge presence at E3, but I don't think that means it's a place for third-parties to disregard the event. Then again, E3 might might evaporate in the near future, since the media's reaction to the event in general was not too encouraging.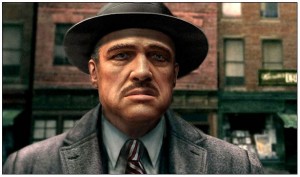 Update: News from a press release seems to indicate there will not be a Godfather II Wii version.
'Godfather II has not been confirmed for the Wii as of yet, though the original was released on the system about a year ago.
– sandbox-style game with RPG, RTS, board game elements
– Miami, Havana, and New York
– Six character classes: bruiser, demolitions expert, arsonist, medic, safe cracker and enginee
– twelve different 'personalities'
– 'Don's View': check out competition, make plans
– free-aim shooting
– 'Perks': gain specific rewards based on the objectives you tackle (take over a rival oil refinery, net yourself bullet-proof vests and armored cars)
– 'Sting cards': obtain these through sabotage missions
– 2009 release