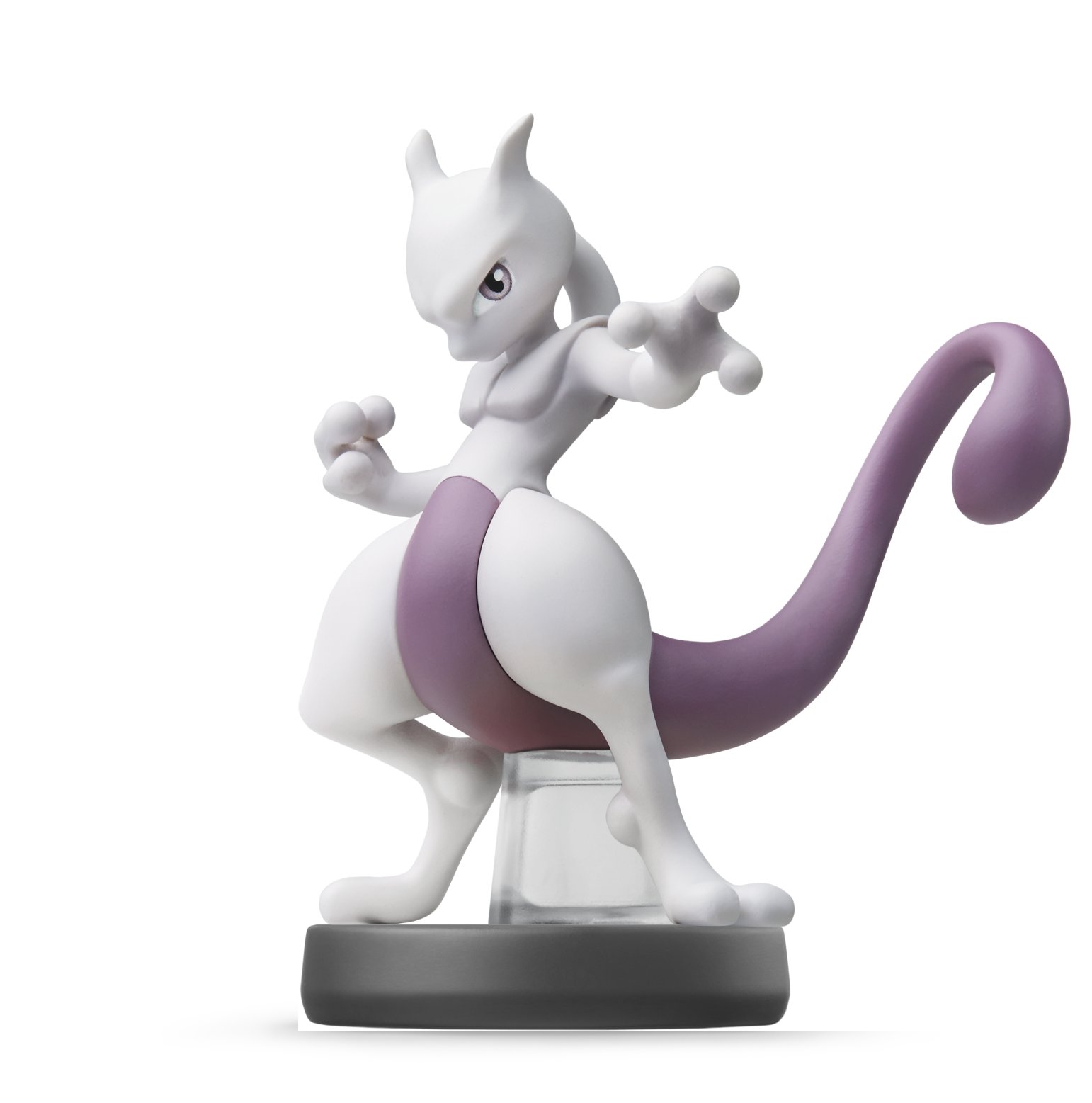 Update (11/10): Bumped to the top. Mewtwo is back up for pre-order, though in-store pickup only.
---
Original (11/8): Best Buy has opened up pre-orders for the Mewtwo amiibo. Get your reservation in here. The figure is due out this Friday for $12.99.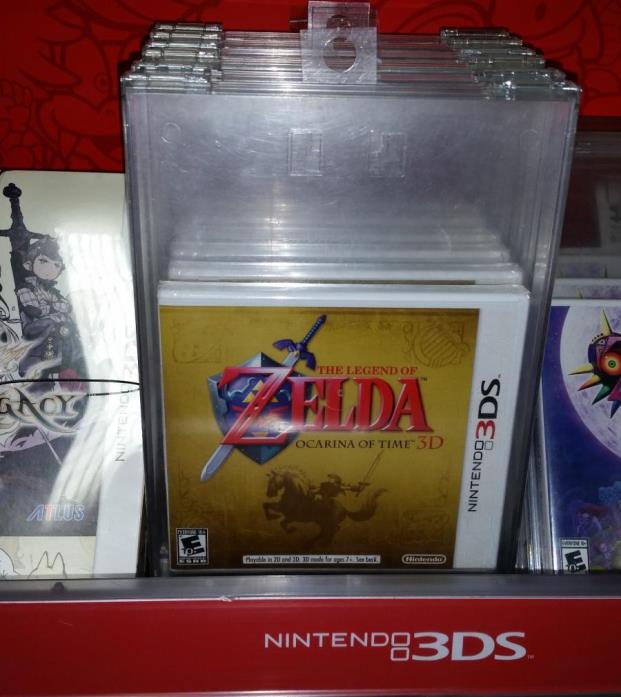 The Legend of Zelda: Ocarina of Time 3D has been one of the more difficult games for 3DS owners in North America to get their hands on as of late. It's up on the eShop, but physical copies haven't really been showing up at stores.
If you're still interested in purchasing Ocarina of Time 3D at retail, you may want to check your local Best Buy. We're hearing that some stores are receiving units once again. There's unfortunately no way to check online as far as I'm aware since the listing was pulled long ago, so you'll need to visit Best Buy. Hopefully you guys will have some luck in securing a copy!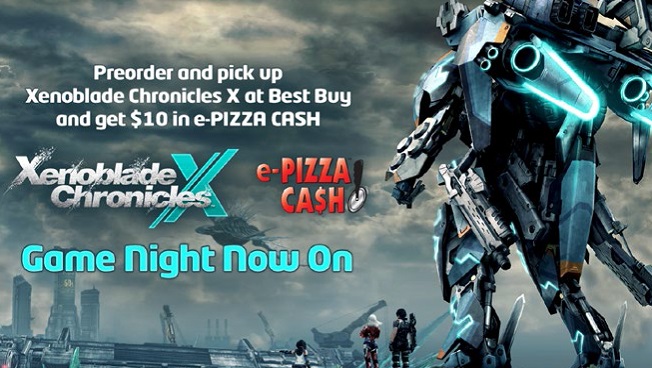 How's this for a random pre-order offer? If you reserve Xenoblade Chronicles X at Best Buy – only the standard version, by the way – you'll receive $10 in e-Pizza cash for use on XCXPizzaCash.com This is sort of like the gas credit offer for Mario Kart 8.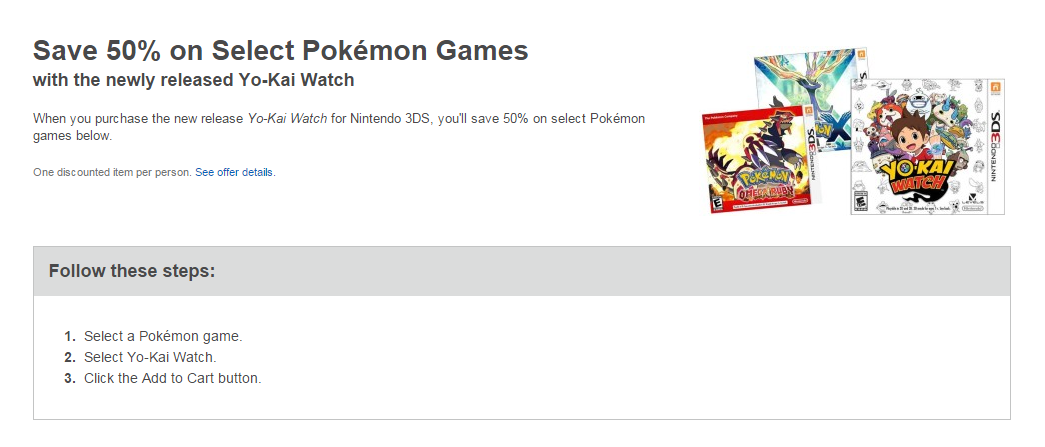 By purchasing (or pre-ordering) Yo-kai Watch at Best Buy, consumers can save 50 percent on the Pokemon 3DS RPGs. The eligible games include Pokemon X, Y, Omega Ruby, and Alpha Sapphire. Take advantage of the deal here.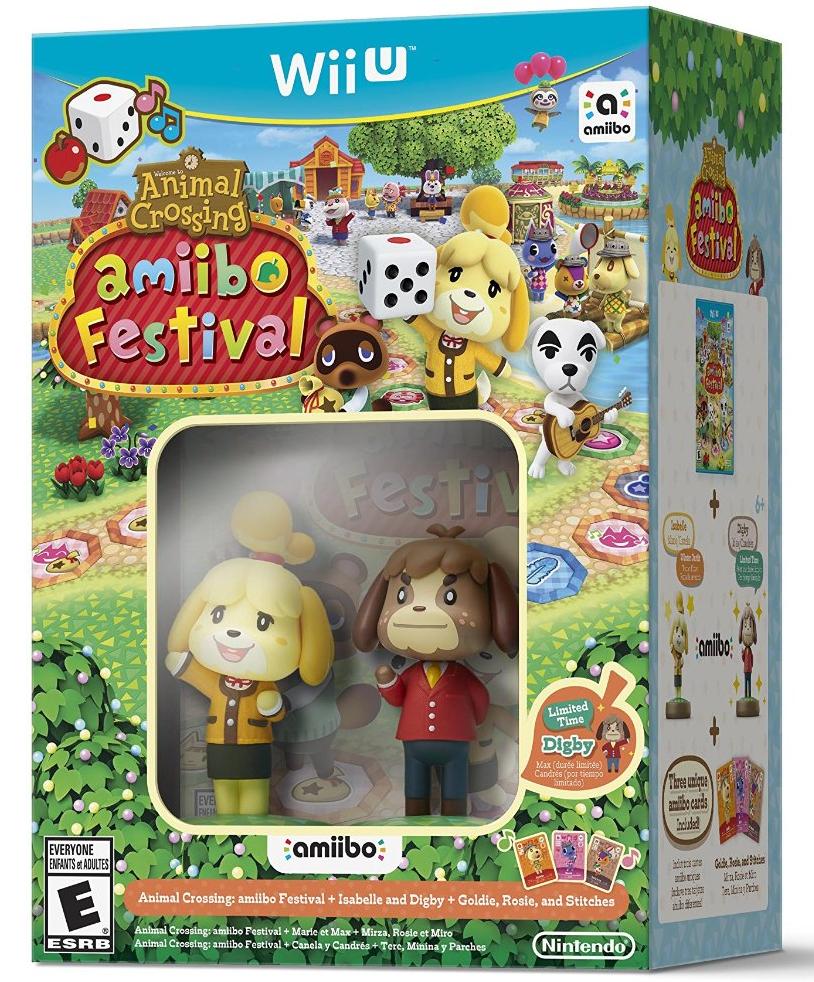 Best Buy has opened up pre-orders for Animal Crossing: amiibo Festival. To get a reservation in, head on over to the product page here.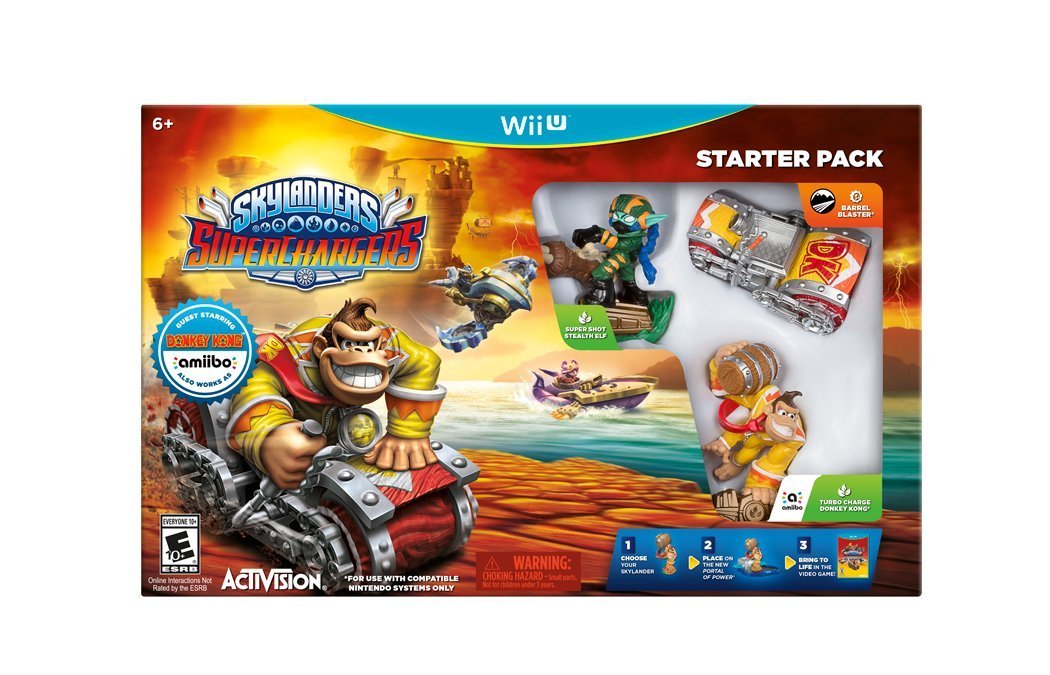 The Skylanders SuperChargers Starter Pack has been discounted over at Amazon and Best Buy. All versions are currently available for $25 off. You can order the game on Amazon here
, or Best Buy here.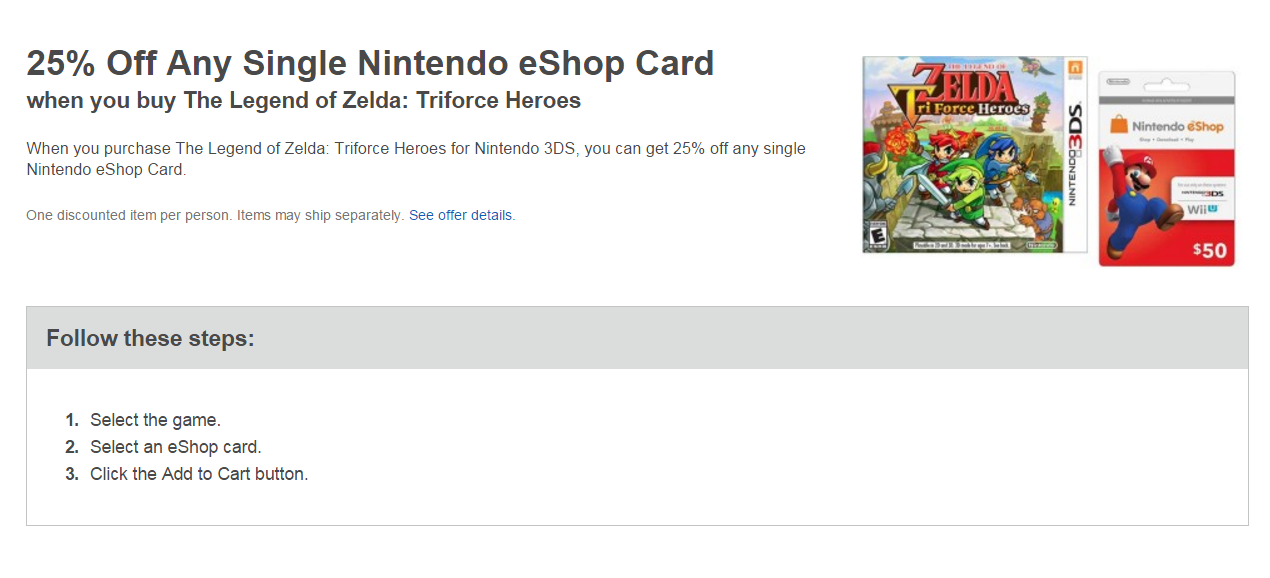 Best Buy is running a 1-day sale of sorts for The Legend of Zelda: Tri Force Heroes. If you purchase the game today, you can receive 25 percent off an eShop card. You can take advantage of today's offer here.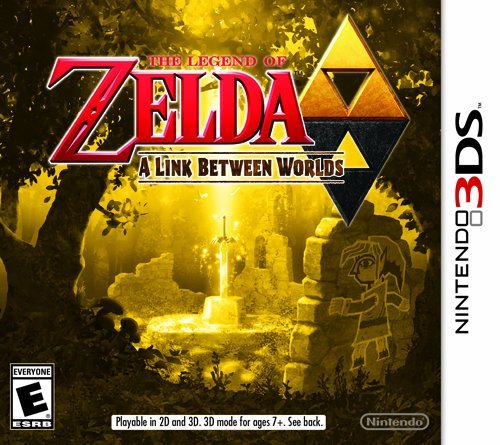 Update: Bumped to the top. Zelda: A Link Between Worlds has been price-matched on Amazon
.
---
Best Buy has put a few Nintendo games on sale this week. The Legend of Zelda: A Link Between Worlds, Wind Waker HD, Majora's Mask 3D, and LBX: Little Battlers eXperience are all $10 off. If you're interested, check out the sale page here.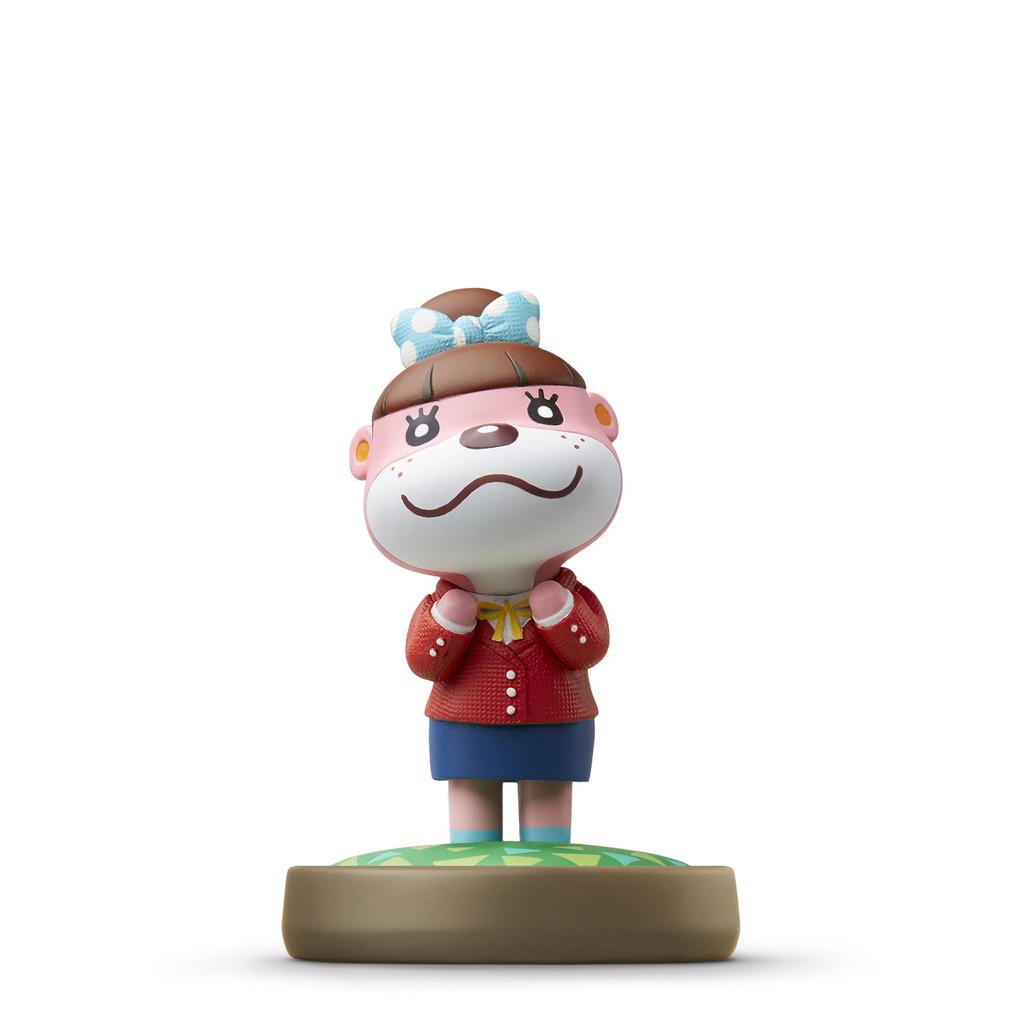 On one of its Twitter accounts, Best Buy announced a new amiibo exclusive for Canada. The Animal Crossing figure Lottie will only be sold at this retailer in the country. Pre-orders are live here.
Will Lottie be exclusive to Best Buy in the United States as well? Only time will tell!
#amiibo fans! #Lottie is officially a Best Buy Canada exclusive! Pre-order in-store & online today at 10am PST! pic.twitter.com/7PdWabbom0

— RZ Gamers Club (@BBYC_GamersClub) October 15, 2015

Update 3: Bumped to the top again. You can now have Falco shipped to your home.
---
Update 2: Bumped to the top. Pre-orders are now officially open, though note that you can only order one from your local store.
---
Update: This is now confirmed. You will be able to pre-order Falco here (should be live soon).
---
Best Buy appears to have snagged yet another exclusive amiibo. By searching for Falco on the store's website, you'll notice that an image shows saying that this figure is only available from the retailer.
We haven't received an official confirmation about this, so it's possible that the listing was made an error. That being said, it does currently look like you'll only be able to purchase the Falco amiibo from Best Buy if you're in the United States.