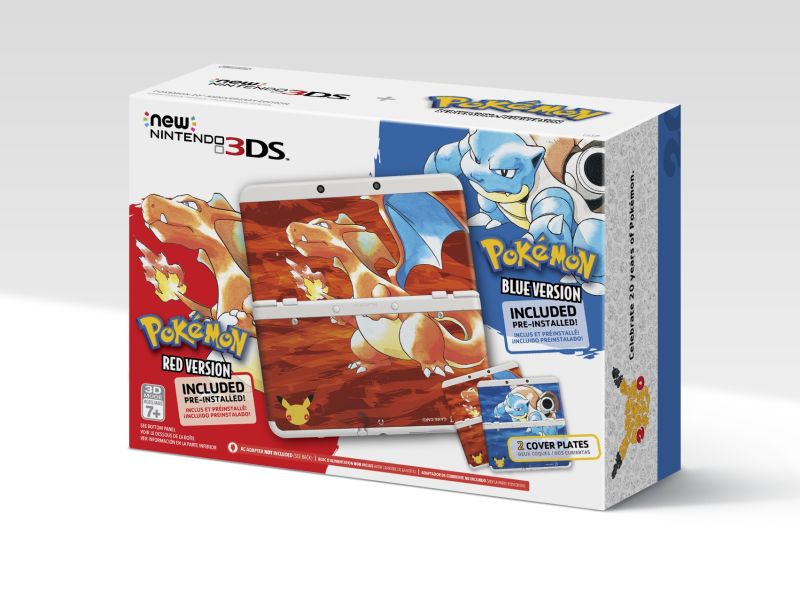 Update 3 (1/18): Bumped to the top yet again. Finally available for in-store pickup!
---
Update 2 (1/15): Bumped to the top. This is now officially live on Best Buy for shipping. Still no in-store pickup.
---
Update: Best Buy's page may not have fully updated yet. It's currently in-store pickup only, and users are unable to select a local Best Buy. Post will be updated again when it's up properly.
---
Yesterday, GameStop started taking pre-orders for the New 3DS Pokemon 20th Anniversary Edition. Reservations are now up on Best Buy as well. To pre-order a system, head on over here.
You can still pre-order on GameStop by the way! It sold out for a few hours last night, but has since returned (now with a "limited quantities" label).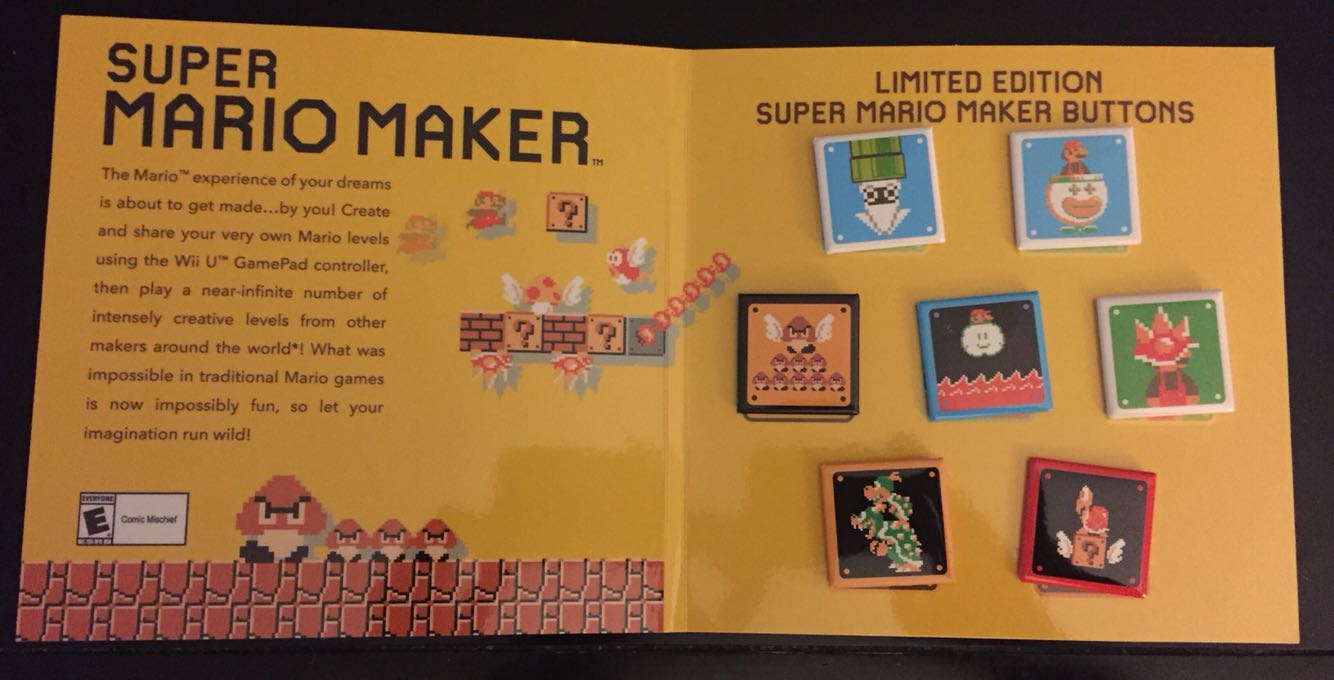 Consumers are now starting to receive their the Super Mario Maker button set from Best Buy. In the image above, you can get an in-person look at the different ones included.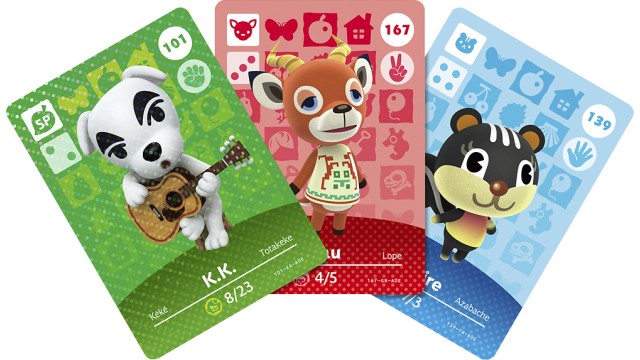 Best Buy has opened up pre-orders for the second wave of Animal Crossing amiibo cards. Place an order here. Just like with yesterday's pre-orders though, you can only reserve the cards through in-stock pickup at the moment.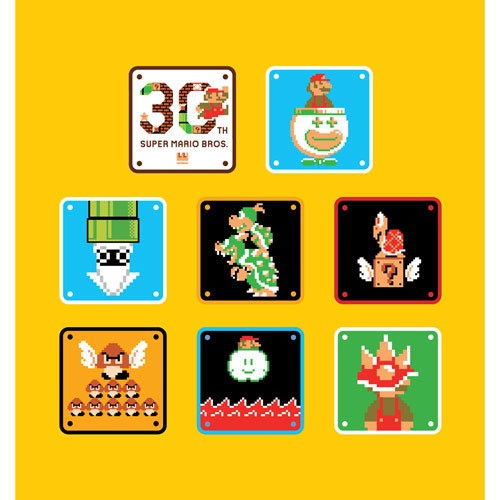 During E3, Best Buy ran a special Nintendo pre-order offer. By reserving two select games, consumers could receive a Super Mario Maker button set. A lot of folks have been wondering about what was happening with the promo, and today there's finally been some movement.
Best Buy has started sending out emails to eligible customers about the promotion. You should be receiving a unique code that can be used to obtain the 7-button set for free. It can be used through the end of January 2016.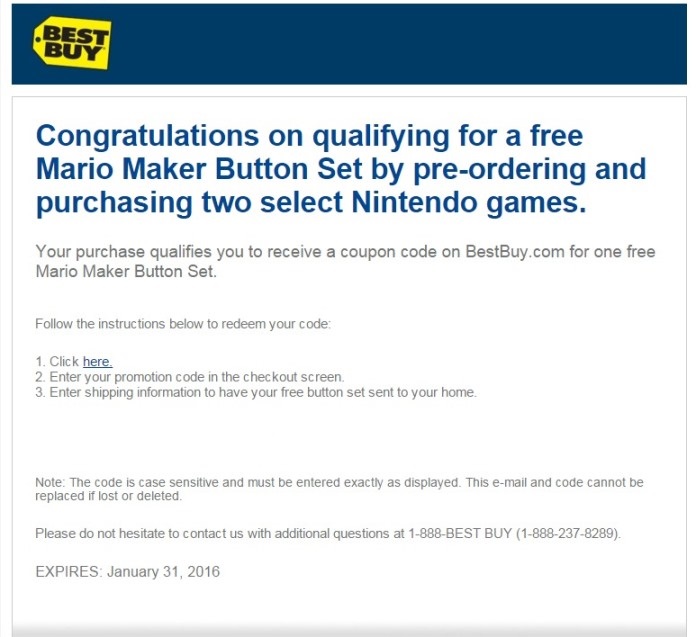 If you missed out on the promotion, you can try your luck on Best Buy's site here. You won't get the button set for free, however, as there's a $75 asking price otherwise.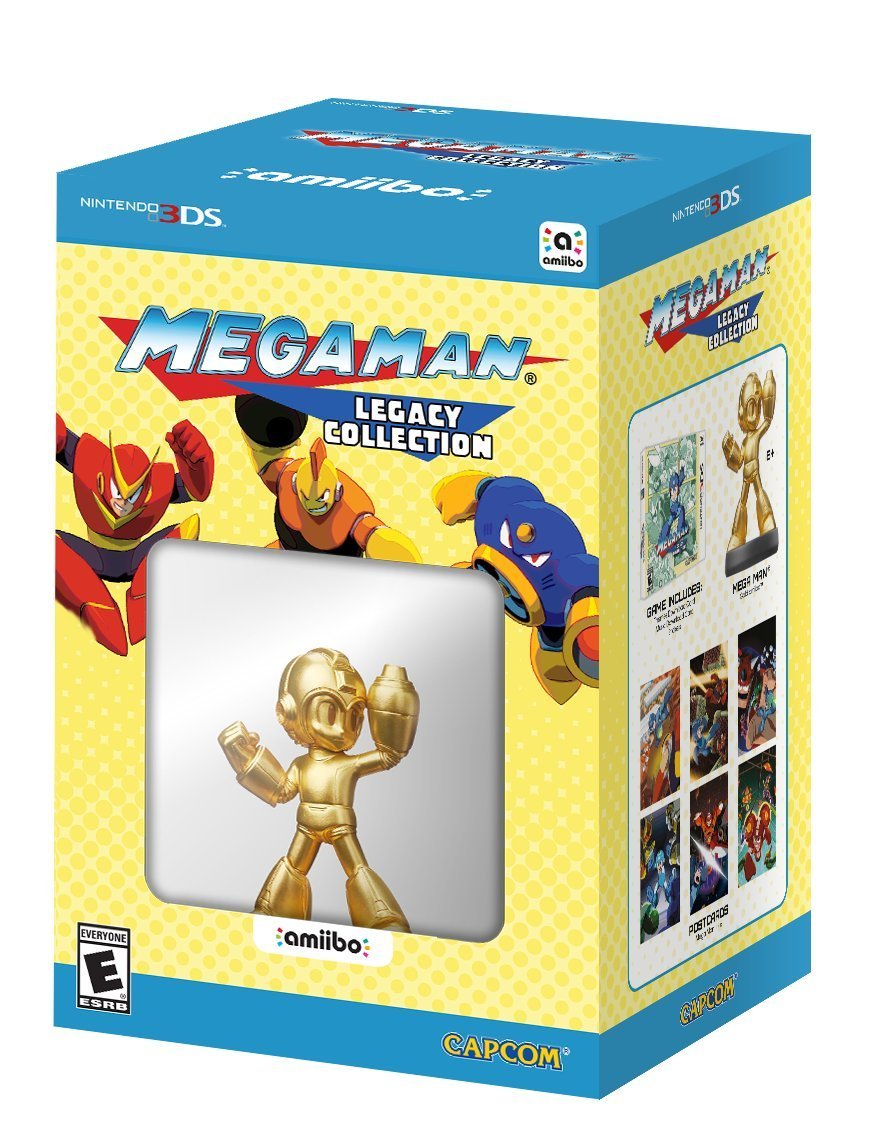 Those looking for a copy of Mega Man Legacy Collection Collector's Edition can get a pre-order in over at Best Buy. Reservations are back up here. Along with the game, you'll be provided with a gold Mega Man amiibo.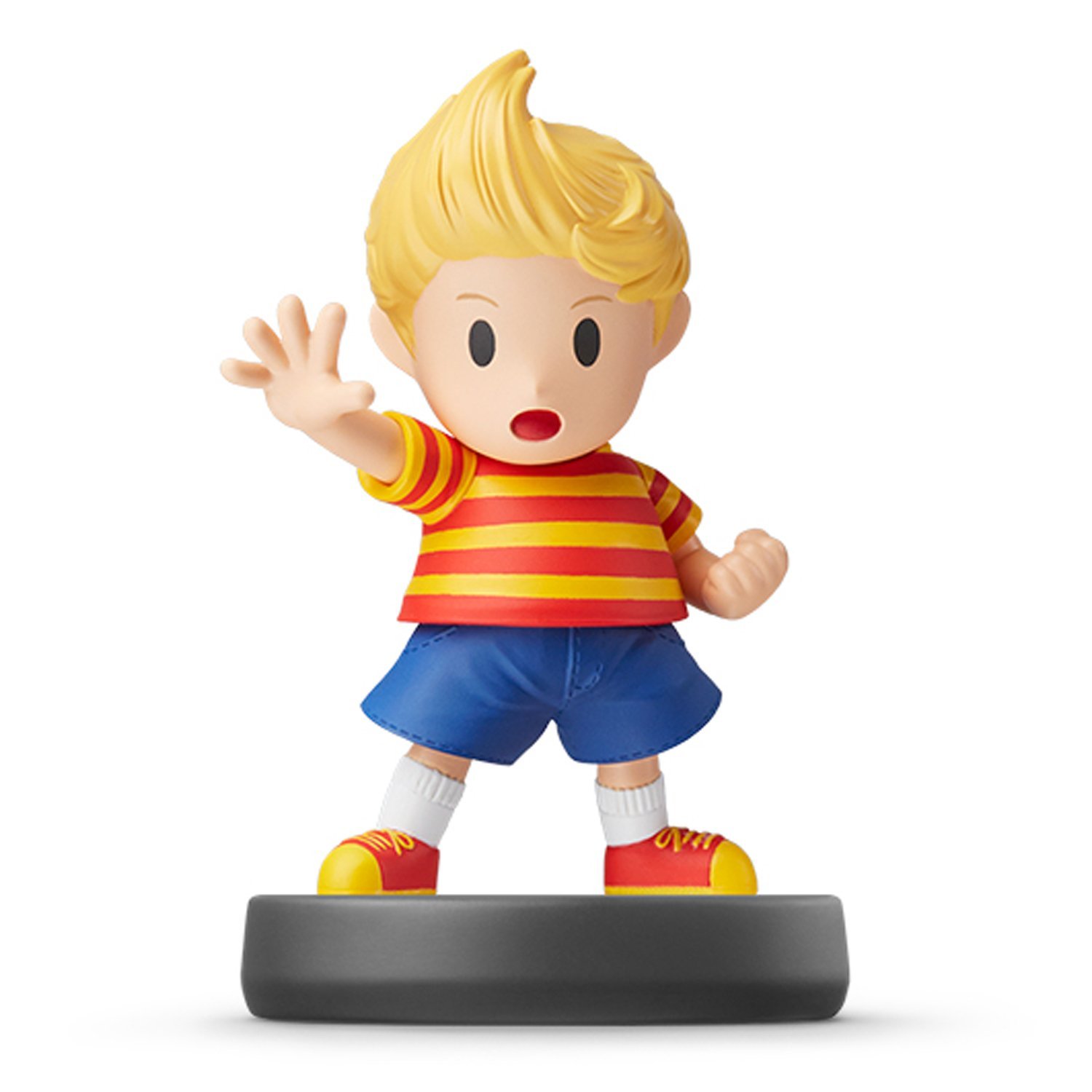 Best Buy is now taking pre-orders for three upcoming amiibo. You can reserve Lucas, Celeste, and Kicks right here. Each one releases on January 22.
Note that in-store pickup is currently the only option for these three amiibo. Shipping will likely be added in very soon.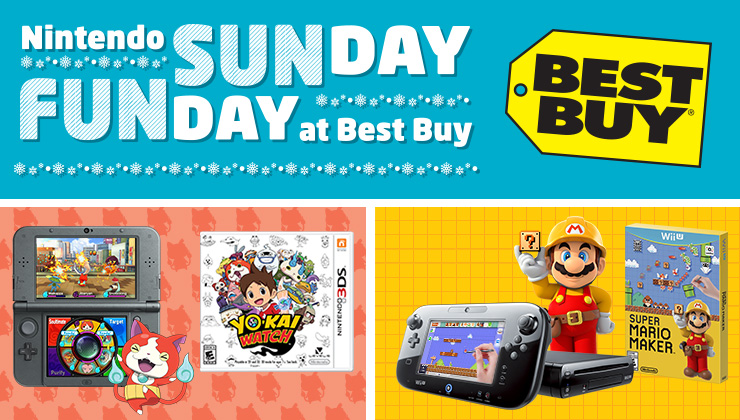 Wii U and 3DS will be on display at Best Buy this weekend as part of a new "Sunday Funday" demo event. Fans can try out the likes of Yo-kai Watch, Super Mario Maker, Mario Tennis: Ultra Smash, and Pokemon Super Mystery Dungeon between 1 PM and 4 PM local time on December 23. This also lines up with new sales and offers that begin on the same day.
Nintendo's site has the full listing of participating Best Buy locations. You can see the lineup here.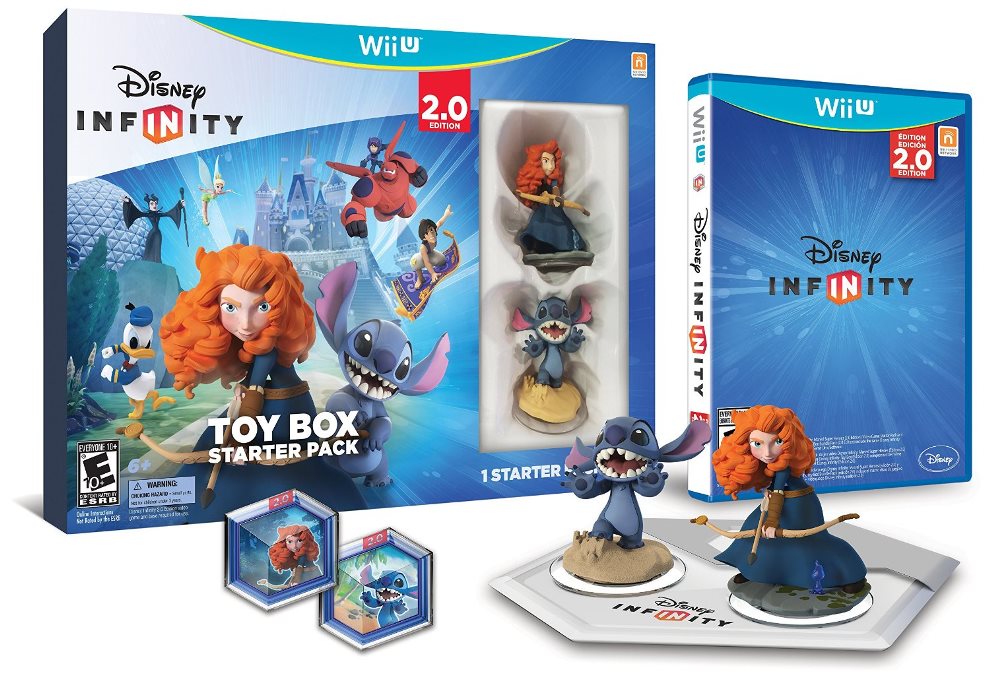 Those looking to save on last year's iteration of Disney Infinity may want to check out a new sale on Best Buy. The retailer has the 2.0 Starter Pack on sale for just $15 for today only. Take advantage of the deal here.
Update: Bumped to the top. The Mewtwo amiibo
, along with the Inkling Girl amiibo
, are now lightning deals ($11 each, ends 6:55 PM ET / 3:55 PM PT). Stella Glow
is also down to $42.49.
---
Plenty of deals have been put up by various retailers today in celebrating of Cyber Monday. For an overview of what's available, continue on below.
Amazon
15% off select pre-orders and new releases
Mario Kart 8 Wii U Deluxe Set
– $250
Yoshi's Woolly World amiibo bundle
– $51
Mewtwo, Link, Ganondorf amiibo
– $11 each
Luigi's Mansion: Dark Moon
– $24, ends 12:55 PM ET / 9:55 AM PT
Best Buy
Buy 1, get 1 50% off 3DS games – includes Yo-kai Watch, Pokemon Super Mystery Dungeon, Zelda: Tri Force Heroes, more
Target
Black New 3DS XL – $200, comes with Smash Bros. 3DS free
Red New 3DS XL – $200, comes with Smash Bros. 3DS free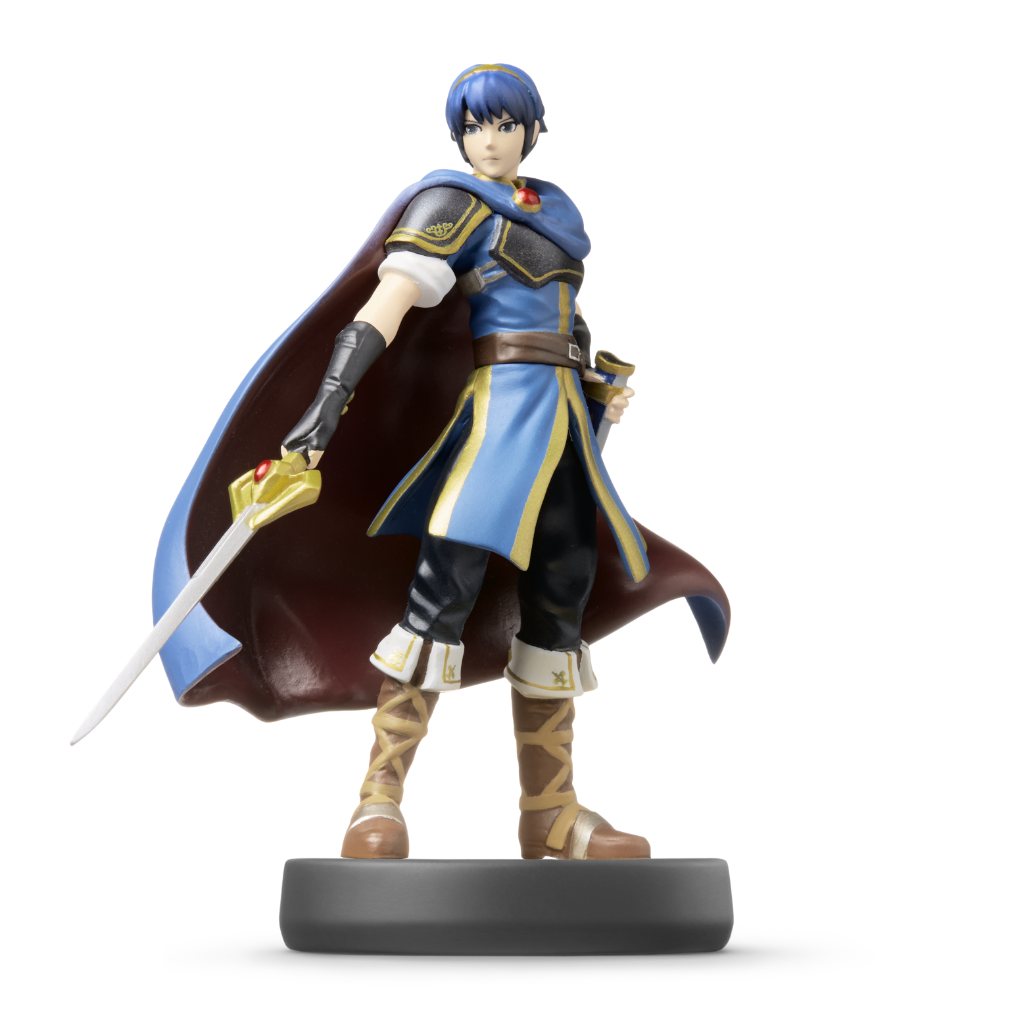 Update: This deal is now dead. Marth and Ganondorf are gone while Falco is back up to $13.
---
Three amiibo are currently available on Best Buy for $9 each. Those are as follows:
I'll try to keep the post updated if any amiibo sell out.