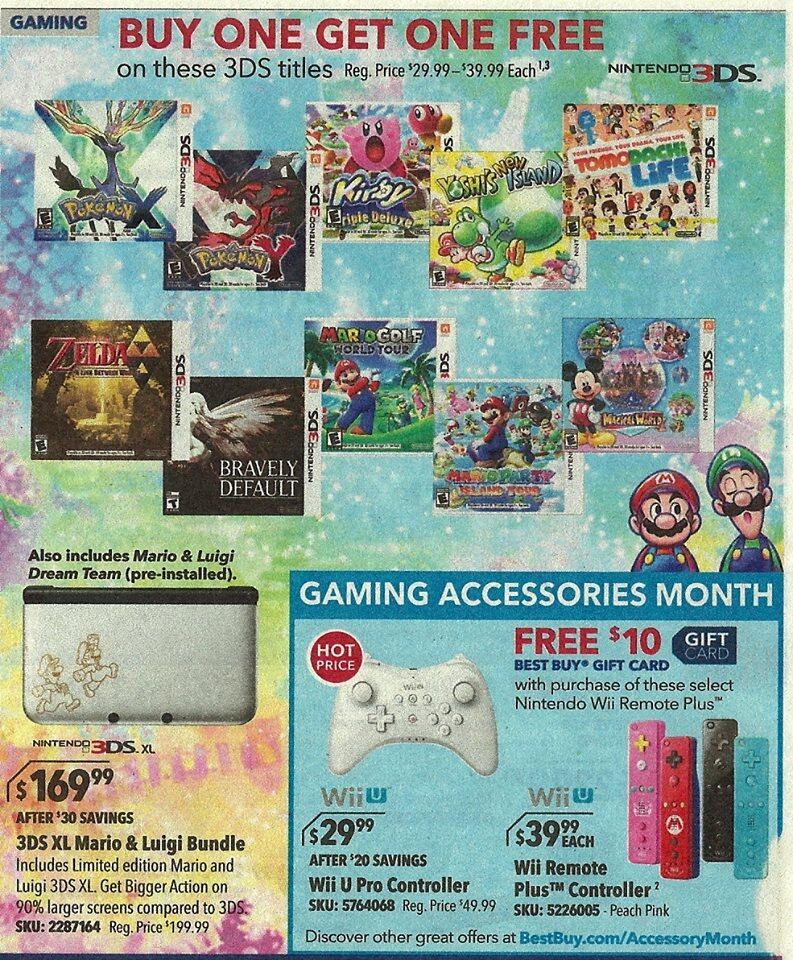 Best Buy will be running a fantastic deal on 3DS games next week. Starting on July 20, if you buy one first-party title, you'll receive a second for free. Best Buy showcases games such as Pokemon X/Y, Kirby Triple Deluxe, Zelda: A Link Between Worlds, and more.
Best Buy will be offering a few other Nintendo deals as well. These include $20 off the Wii U Pro Controller, $30 off the Mario & Luigi 3DS XL bundle, and a $10 gift card with select Wiimotes.
All of these deals will be valid through July 26.
All versions of The Amazing Spider-Man 2 are on sale at Best Buy today. Each console release (including Wii U) has been discounted by $20 while the 3DS version is available for $15 off. If this deal interests you, place an order on Best Buy here.
Many would say that Steel Diver: Sub Wars is much better than the original 3DS game that launched alongside the system back in 2011. But if you'd like to experience what the first Steel Diver offered, Best Buy has it on sale for cheap. You can pick up a copy here for only $4.99.
Best Buy is selling 2DS systems (Electric Red and Crimson Blue) for $30 off. Normally priced at $130, you can pick up the handheld for only $100. This offer is valid through May 10.
Assassin's Creed III is available at Best Buy for an incredibly low price. The retailer is selling Ubisoft's game for only $9.99. This price is valid both in-store (including in-store pickup) and online.

In what might be the strangest pre-order offers we've seen this year, Best Buy is giving out gas credit with Mario Kart 8 reservations. The offer is valid while supplies last, and is valid both in-store and online.
Best Buy's Gas Cash can be redeemed at any gas station in the United States that accepts MasterCard. You'll just need to enter the code provided by the retailer at www.revupyourkart.com/redeem.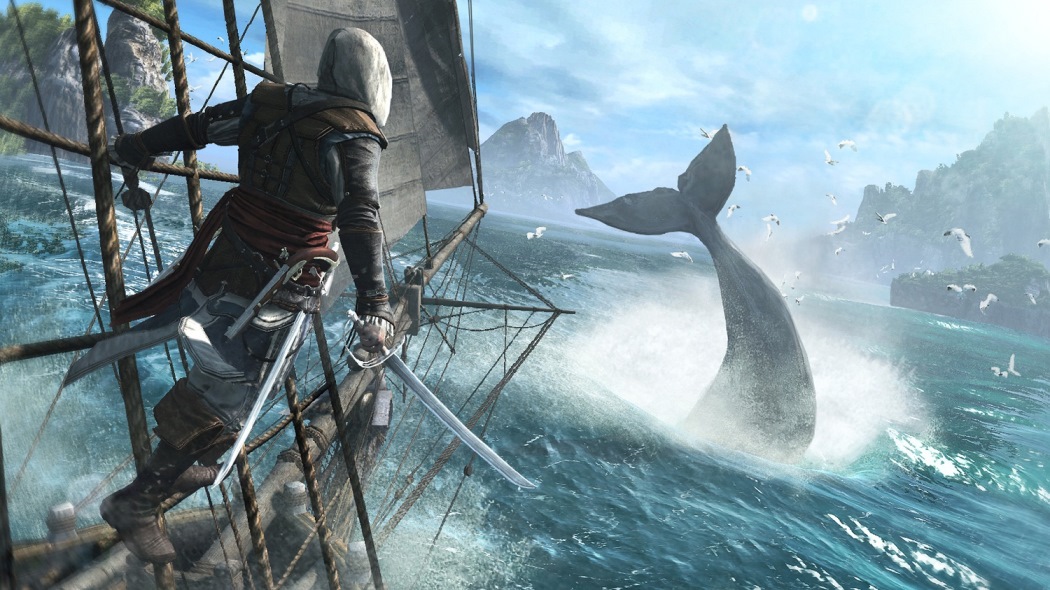 Update: Deal has now been price-matched on Amazon
.
Original: Best Buy has significant savings on Assassin's Creed IV: Black Flag for today only. Until 1 AM ET or so, consumers can pick up the game for only $13.99. You'll be saving $26 with a purchase.
Best Buy has the Luigi Wii Remote Plus on sale. Normally $40, the controller can be purchased for just $26. You can also bring the price down to $22 by purchasing a game along with the Wiimote.
Amazon
and Best Buy have kicked off a new sale on Donkey Kong Country: Tropical Freeze. For the next week, you can purchase the Wii U title for $40 as opposed to $50.
Super Mario 3D World is also available on Amazon
for a cheaper price. Buy the title now and you'll save about $10.