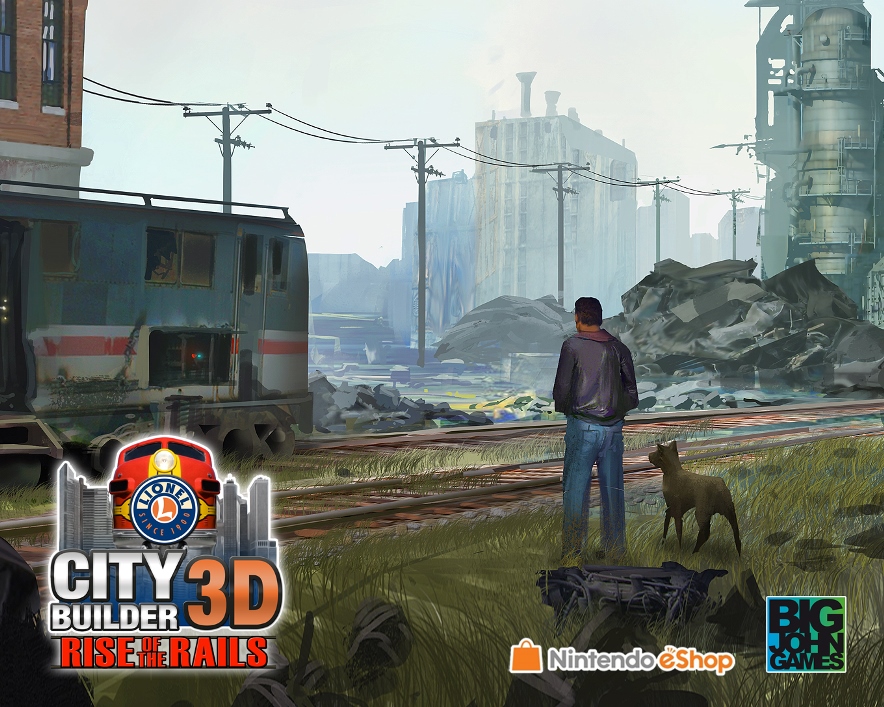 Lionel City Builder 3D: Rise of the Rails originally landed on the North American 3DS eShop way back in January. Next week, it will finally be available in Europe. The game is listed for November 17 with a €4.99 price point.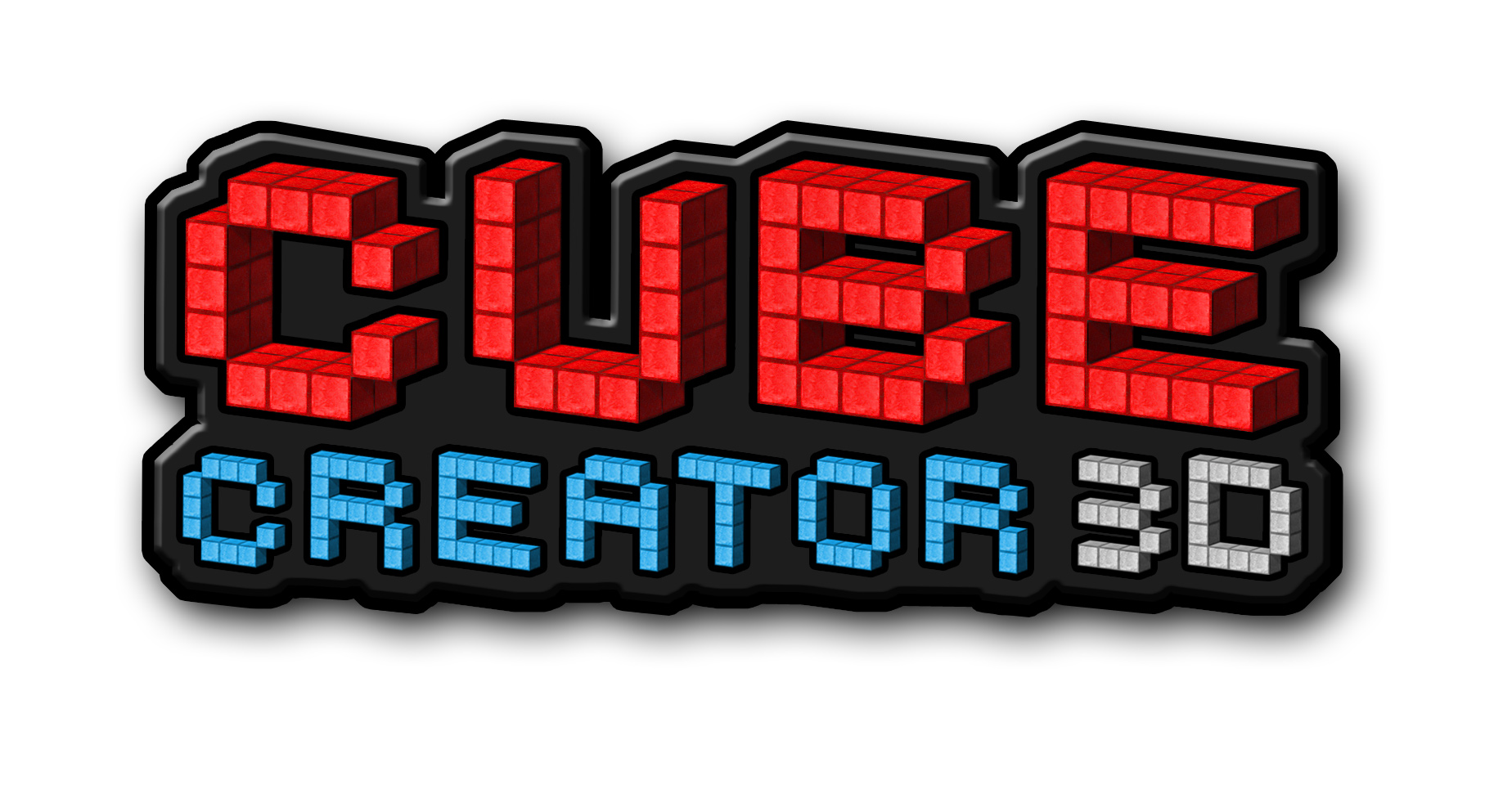 An update on the progress of Cube Creator 3D 1.2 has just been posted on developer Big John Games website from Ken Patterson, president of Big John Games. You can read the post below.
Dear Loyal Cube Creator 3D Players,

There has been a slight delay in development of Cube 1.2. We are a family business. As such, we have had an unexpected tragedy in our family and that has required much of our time to be devoted to mourning, grieving and dealing with many family matters.

I would also like to let everyone know we are down to last our last 50 bugs. We are working hard to eliminate these as fast as possible. We are back to 100 percent and are knocking off these bugs as quickly as we can.

Thank you for all of your support.

Ken Patterson, President of Big John Games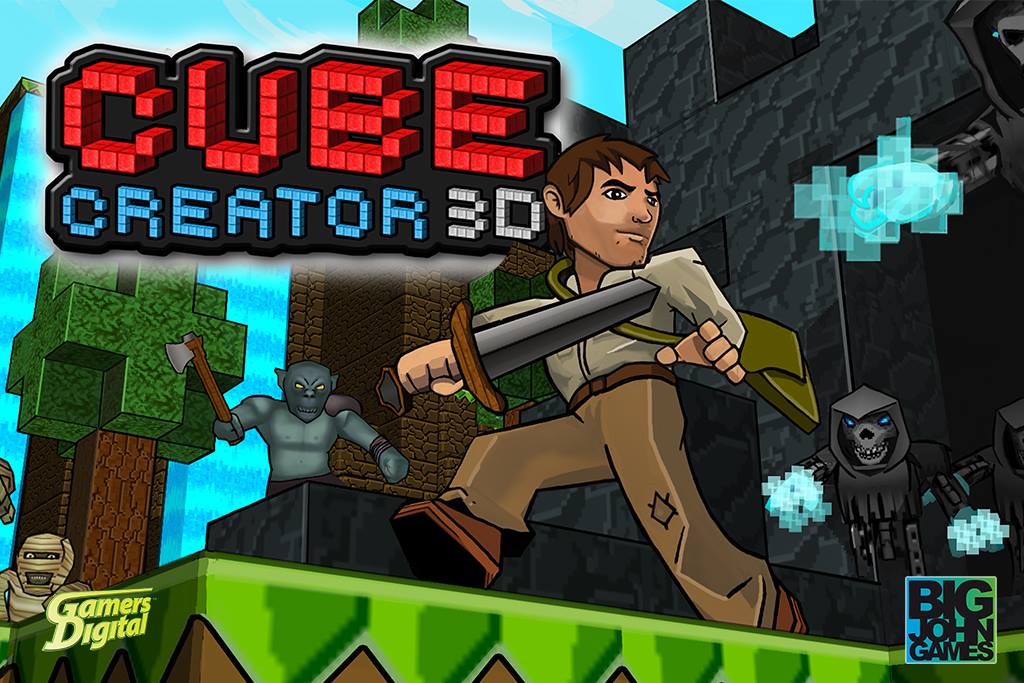 Big John Games was close to ending development on video games last summer. But thanks to the success of Cube Creator 3D – notably in Japan – the company is now on the rebound. It's the eighth best-selling 3DS eShop title in Japan, and it sold ten times as many copies as it had in America.
Thanks to Cube Creator 3D, Big John Games is now able to fund its own projects. The studio is starting out with "Racer Creator" which seems like it will end up on 3DS as well.
Interestingly, Big John Games and Arc System Works – who published Cube Creator 3D in Japan – were invited to a meeting with Nintendo to talk about upcoming projects/partnerships. Big John Games may end up receiving early access to NX as a result. While they wait on a development kit, the company is still working on 3DS, so it'd make sense for Racer Creator to be on that platform.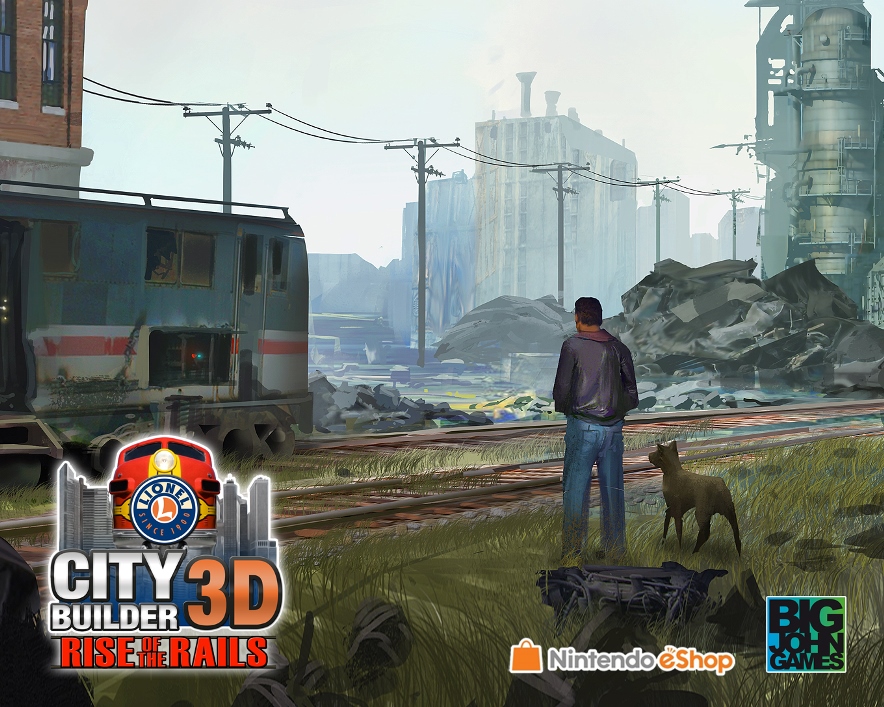 Big John Games put together a new developer video for Lionel City Builder 3D: Rise of the Rails, which hit the 3DS eShop last month. Take a look at it below.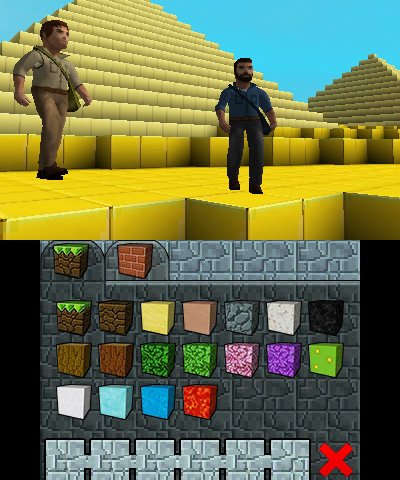 Despite having launched last year, Big John Games is still working on Cube Creator 3D to provide the game with updates. Version 1.2 is currently in the pipeline.
One feature set to arrive with the next update is multiplayer. You can see what this looks like via the attached screenshot.
As for the update, it's unclear when exactly it will be pushed out to players.
The very 1st peek at #multiplayer dev for #CubeCreator3D 1.2; view from 1 #3DS showing 2 other live players. pic.twitter.com/8S5O34Uiig

— Big John Games (@BigJohnGames) February 25, 2016
…we still don't have a timeline to announce, but #multiplayer for #CubeCreator3D is certainly on its way. More to come very soon! #3DS

— Big John Games (@BigJohnGames) February 25, 2016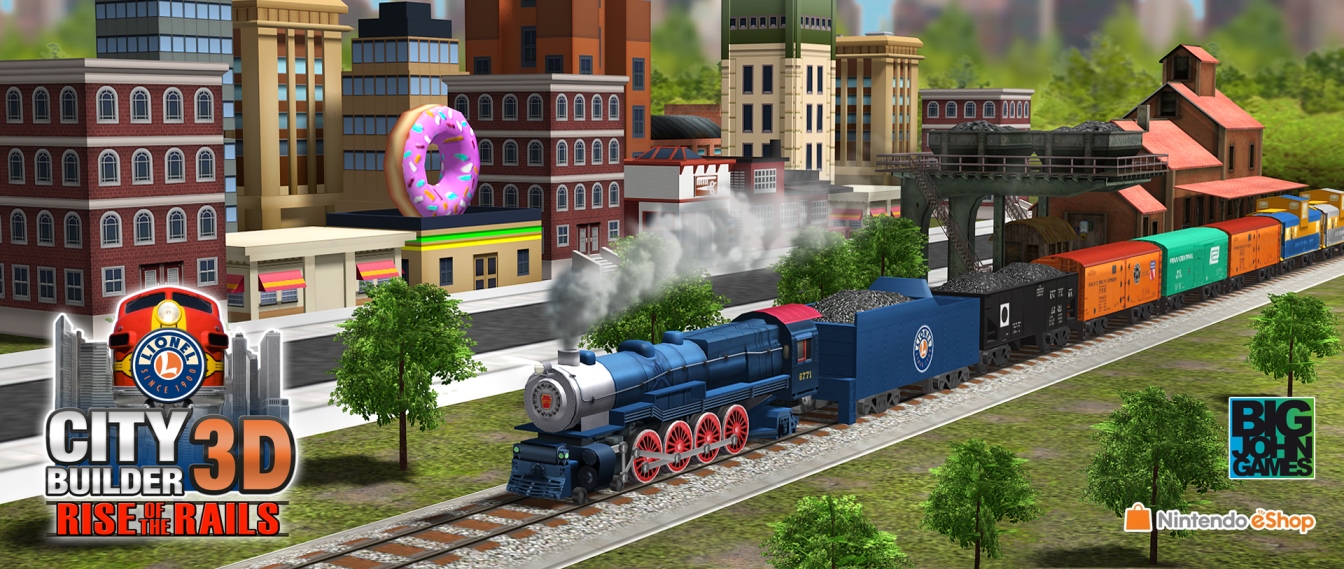 Lionel City Builder 3D: Rise of the Rails from Big John Games now has a release date. In North America, the game will be available on January 14. This has been a long time coming, as we first heard about it in August 2014.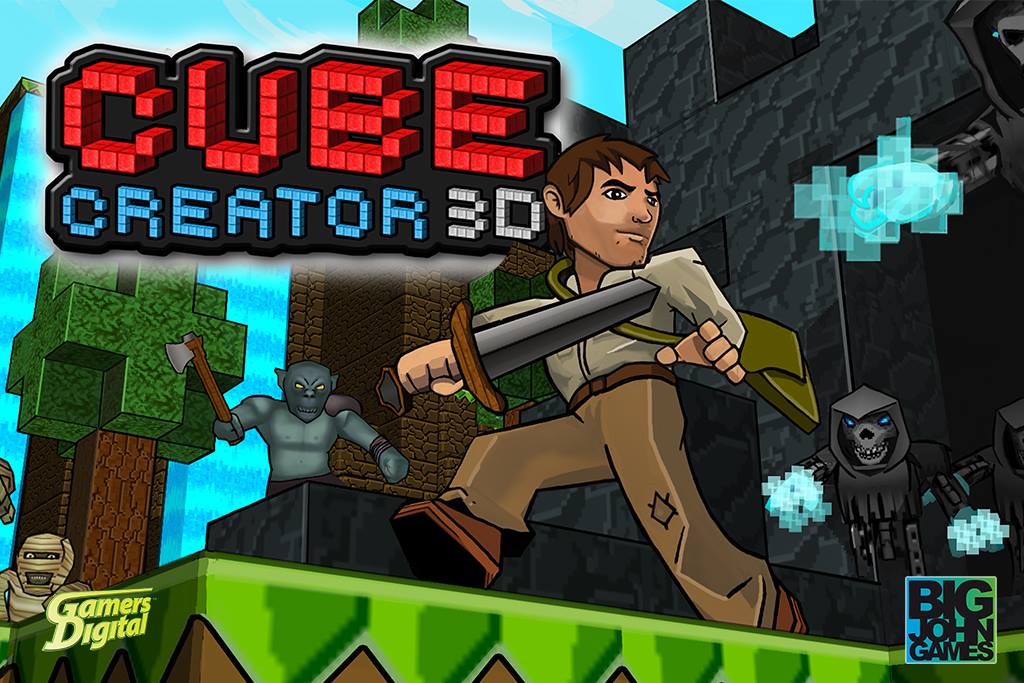 Cube Creator 3D version 1.1 was previously made available in North America a few months back. Thankfully, European players won't need to wait much longer for its arrival.
Big John Games announced on Facebook earlier today that Cube Creator 3D's latest version is scheduled for Thursday. The studio's message is as follows:
Check out this post to find out what's new in Cube Creator 3D version 1.1. There's also a trailer here.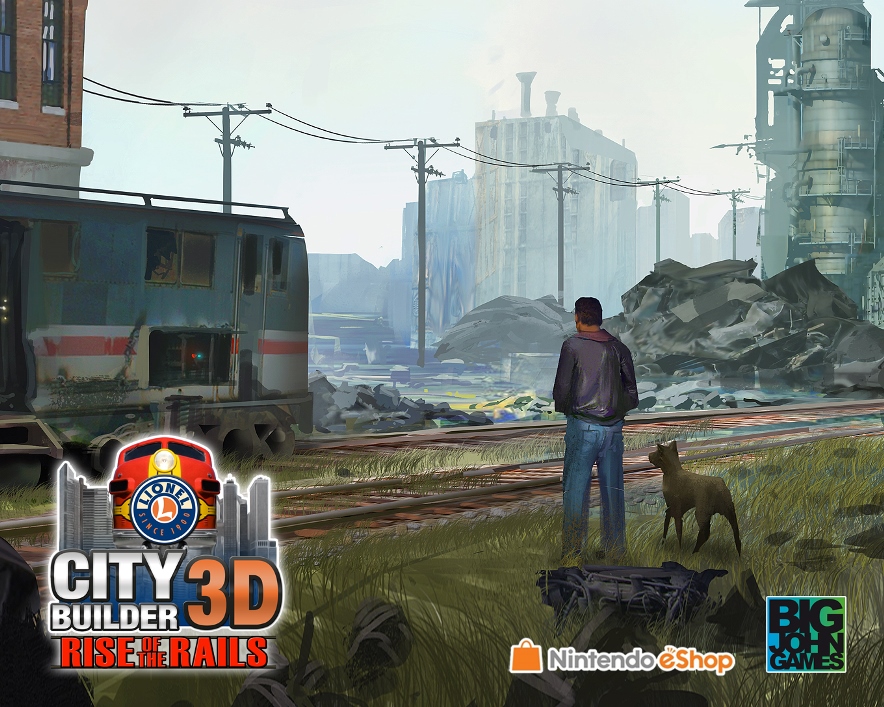 Cube Creator 3D developer Big John Games has informed us that Lionel City Builder 3D: Rise of the Rails is on track for the North American 3DS eShop early next month. Pricing will be set at $7.99.
The studio also put out a new trailer, posted below.
Lionel City Builder 3D: Rise of the Rails comes with two modes: a Creative Mode and Story Mode. The former allows for landscape and city creation where custom trains can be driven through. Meanwhile, Story Mode teaches players about driving trains, repairing tracks, and keeping the rail system alive and well. More details about both modes plus general information can be found after the break.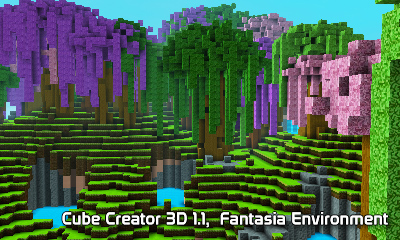 Big John Games created a new Cube Creator 3D trailer to show the game's new 1.1 update. We've posted it below.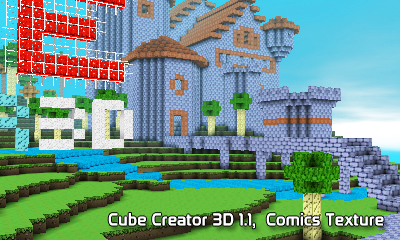 Big John Games has passed along more details plus screenshots pertaining to Cube Creator 3D version 1.1. Here's the latest from the studio:
– 2 new environments: Fantasia and Inferno
– Fantasia: massive multi-colored trees sprouting from a rolling landscape
– Inferno: lava-filled atmosphere surrounded by a rocky, mountainous terrain with floating basalt islands above
– New enemies in these environments
– 3 new block types: marble, basalt (volcanic rock), and purple leaves
– Can collect light and dark tree wood in Survival Mode
– You can also gather coal and diamond ore
– 3 different texture packs
– New music
– Each world has a different selection of tracks
– Ladders added in the update
– Players can now ascend walls with the use of ladders rather than having to build steps/stairs
– Grass will now spread to other nearby grass in the update
– Liquid cube editing is also enhanced: water and lava can be targeted/stacked/removed directly
– Performance has been improved
– Fly faster
– Add/subtract cubes faster in Creative Mode
– Customize Survival Mode campaign
– Select which four worlds you'd like to explore at the start, including saved Creative environments
– Transfer worlds between Creative and Survival Mode
– Enhanced loading/modifying worlds
– Bug fixes
Below are the new screenshots:
Cube Creator 3D's new update is out today in North America. In Europe, the actual game is slated for August 20.