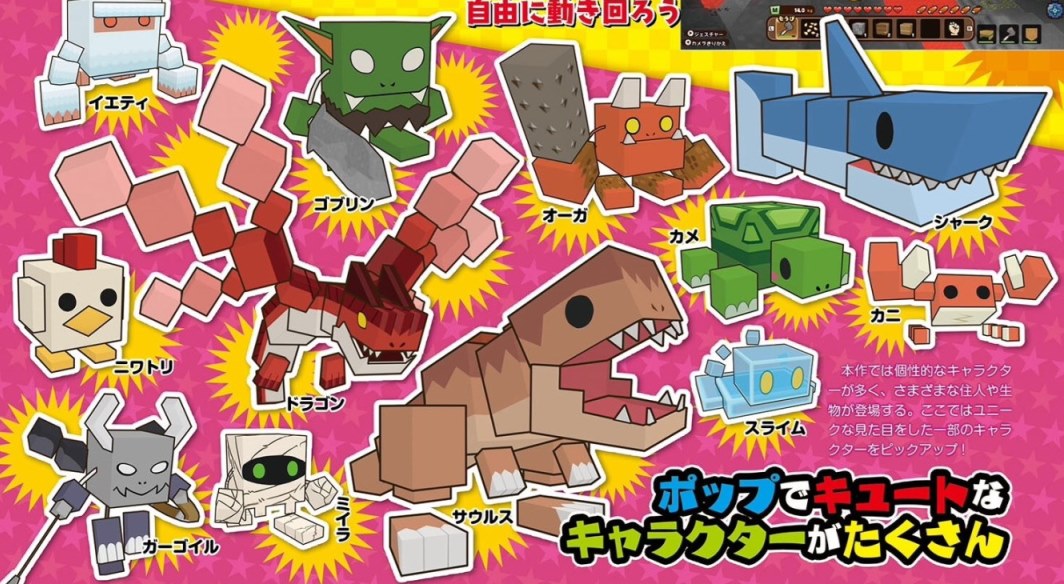 As was reported earlier in the week, Cube Creator X is heading to Switch. Famitsu has first details about the new game.
The following tidbits have been translated from the magazine:
– Has local and online multiplayer
– Cube types can be registered in part units
– Can choose the form of the stage in the stage builder
– Weather will change
– You can raise pets
– The concept of "temperature" has been added
– Example of the above: a wood cube will burn and become charcoal
– You can create your avatar design yourself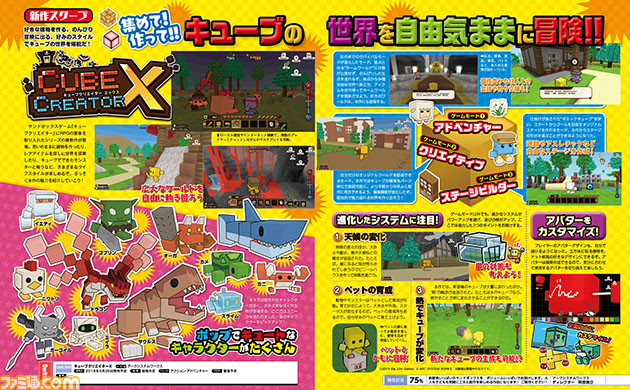 Cube Creator X, the latest entry in Arc System Work's sandbox construction series, has been announced for Nintendo Switch. It will be released in Japan in April 2018.
This was announced via preview images of this week's Famitsu magazine. We will have more detailed information on the game once the full issue is out on Wednesday.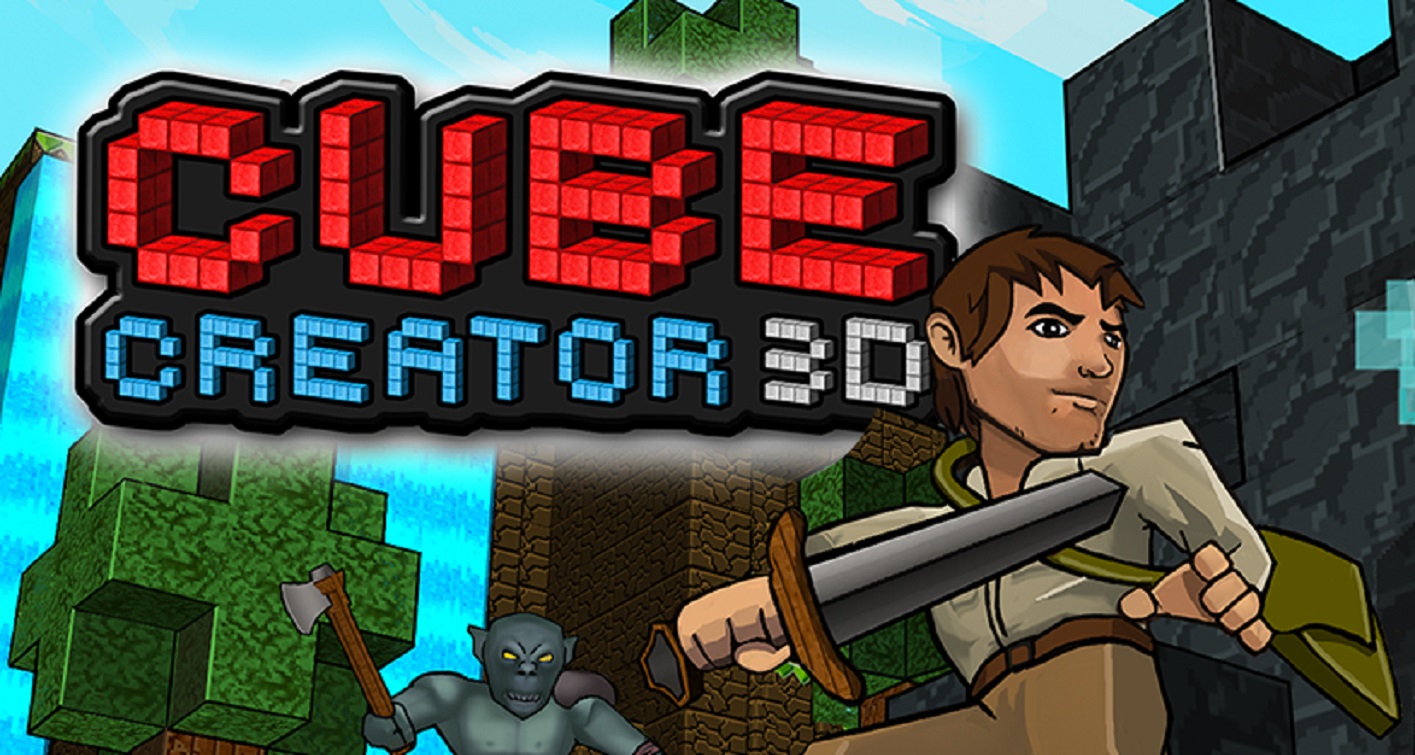 There hasn't been much news about it lately, but Big John Games has still been hard at work on Cube Creator 3D's 1.2 update. A preview video recently shared features two-player multiplayer, magic wand, battle scene with a beholder (eye-creature), flags, new music, running, and armor in an inferno world with the woolly texture.
Big John Games says that the new update "is almost complete." Once finished, it will be submitted to Nintendo for approval and release.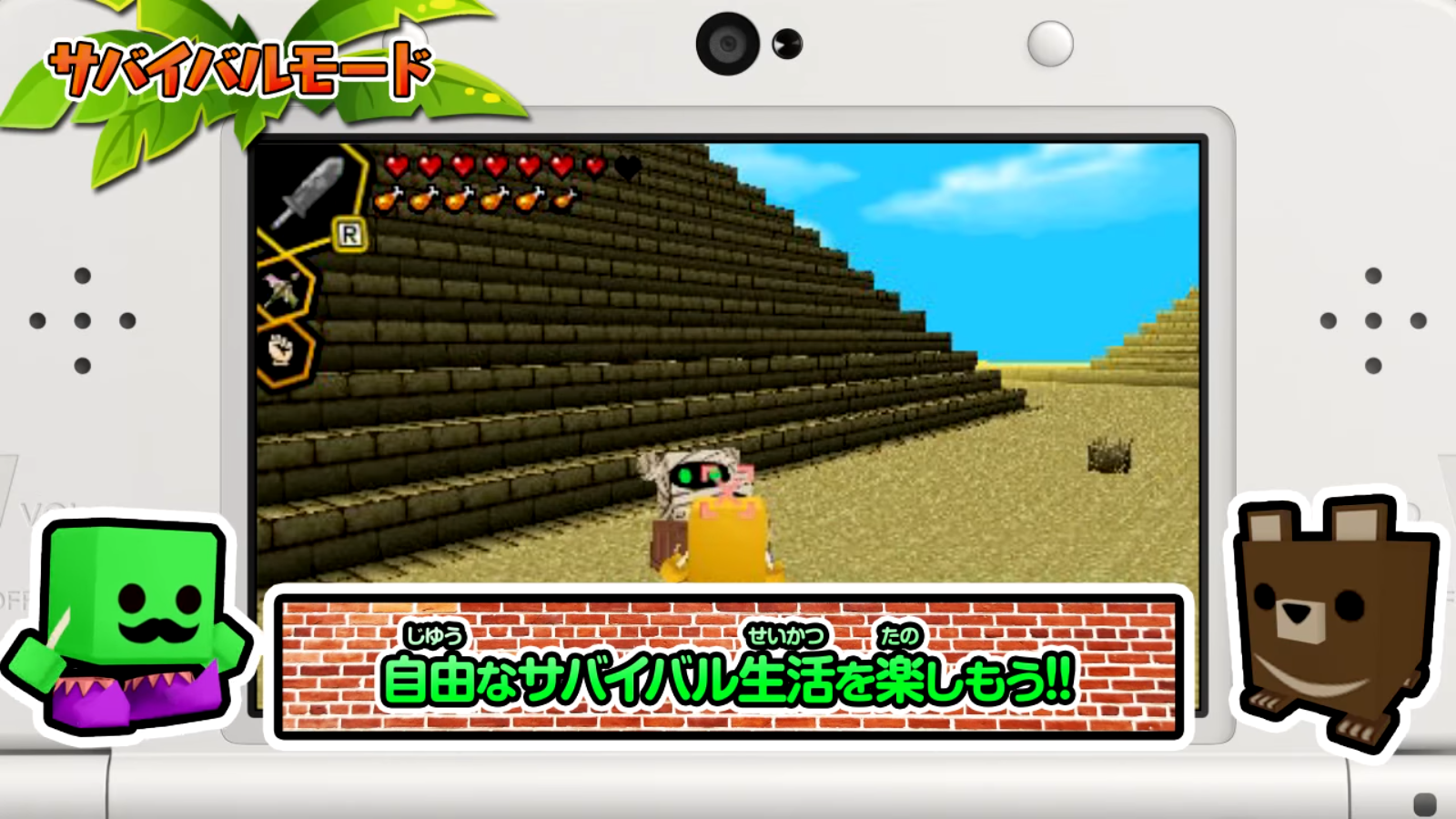 Update: Here's the Japanese boxart as well: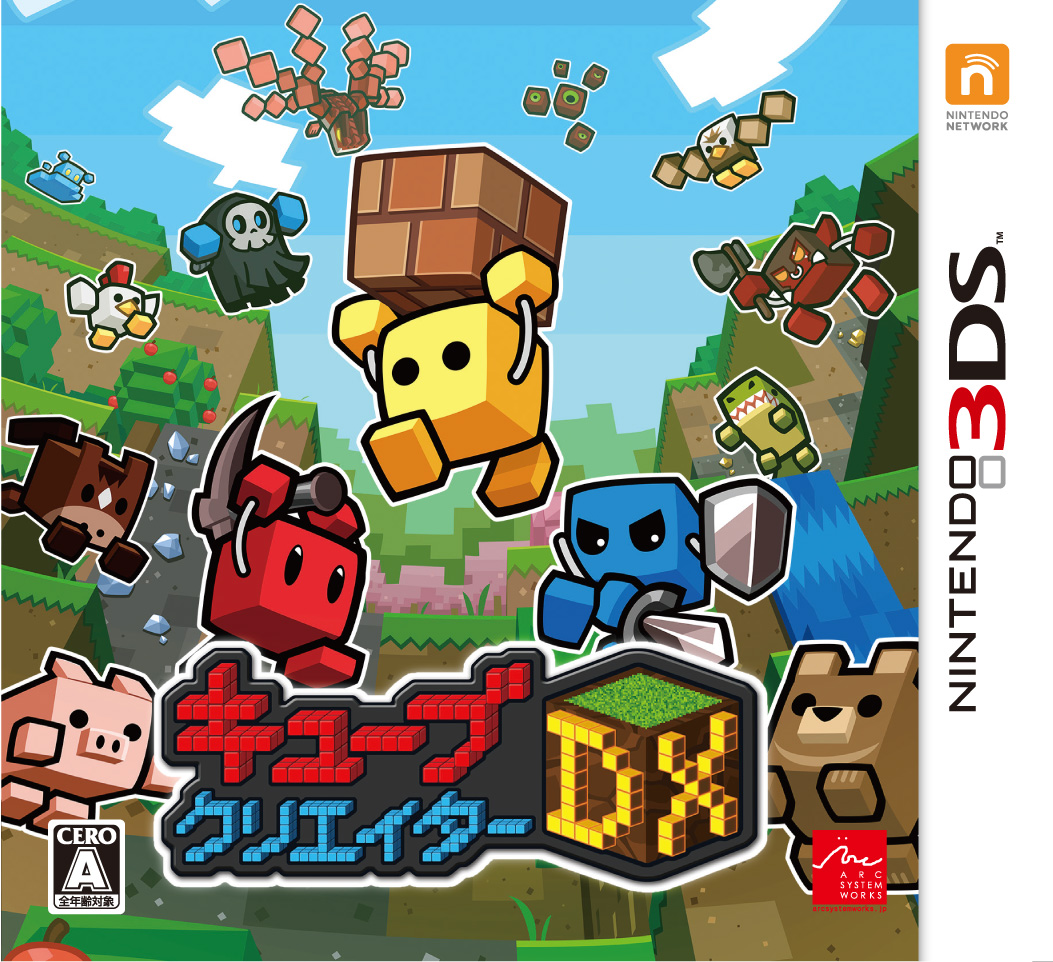 ---
Original: Arc System Works have released a new (Japanese) trailer for their upcoming 3DS game Cube Creator DX, which gives a nice overview of the game's various features: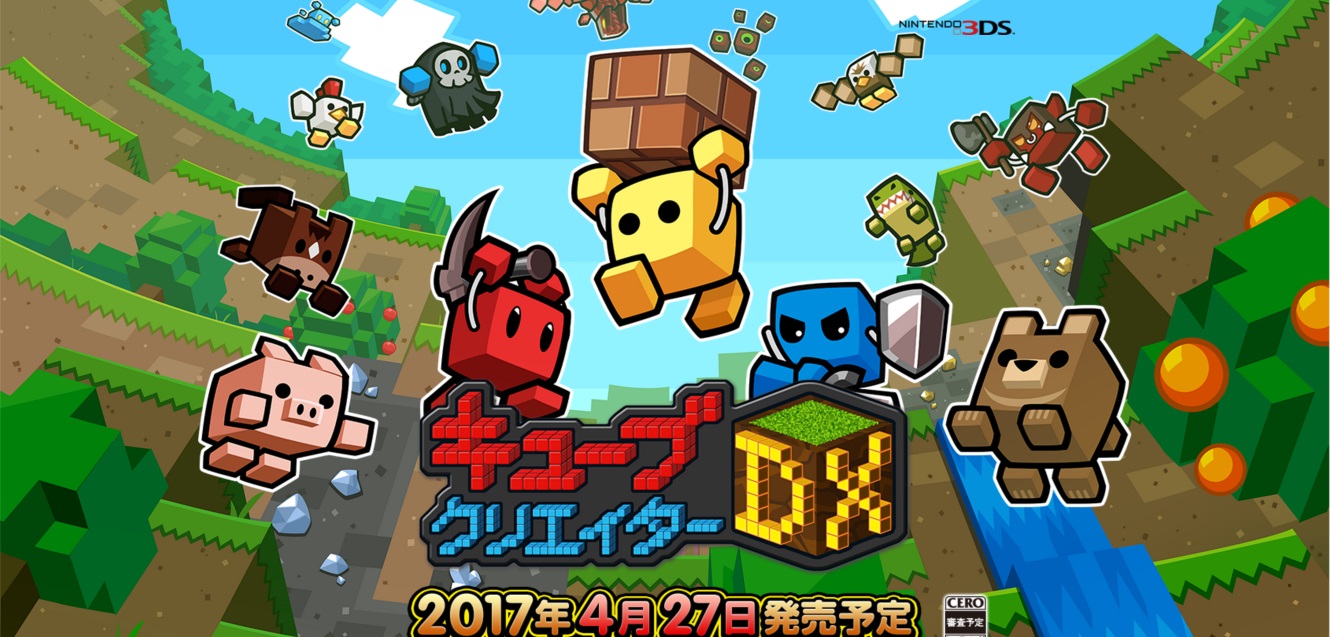 Arc System Works published the first trailer for Cube Creator DX today. Have a look at the video below.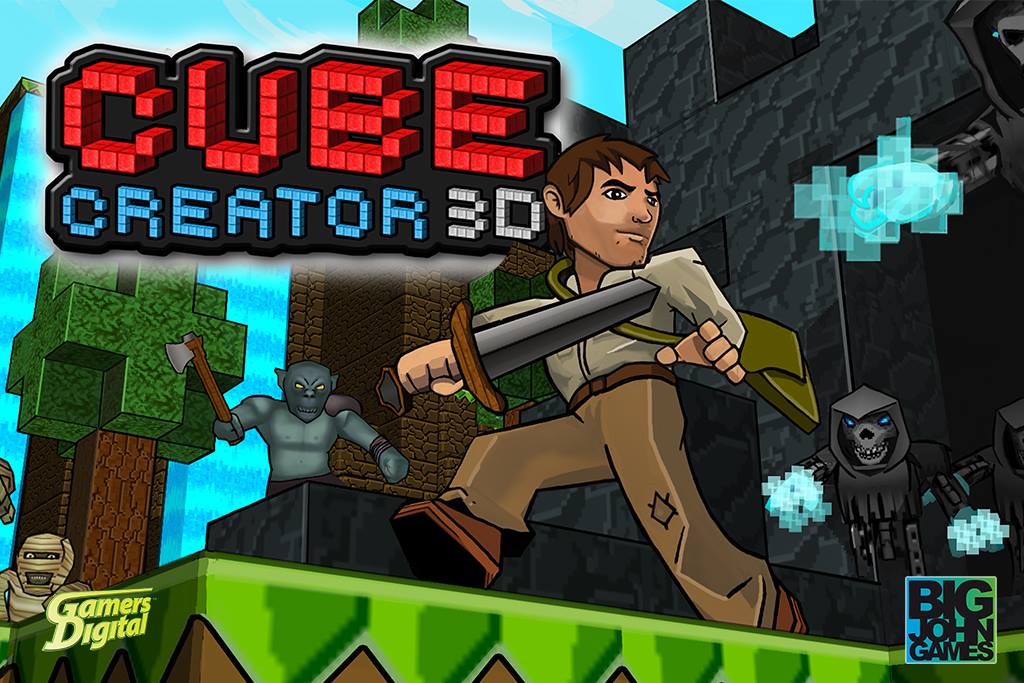 Cube Creator 3D has been very successful in Japan – perhaps even more so than in the west. Since launch, the game has sold 360,000 copies on the eShop in the country.
Japan is getting a new Cube Creator game, Cube Creator DX, in April. You can learn more about it here.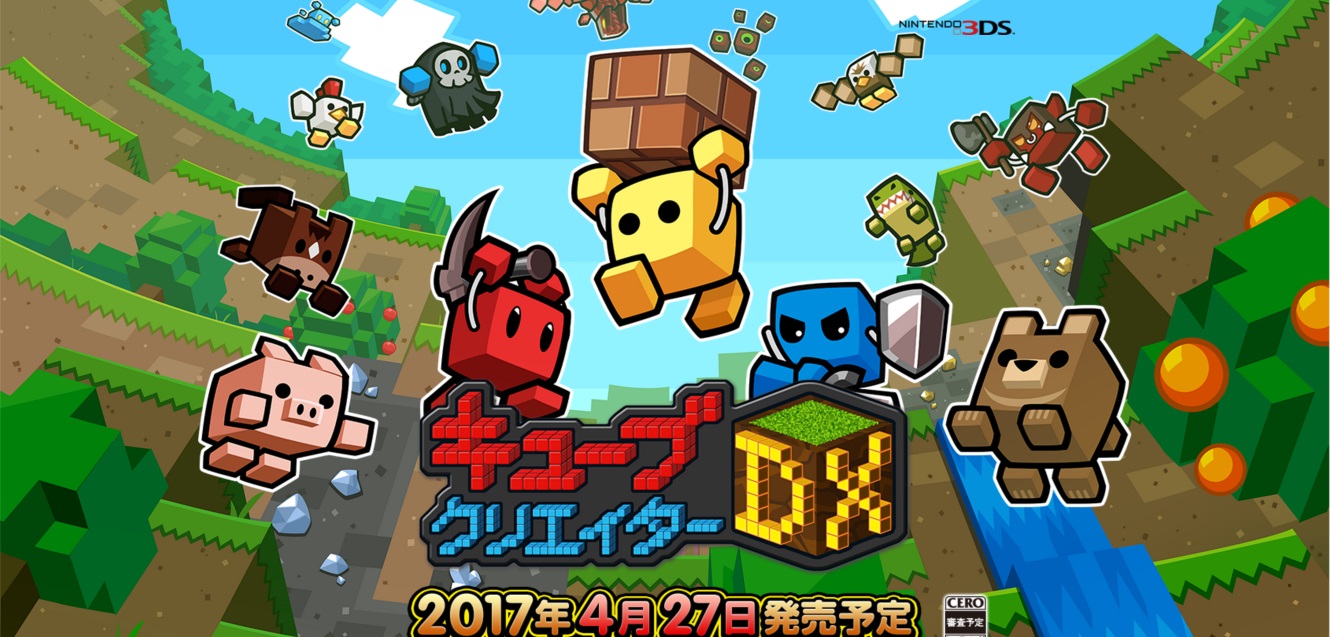 Arc System Works opened a teaser site for Cube Creator DX today. You can find it here. It's incredibly bare-bones at the moment, and it doesn't contain any content at the moment.
We do have a few new screenshots from Cube Creator DX. Those are in the gallery below.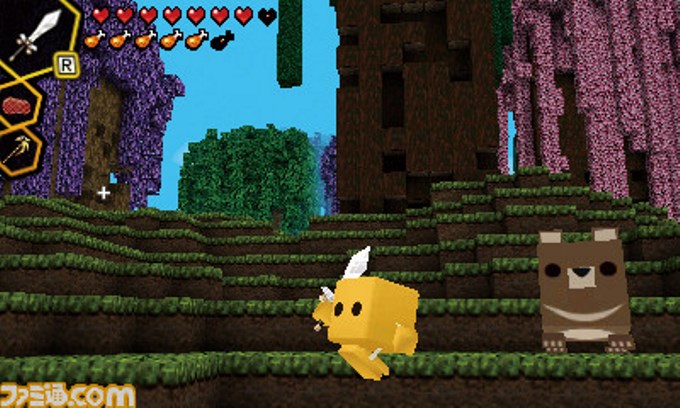 Famitsu announced Cube Creator DX for 3DS this week, and has since shared first screenshots from the game. We've rounded them up in the following gallery: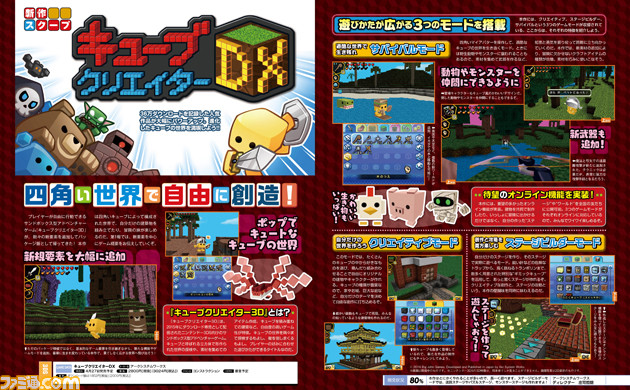 First details about Cube Creator DX have leaked out of Famitsu. As translated by Gematsu, three modes are included:
– Survival Mode – Control your avatar and survive the cruel world. New weapons and materials have been added, and the variety of items you can craft have doubled. You can also recruit animals and monsters.
– Creator Mode – Freely create buildings and characters.
– Stage Builder Mode – Create your own stages, and then play those stages. You'll be able to use a great number of "Gimmick Cubes," such as dangerous traps and jumping trampolines.
Online support is also in Cube Creator DX. It will be possible to make buildings with other players and publish stages / worlds through the internet.
Cube Creator DX releases in Japan on April 27. It'll be sold at retail for 2,800 yen, but a digital version will also be available for 1,852 yen.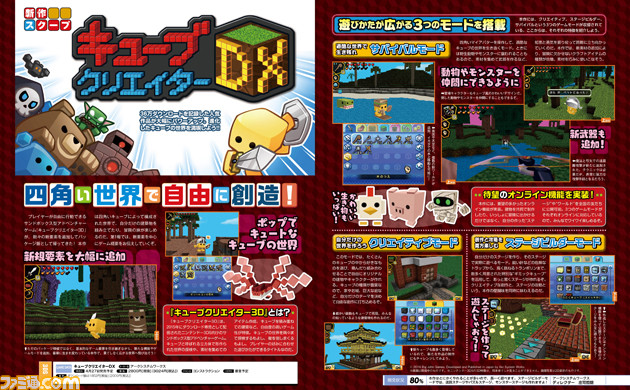 The latest previews for this week's issue of Famitsu revealed that Cube Creator DX for Nintendo 3DS is in development. This seems to be an improved version of Cube Creator 3D, rather than a true sequel. We will bring you more infos once we have access to full scans of this week's issue of Famitsu.