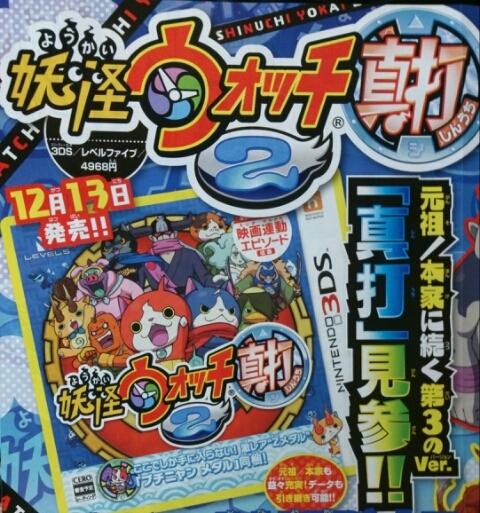 This month's issue of CoroCoro reveals that a new version of Youkai Watch 2 is in the works. Level-5 will release Youkai Watch 2: Star Performer in Japan on December 13. Pricing is set at 4,968 yen.
The new version of Youkai Watch 2 will new Youkai and quests as well as an anime episode that connects to the upcoming movie. Players will be able to transfer data from the original games (Ganso/Honke). Additionally, extras are planned like medals for the retail launch.
More Pokemon Omega Ruby/Alpha Sapphire content is continuing to leak from this month's CoroCoro. Check out new scans above, and even more details below.
– Primal Kyogre's new move: Origin Wave
– Rayquaza is also said to hold a secret to Mega Evolution
– You will see a Mega Evolution for the first time in the previously mentioned demo
– Can then transfer it, as well as items you collect, over to the main games when they are released
– It is also hinted that if you play the demo every day, something special will happen
– Mega Gallade is Psychic/Fighting-type still
– Has the ability Inner Focus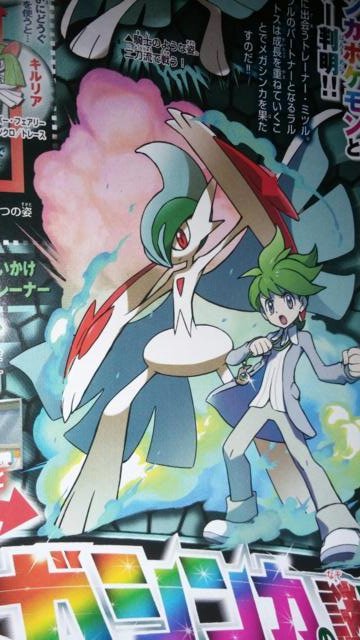 A few more Mega Evolutions have been revealed in Pokemon Omega Ruby and Alpha Sapphire through the latest issue of CoroCoro magazine. Mega Gallade, Mega Sharpedo and Mega Camerupt have all been confirmed. Mega Sharpedo has the Strong Jaw ability and Mega Camerupt has the Sheer Force ability. It's looking like the game's signature legendaries, Primal Kyogre and Primall Groudon will also have new abilities with Kyogre spouting the brand new Land of Beginnings and Groudon with Land of Endings. Both will trigger an effect known as Strong Rain and Strong Sunlight though it's unknown what implication this will have on gameplay.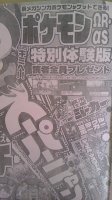 As if today's Smash demo wasn't enough, today info came by way of the latest CoroCoro magazine that Pokemon Omega Ruby and Alpha Sapphire will also be getting their own demo. Those that purchase the latest issue of Shonen Sunday magazine (due out October 15th) will get a serial code granting access to the trial version of the Pokemon remakes, which will give players the choice of a Grovyle, Combusken or Marhstomp to progress through the demo with, the end reward being a Mega Evolution. No word on whether this promo is exclusive to Shonen Sunday or whether or not it will go public on the eShop at a later date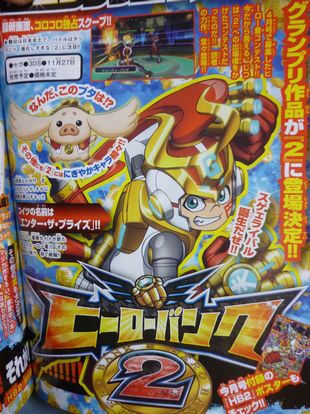 Hero Bank 2 is in development for the 3DS, this month's CoroCoro reveals. The game will be coming to 3DS on November 27. We don't have too many details at the moment, but you can find a scan showing Hero Bank 2 above.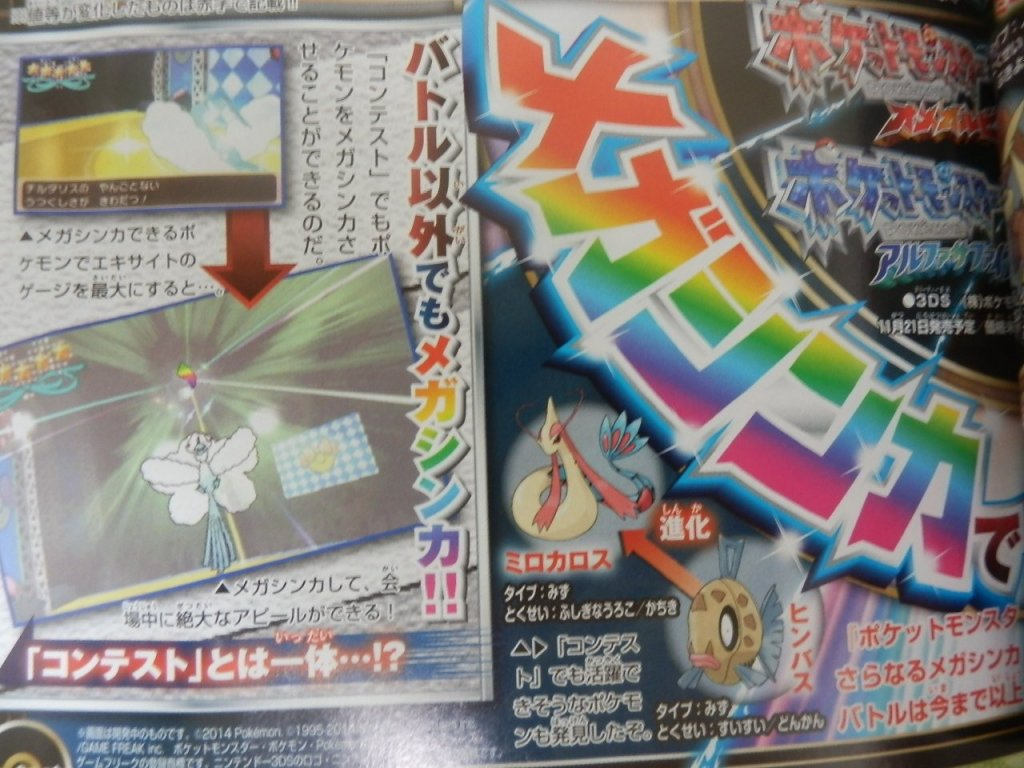 Yet another Pokemon Omega Ruby/Alpha Sapphire scan has emerged from this month's issue of CoroCoro. The image above showcases Pokemon Contests – in-game shots of the Contest Hall specifically.
Feebas's evolution is based on contests. We also learn that you can Mega Evolve during contests – boosting the Excite Meter & Appeal – but it can only be done when the Excite Meter is full.

According to the September issue of CoroCoro, the "Primal Reversion" forms of the legendary Pokemon Groudan and Kyogre will be featured in an upcoming movie debuting next year. No further information has been made available at this time. If additional details surface, we'll be sure to let you know.
Update: This may not be happening after all. It seems CoroCoro has changed the text on its website, indicating that the magazine will discuss the characters and stages revealed thus far.
---
The official website for Japanese magazine CoroCoro has revealed that the next issue will be jam packed and is set to reveal all the characters and stages in Super Smash Bros. for 3DS.
CoroCoro goes on sale around the 15th of every month, but due to the fact it generally brings a lot of Pokémon related news, among other things, the magazine tends to leak early fairly often. So, chances are we could be learning about these characters and stages a lot sooner than the 15th of next month.
Super Smash Bros. for 3DS is due to be released in Japan in September, with a release elsewhere due in October.
Source, via
Update: More scans, including a look at the gym leaders and five different Pikachu appearances that appear to be related to the contests.
More content from this month's CoroCoro has started to leak. The latest images show the new Pokedex, which seems to be based on the Game Boy Advance. There's also a piece labeled "Madame Pikachu". Another piece shows the gym leader Brawly.
Stay tuned for further updates…