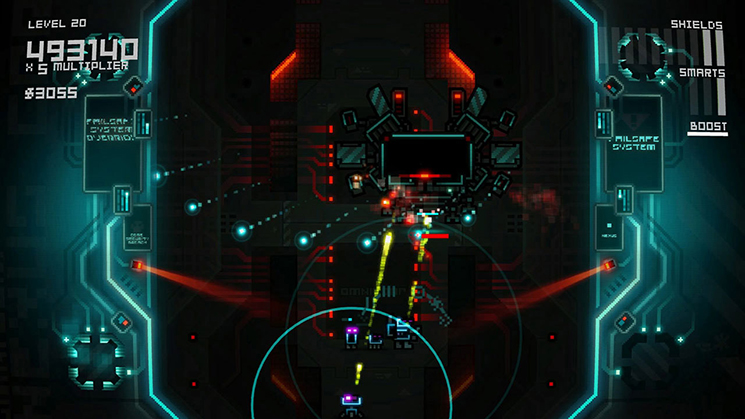 Curve Digital has now released the launch trailer for Ultratron, which hits the Wii U eShop next Thursday. Watch it below.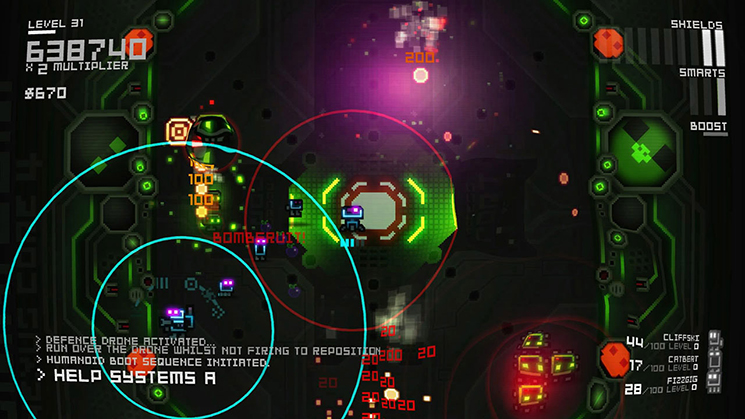 Some footage has come in of Ultratron's Wii U build. You'll find nearly a half hour of footage below.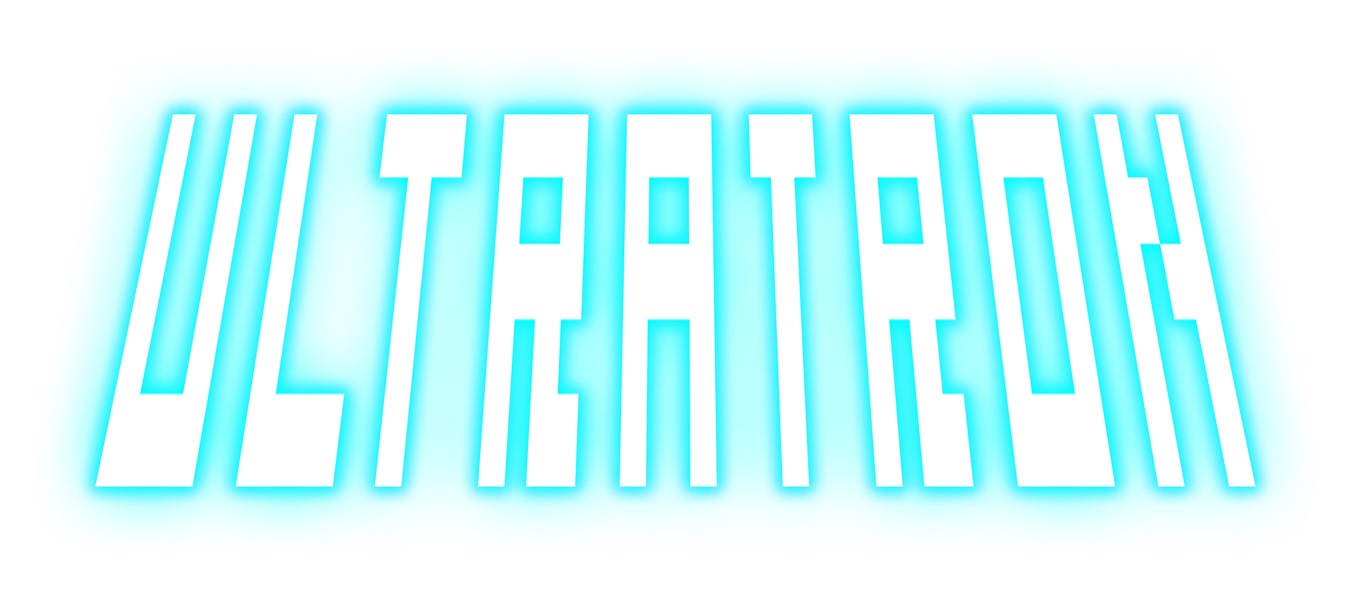 Curve Digital announced today that the twin-stick shooter Ultratron is coming to the Wii U eShop on May 14. Pricing is set at $9.99 / €9.99 / £7.99, and launch discounts will be available.
You'll find an overview of Ultratron and some screenshots below.
The last human has been slain by evil killer robots. You are the one remaining humanoid battle droid. Your mission: avenge the human race. Boost your battledroid with power-ups, buy cute but deadly pets in the shop. Blast your way through 40-plus glowing neon levels, avoiding Chasers, Turrets, Spawners, Minelayers, bombs, and bullets, and take on the four giant boss 'bots of the Apocalypse – Ieiunitas, Bellum, Lues and Letum.

Ultratron is a homage to the 80s arcade machines of years past. The game hails from developer Puppygames and combines the captivating experience of an old-school Robotron-esque arcade shooter with a unique retro-futuristic soundtrack and slick, stylised graphics, complete with simulated CRT-curve.

With unique retro-futuristic sound and graphics, player responsive difficulty and a subtle system of tactics combined with classic gameplay, Ultratron is a fun and hypnotic arcade blast which has already thrilled players on Steam – indeed, with its 92 per cent positive user rating, it's regarded as one of the best examples of the genre.
Source: Curve Digital PR
Based on a new tweet, Curve Digital may have something in store for tomorrow's Nintendo Direct. It could be something extremely small such as being a part of an eShop reel. We really won't know until after the presentation airs. In any case, here's the relevant tweet:
Nintendo Direct tomorrow! Not saying we're definitely in there, but keep your eyes peeled for a little sprinkling of Curve magic possibly.

— Curve Digital (@CurveDigital) March 31, 2015
There's been a very tricky topic making the rounds today. I'm not going to go into details here, but an exploit has been discovered involving OlliOlli's cross-buy functionality.
Curve Digital, the game's publisher, is definitely aware of what's going on. The following tweet was just published on Curve's Twitter account a short while ago:
We're flattered people are prepared to compromise their account security for a copy of OlliOlli on 3DS, but we wouldn't recommend it.

— Curve Digital (@CurveDigital) March 11, 2015
Curve Digital spokesperson Paul Watson also told Eurogamer:
"Before opting in to Nintendo's Buy One Get One Free initiative, the company made clear that we could do it one of two ways, and both were potentially open to exploitation beyond our control. Despite this, we're very happy with the cross-buy sales on Nintendo's platforms so far, and will be taking part in the initiative again where possible."
Four Sided Fantasy is coming to Wii U next year thanks to developer Ludo Land and publisher Curve Digital. The game was funded on Kickstarter in May of last year.
Four Sided Fantasy offers a mix of puzzle and platforming gameplay, in which players "make their way around surreal dreamlike levels by controlling and manipulating the way the screen wraps around itself". Asteroids and Pac-Man are a couple of examples that feature a similar wraparound mechanic.
Watch Four Sided Fantasy's trailer above. The title is due out in Q1 2016.