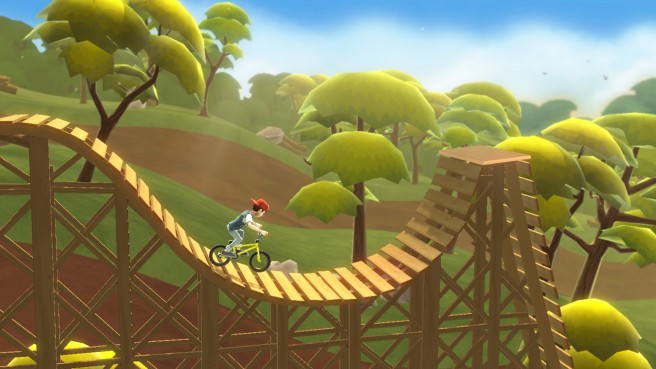 Curve Digital has announced that the hit iOS and Android game "Pumped BMX 2" is coming to new platforms as "Pumped BMX +". The game is planned for a number of platforms, including Wii U.
Here's the official overview:
Originally developed by one man studio Yeah Us!, Pumped BMX + sees players ride their way through increasingly challenging levels while pulling off crazy and impressive trick combinations. The game lets players choose their rider style and throw down their best stunts whilst racing through more than 500 challenges to reach the top of the leader boards.
Pumped BMX + features high definition graphics and animation, a new enhanced and intelligent control system, new fully licensed soundtrack, and authentic BMX tricks which can be combined for almost unlimited creativity.
Pumped BMX + will be out on the Wii U eShop later this year. Check out a trailer below.
Source: Curve Digital PR