First of all, let's just get this out there: Monster Hunter 4 Ultimate will be available on Friday, February 13th, 2015. Sorry to have kept you waiting so long for this bit of news, but I bet it's earlier than you were expecting, right? =)

And to help with the wait, we're pleased to announce that a special demo version of the game is coming soon including:

– Tutorial on basics and weapon controls;
– All 14 weapon classes;
– 3 unique monsters;
– Single player plus Local and Online Multiplayer options!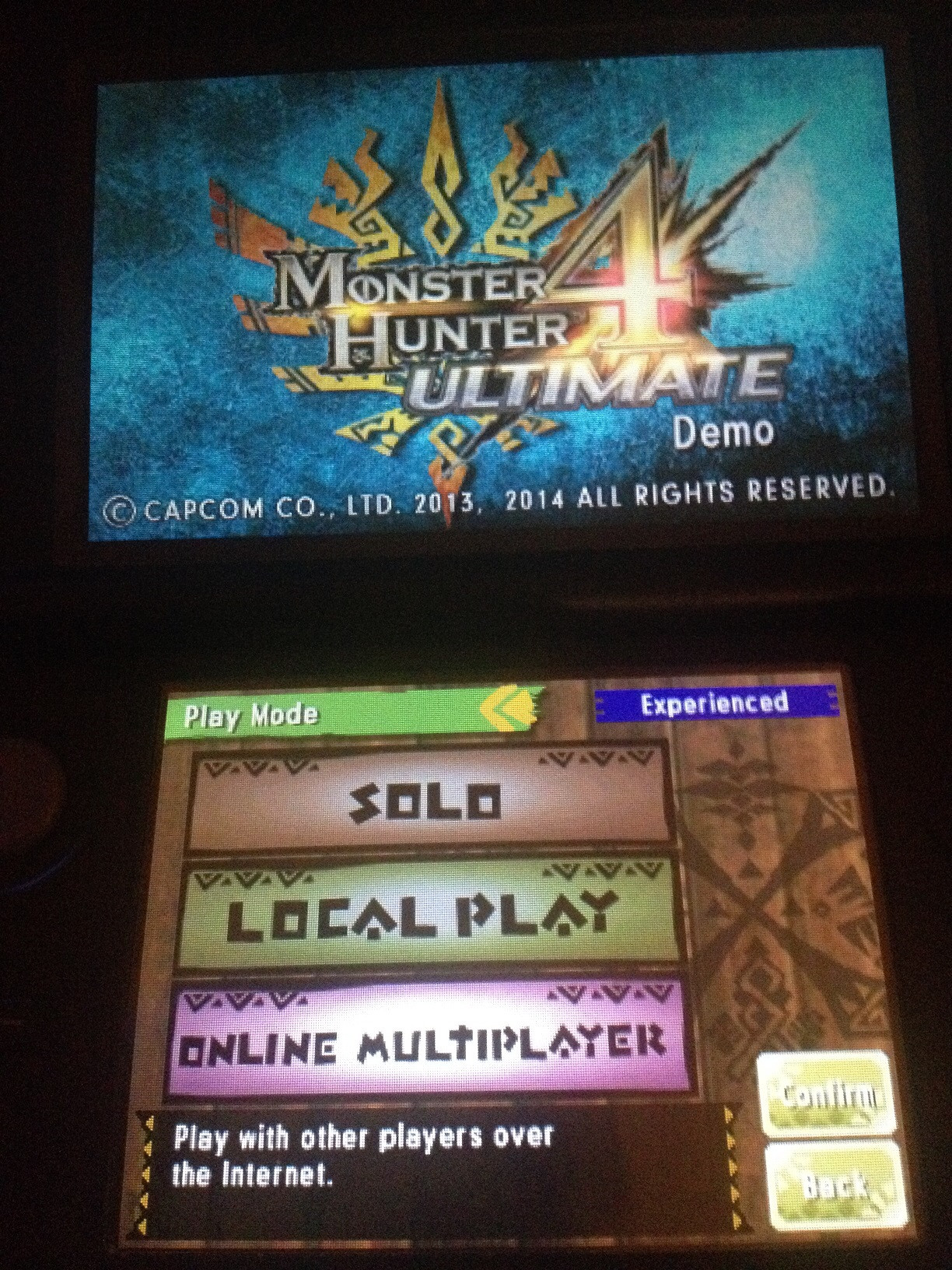 Capcom hasn't released a demo for Monster Hunter 4 Ultimate on the eShop, but some 3DS owners are managing to get access. We're hearing that the demo was distributed at a Nintendo of Europe headquarters event today. There will apparently be another event in Paris soon as well.
Monsters in the demo include Great Jaggi, Tetsucabra, and Gore Magala. Online play is not yet functional.
Thanks to Jake for the tip.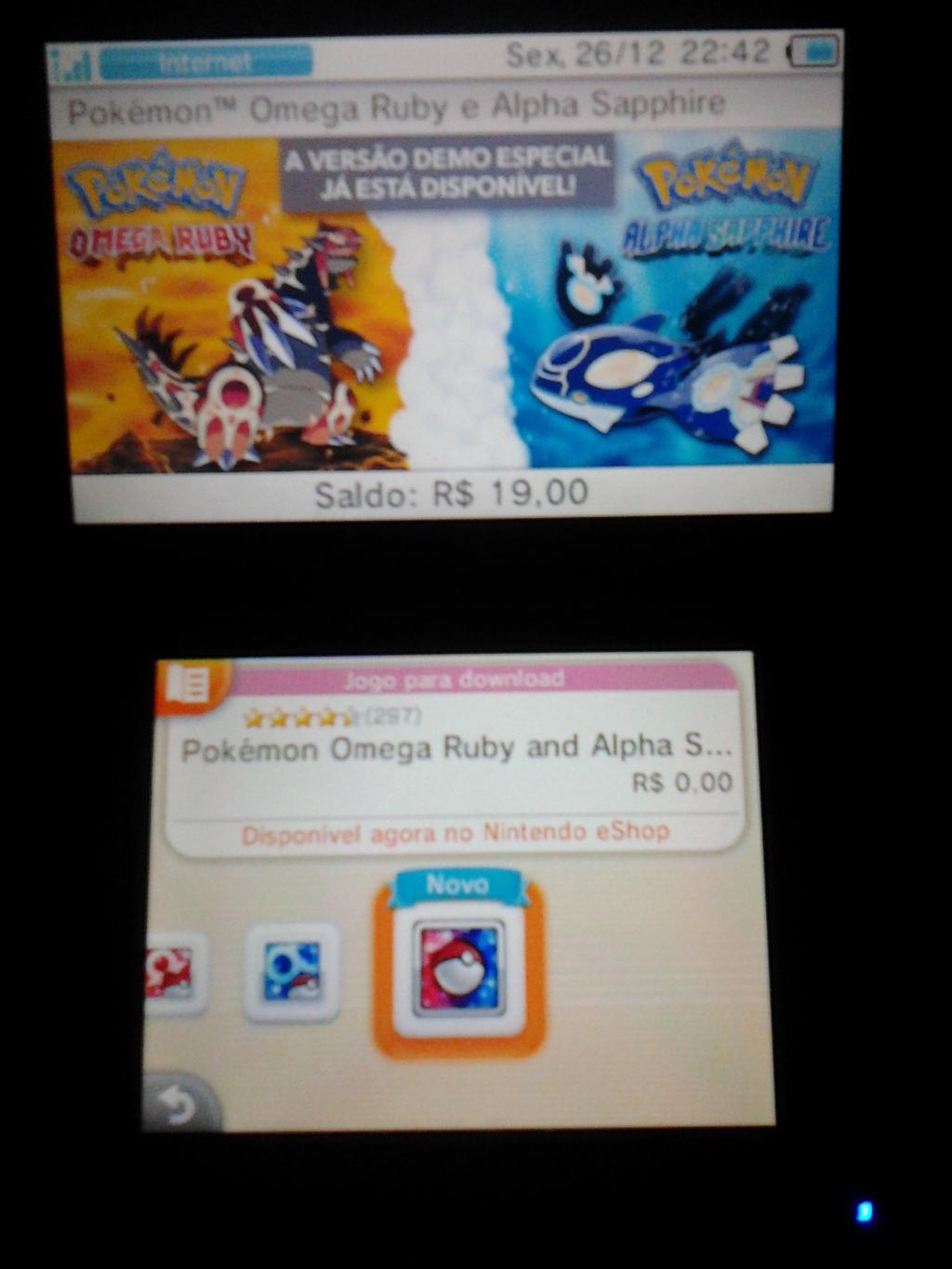 Nintendo has released the "Special Demo" for Pokemon Omega Ruby/Alpha Sapphire on the 3DS eShop. As far as I can tell, it's the same download as the one fans could obtain by using certain codes. The demo is now widely available to all!
Thanks to Duarte N for the tip.
Japanese players now have access to a Etrian Odyssey II Untold: The Knight of the Fafnir demo. For an overview as to what's included, check out the brief summary below:
– Play up to the third level of the Yggdrasil Labyrinth
– Level cap of 10
– Can hold up to 99 Grimoires (full game supports 400)
– 1 save data
– Full version will have 1 slot on the game cartridge with an additional eight on the SD card
– Can bring save data over to the full version
– Demo supports 30 plays
– Demo only has new tracks, but the full game will let you switch between the FM version and the newer ones.
– Due to capacity limits on the demo, data for BGM, images, and voices will be different at some parts from the full version of the game as well
– No opening movie in the demo
– No DLC, StreetPass, QR codes, Album Mode as well