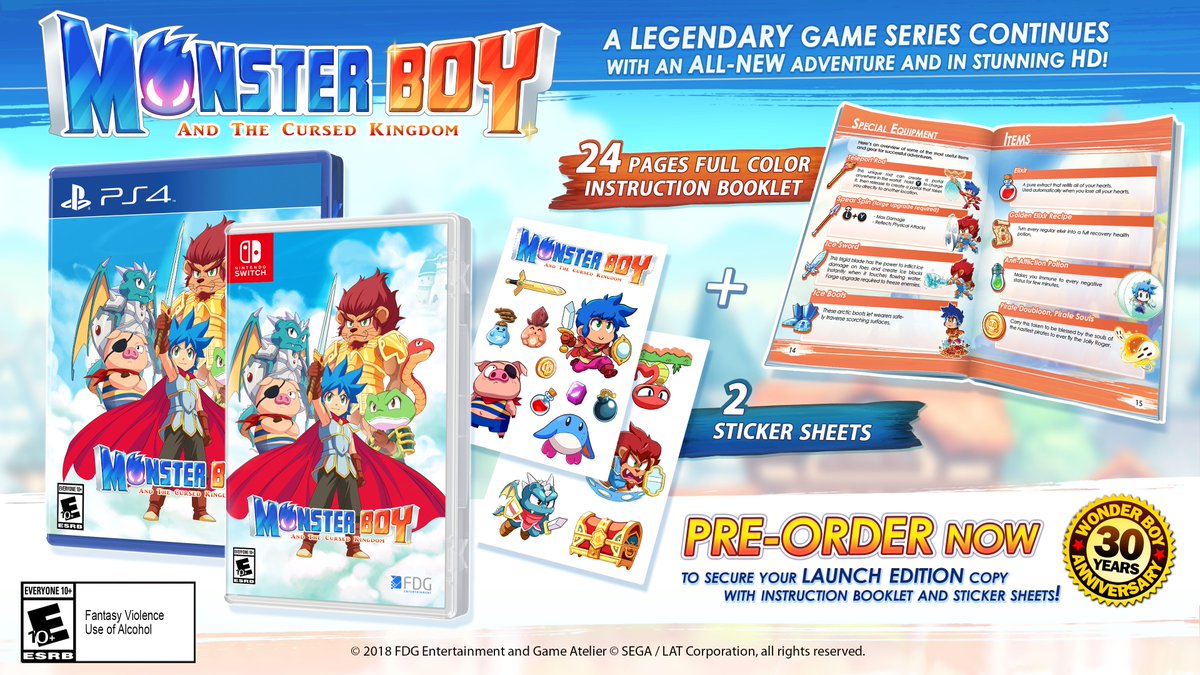 FDG Entertainment has provided a first look at the Monster Boy launch edition package. Copies will include a physical version of the game, an instruction booklet, and sticker sheets.
Monster Boy will be available for Switch this summer. FDG said today that the specific release date will be announced next month.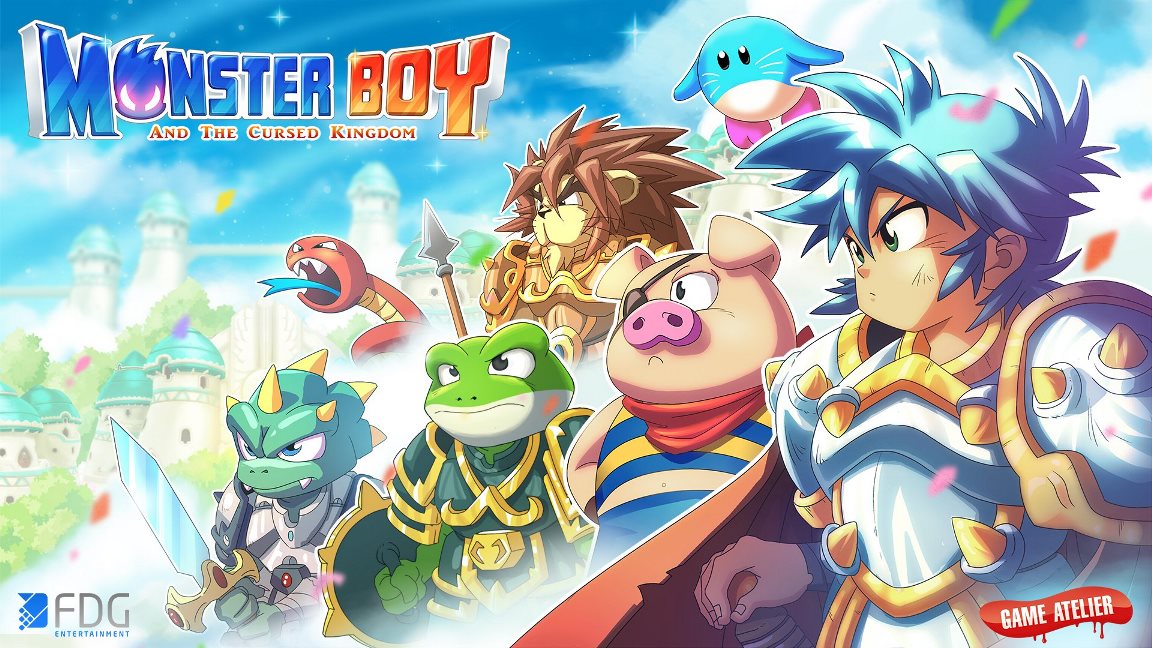 Publisher FDG Entertainment is bringing Game Atelier's platformer Monster Boy and the Cursed Kingdom to Switch this year. On Twitter, the publisher shared some new technical information.
Monster Boy and the Cursed Kingdom will run at 60 frames per second in all play modes. When Switch is docked, the game will run at 1080p. The resolution drops a bit to 720p in portable mode.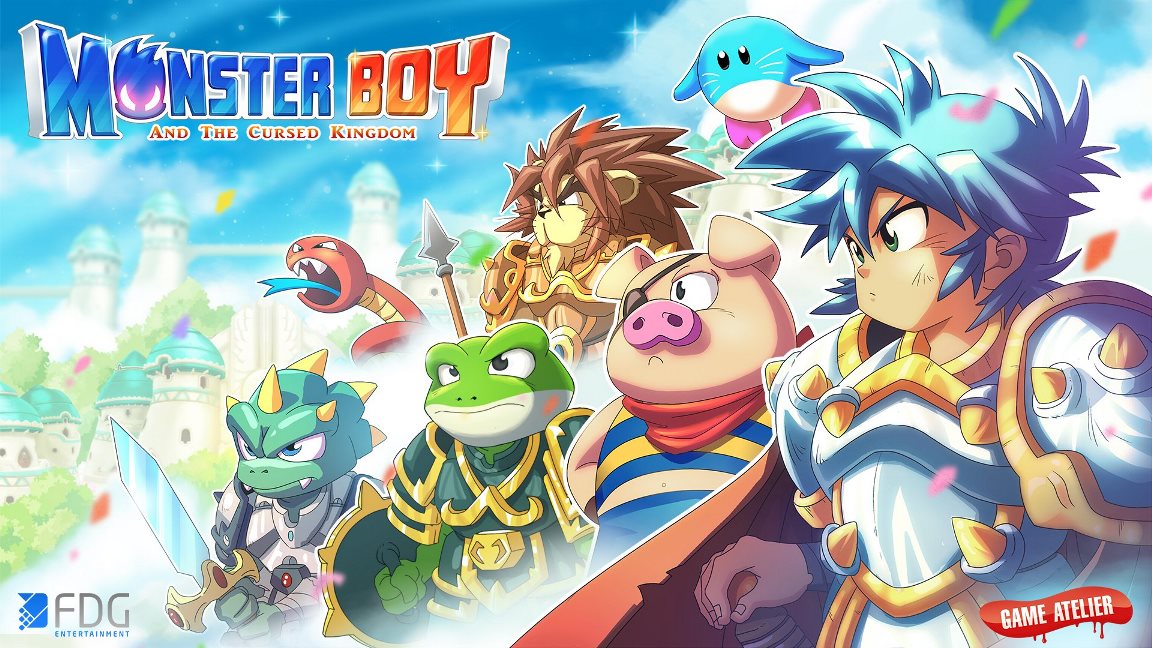 FDG Entertainment showed off the latest build of Monster Boy and the Cursed Kingdom on Switch at E3 this past week. Check out some off-screen footage below.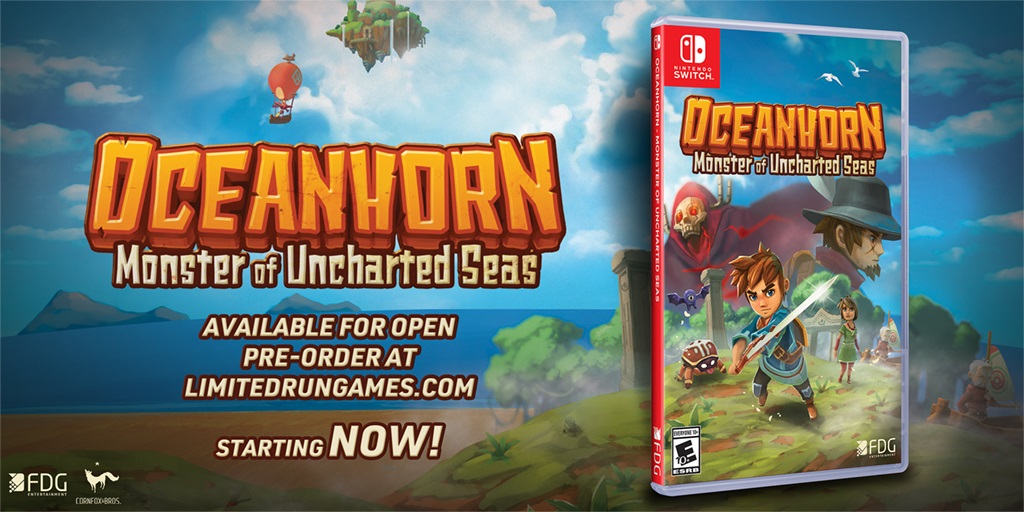 Oceanhorn is another title from Limited Run Games getting the physical treatment. In fact, pre-orders are live on the company's website now.
You can reserve it here. Pre-orders will be open for the next month. Copies should ship within the next 2-3 weeks.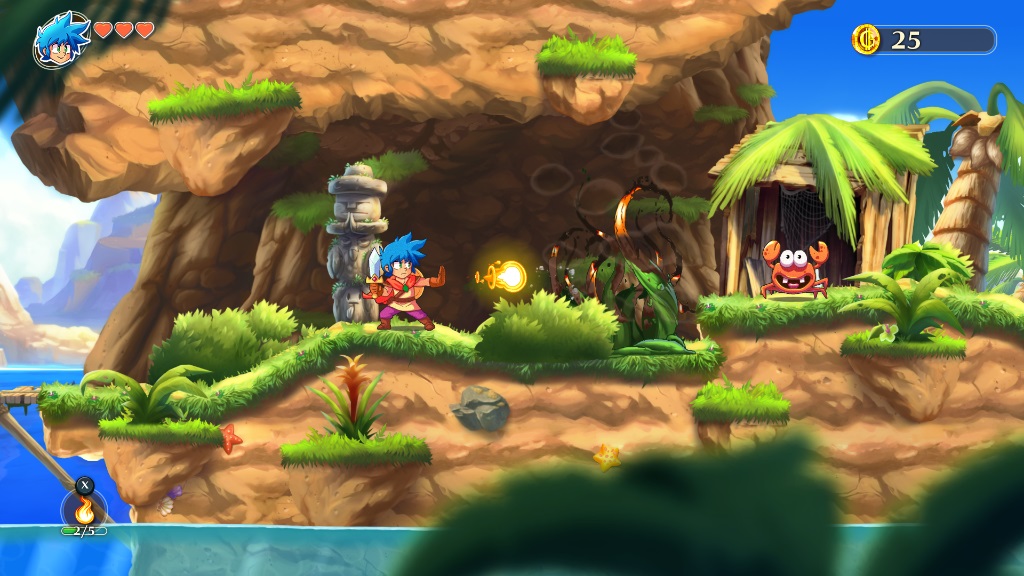 FDG Entertainment is getting a head start on E3 with a new trailer for Monster Boy and the Cursed Kingdom. Watch it below.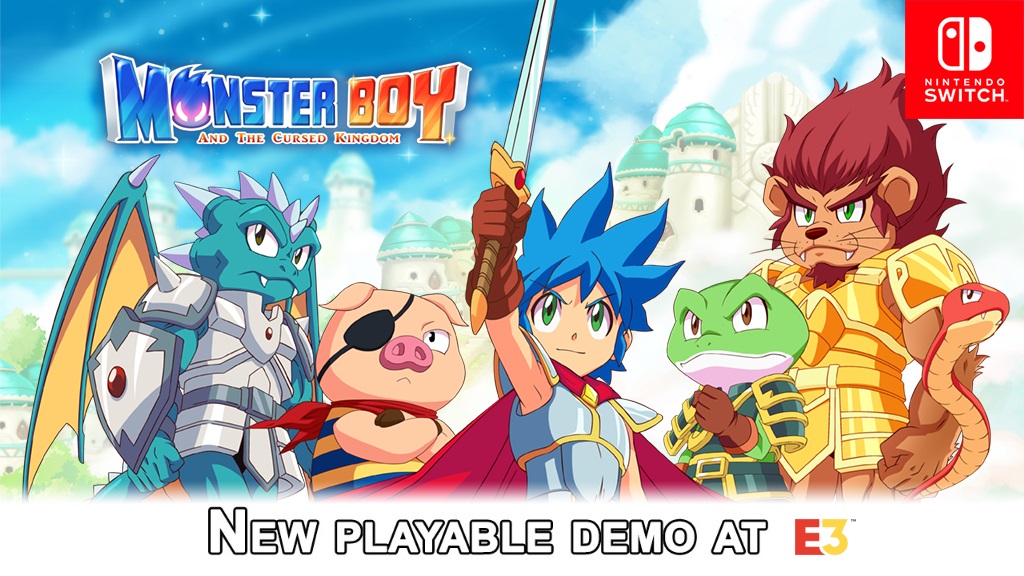 FDG Entertainment has announced that a new demo for Monster Boy and the Cursed Kingdom will be playable at E3 2018 next week. Attendees can try out the game at SEGA's booth in West Hall, Booth #5222.
The demo features new hand drawn animations of the human and frog transformations. Two playable sections from the the full game are included as well.
Monster Boy and the Cursed Kingdom launches on Switch this support. It'll support full HD, 60 frames per second, and HD Rumble.
Source: FDG Entertainment PR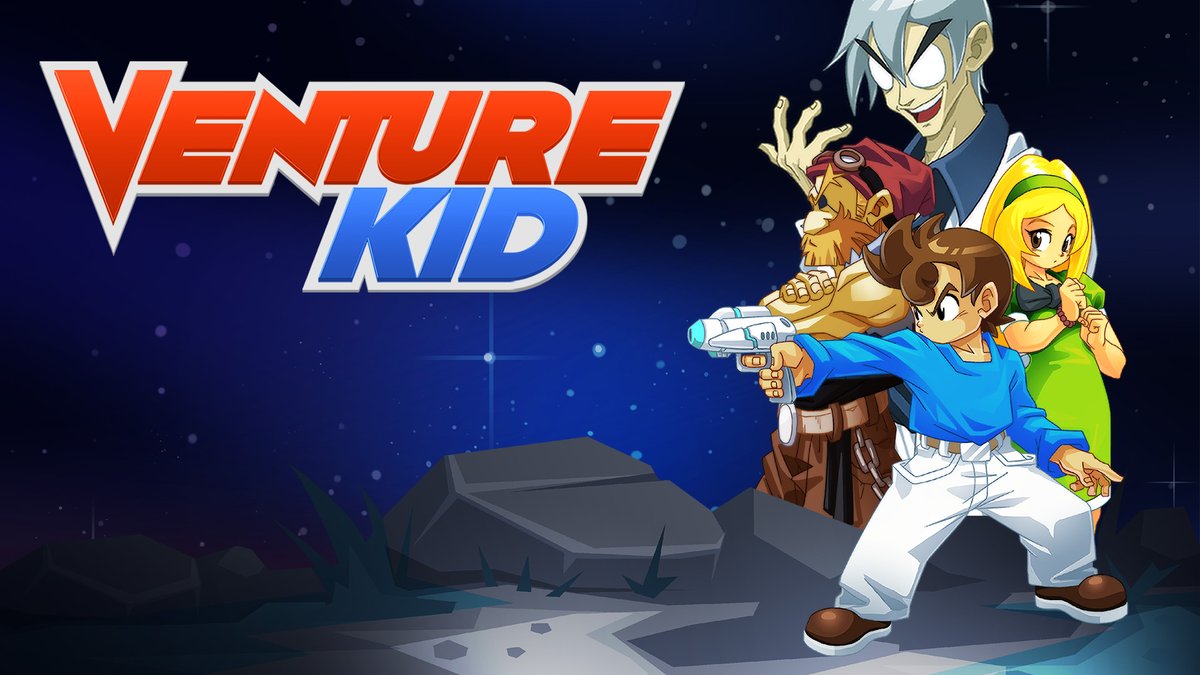 FDG Entertainment announced this month that Venture Kid will be making its way to Switch as a console exclusive. We don't have a release date just yet, but a new trailer can be found below.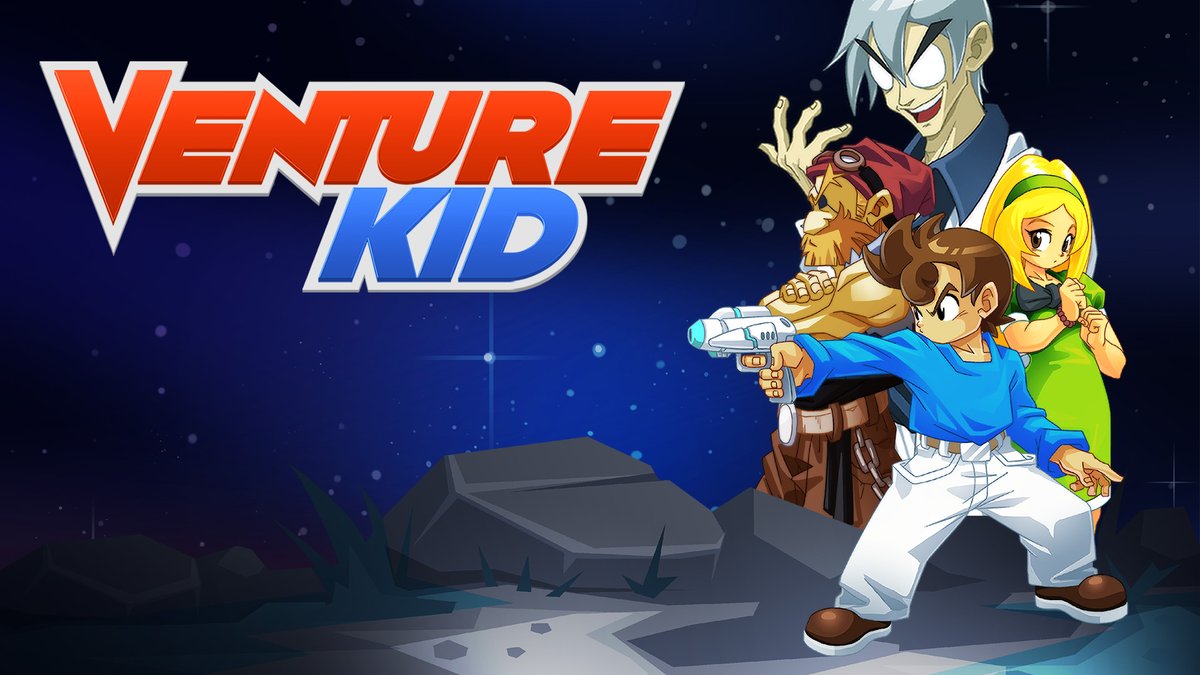 FDG Entertainment is bringing one of its past releases to Switch. Today, the company announced that Venture Kid will release on the system as a console-exclusive.
Venture Kid is a retro action platformer in which players must stop Dr. Teklov, an evil scientist building a secret weapon. Further information is attached below, along with a brief trailer.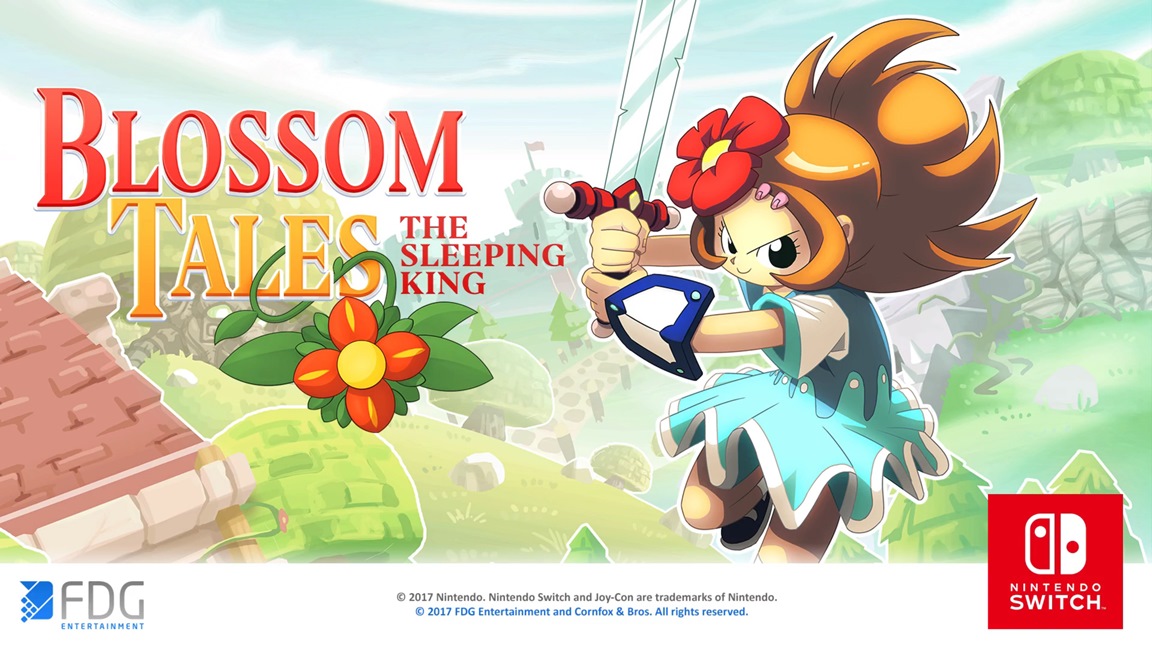 FDG Entertainment just released an update for Blossom Tales this week. Version 1.0.1 added video capture, improved the Spanish translation, and fixed a few bugs.
Blossom Tales will actually be getting another update in the future. FDG Entertainment confirmed this on Twitter earlier in the week, but didn't say when it will be available. We're also hearing that the update will focus on additional language support, though it's unclear if it will have any other additions, changes, or improvements.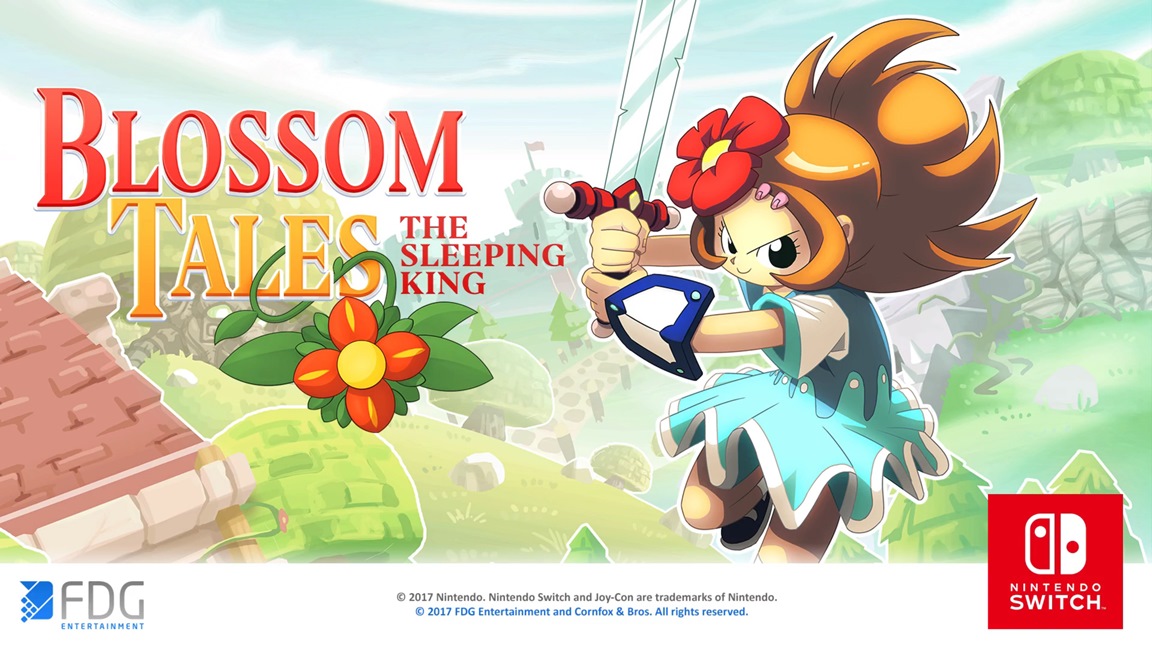 FDG Entertainment recently said that a patch would be coming soon for Blossom Tales. That patch has now gone live. If you have the game, it should be updated to version 1.0.1.
The big highlight of today's update is support for video capture. The team also fixed some bugs, and improved the Spanish translation.
The update clocks in at 28.8 MB. If we hear anything else about the patch, we'll let you know.
Thanks to Cameron for the tip.