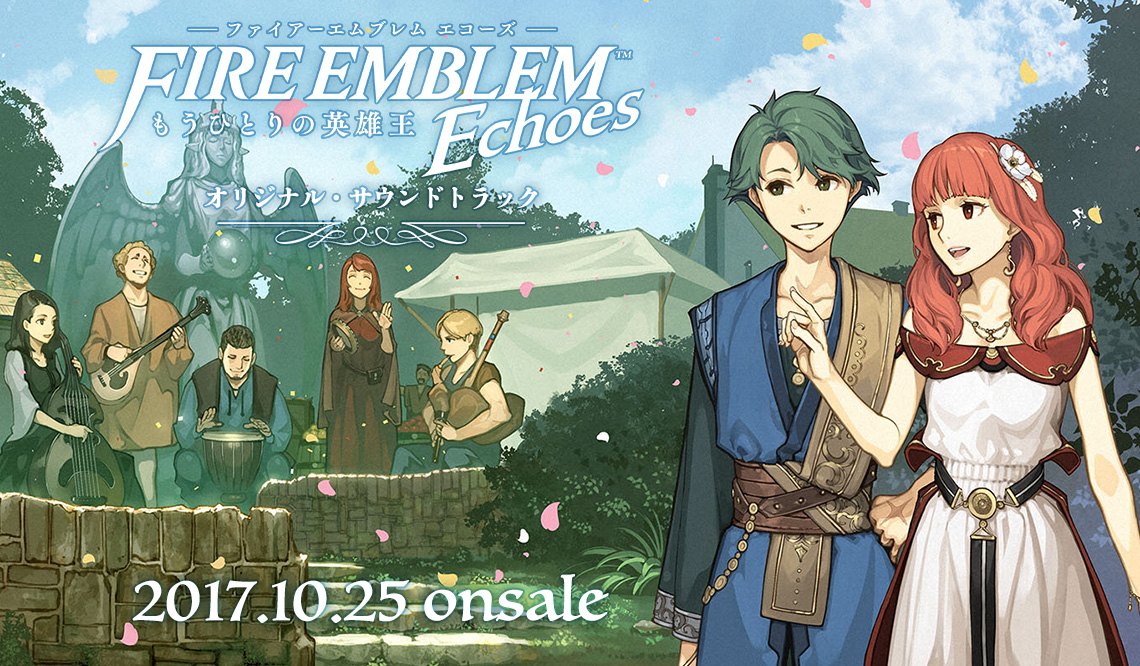 The last couple of Fire Emblem games all received a separate soundtrack release, and Fire Emblem Echoes: Shadows of Valentia will soon follow in their footsteps. The soundtrack album will be available for purchase in Japan on October 25th for 5,300 Yen. It comes on five discs, four music discs and one data disc (which contains a selection of songs in mp3 format as well as the game's opening movie in HD) with over five hours of music.
Not only does this album contain the completes Shadows of Valentia soundtrack, it also comes with all the songs from the original NES game Fire Emblem Gaiden as well as the Fire Emblem Cipher main theme and instrumental and English versions of "The Heritors of Arcadia".
The soundtrack also comes with some physical goodies, such as a five postcards, a stickerbook and an exclusive Fire Emblem Cipher Alm & Celica card. Finally, the included booklet has song lyrics as well as a look at the history of Fire Emblem Echoes' sound team.
Check out the video below to listen to a preview of the album: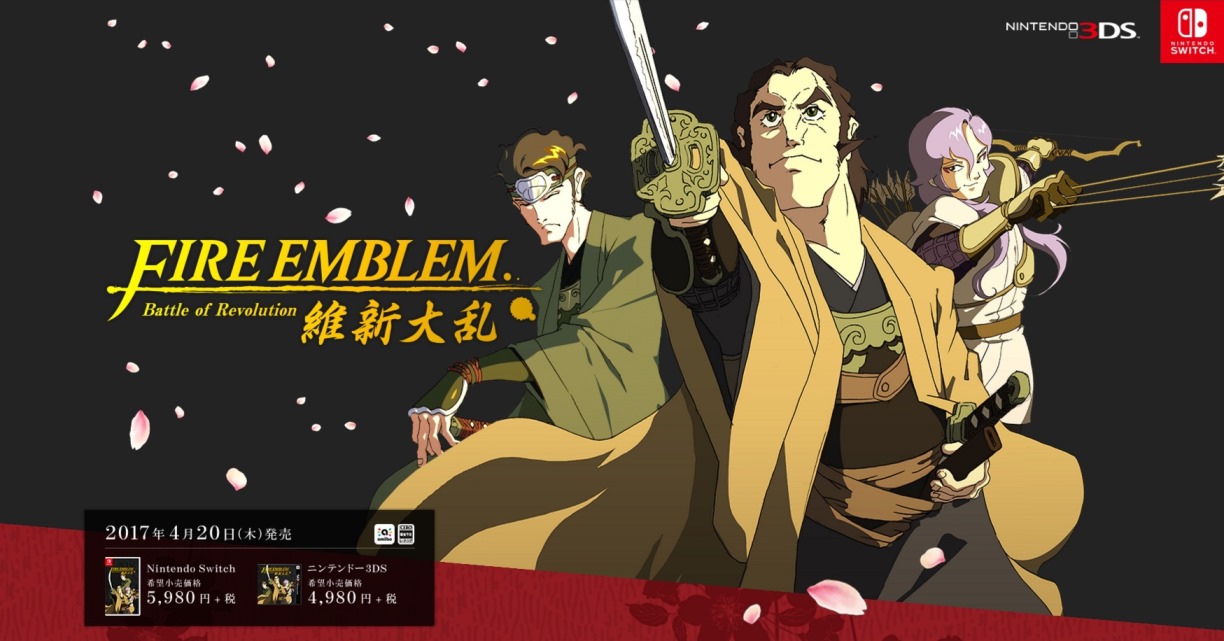 Earlier this week, we made note of an interview Nintendo Dream conducted this summer with the developers of Fire Emblem Echoes: Shadows of Valentia. In the same interview, Nintendo and Intelligent Systems talked about the "Battle of Revolution" April Fools' Day joke that took place earlier this year.
It was kind of surprising to see Nintendo go all out with fabricating a game like that. A site was set up, and various images and details were created just for the joke. Basically, Battle of Revolution was imagined as a NES-style game set in the late Edo period of Japan.
Nintendo's Hitoshi Yamagami and Kenta Nakanishi as well as Intelligent Systems' Toshiyuki Kusakihara and Masahiro Higuchi discussed Battle of Revolution and how it came to be. It's an interesting read, with the excerpt posted below. You can also read the full interview on Kantopia.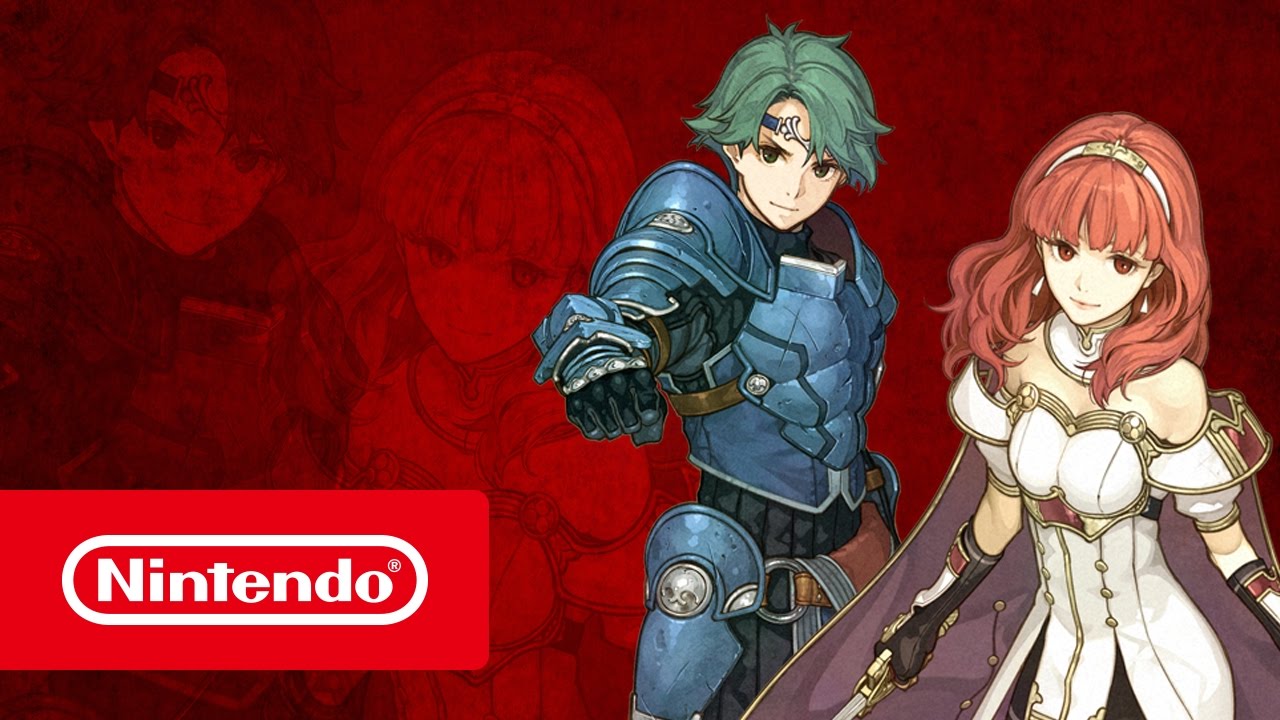 The July 2017 issue of Nintendo Dream had a massive interview about Fire Emblem Echoes: Shadows of Valentia. Producer Hitoshi Yamagami (Nintendo), director Kenta Nakanishi (Nintendo), director Toshiyuki Kusakihara (Intelligent Systems), and producer Masahiro Higuchi (Intelligent Systems) participated in the discussion.
Among the topics discussed were the use of realistic proportions (which will be carried over into the upcoming Switch title), why Alm is left-handed, and a whole lot more. We've picked out some of the notable excerpts below. You can read the full interview on Kantopia.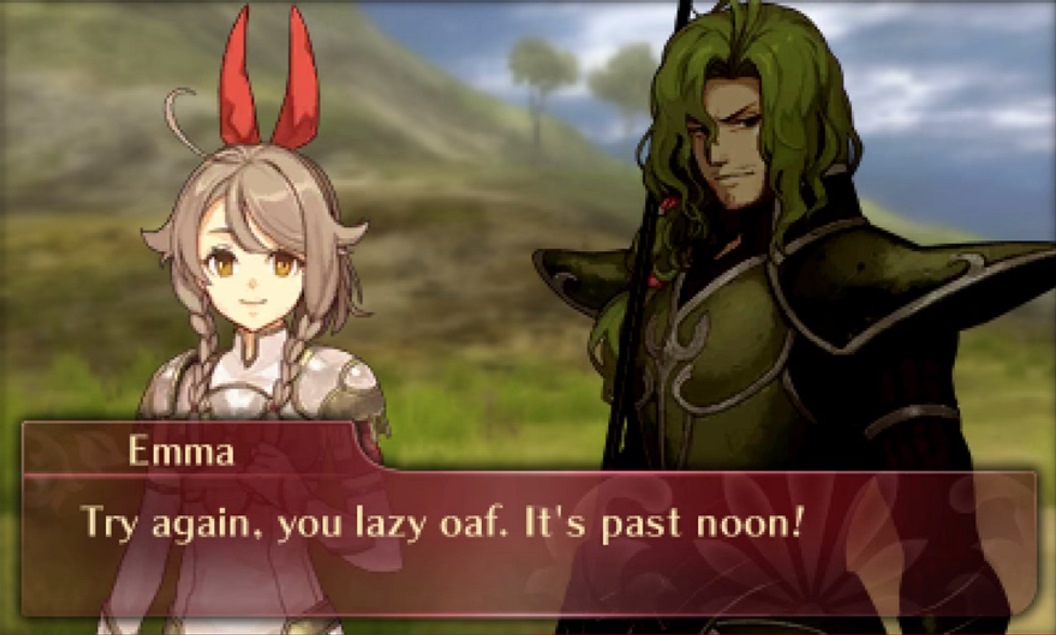 Fire Emblem Echoes: Shadows of Valentia received new DLC last week in the form of Cipher Legends. Two pieces of content were released that offer characters from the Fire Emblem 0 (Cipher) trading card game in Japan. You can watch some footage from the DLC below.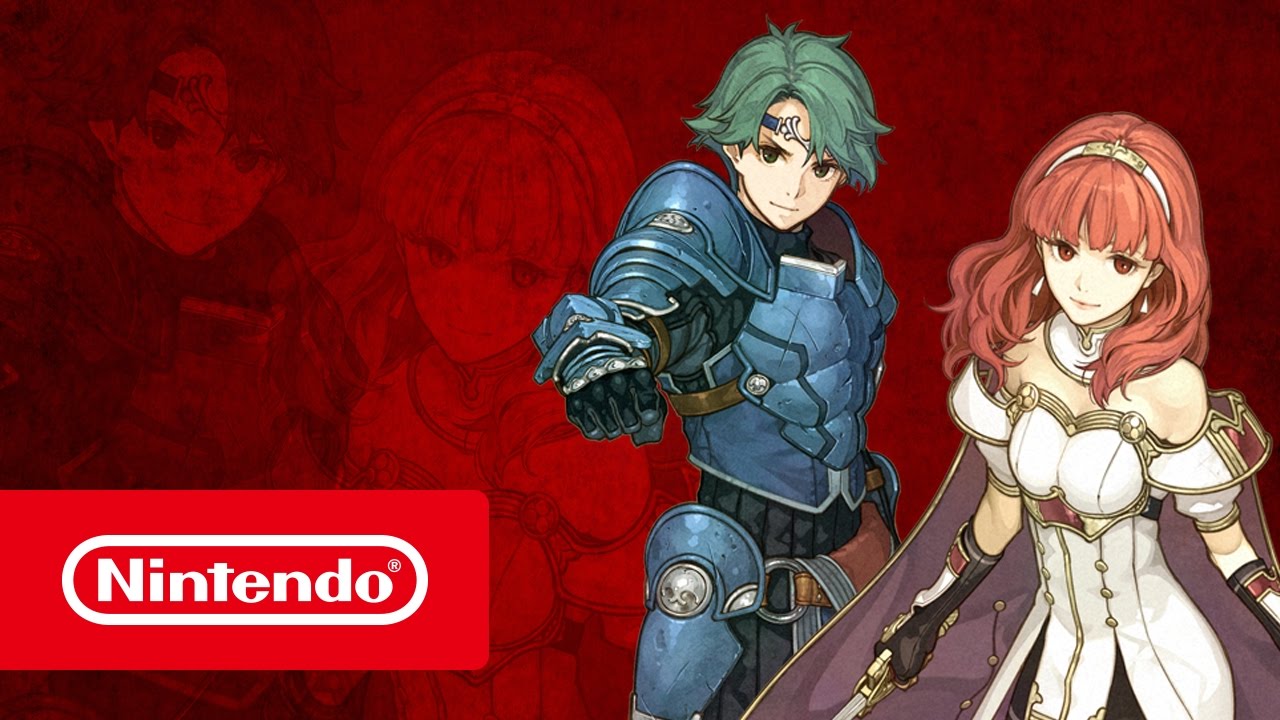 Fire Emblem Echoes: Shadows of Valentia received an update today. If you have the game, you can download version 1.1.
Today's patch notes are comprised of just two elements. Nintendo says the following of the update:
– A presentation issue that occurred in the 4th set of DLC has been fixed.
– Adjustments have been made to make for a more pleasant gaming experience.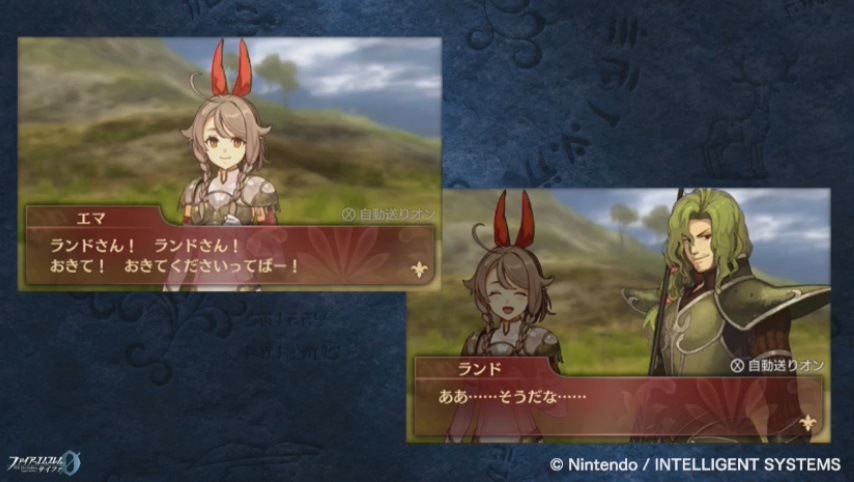 The regular live stream for the Fire Emblem 0 card game was held in Japan earlier today. It showed cards from series 9, illustrations from series 10 / 11, and DLC coming to Fire Emblem Echoes on June 22. The full live stream report recap can be found below.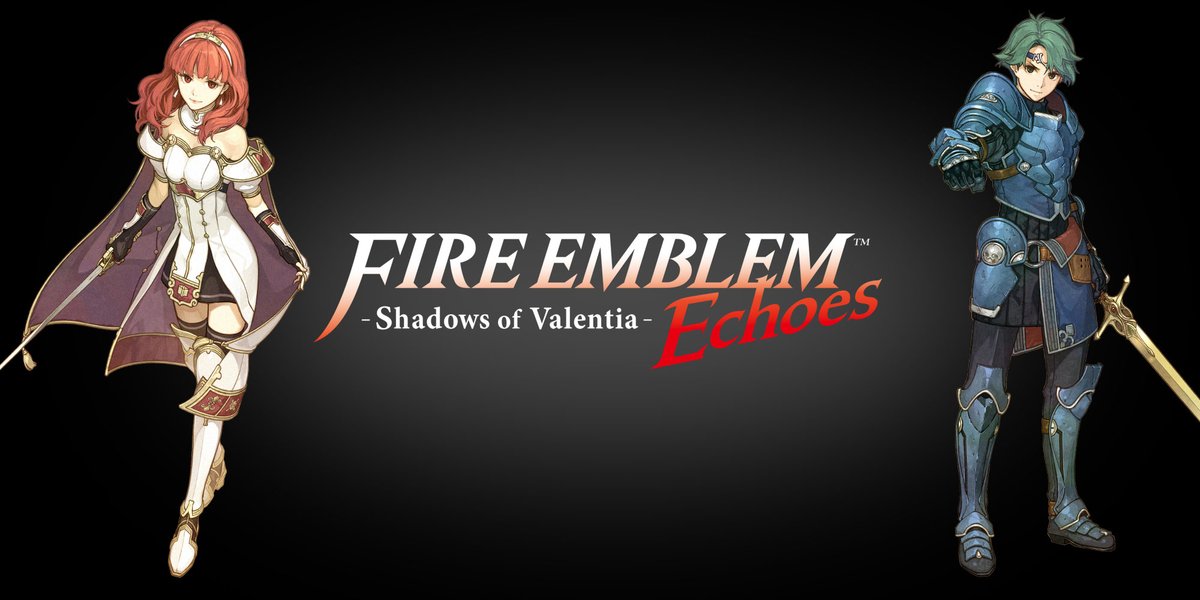 A new trailer is in to celebrate the accolades Fire Emblem Echoes: Shadows of Valentia has received. Check it out below.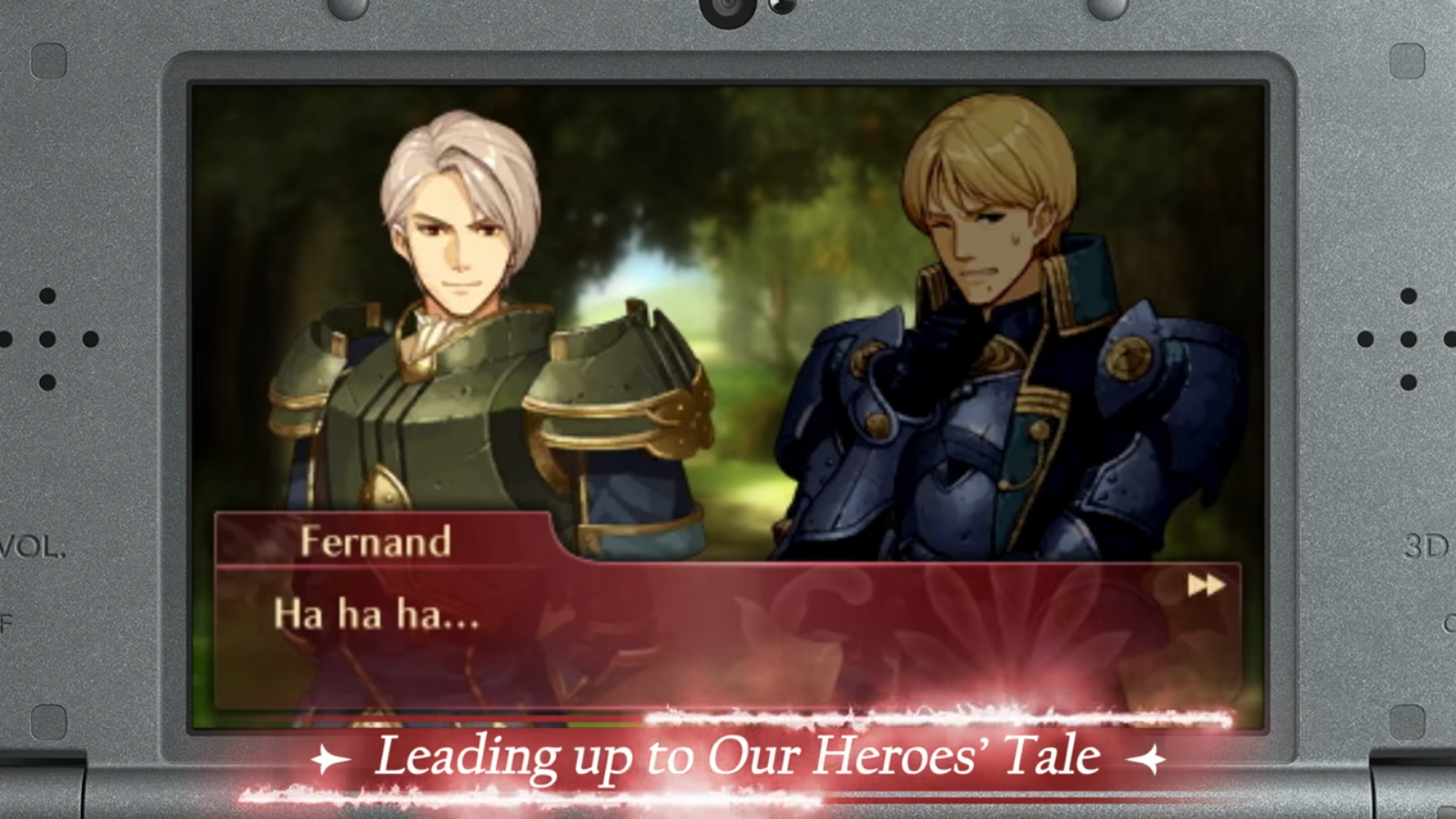 Nintendo have released a trailer for the latest piece of Fire Emblem Echoes: Shadows of Valentia DLC. Launching today, the "Rise of the Deliverance" pack serves as a prequel of sorts to the main game and details how the Deliverance got started.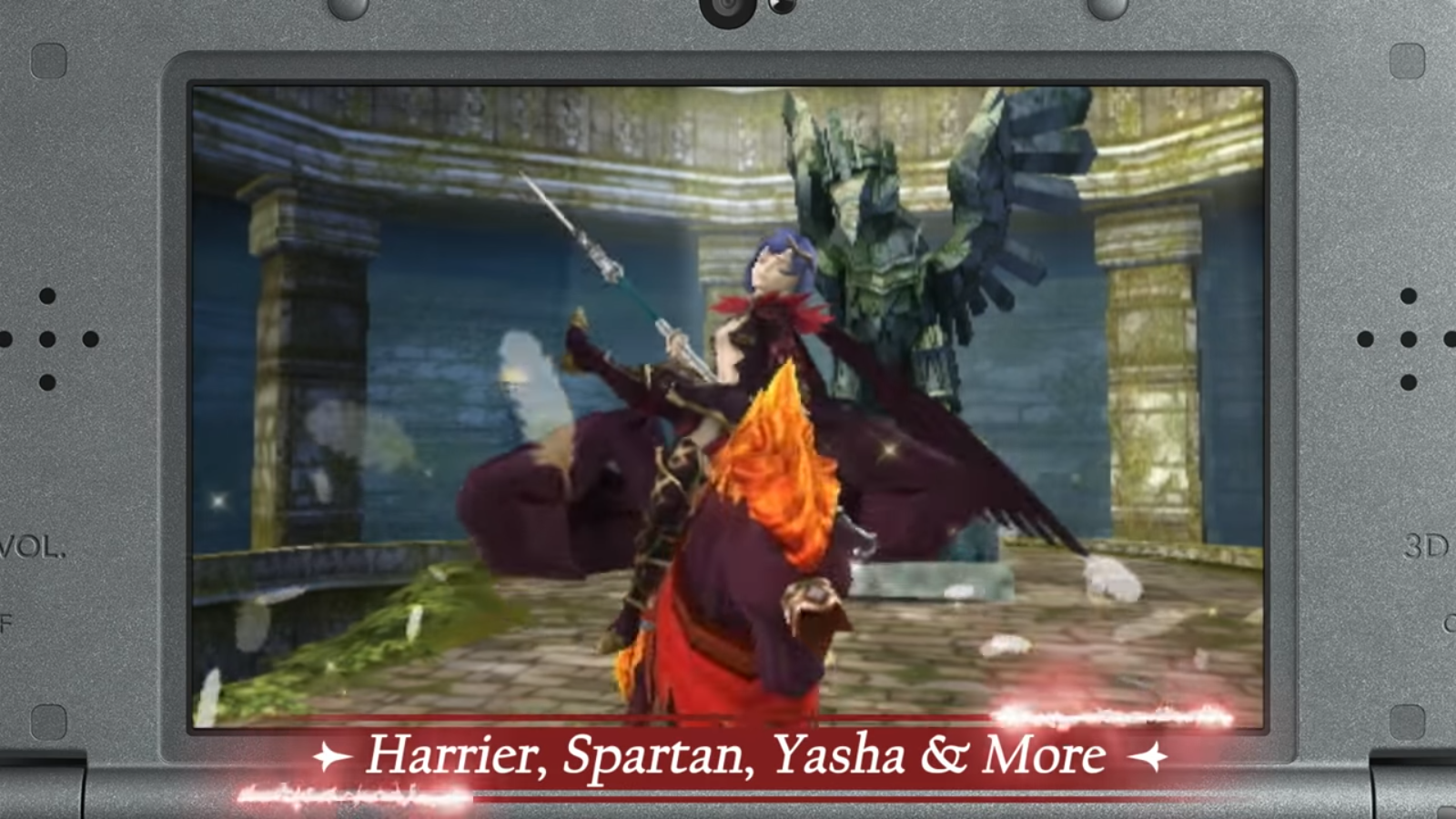 Nintendo has released a trailer for another part of the Fire Emblem Echoes: Shadows of Valentia downloadable content. This time, it's for the "Lost Altars" DLC pack. This pack actually contains ten separate pieces of DLC, which can also be bought individually. They each allow one class who has reached what is normally the final stage of their class to promote once more. For example, Barons can promote into Spartans and Dread Fighters can promote into Yakshas.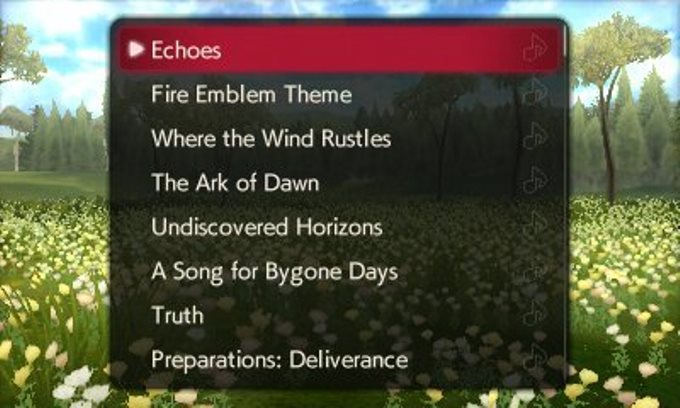 You may not be aware of it, but Fire Emblem Echoes: Shadows of Valentia actually has a hidden Sound Test mode. Accessing it is quite simple. On the title screen, press ↑ ↓ ← → ↑ to access it from Extras. Then you should be good to go. Just be warned that some track titles could be considered spoilers.