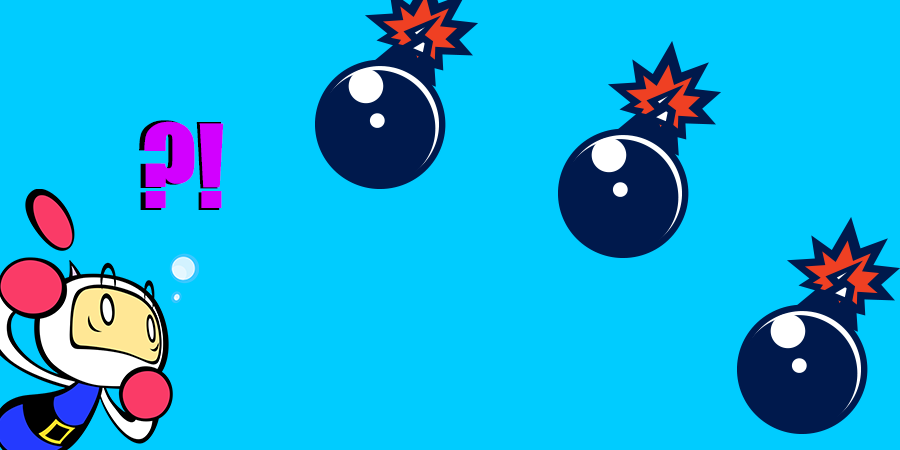 Konami may have more in store for Super Bomberman R. Yesterday, the image above was posted on the series' official Facebook page, along with the following: "…!" Konami also said in the comments: "Hmmm why would we post this…."
Konami does have a few stage shows for Super Bomberman R planned for the Tokyo Game Show. New announcements pertaining to the game are likely to be made later this week.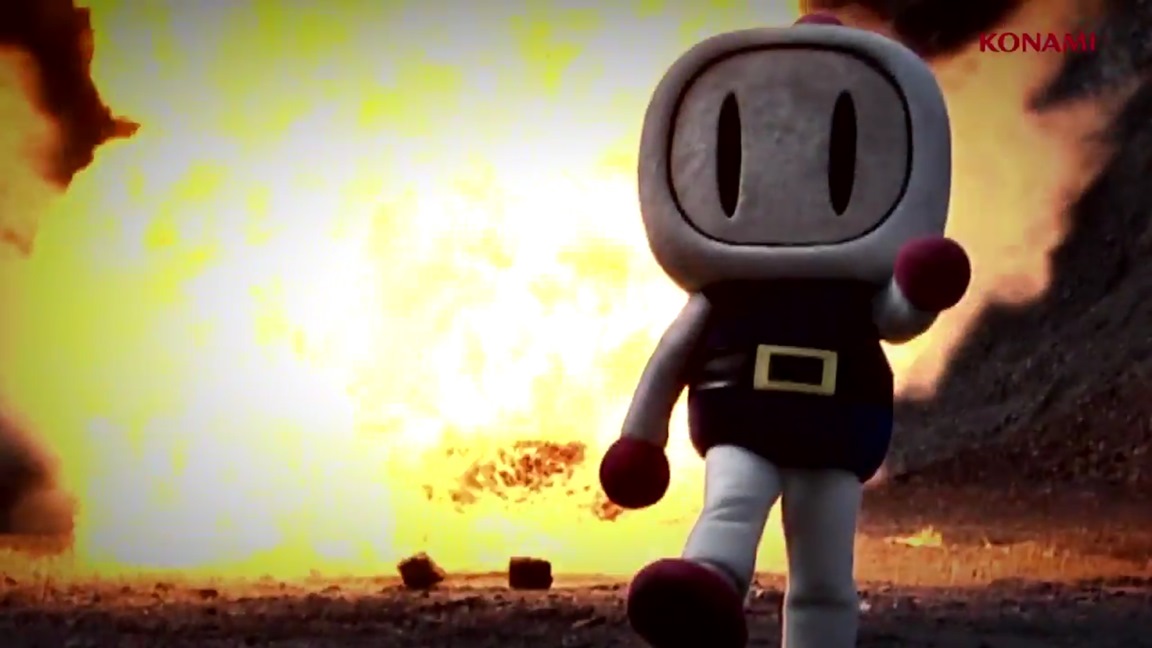 The latest update for Super Bomberman R is now available. If you've purchased the game, version 1.4.1 can now be downloaded.
Konami says that the new update "fixed the bug in which the player's movement speed would increase in the Power Zone stage." Some other small bugs were addressed as well.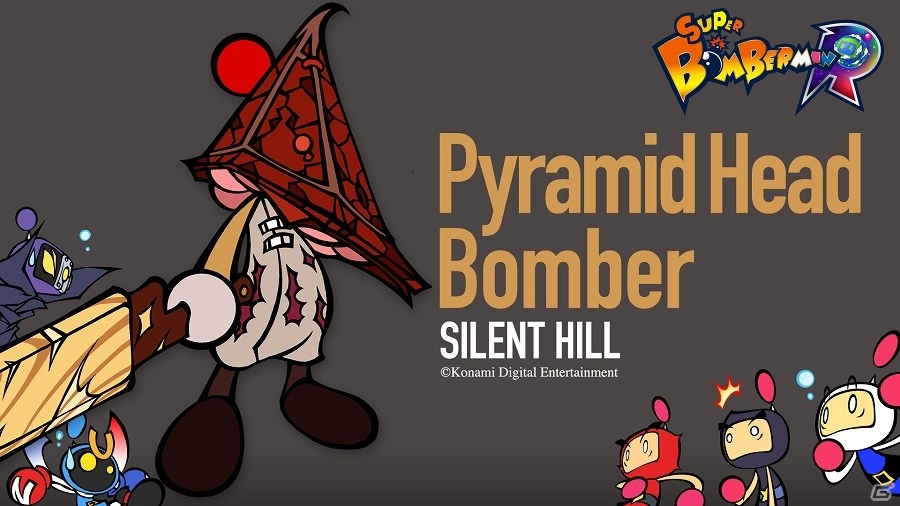 Konami issued the newest Super Bomberman R update that, among other things, adds in some characters from its classic franchises. View footage of Pyramid Head, Simon Belmont, and Vic Viper below.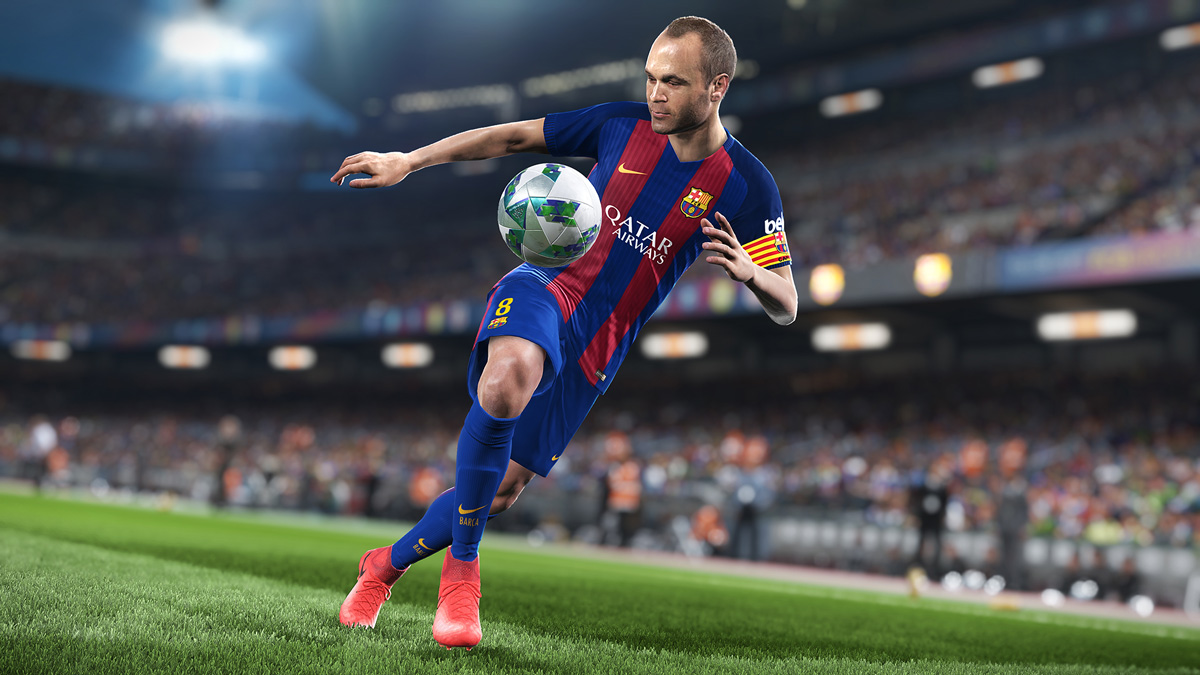 Konami has ruled out Pro Evolution Soccer 2018 for Switch. However, the company seems open to bringing the series over in the future.
Global product and brand manager Adam Bhatti told Eurogamer:
"One thing that I will say about the Switch is, we're getting asked that quite a lot. The fact is, we've announced all the platforms that PES 2018 is coming to. But as I've been saying to a lot of people, we have a great relationship with Nintendo – we've obviously brought out Bomberman which has done fantastic for the Switch. So as a company it's a platform that we're looking at, for sure. So for PES it's just – we never want to say no, we never want to close the door. Let's see how it goes. Personally speaking, I love the machine. We think it's definitely performed amazingly well. And we really hope that it continues to do very well."
Pro Evolution Soccer 2018's assistant producer Kei Masuda also said: "We always like to hear what the fans think as well, depending on the amount of reactions we get then we definitely would like to look into it."
If you're looking for a soccer fix on Switch this year, EA has you covered. FIFA 18 will be releasing on September 29.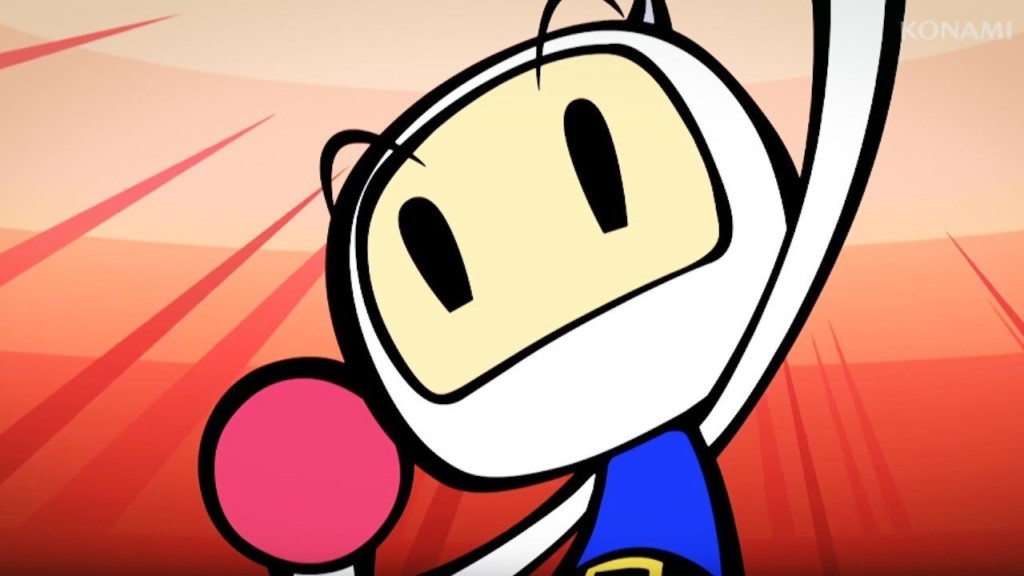 Super Bomberman R is Konami's first game for Switch. The company has to be happy with its performance, as over 500,000 copies were shipped by the end of April.
Konami could choose to further support the system in the future. Speaking with Miketendo64, European brand manager Richard Jones noted that "there is lots of internal discussions going on within Konami regarding what games we can bring to the Nintendo Switch". He also spoke about Castlevania in the same response, acknowledging the demand for a new game in the series.
Jones' full comments: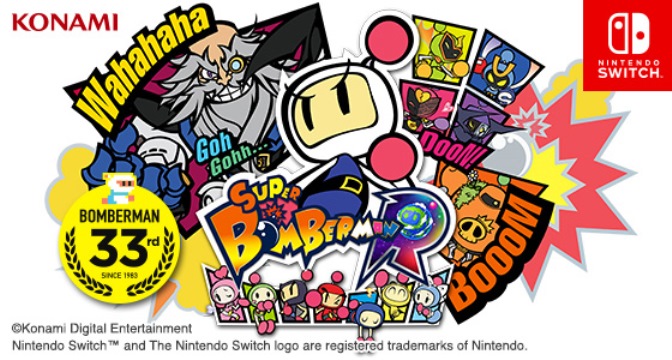 The 1.3.1 update that Konami mentioned yesterday for Super Bomberman R is now available to download. This update is a "small maintenance patch" and the 1.4 update will come sometime in the future.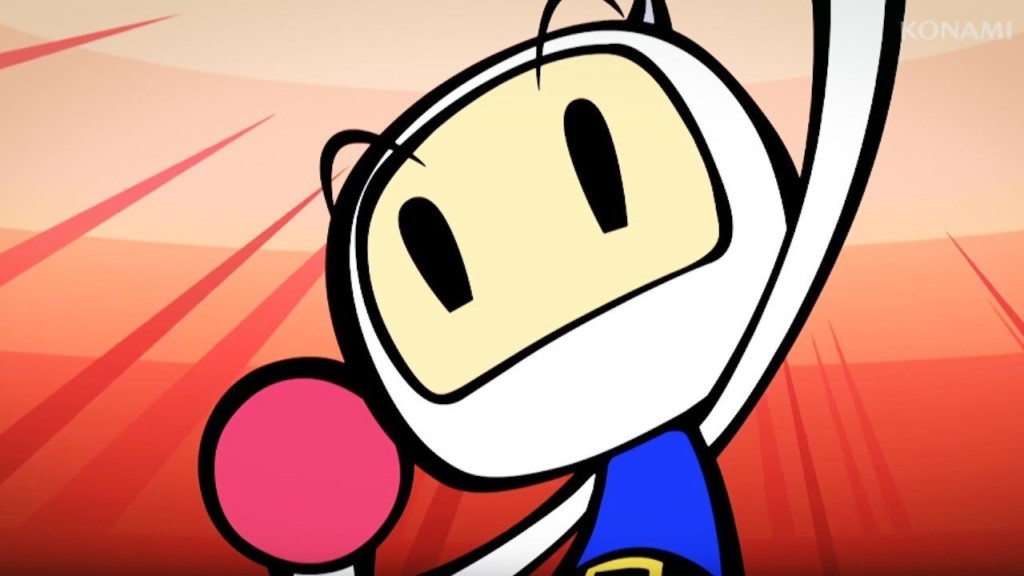 Super Bomberman R is receiving a small patch tomorrow. Version 1.3.1 is on the way, which Konami is labeling as a "small maintenance patch".
Tomorrow's update is unrelated to version 1.4. That one will presumably be the one that adds new characters and more.
Heads up SBR fans, there will be a small maintenance patch ( v1.3.1) tomorrow when you load the game. Don't worry, v1.4 is still on its way! pic.twitter.com/f2E5ytO1oa

— Konami (@Konami) May 16, 2017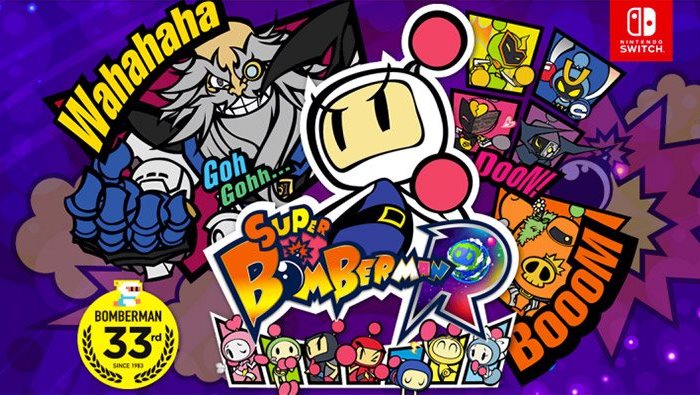 Both Nintendo Dream and Dengeki Nintendo recently published Super Bomberman R interviews. The two magazines spoke with Noriaki Okamura, producer of the game.
Nintendo Dream and Dengeki started out by asking why Bomberman was brought to Switch. Okamura began by stating that the platform is very compatible with the series. Specifically regarding Switch, he likes it because it has a straightforward composition and it's easy to make games for the system. Lately there are few consoles that come with two controllers by default, so Okamura felt that's a good thing as well. Being able to play anytime, anywhere, and with anyone in your home with family, outside with friends, or online with others is an important aspect.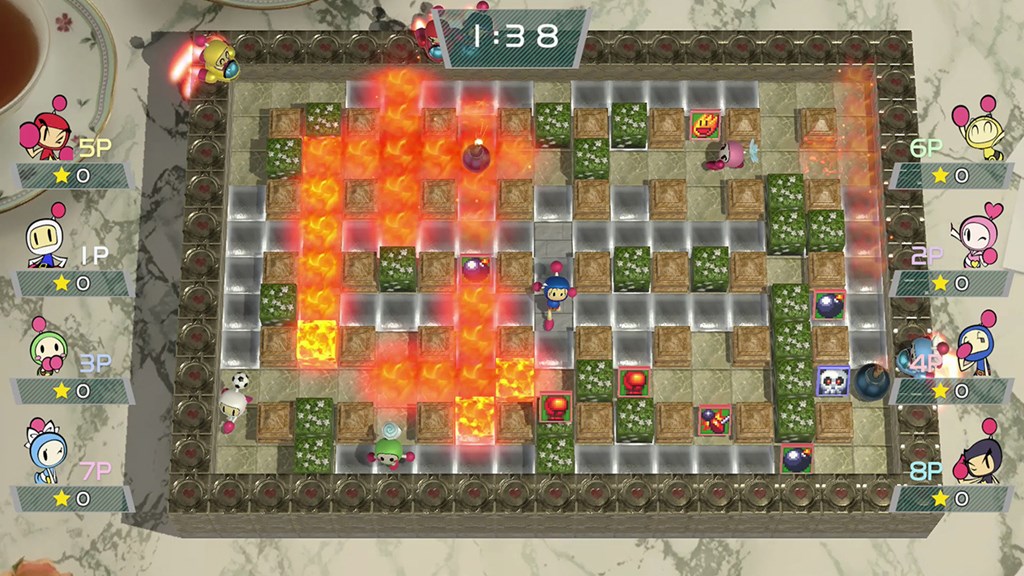 Digital Foundry has uploaded a new video showing how Super Bomberman R on Switch manages to get a stable 60 frames per second with the new version 1.3 patch.
Apparently, in order to stabilize the game at 60 FPS, Konami has dropped the resolution and Super Bomberman R runs at 720p in Battle Mode while docked. While playing portably, the image quality also takes a dip to 540p. The Story Mode retains the original resolution of 1080p docked and 720p portable, now with an uncapped frame rate of roughly 45 FPS.
Here's the analysis: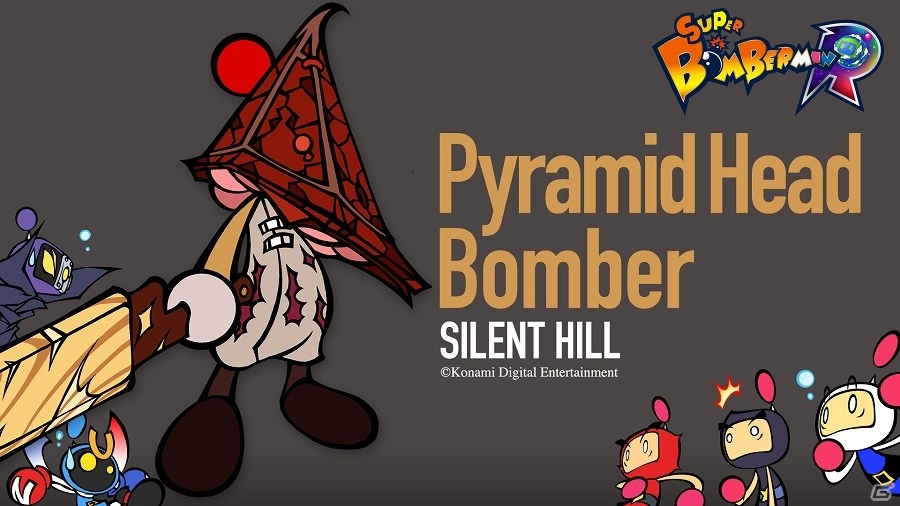 Super Bomberman R just received a fairly major free update, but Konami is already looking ahead to what's next for the game. The company revealed that in a future update, three characters from classic Konami franchises will be added to the game: Simon Belmont from Castlevania, Pyramid Head from Silent Hill and Vic Viper from Gradius.