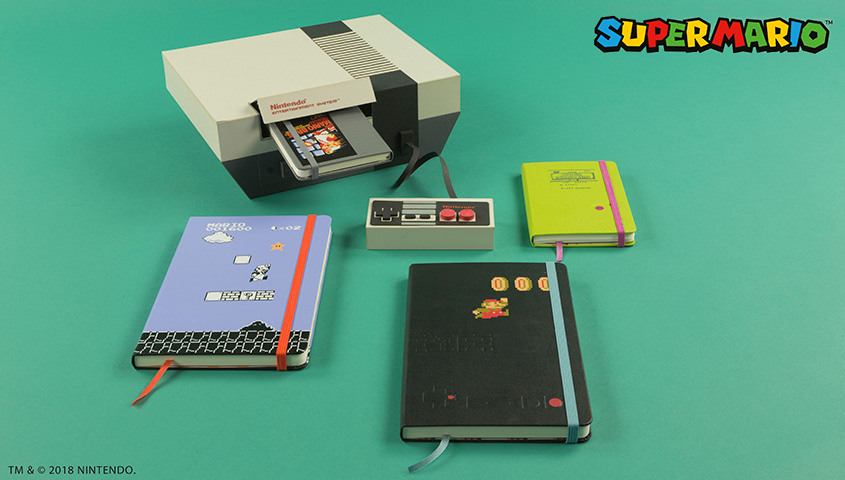 Nintendo and Moleskine have teamed up with a new limited edition series of Super Mario notebooks. The Big N provides the following information about what's being offered:
Two pocket-sized notebooks reproduce the physical elements of the game: the cartridge which showcases a replica of the original label and the nostalgic and instantly recognizable Game Boy™ with its simple and easy to use buttons and original imagery. The two larger notebooks capture the screens of the early gameplay: one with a sky-blue background and the other with a black background featuring controller details (the highlighted buttons are those that make Mario jump).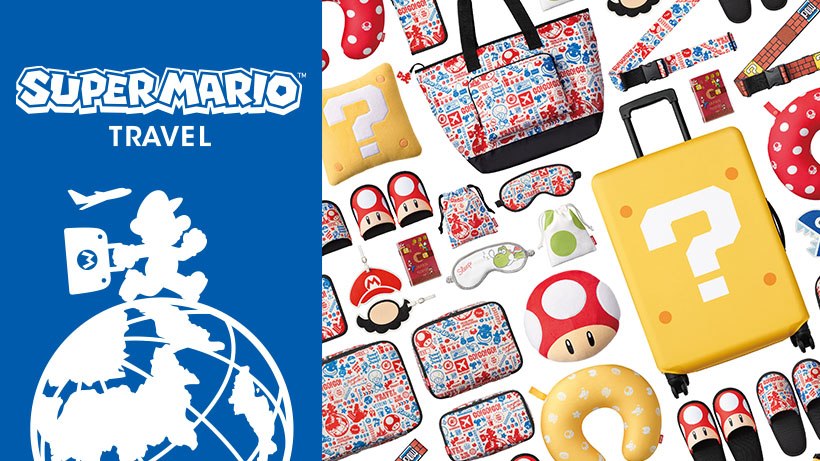 Starting today, Nintendo is making a whole bunch of travel merchandise available in Japan. The company has prepared Super Mario-themed pillows, slippers, bags, a suitcase, and more.
Here's a look at the various items:
All of these items are out now across Japan.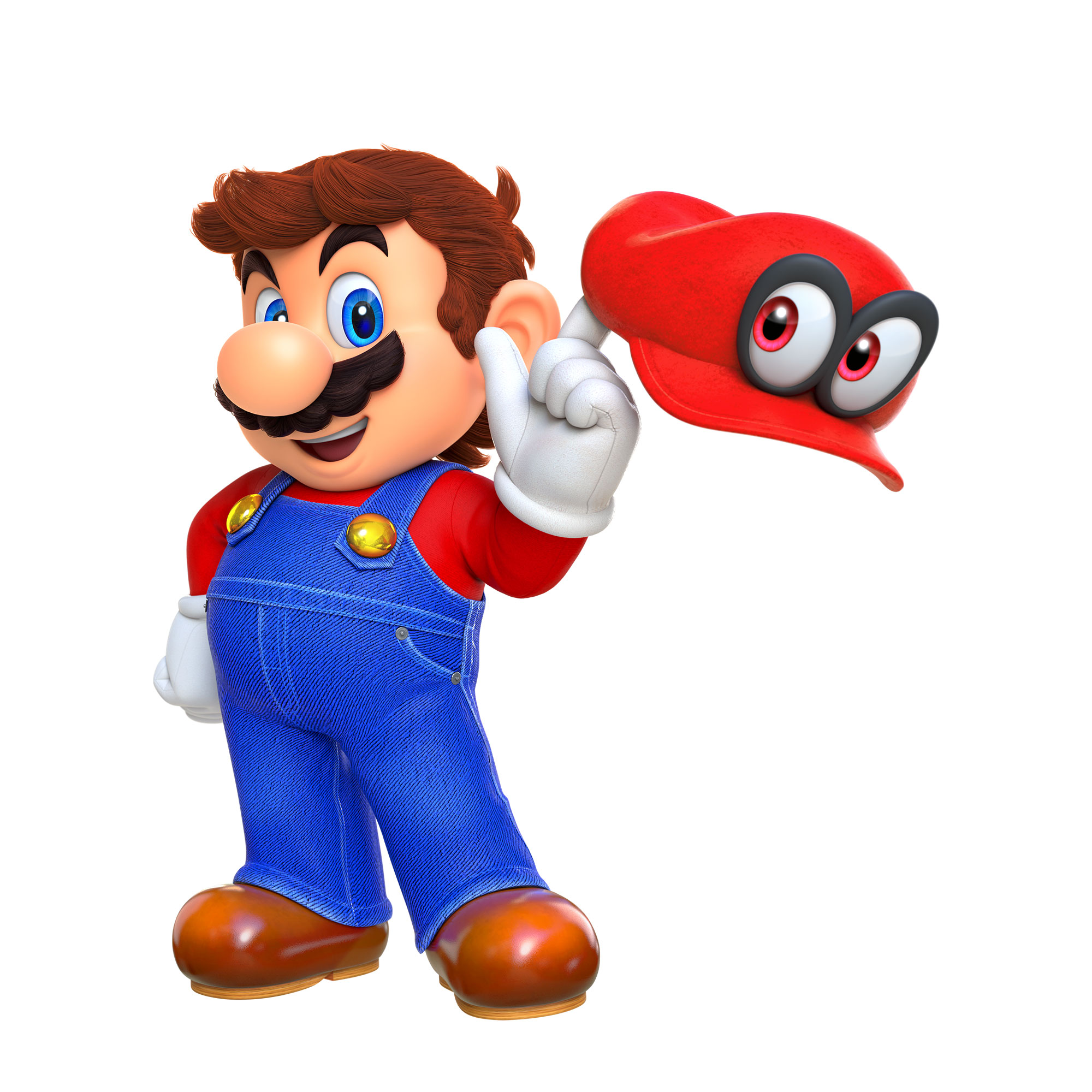 At the start of 2018, Nintendo announced a partnership with Illumination for a new Mario movie. Chris Meledandri is a producer on the project, as is Shigeru Miyamoto.
The movie is likely early on in production, so it makes sense that details surrounding it are mostly unknown. But Nintendo of America president Reggie Fils-Aime did comment on the film in an interview with IGN, stating that it's intended to appeal to Mario fans as well as newcomers.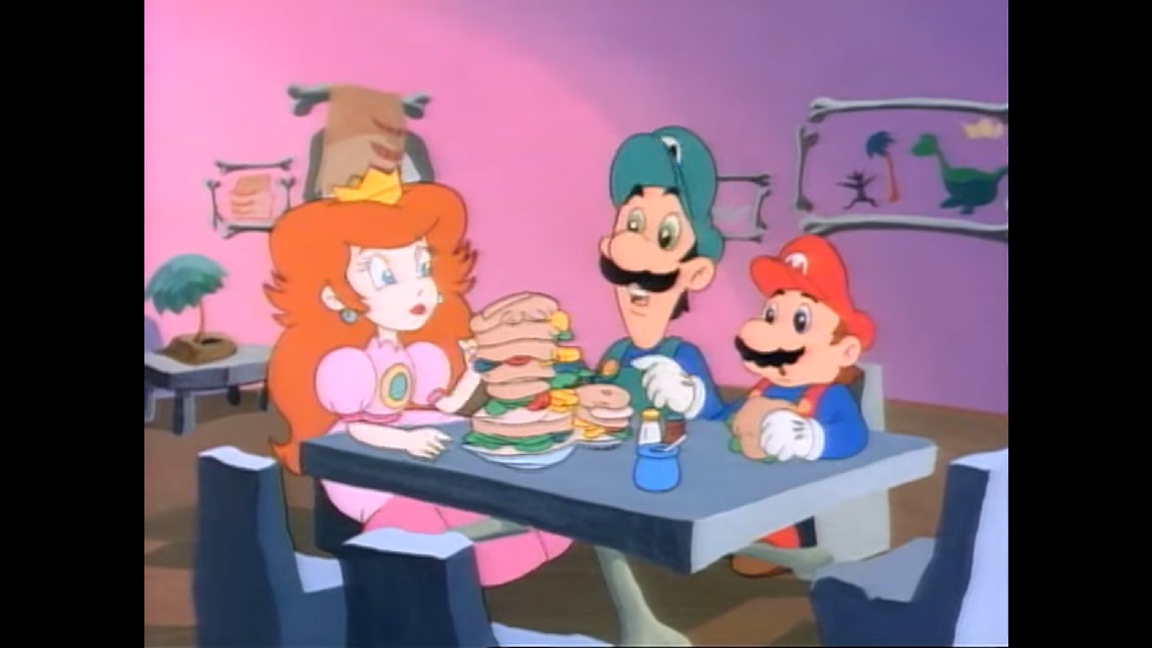 Mario had a series of different cartoons way back in the day. The Super Mario Bros. Super Show, The Adventures of Super Mario Bros. 3, and Super Mario World all ran on television in the late '80s and early '90s.
Phil Harnage was directly involved with the different cartoons. As a writer, he played a prominent role in determining how the different episodes would play out.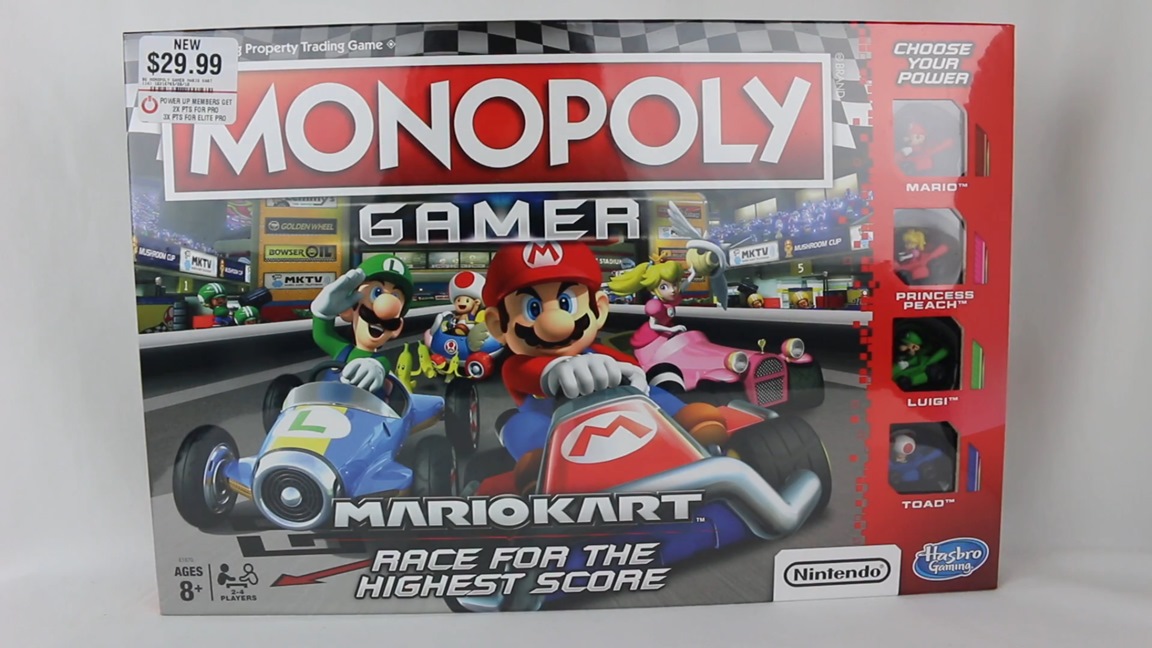 Out of the blue, Monopoly Gamer: Mario Kart launched this week. The board game is out now at GameStop stores now with other retailers to follow. Get a closer look at the product with the unboxing video below.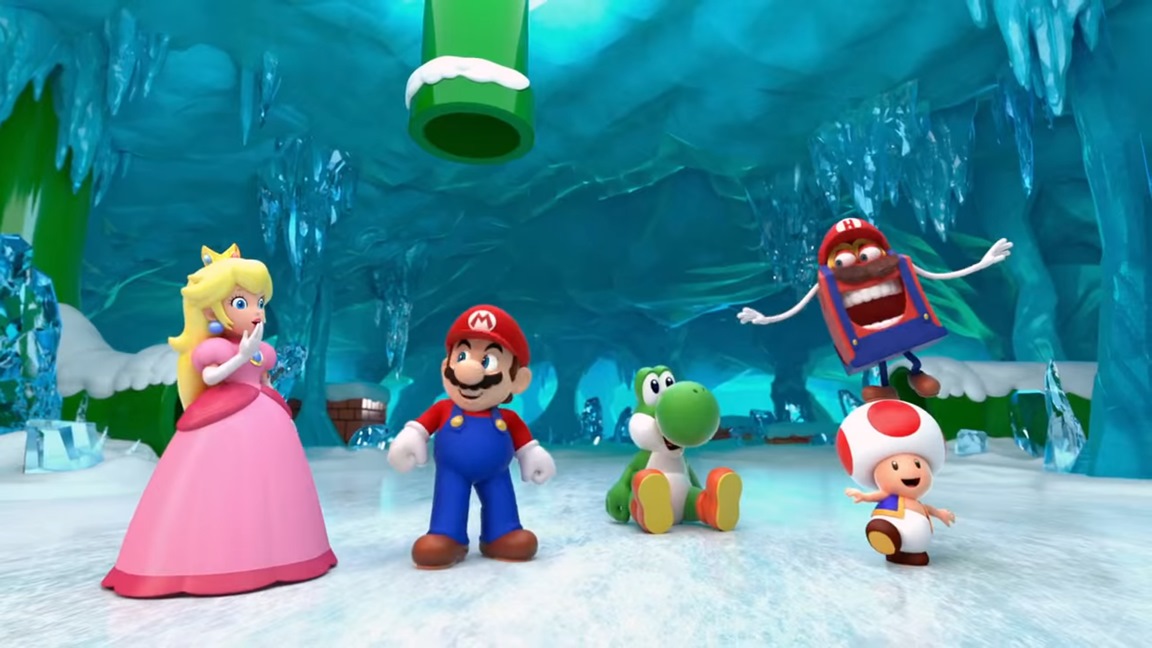 This summer, Super Mario toys will be returning to McDonald's Happy Meals in the UK. It's the fourth time that Mario will be featured at the restaurant chain.
McDonald's is planning three Happy Meal box designs based on Mario, Luigi, and Yoshi. They'll also feature "puzzles and activities as well as perforated props which will help them transform into one of the gang". As for the actual toys, ten different ones will be offered.
Here's what mentioned in the staff memo: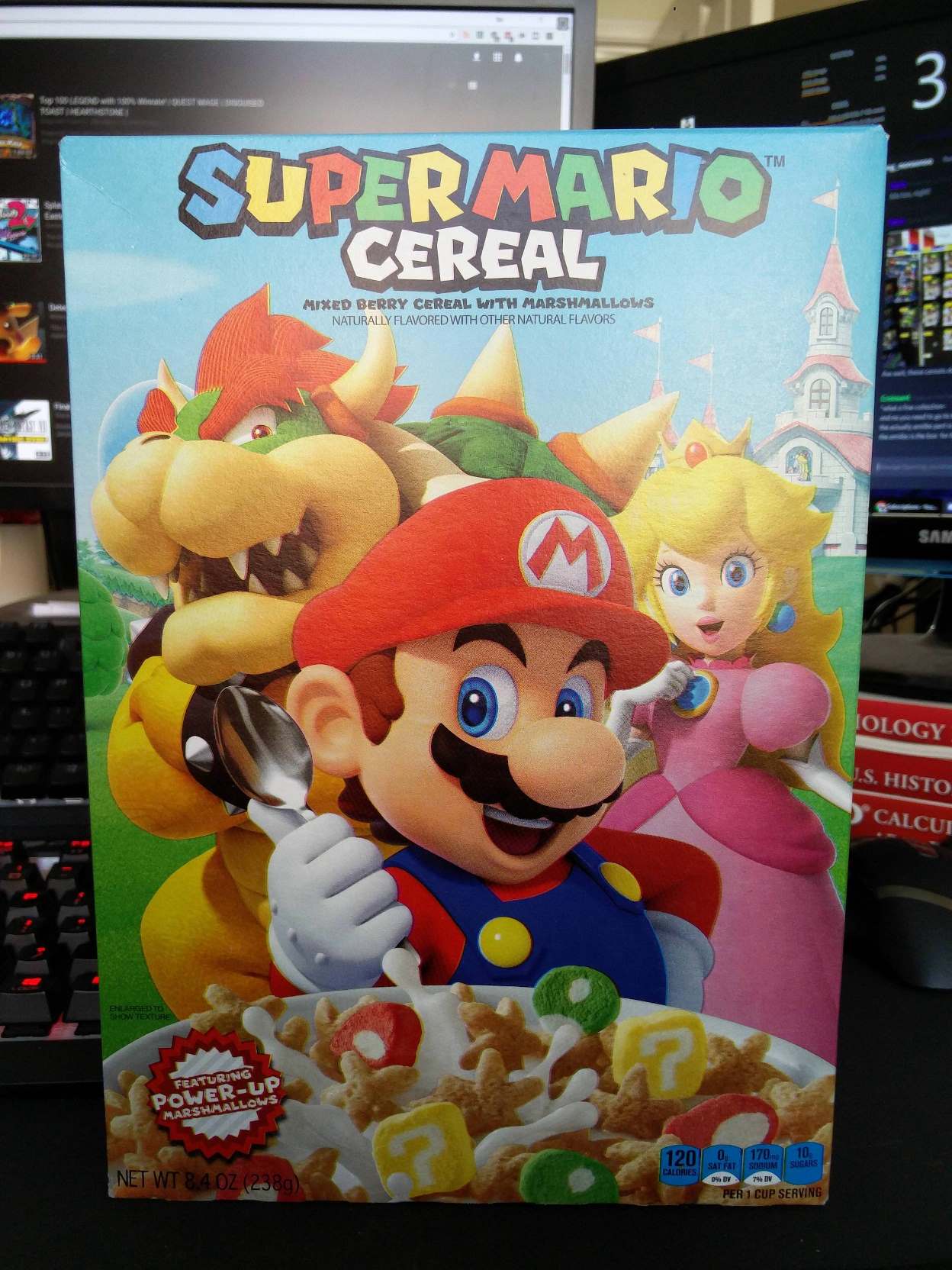 When the Super Mario Cereal originally hit stores, it came with amiibo functionality. The box could be used similar to other amiibo in titles like Super Mario Odyssey.
Interestingly, it seems that a new version of the Super Mario Cereal is starting to find its way into stores without the functionality. The NFC tag is completely gone. You can still eat the cereal, but it looks like the original box is being phased out.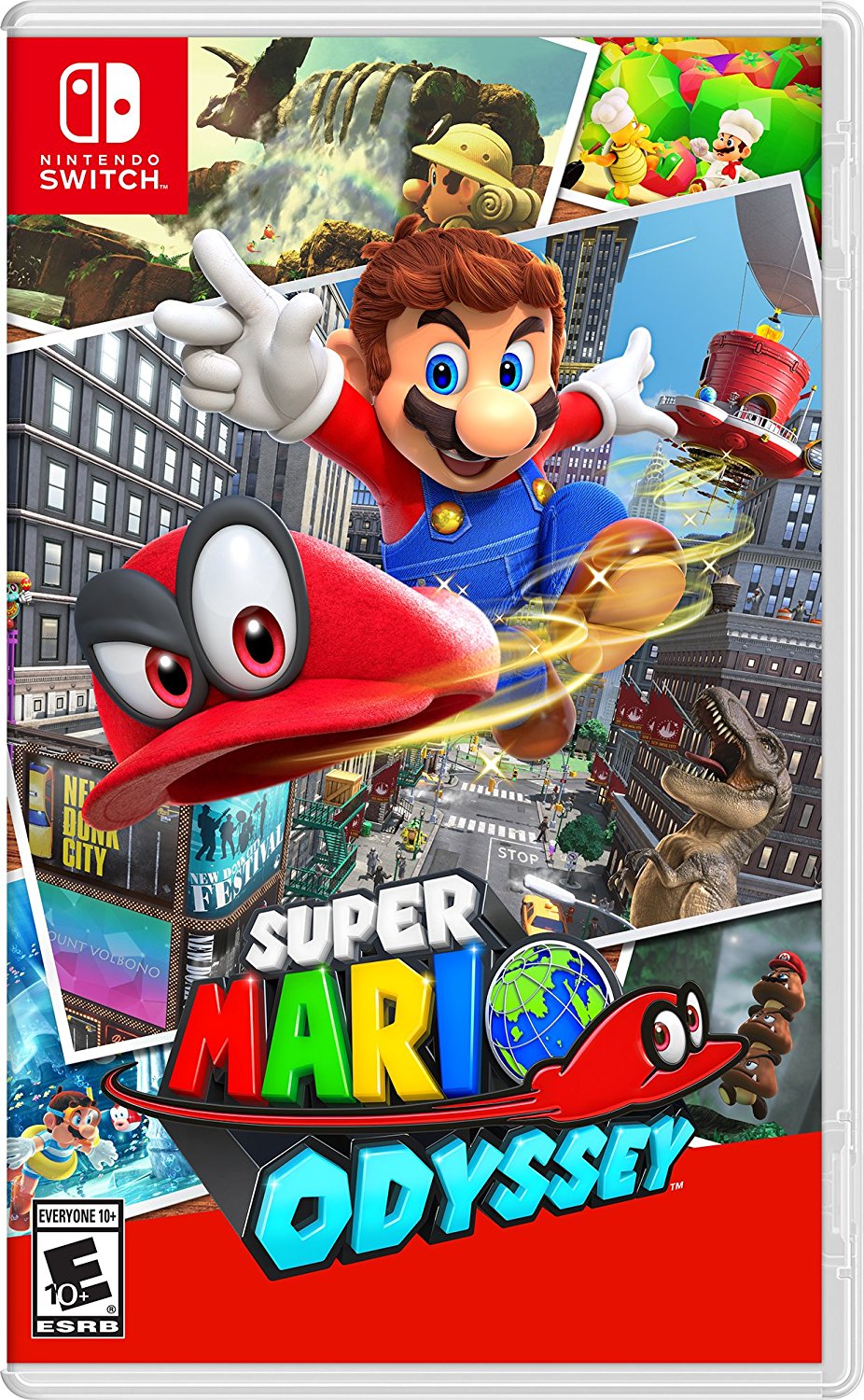 Best Buy is getting into the Mario Day spirit with a new sale. A number of Mario products are on sale today only, including 3DS Virtual Console games, toys, and more. You can find the full lineup here.
Also, Best Buy doesn't mention it on its "Deal of the Day" page, but a couple of games are on sale. These include Super Mario Odyssey ($48.99) and Paper Mario: Color Splash ($44.99).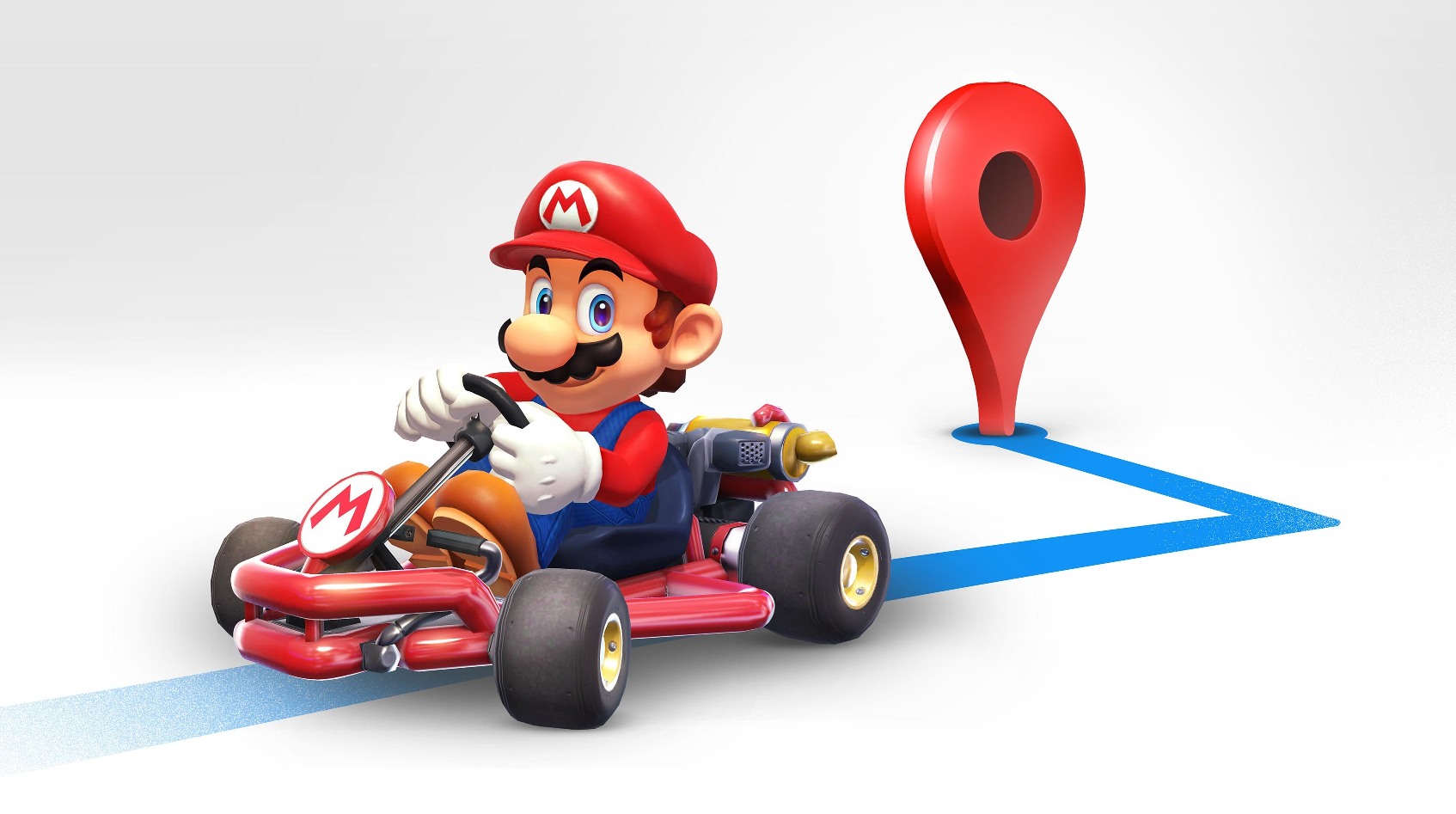 Tomorrow is March 10, which is recognized as Mario Day. To celebrate, Google Maps has a little something special in store.
For the next week, Google Maps on iOS and Android will let users switch the blue navigation arrow that marks your car's position in navigation mode into a special Mario Kart version. You can do so by pressing the yellow question mark button at the bottom of the app. After this, a "Mario Time" message will appear.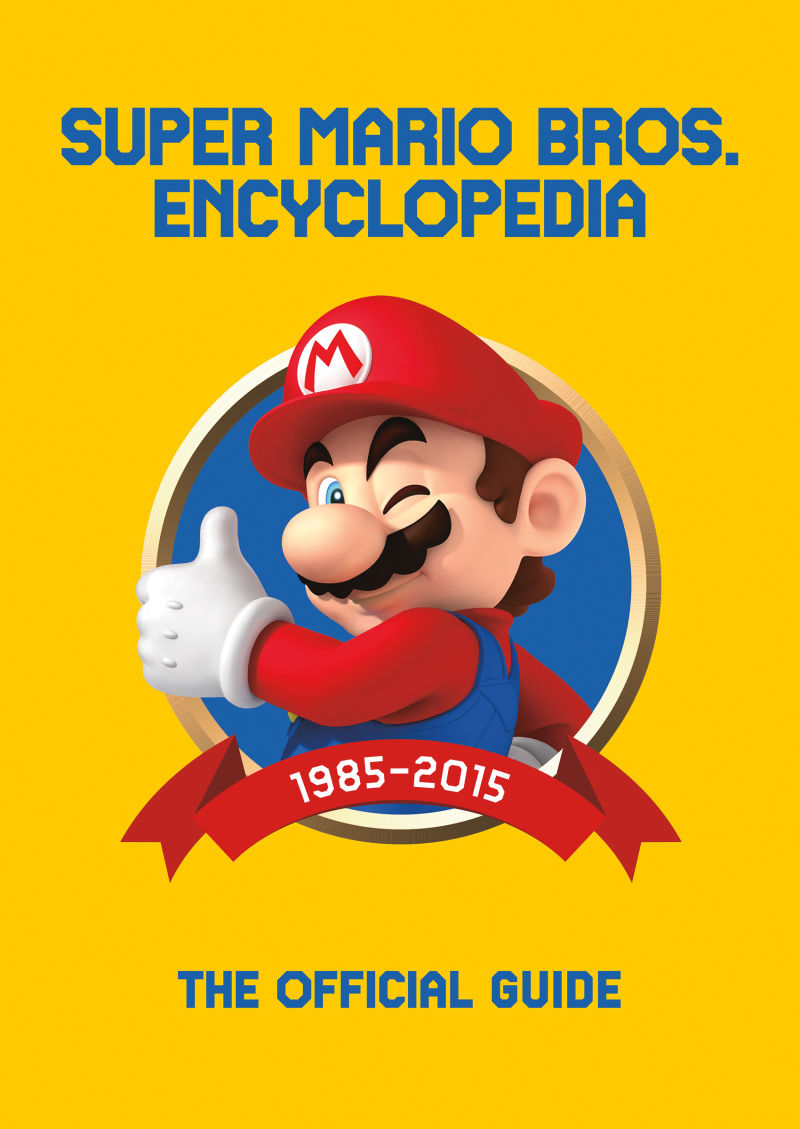 Update 3 (3/7): The Super Mario Encyclopedia Limited Edition has been further discounted to $47.99 (40%) off on Amazon. Based on past precedent, this should be the lowest it'll go. Also, for folks in Canada, this is now $33 (32%) off on Amazon.
---
Update 2 (3/6): Super Mario Encyclopedia Limited Edition pre-orders are now $13 off on Amazon.. This is also up on Amazon Canada.
---
Update (3/5): Here's a first look at the covers: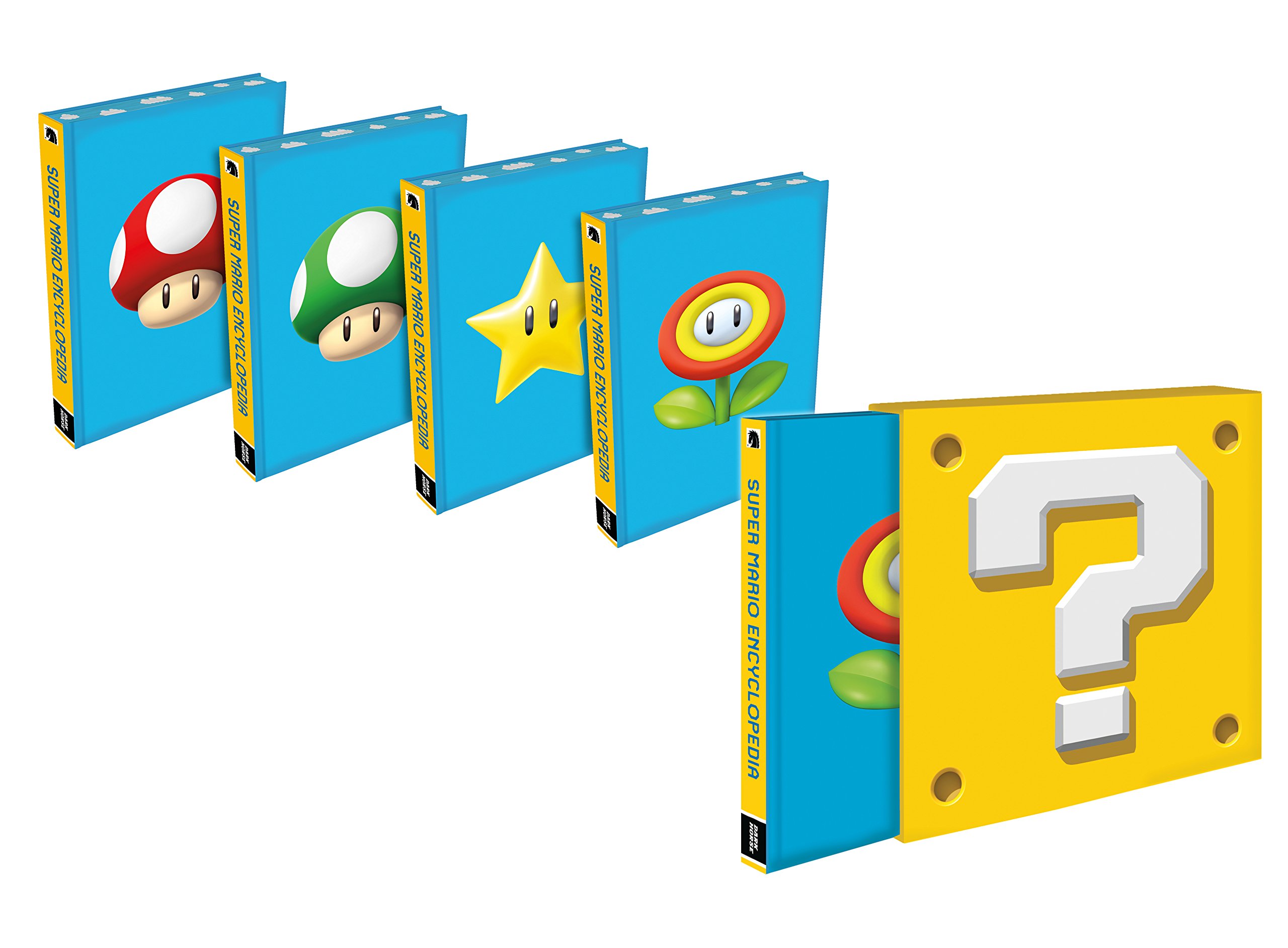 ---
Original (3/4): The Super Mario Encyclopedia is finally releasing in English later this year. When it does, it'll be accompanied by a limited edition.
Amazon's listing says that the limited edition features "an embossed slipcase specially designed to look like the iconic Super Mario Question Mark Block". Fans will be treated to one of four covers – Super Mushroom, Fire Flower, Super Star, or the 1-Up Mushroom, and each one is "accentuated with shimmering holofoil". Additionally, the book includes "a ribbon bookmark, printed with the original beanstalk design from Super Mario Bros., and a sky-and-cloud design printed along the pages' edge."
You can pre-order the Super Mario Encyclopedia Limited Edition on Amazon here. We have a full description below.