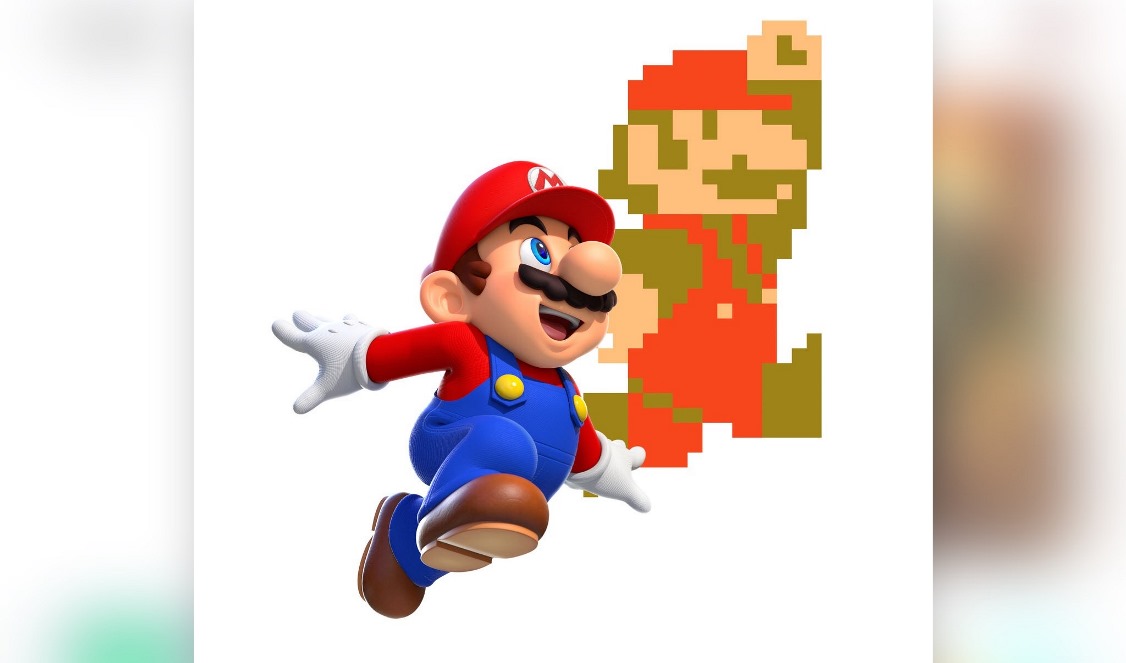 The App Store updated today with a news piece about Super Mario Run. The article included some comments from Takashi Tezuka, who has long been working on the Mario series.
Takashi is one of a select few developers who has had a large impact on Mario – others being Shigeru Miyamoto and Toshihiko Nakago.
Tezuka had this to say about their lengthy working relationship:
"If we were a rock band, we'd have disbanded long ago. After working together for 30 years, our sense of what's good and what's bad in terms of quality is in sync."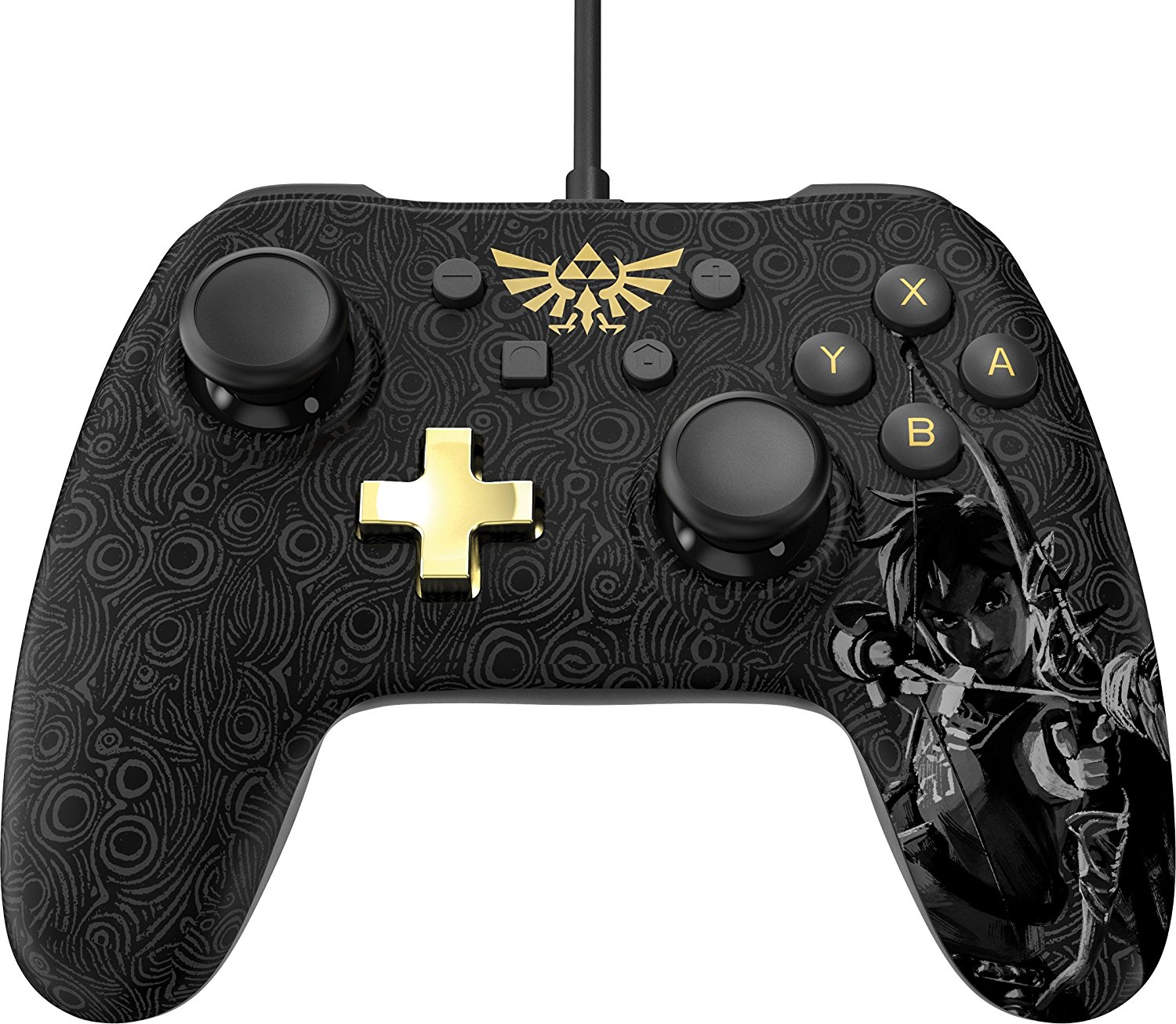 PowerA has two new specially-designed controllers lined up for Switch. Next month, the new hardware with Zelda: Breath of the Wild and Mario designs will be released.
Both controllers have been officially licensed by Nintendo. They feature six interchangeable analog caps for custom control, soft-touch rubber grips for added comfort, and a 10-foot removable USB cable.
The two controllers should be out on October 23. Amazon has the Zelda one up for pre-order here, and the Mario edition here.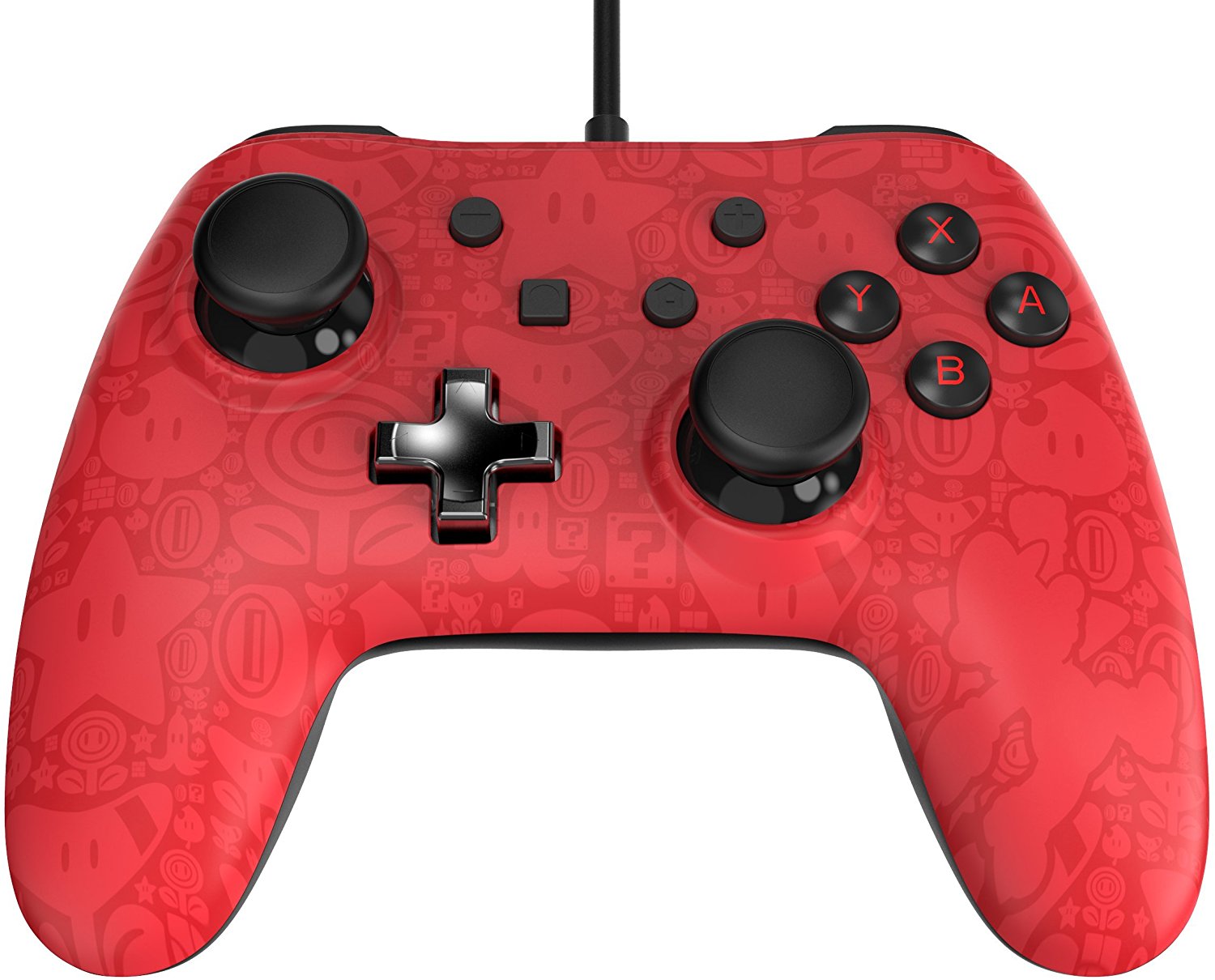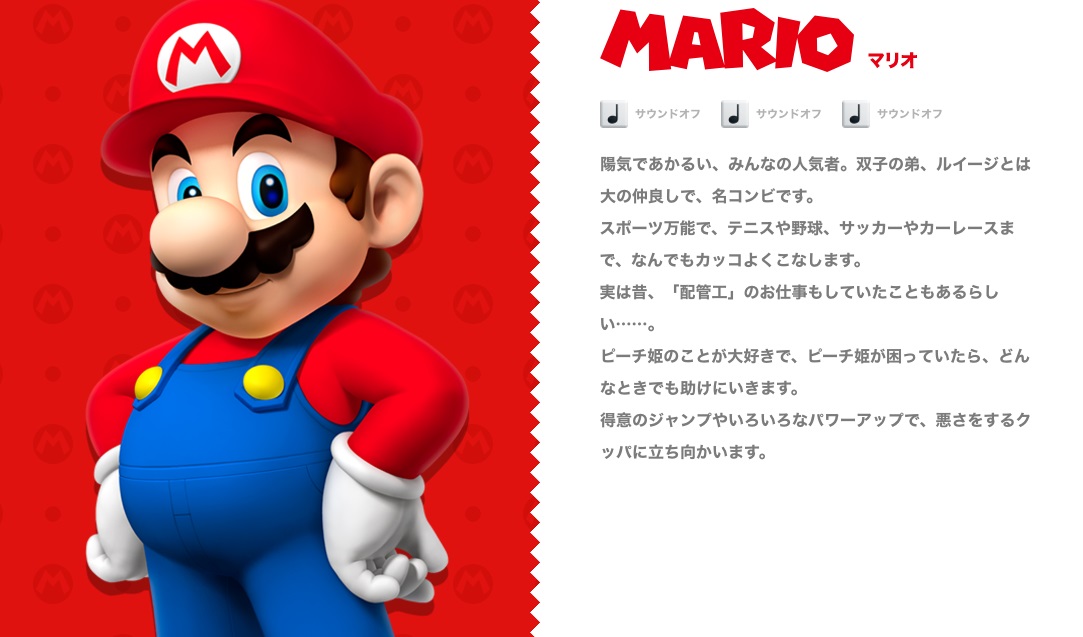 On its Japanese website, Nintendo has character profiles for various characters in the Mario franchise. One change in particular is earning a great deal of attention.
This is Nintendo's character description for Mario: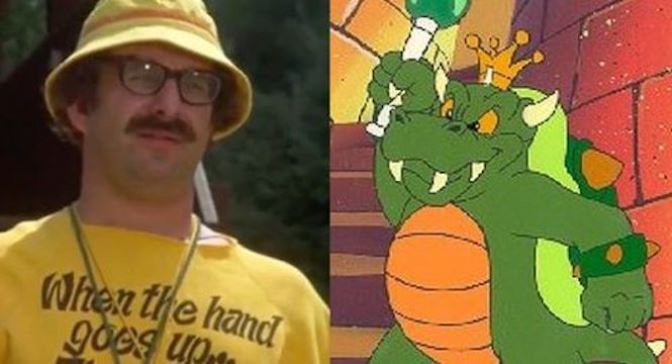 Harvey Atkin passed away this week after losing a battle to cancer. He was 74.
Some of you may be unaware of this, but Atkin played a big role in the Super Mario Bros. cartoons way back in the day. Atkin voiced King Koopa in three different animated shows in the 80's and 90's. Interestingly, he was the only one to play the same role in each series. Atkin was involved with The Super Mario Bros. Super Show!, The Adventures of Super Mario Bros. 3, and The New Super Mario World series.
Rest in peace, Harvey Atkin.
Thanks to Clyde_BlueSnake for the tip.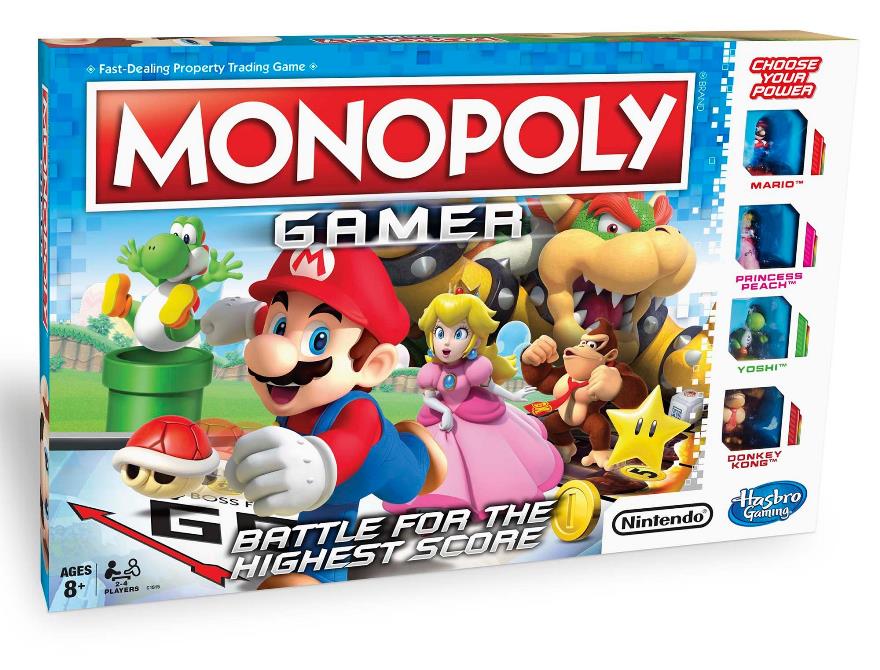 Hasbro has revealed "Monopoly Gamer," a new rendition of Monopoly featuring Super Mario. The board game has characters from Nintendo's series, and also has coins instead of Monopoly money as well as special abilities.
Here's the full rundown on Monopoly Gamer:
It's the Monopoly game with a Nintendo twist as it joins forces with beloved Nintendo video game characters. Instead of standard Monopoly tokens, the game features Super Mario characters, each with their own special powers within gameplay. Play as Mario, Princess Peach, Yoshi, or Donkey Kong. Finish the game by defeating Bowser at the end! It's not just about money in this game; players earn points by buying Properties, collecting Coins, and beating Bosses. The player with the highest score wins the game.

Features Nintendo's Super Mario characters
Coins replace Monopoly money
Power-up die activates special abilities
Battle legendary Bosses

Includes gameboard, 4 Nintendo Character tokens (Mario, Princess Peach, Yoshi, and Donkey Kong), 4 Character cards, 4 Reminder cards, 8 Boss cards, 16 Title Deed cards, 1 Numbered die, 1 Power -up die, 90 coins, and game guide.
Monopoly Gamer will cost $25. Hasbro will also be selling Monopoly Gamer Figure Packs for $4 a pop that contain a Character token, Character card, and Character sticker. Wario, Luigi, Toad, Boo, Rosalina, Diddy Kong, Fire Mario, and Tanooki Mario will be sold in packs.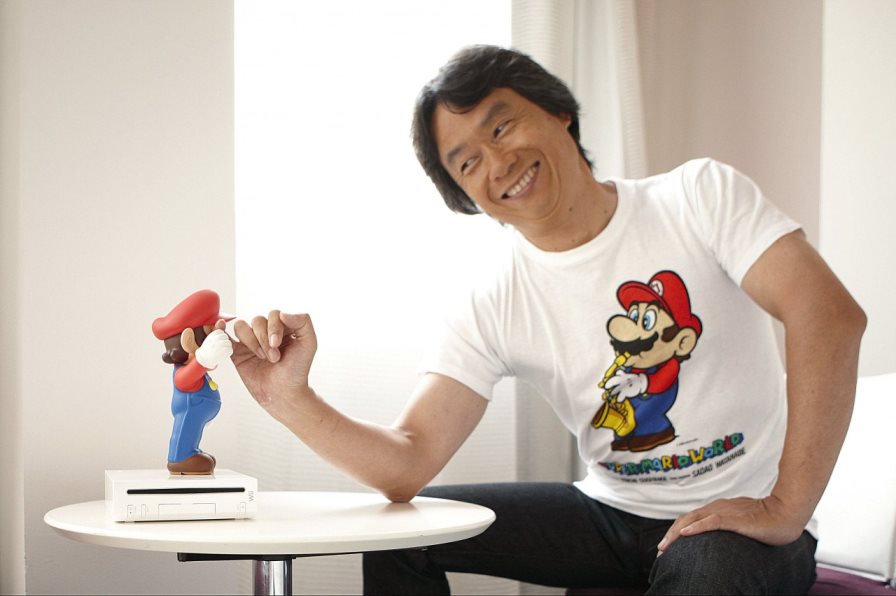 IGN has a lengthy new piece with Shigeru Miyamoto all about Mario. Miyamoto talked about letting other developers handle the IP, his initial worries with how players would react to New Donk City in Super Mario Odyssey, and not wanting to remake older games.
We've picked out some notable quotes below. The full article with more comments from IGN is located here.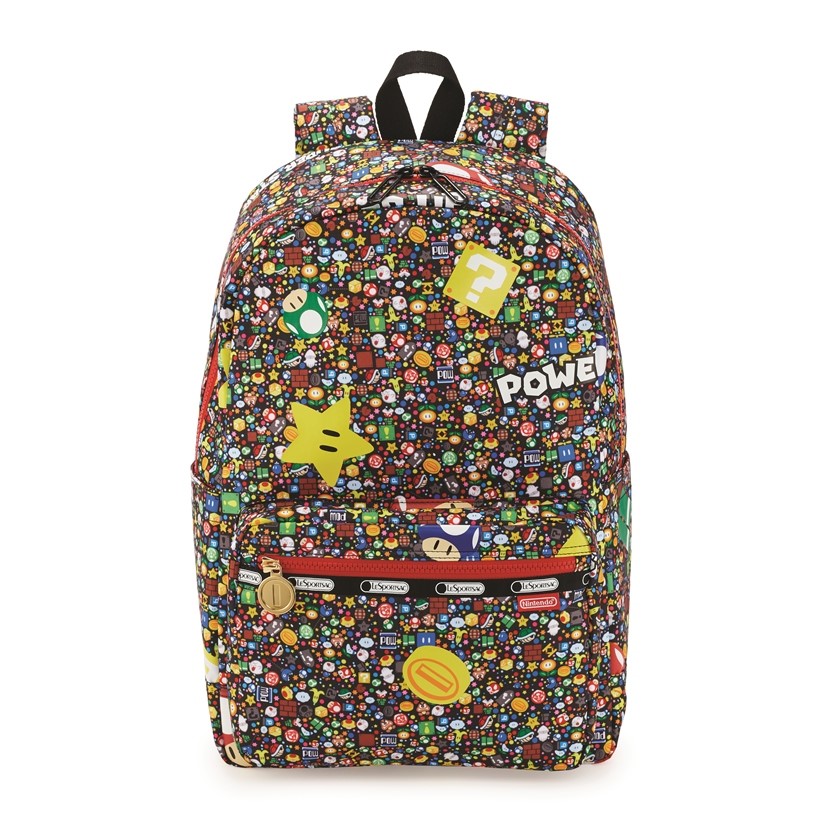 Nintendo has announced a new partnership with LeSportsac that will see the Mario brand featured with a special collection of totes, backpacks and accessories.
Below are the full details of the collaboration:
"Holding a treasured place in the hearts of millions, Mario's adventures have brought him to many strange places, including the far corners of the Mushroom Kingdom and galaxies beyond. Working with Nintendo, LeSportsac took Mario's passion for exploration and translated it into the brand's best-selling, on-the-go styles. These include crossbodies, totes, backpacks and weekenders, as well as small cosmetics and accessories that even the Mushroom Kingdom's most celebrated hero can run away with on his many adventures.

The collaboration features two unique designs created exclusively for the LeSportsac X Nintendo collection. Power-Up Burst is a colorful homage to Mario's iconic power-up items and classic foes, including Fire Flowers, Super Mushrooms, 1-Up Mushrooms, Super Stars, coins, Goombas and Koopas. The Mario Travel print portrays playful Mushroom Kingdom-inspired travel memorabilia, such as luggage tags, passport stamps and postcards on a bright red background.

Complementing the collection are five additional items, including an authentic pouch shaped like the Game Boy system, a round Piranha Plant pouch, and a Super Mario Bros. cosmetic. All styles will showcase a custom Super Mario coin zipper pull – because it is all about collecting those coins!"
The LeSportsac X Nintendo collection launches in Japan on July 19. Other countries, including the United States, will follow this fall.
Source: Nintendo PR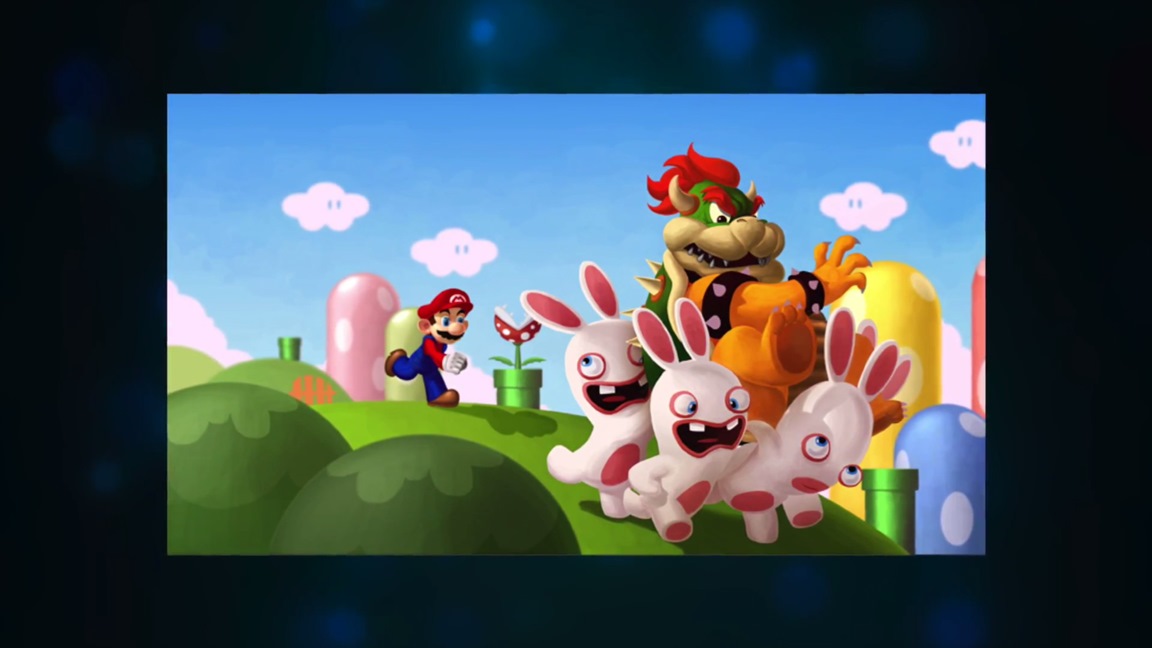 Mario + Rabbids Kingdom Battle should finally be announced at E3 this week. Before that game existed though, Ubisoft apparently had interest in mashing the two franchises together during the Wii era.
It seems that a formal pitch was never actually made to Nintendo, and it ended up as nothing more than an internal concept at Ubisoft. Nintendo may have shut things down before talks ever progressed in the slightest.
Liam Robertson has the full report on the concept below.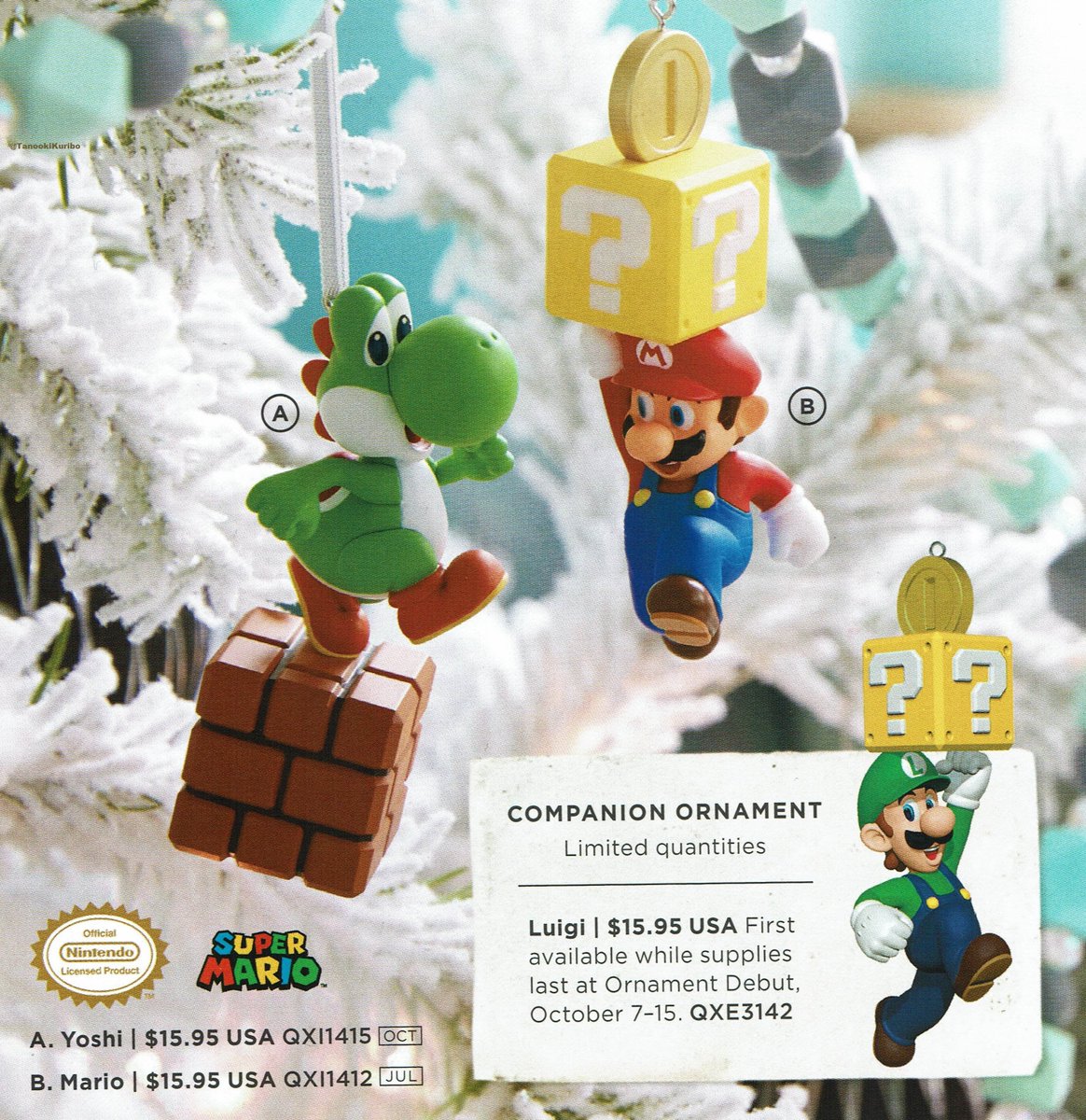 Hallmark is preparing some special Super Mario ornaments. One picture shows Mario, Luigi, and Yoshi.
Mario and Yoshi are both up on Hallmark's website here. Mario should be available starting July 15, while Yoshi is coming later on October 7. Luigi will apparently be sold in October as well, but it's not on Hallmark's site just yet.
Below are a few pictures: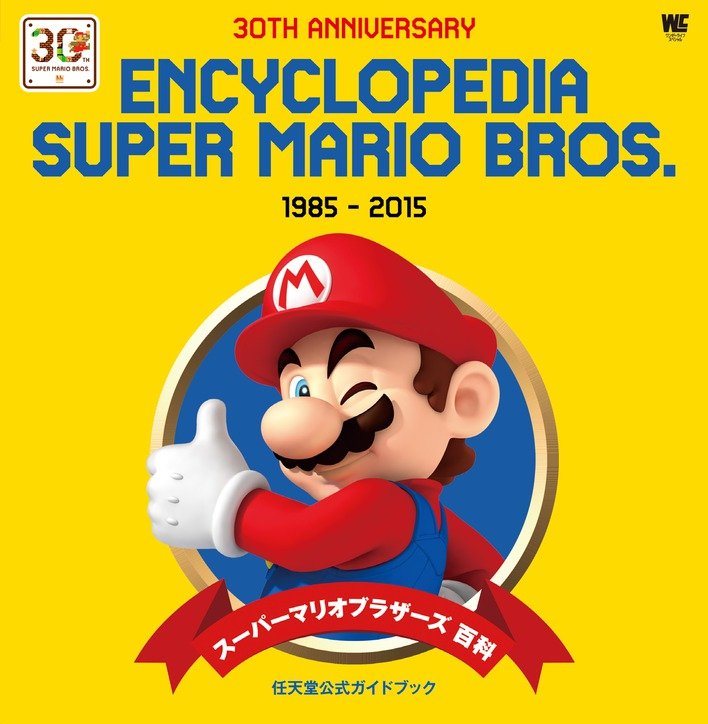 Some concerns are being raised regarding the overseas release of the Super Mario Bros. Encyclopedia. Amazon UK is cancelling pre-orders that had been previously been placed. In an email to customers, the retailer states: "Our supplier has informed us that this item is no longer available."
Over on Amazon US, the listing for Super Mario Bros. Encyclopedia has been pulled. However, it's still up on Amazon Canada, Amazon Germany, and Amazon France.
The Super Mario Bros. Encyclopedia is supposedly planned for June 15 outside of Japan. We should be finding out pretty soon if that date is still on track.
Thanks to Stuart S for the tip.