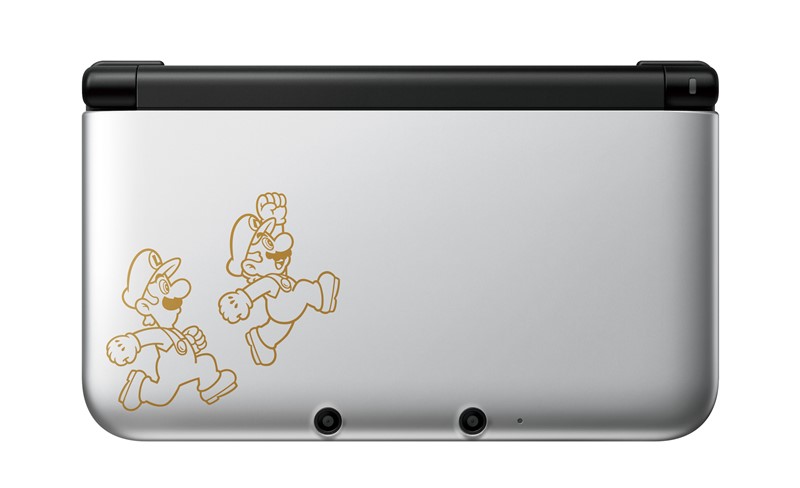 Nintendo has finally confirmed the limited edition, silver-colored 3DS XL system featuring Mario and Luigi. It's available for purchase starting today. The MSRP is $199.99, though retailers like Best Buy have it available for $180.
You can find Nintendo's official announcement below.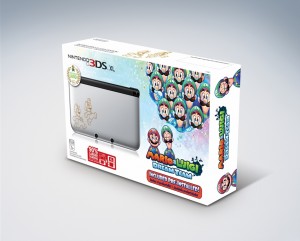 Mario is the latest character to be featured in various sales on the eShops. Here's a full lineup of titles available at discounted prices:
3DS
Super Mario Bros. – $3.49 (was $4.99)
Super Mario Bros. 2 – $3.49 (was $4.99)
Super Mario Land 2: 6 Golden Coins – $2.79 (was $3.99)
Mario and Donkey Kong: Minis on the Move – $6.99 (was $9.99)
Wii U
Mario Bros. – $3.49 (was $4.99)
Super Mario Bros. – $3.49 (was $4.99)
Super Mario Bros. 2 – $3.49 (was $4.99)
Super Mario World – $5.59 (was $7.99)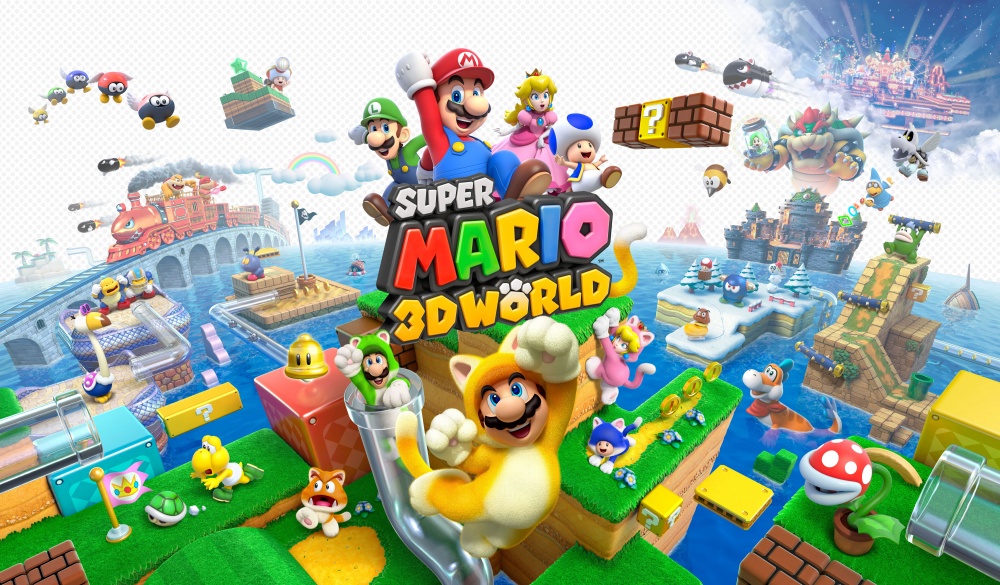 Super Mario 3D World's first week sales from Japan are in. Unfortunately, they're not too hot.
Nintendo sold just over 100,000 copies of Super Mario 3D World in Japan last week. With roughly 107,000 copies in the hands of gamers, it's the lowest debut for a 3D Mario game.
Here's how Super Mario 3D World stacks up to other 3D entries:
1) Super Mario Galaxy 2 – 337,569 (1,032,853 total)
2) Super Mario 3D Land – 344,698 (1,861,023 total)
3) Super Mario Sunshine – 280,610 (789,989 total)
4) Super Mario Galaxy – 256,341 (1,025,664 total)
5) Super Mario 64* – 162,113 (1,639,914 total)
6) Super Mario 64 DS* – 120,062 (1,231,535 total)
7) Super Mario 3D World – 106,967
* Launch title
Of course, there are some things to consider here, such as the Wii U's very low install base. Mario 3D World will also likely be one of Nintendo's titles that continues to sell continuously over the next few years.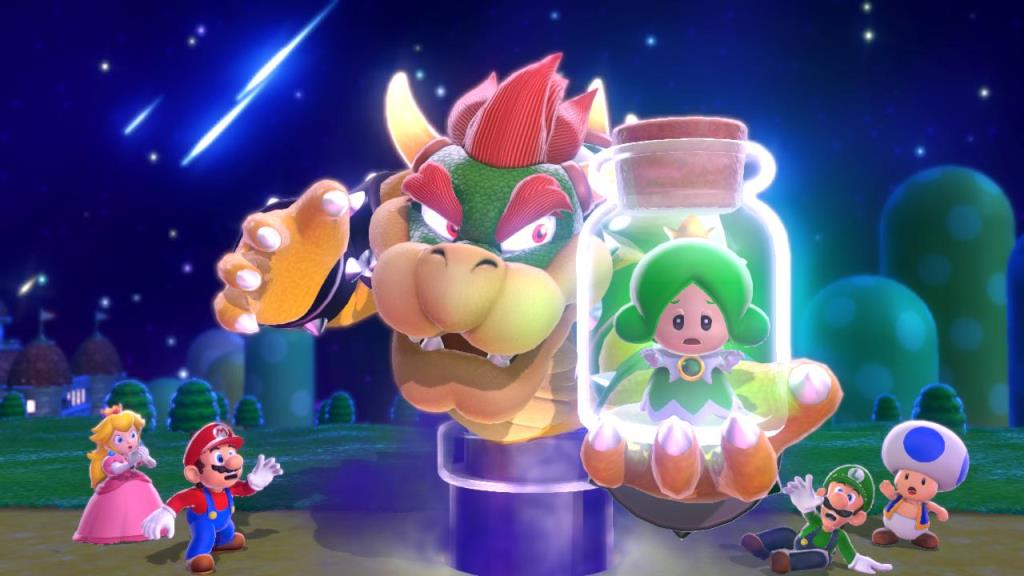 Cliff Bleszinski of Epic Games fame has high praise for Super Mario 3D World. CliffyB has been playing the title since it launched late last week, and just finished it today.
After beating Super Mario 3D World, Bleszinski had this to say:
Finished Super Mario 3D World. Loved every minute of it. So tightly designed. System selling title for the Wii U.

— Cliff Bleszinski (@therealcliffyb) November 26, 2013
The amount of "Hey I'll go look over here or try something different" moments that are rewarded in Super Mario 3D World are staggering.

— Cliff Bleszinski (@therealcliffyb) November 26, 2013
Bleszinski was also sharing positive thoughts about 3D World last week, such as:
Holy crap this new Mario game is pure bliss.

— Cliff Bleszinski (@therealcliffyb) November 23, 2013
My cheeks are sore from smiling so hard while playing the new Mario it's just a love letter to what makes Mario so great.

— Cliff Bleszinski (@therealcliffyb) November 23, 2013