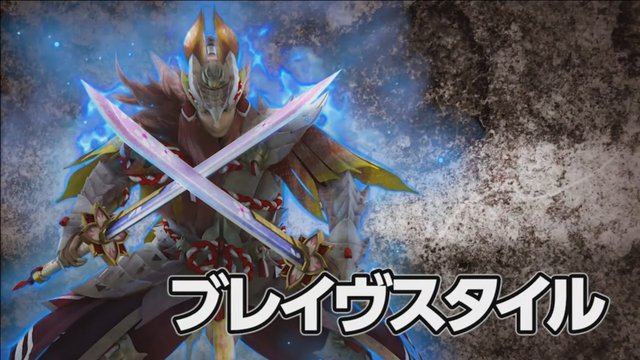 Some new information about the latest entry in the Monster Hunter series, Monster Hunter XX, has been revealed via the latest issue of Famitsu. The folks at Gematsu have kindly translated it.
The biggest news is the new Brave Style, a style which focuses on continuous attacks. However, you can only equip one hunter art when using this style. The style's biggest feature is its Brave State, which you can achieve by filling your Brave Gauge. You can accomplish that by parrying the attacks of monsters. While you are in your Brave State, the Brave Gauge gradually decreases again – however, continuously attacking and parrying will keep it from falling. Brave Style is intended as a "sharper" style which is easy to grasp.
When you're in the Brave State, your evasiveness with certain weapon types increases and you are able to use powerful link attacks and special techniques. Here are some examples of these special attacks:
"Strong Charged Moving Slash" (Great Sword): a charged attack while moving
"Step Shot" (Light Bowgun): shoots a special bullet while moving
"True Charge" (Hammer): two extra strong charged attacks following the regular charged attack
Another new style is the "Renkin Style", though there are few details available about it at the moment. Supposedly it is intended for people who want to "vigorously enjoy hunting".
Some other new details:
The Meowstress' little sister will appear in XX
XX's director is Daisuke Ichihara and the main planner is Takurou Hiraoka; both of them were planners on Generations. Generations' director, Yasunori Ichinose, oversees the work flow and provides concept supervision for XX
Balfark is an ancient dragon type monster that lives at a really high altitude. Both it and Ouma Diablos are connected to the main story
Development on the game us currently 70% complete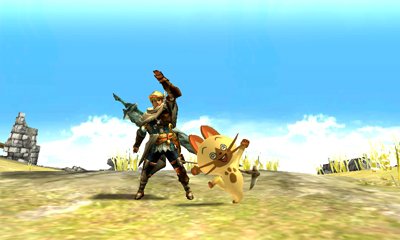 Devoted Monster Hunter fans will get a nice bonus, as Monster Hunter XX will feature a costume for your Felyne companion if you have save data for Monster Hunter Stories. The costume will make the Felyne look like Nabiru from Monster Hunter Stories. You can see a few images of it below: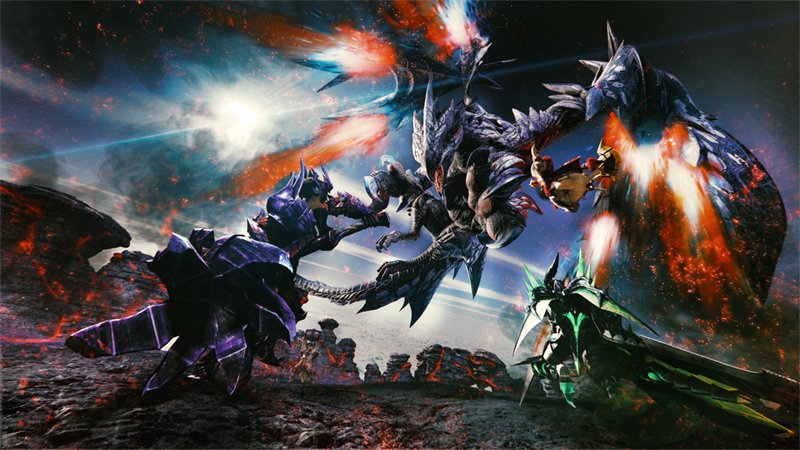 Monster Hunter XX was announced for a Japanese 3DS release yesterday. In a follow up for its financial results, Capcom now says it expects to sell two million copies of the game. It's slated for March 18 in Japan, and the latest fiscal quarter ends on March 31.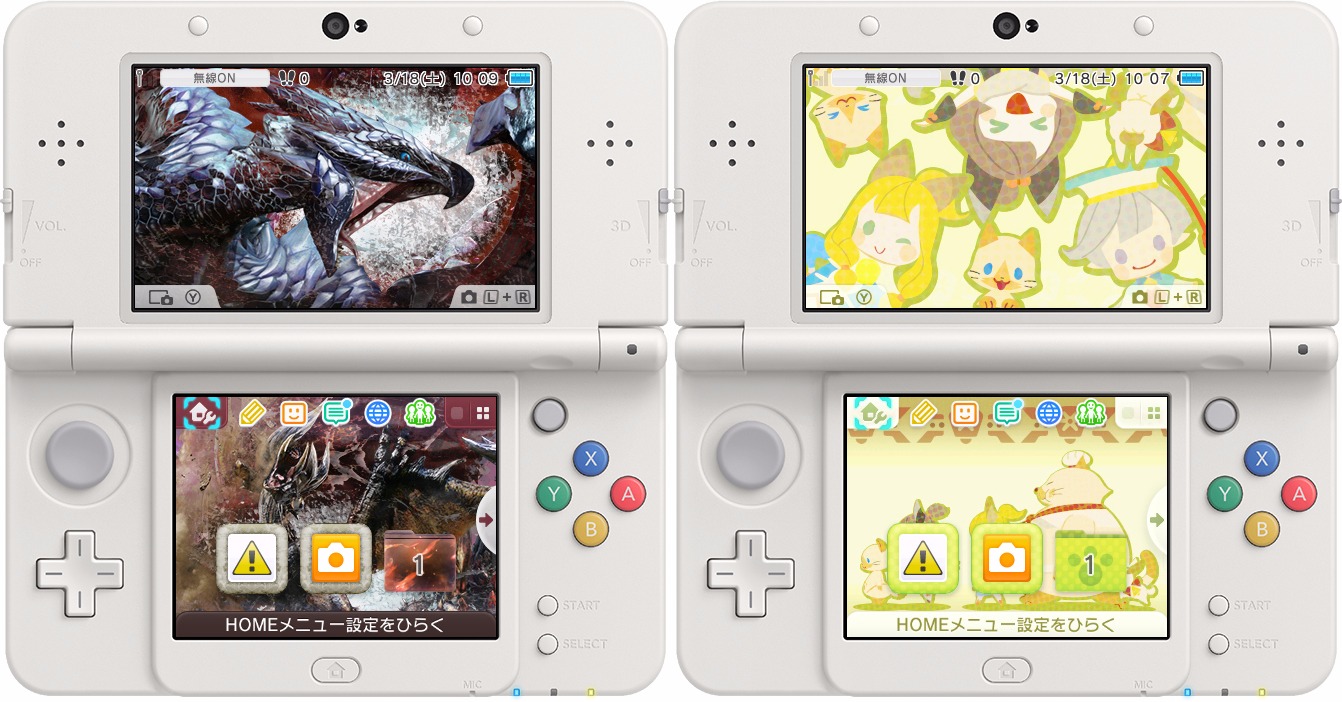 We have a little bit more on the newly-announced Monster Hunter XX. Above, you can see the first 3DS themes relating to the game, which comes with all copies. Monster Hunter XX's website is here, and we have a bunch of screenshots below.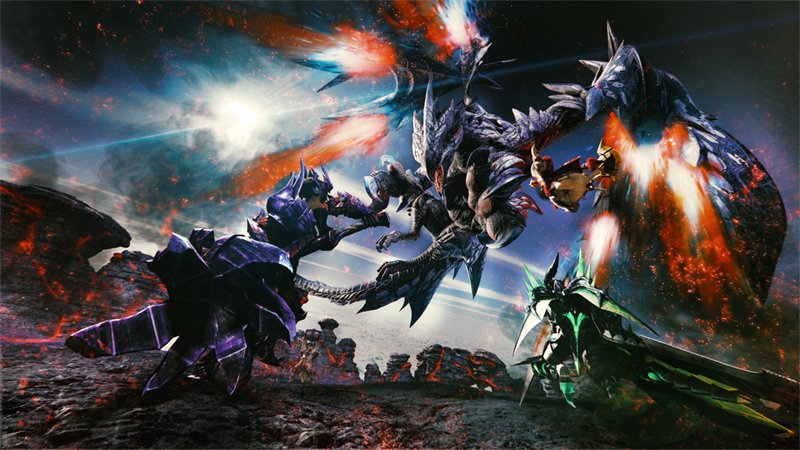 Capcom just wrapped up Monster Hunter Tokuban 2016 Autumn, a new live stream to show off all of its recent Monster Hunter-related titles. Towards the end, Monster Hunter XX was heavily showcased, and the first gameplay was shown. Watch the full recording below.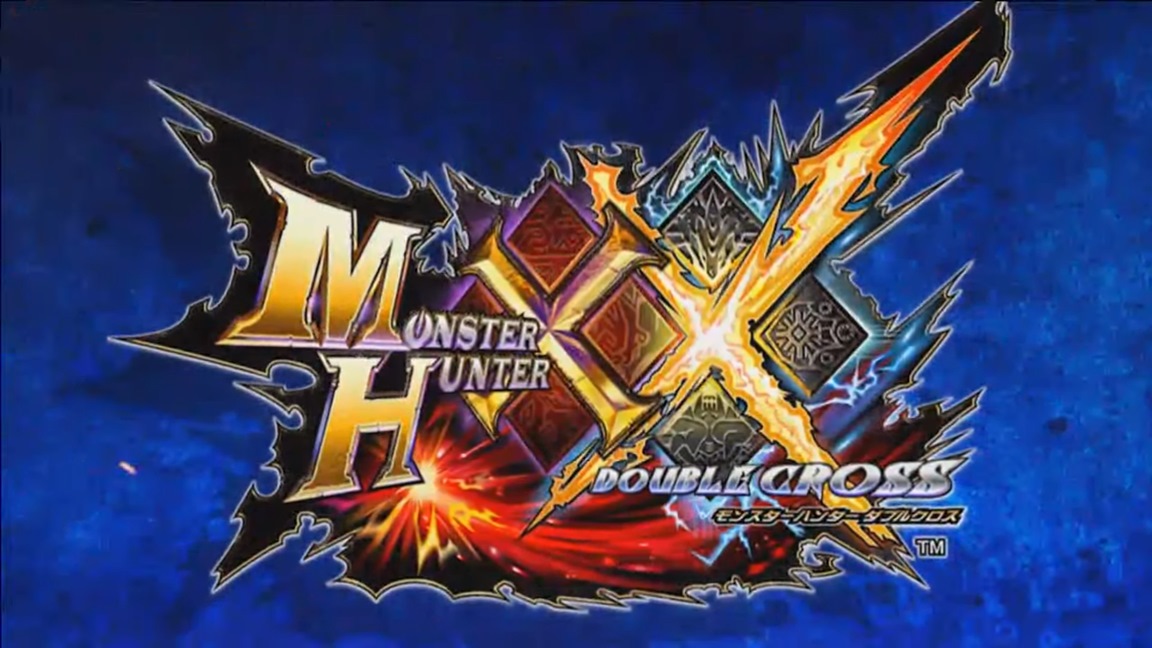 Monster Hunter XX is in development for 3DS, Capcom announced today. The news was shared during the Monster Hunter Direct, which is currently in progress.
Monster Hunter XX will offer two new Hunting Styles with the Brave Style, along with another that will be shared later. Also included are G-Rank quests, a new main monster called Barufaruku, and a new Diablos variant. Prowlers will also be able to jump off monsters and more.
Data from Monster Hunter X, known in the west as Monster Hunter Generations, can be transferred to the new title. Those with save data from Monster Hunter Stories will receive a Nabiru Palico outfit.
Monster Hunter XX launches March 18 in Japan. View the game's debut trailer below.