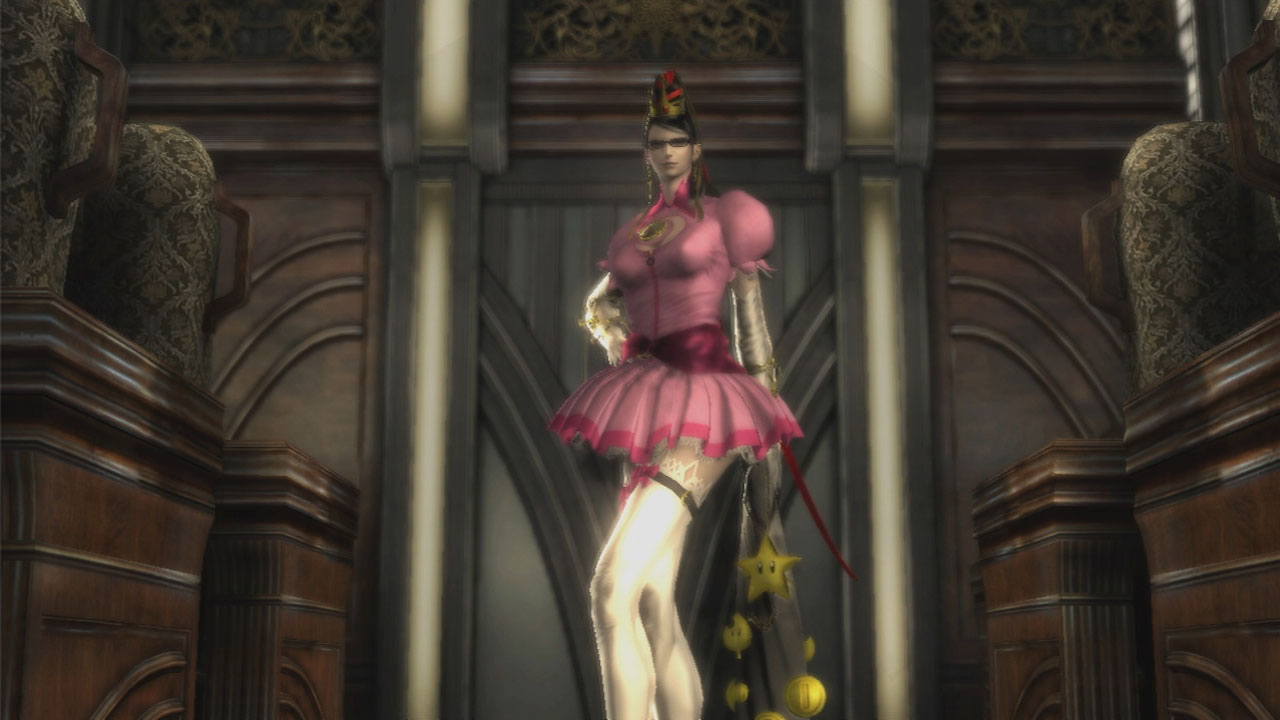 This past week, Nintendo clarified to us how it intends to offer the first Bayonetta to Bayonetta 2 buyers in North America.
Ultimately, it's quite simple. Nintendo has confirmed that Bayonetta will be included with the physical release as a separate disc. Meanwhile, those who purchase Bayonetta 2 on the eShop will still get Bayonetta 1 at no additional cost.
The situation is fairly similar in Europe. You can find information about Bayonetta 1/2 for PAL territories here.
Bayonetta 2's multiplayer will let you play as multiple characters, according to the game's website.
A notice posted on the European page states:
"Choose from a range of powerful characters, and give angels and demons a beating that's as brutal as it is beautiful."
Bayonetta and Jeanne have already been confirmed for the game's multiplayer known as "Infinite Tag Climax". Who else might be included?
Seems like this is purely a cosmetic change. When wearing the Daisy costume, Bayonetta acts very much like she does when wearing the Peach outfit.
Thanks to Shashwat Pant for the tip.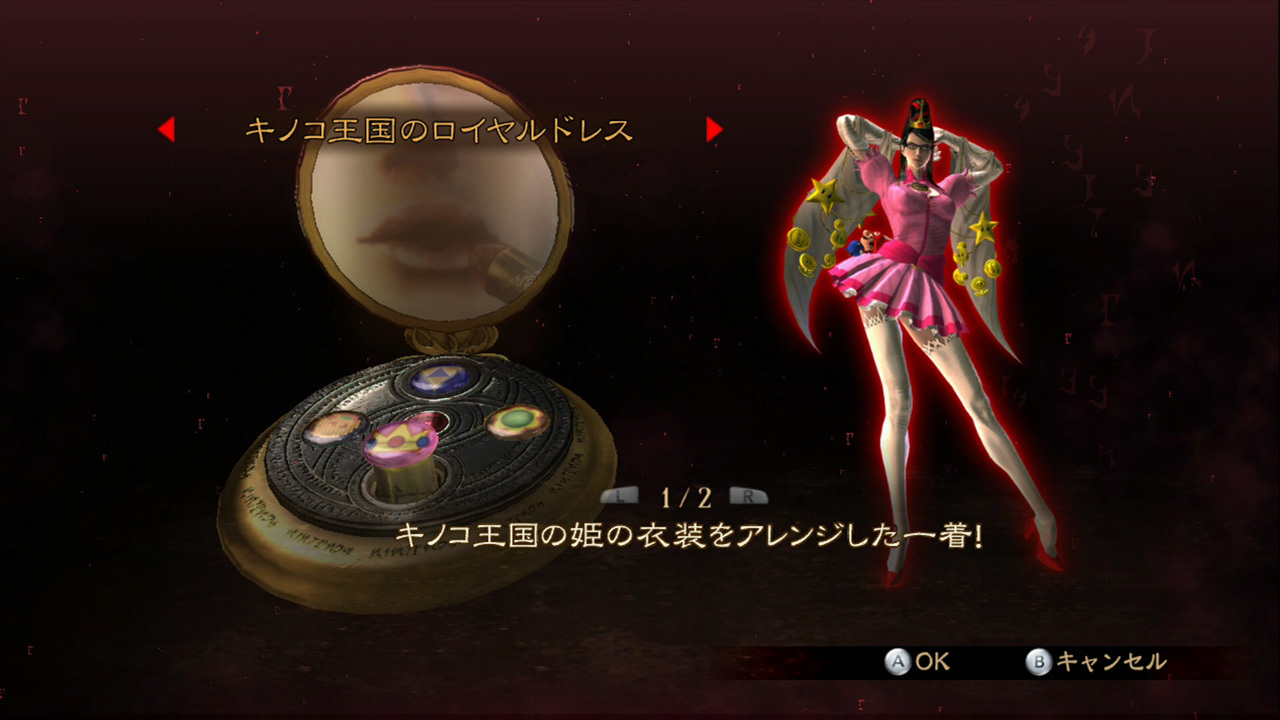 PlatinumGames has revealed three Nintendo costumes for Bayonetta 1: Link, Samus, and Peach. At least one more original outfit will be included in the game based on the screenshot above.
Thanks to some detective work done by the folks on NeoGAF, Bayonetta may also feature a Daisy costume. The emblem on the right side of the image seems to match up well with the character's icon associated with Daisy, posted below: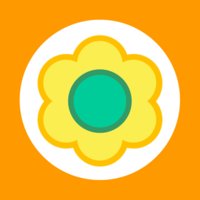 Not confirmed by any means, but it's a good sign.
A new Bayonetta 2 interview has come online over at CVG. The site spoke with director Yusuke Hashimoto, who talked about the decision to make a sequel, how Nintendo provided input, interest in continuing the series, and quite a bit more.
You can find CVG's interview in full here. For notable excerpts, head past the break.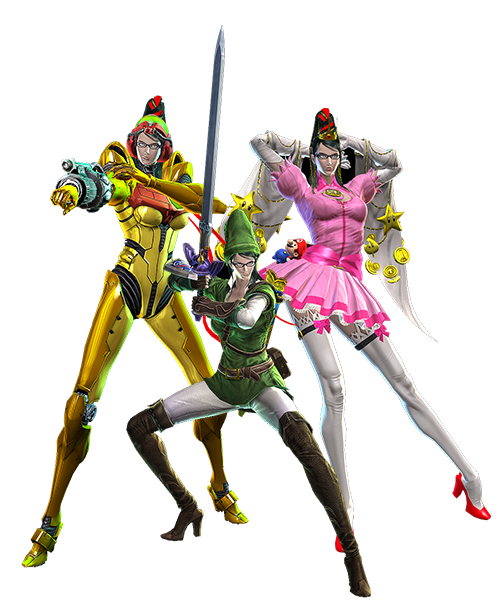 PlatinumGames put up a blog post today covering the Nintendo costumes in the first Bayonetta. Players will be able to try out Link, Samus, and Peach outfits.
One interesting tidbit concerns Hideki Kamiya's involvement – the game's original director. He "carefully checked" each one, and Kamiya was said to be "very particular about how each costume should look before passing approval." Kamiya also requested using the original Power Suit for the Samus outfit.
You can check out the full blog post here.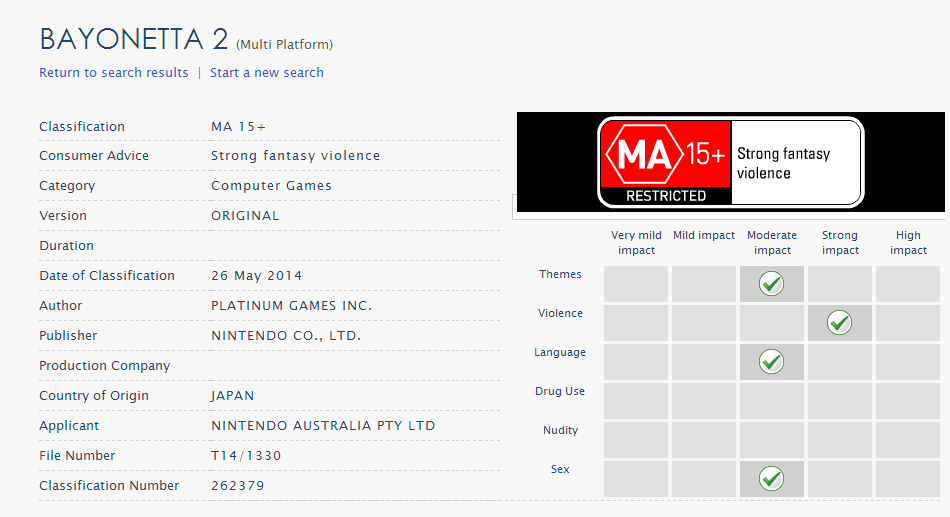 Generally speaking, we shy away from posting classification listings unless they are of some significance. While the OFLC's rating for Bayonetta 2 doesn't bring anything new to the table, it does seem to be a sign that the game will be arriving sooner rather than later. We also learn that the game has earned a MA15+ rating – the same classification as its predecessor.