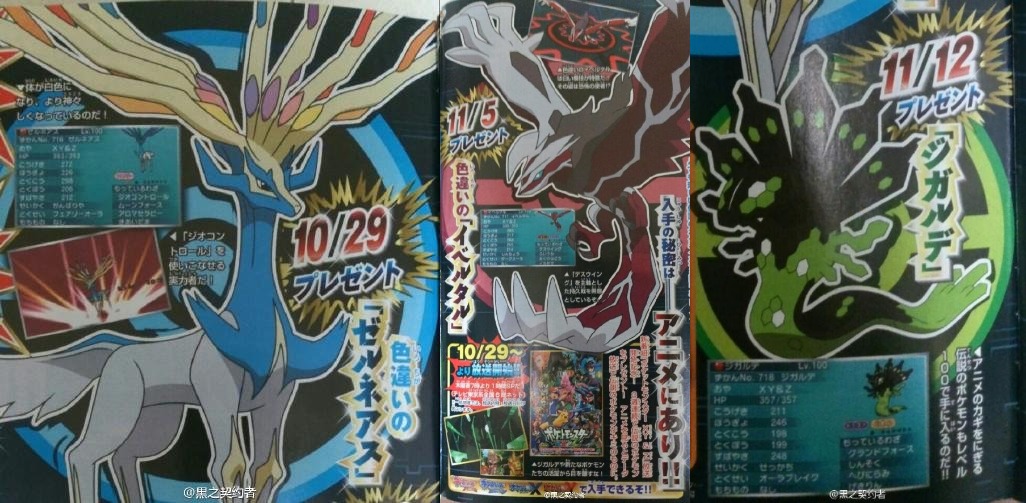 Three new Pokemon distributions have been announced for Japan in this month's issue of CoroCoro. These will begin weekly starting on October 29.
Below are details about each distribution:
Shiny Xerneas
– October 29
– Level 100
– Moves: Geomancy, Moonblast, Aromatherapy and Focus Blast
Shiny Yveltal
– November 5
– Level 100
– Moves Oblivion Wing, Sucker Punch, Dark Pulse and Foul Play
Zygarde
– November 12
– Level 100
– Moves: Land's Wrath, Extreme Speed, Glare & Outrage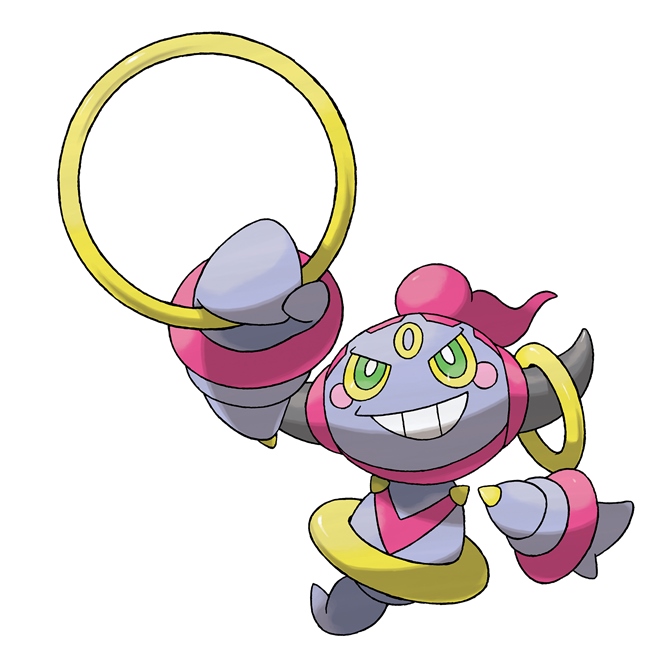 Earlier today, it was revealed that Hoopa would be distributed for Pokemon Omega Ruby/Alpha Sapphire and X/Y starting on October 23 at GAME stores. We now have confirmation for North America as well. You'll be able to nab Hoopa "later this year", according to The Pokemon Company.
Here's an overview of the distribution:
The Pokémon Company International is pleased to announce the upcoming character distribution of Mythical Hoopa. The distribution will allow fans to gain this special Level 50 Pokémon, which cannot be found during normal gameplay. Fans will need to have a copy of Pokémon X, Pokémon Y, Pokémon Omega Ruby or Pokémon Alpha Sapphire, and a system from the Nintendo 3DS family. Mythical Hoopa has the Magician Ability and is recognized by its two horns and the golden ring that adorns its body. The ring allows it to bend dimensions and move objects across great distances. Hoopa's moves include Hyperspace Hole, Psychic, Astonish, and Nasty Plot.
Source: Pokemon PR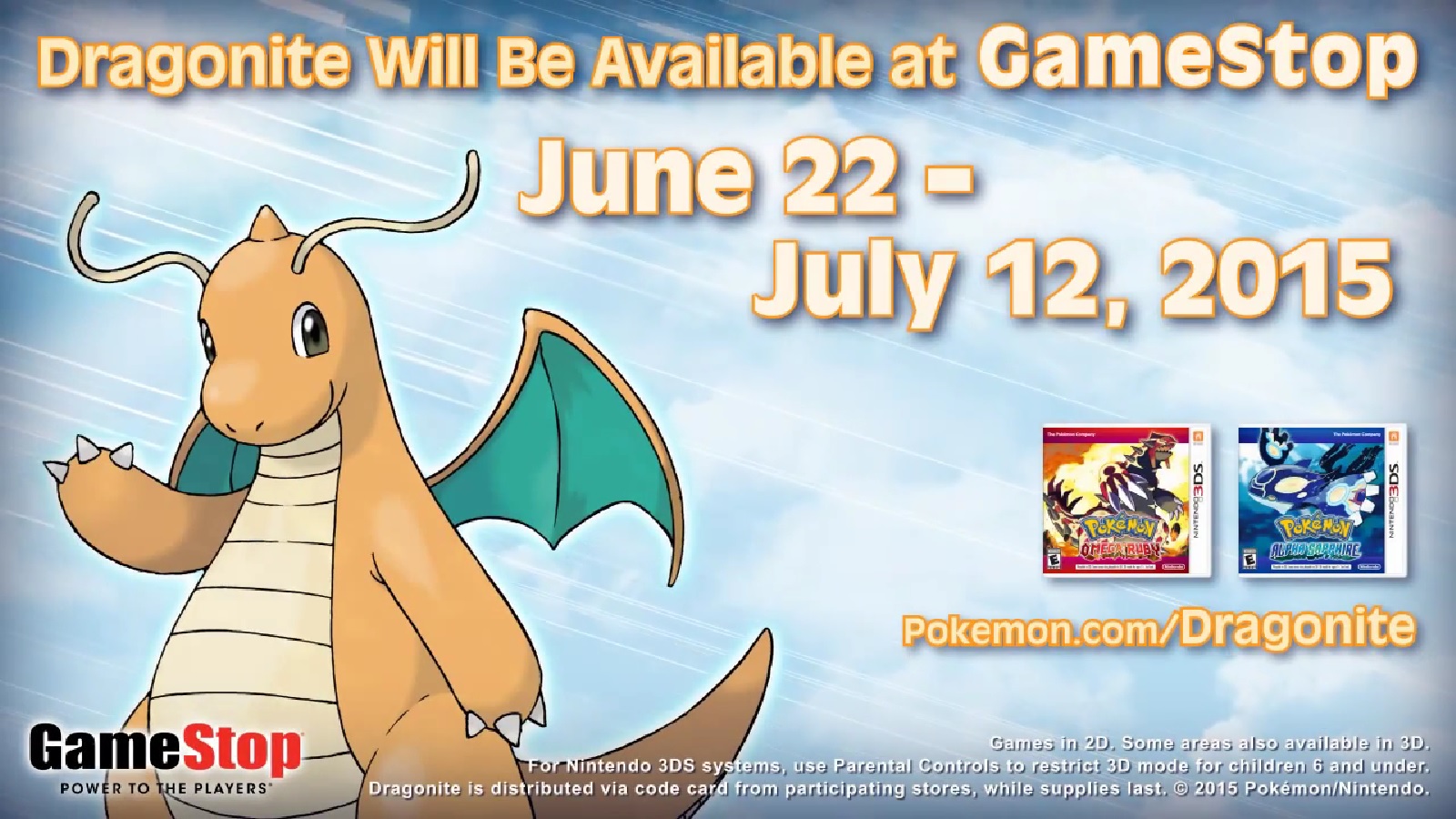 The Pokemon Company announced today that GameStop will be kicking off a Dragonite distribution next month. Those who own Omega Ruby/Alpha Sapphire or X/Y can obtain the creature between June 22 and July 12 at the retailer's U.S. locations. When you visit GameStop, you'll be provided with a special code card.
Dragonite comes with moves including Dragon Dance, Extreme Speed, Outrage, and Hurricane. The Pokemon is at level 55 and also appears to be holding a Lum Berry.
View a trailer for GameStop's Dragonite distribution below.
Source: Pokemon PR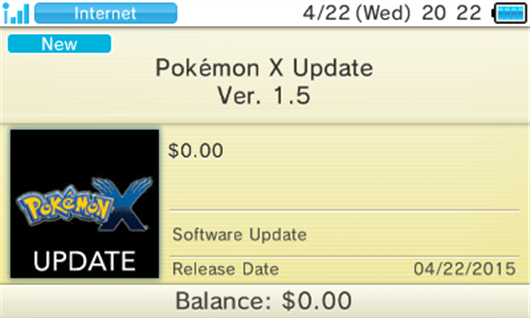 New updates are now available for the mainline Pokemon 3DS games.
Pokemon Omega Ruby and Alpha Sapphire have been updated to version 1.4. Meanwhile, Pokemon X and Y have received a 1.5 patch.
According to the update details, "adjustments have been made for an improved gaming experience". You'll need these new versions in order to trade, battle, and use other online features.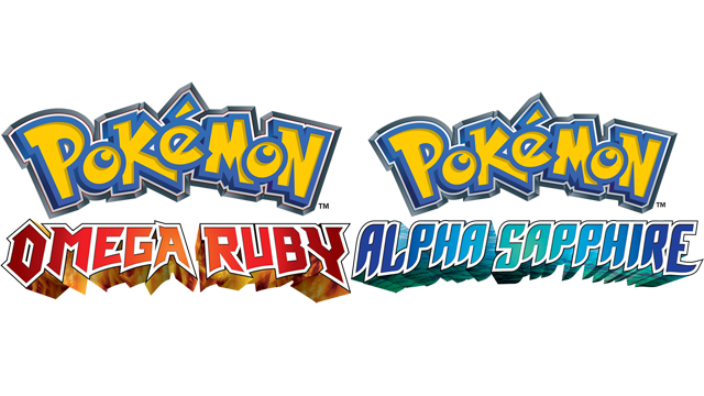 Updates are out now for Pokemon Omega Ruby/Alpha Sapphire and Pokemon X/Y.
For Omega Ruby/Alpha Sapphire, players can download version 1.3. This is to address bugs and improve the game experience. You'll need it to use online features. Note that it takes up 271 blocks of space.
Pokemon X/Y's new version is 1.4. Like Omega Ruby/Alpha Sapphire, it's intended for bug fixes and to improve the game experience. The download is 246 blocks and is needed to access online features.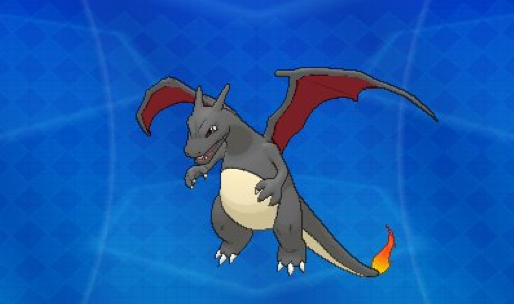 Game retail shops in the UK have announced that it will be giving out special codes for a Shiny Charizard. The Shiny Charizard will be available to anyone with Pokemon X, Y, as well as Pokemon Omega Ruby, or Alpha Sapphire. The rare Pokemon code will be starting to be distributed on April 3, there is currently no end date announced.

If you own Pokemon Bank, you can now download the fully evolved Johto starter Pokemon. During this distribution event you can get Meganium, Typhlosion, and Feraligatr with their Hidden Abilities of Leaf Guard, Flash Fire, and Sheer Force.
This latest distribution will run until November 30th and is available to all owners of the Pokemon Bank. The starter Pokemon can be sent to Pokemon X, Y, Omega Ruby, or Alpha Sapphire games through their Pokemon Link feature.
This month's CoroCoro has started to leak. In the magazine, it's revealed that those who pre-book tickets for the movie "The Archdjinni of the Rings – Hoopa" in Japan can participate in a distribution for Arceus. The Pokemon knows the moves Judgment, Blast Burn, Hydro Cannon and Earth Power. Additionally, it comes with the item Silk Scarf.
Arceus will be obtainable by pre-booking tickets between March 7 and July 17. It's redeemable between June 20 and August 31.
We have a small tidbit about the movie itself as well. There will plenty of legendary Pokemon, including Lugia, Palkia, Giratina, Dialga, Kyurem and Arceus.
By pre-booking, you'll also receive another legendary Pokemon out of these six revealed for the movie, though the specific six you get one of are not known at the moment.
That's not all from CoroCoro. It's also revealed that the Shiny Rayquaza will be distributed through the magazine, and it can be obtained even if players nabbed the one at the World Hobby Fair. Specific details will be announced sometime in the future.
Those who access Pokemon Bank starting on February 27 can receive Meganium, Typhlosion, and Feraligatr with their hidden abilities of Leaf Guard, Flash Fire and Sheer Force respectively. All three are being distributed through the Pokemon Link feature in Pokemon X, Y, Omega Ruby, and Alpha Sapphire. There's a limit of one of each per Pokemon Bank. Note that the promotion ends on November 30.
Here's the official press announcement: