According to Nintendo there will be maintenance being completed on Pokemon X and Y on Monday, November 24.
The scheduled maintenance will be for online play and leader boards, regular gamelpay and communications should not be affected.
From Monday, November 24, 2014 9:50 PM
– Monday, November 24, 2014 11:00 PM Pacific Time
Affected Services:
Nintendo 3DS
– Online Play, Rankings, etc. for Pokémon™ Omega Ruby, Pokémon™ Alpha Sapphire
– Online Play, Rankings, etc. for Pokémon™ X, Pokémon™ Y
Pokemon Omega Ruby and Alpha Sapphire may be due out in only a few short days, but that hasn't stopped Pokemon X and Y from receiving a couple more events in Japan. The first event, "Japanese Charizard Event" is exactly what you would expect, allowing players to download either a shiny Charizard holding Charizardite Y or a shiny Pikachu. The event will run from December 12th through January 16th at the Pokemon Center in Tokyo to commemorate the opening of the new venue.
The second "Linoone Event" will take place at Jump Festa 2015 on December 20th and will feature several gifts, the first of which is a special Linoone. The Linoone in question is Level 50 with the moves Extreme Speed, Helping Hand, Baby-Doll Eyes and Protect and holds a Focus Sash. Participating in a special battle competition will win players a PP up or a PP max. Also featured at the event are special QR codes for Super-Secret bases for special guests Ayana Tsubaki, Nobuhiko Okamoto, Aoi Yuki, Emi Nitta, Aoi Shota & Ban Megumi
Update: Serebii's initial report was a bit incorrect. Here's some clarification about the situation:
Following the release of the Version 1.3 patch last night, one of the small features that have been added has been confirmed. In addition to various bugfixes, such as a fix regarding Vivillon's image not properly appearing in Friend Safari's menus, the patch now fixes various special animations for when PokéBalls open on trying to capture a Pokémon or sending one in battle. Previously, these animations could be seen in battle, but not when you sent out your first Pokémon. Now, these will always appear when they are your first Pokémon sent in battle
---
Pokemon X/Y's 1.3 update adds a small touch. PokeBalls open and display special animations when trying to capture a Pokemon or sending Pokemon into battle. Dream Balls and Cherish Balls had separate animations previously, though all except Apricorn Balls now appear to have new animations.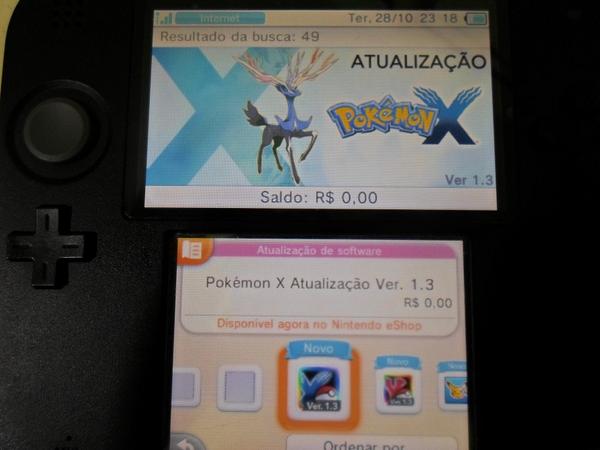 Pokemon X and Pokemon Y received a new update today, bringing the games up to version 1.3. You'll need to head on over to the eShop for the patch.
Nintendo says version 1.3 includes "general bug fixes". The update also features adjustments to make for "a more fun gaming experience".
Today's update will need to be applied before using the online features below:
– Connecting to the Internet using the Player Search System
– Using Wonder Trade
– Using Game Sync
– Connecting to the Global Trade Station Mystery Gift
Thanks to dkaleo82 and DavidTendo for the tip.
Diancie will be available at GameStop locations from October 27 to November 16.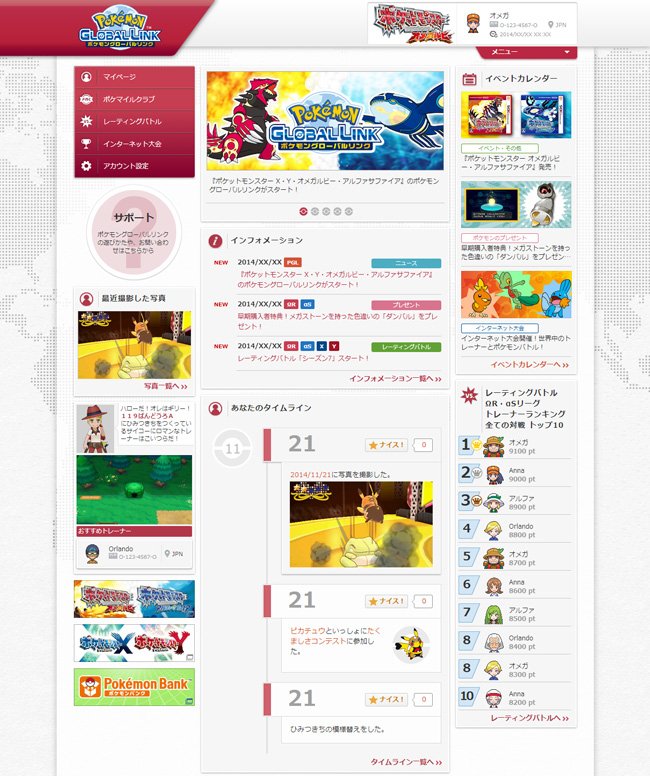 The Generation VI multiplayer hub Pokemon Global Link will be down for maintenance next month from November 13th to November 21st. This is following the announcement of some of the new Global Link features such as the XY and ORAS Leagues and is presumably to accommodate for these changes. Other changes coming with the release next month are the ability to share your Secret Base and photos from Pokémon Contests.
Pokemon X and Y players can partake in a distribution for Shiny Gengar starting today. Visit GameStop stores by October 26, and you'll receive the Pokemon in your game. It comes with a Gengarite Mega Stone.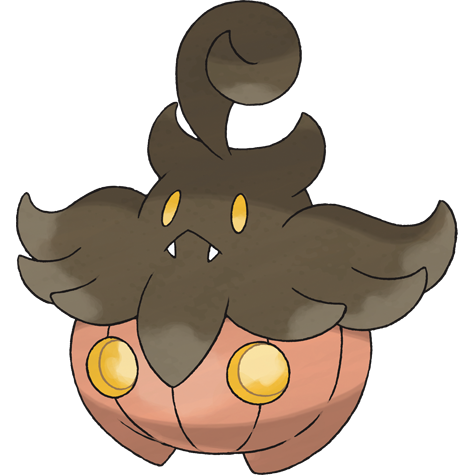 A new distribution has kicked off for Pokemon X/Y. Starting today, players can download a special "Super-Size Pumpkaboo" through Wi-Fi.
By getting involved with the distribution, you can qualify for the Trick-or-Treat Friendly Online Competition. Each participant's Battle Box must include a Super-Size Gourgeist. The easiest way to find this Gourgeist is by obtaining a Super-Size Pumpkaboo in Pokemon X/Y, and then trading it to have it evolve into the battle-ready Gourgeist.
Source: Pokemon PR
Update: These distributions are also for France, Germany, Spain, Belgium, The Netherlands, and Italy at the same time, but dates are currently unknown.
---
GameStop is handling the distribution of Shiny Gengar and Diancie for Pokemon X/Y in North America. In Europe, GAME will be hosting the events.
Pokemon fans in the UK can stop by GAME between October 15 and November 5 to obtain Shiny Gengar with a Gengarite Mega Stone. Diancie's distribution will follow between on November 6, lasting through November 28.
Shiny Gengar and Diancie will both be available via a special code distribution at any GAME store.
Source: Pokemon PR, Source 2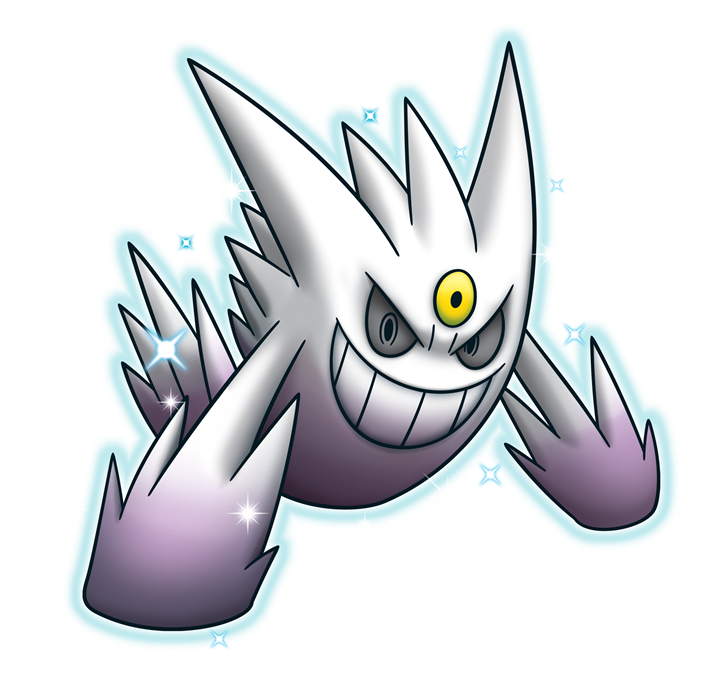 GameStop will be distributing a pair of Pokemon for Pokemon X/Y across the states next month.
First, starting on October 13, Shiny Gengar will be available. This will last through October 26.
The next distribution event will be held for Diancie. You'll be able to obtain Diancie between October 27 and November 26.
Get Shiny Gengar holding a Gengarite Mega Stone and the Mythical Pokémon Diancie for the Pokémon X and Pokémon Y video games
You can find today's official announcement below.