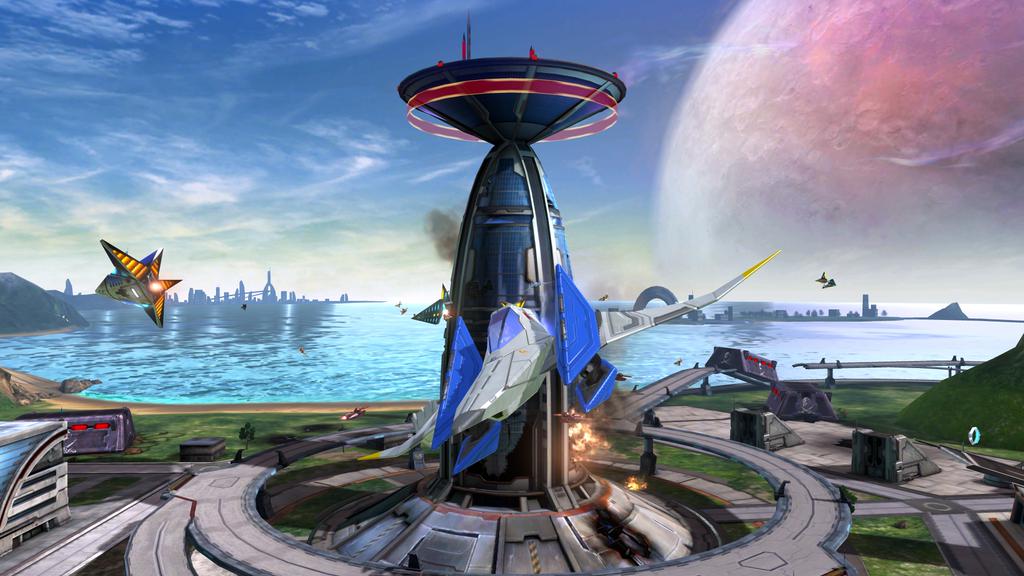 This information comes from Shigeru Miyamoto…
On whether Nintendo would consider one-versus-one local ship battles for Star Fox Zero…
"It's difficult to have two people playing when you need two screens to play for one person, so it's definitely something that we're thinking about. We basically created this game as one you need the GamePad to play, but there is a secret There is another option."
Star Fox Zero co-director Yugo Hayashi also said:
"As one kind of variation, we were thinking about a co-op control scheme. Basically one person would control flying the Arwing and the other person would be aiming and shooting. This is something maybe parents and children could be doing together."
– Hayashi said, in this case, you could have a skillful player piloting the Arwing
– The less skilled player would be targeting and shooting
– The main pilot would use a Wii remote and Nunchuck attachment to steer
– The team was also trying to support the Pro Controller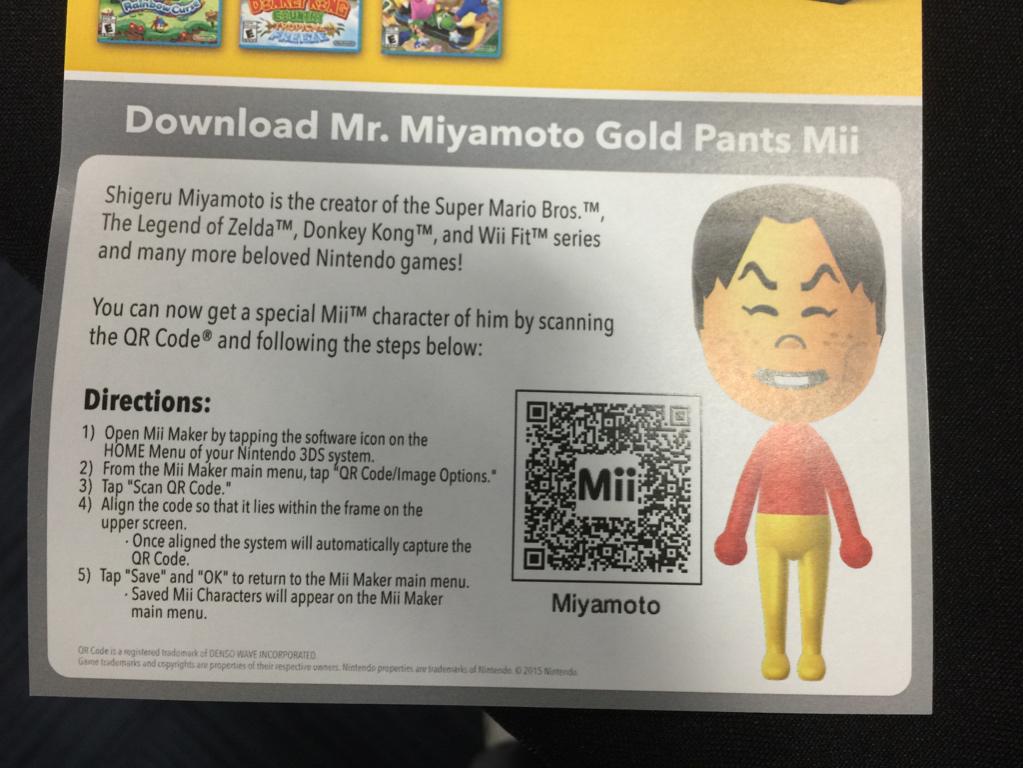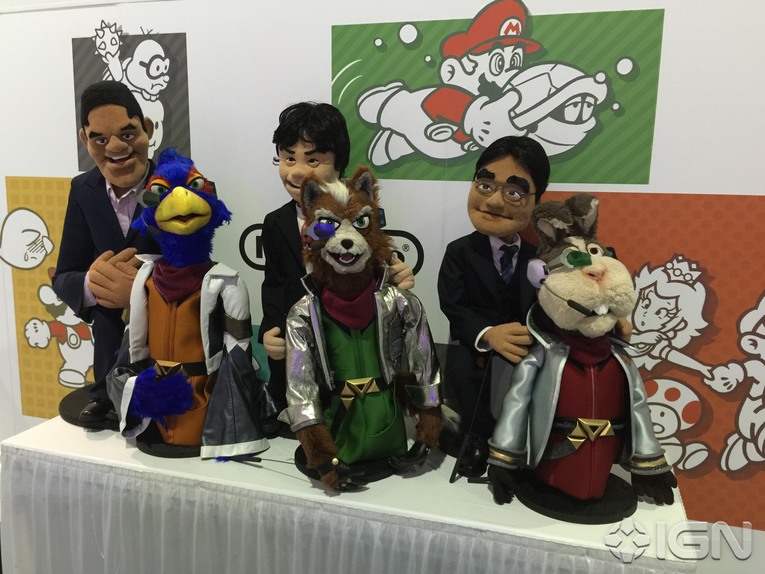 This information comes from Nintendo of America president Reggie Fils-Aime…
"Making people smile is in our DNA. We are a company that's all about entertainment."
Reggie also said that when the team was planning this year's Digital Event, lots of conversations were had with Shigeru Miyamoto due to his involvement with Star Fox Zero and Super Mario Maker.
"One of the things that he shared was that in his youth, he used to make puppets. So that led to a series of brainstorms and it lead to our little collaboration with Henson studios and creating the Nintendo muppets. It was a very fun collaboration."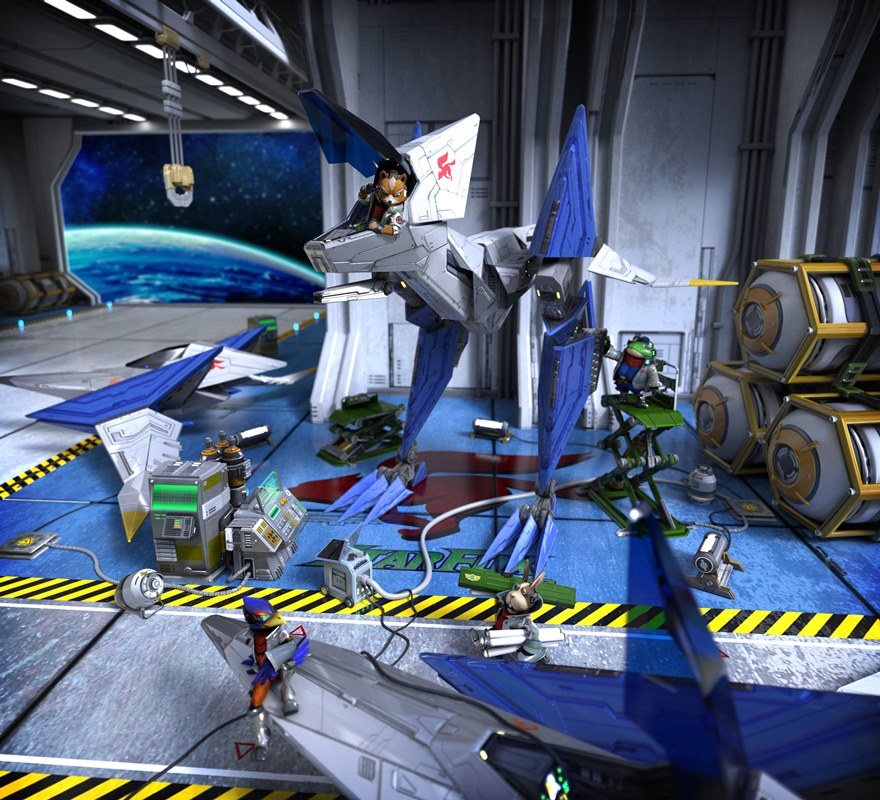 This information comes from Shigeru Miyamoto…
"We didn't really look around at that many different places. Our first instinct was to try and find an appropriate team within Nintendo. One place we kind of considered was Monolith Soft."

"But it kind of came down to to there wasn't really a place we wanted to work with other than Platinum just because they are so committed to creating exciting visuals. We kind of really wanted to improve the visual quality of the game."
Miyamoto also said Nintendo felt comfortable trusting Platinum with an intellectual property due to the studio's understanding of action games. Additionally, the team has a number of Nintendo fans.
Aside from that, Platinum was approached first mainly because of Miyamoto's history with game designer Hideki Kamiya. Miyamoto mentioned: "A kind of another element is the fact that I worked for a long time with Kamiya, even going back to our Capcom days working on Mickey Mouse games. So that was definitely part of it, too."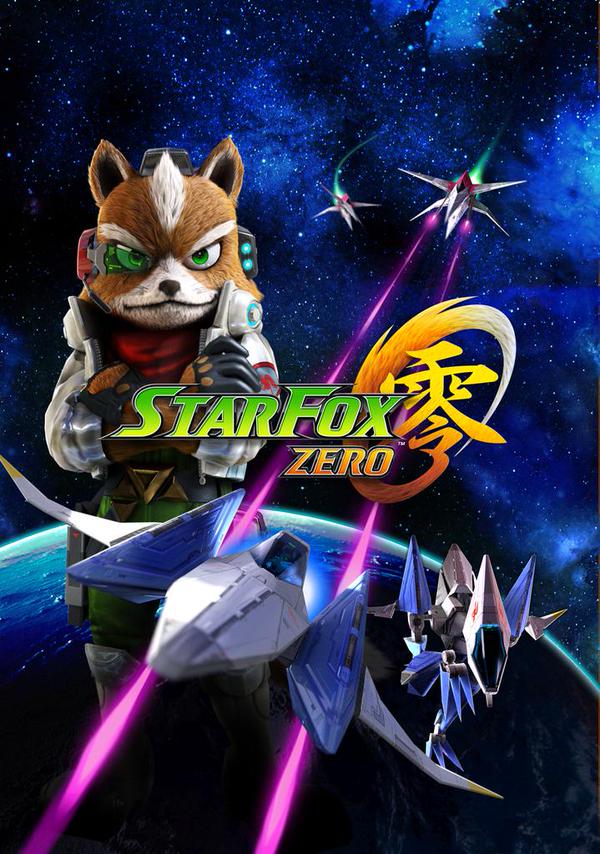 The quotes below come from a Eurogamer interview with Shigeru Miyamoto and Platinum's Yusuke Hashimoto…
Miyamoto on the connection to Star Fox 64…
"The overall structure is very similar, but the gameplay, bosses – lots of new content in there."
Miyamoto on the different views you get on the TV and GamePad…
"We're definitely going for a different feel where it's very cinematic, but you're able to control everything at the same time, so it's between a movie and a game."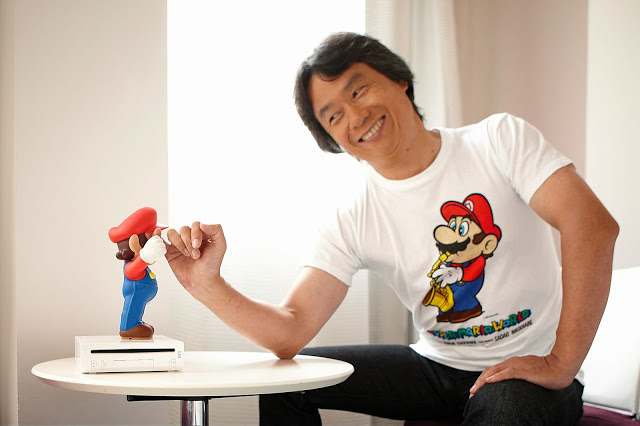 Shigeru Miyamoto will be appearing at this year's Japan Expo, the event's organizers announced today. He'll be present as the "Video Game Guest of Honor".
On July 3, Miyamoto will be welcomed for a special masterclass – a presentation of some sort. This will take place on the Ichigô stage at 1:30 PM local time.
The 2015 Japan Expo will take place in Paris between July 2 and July 5.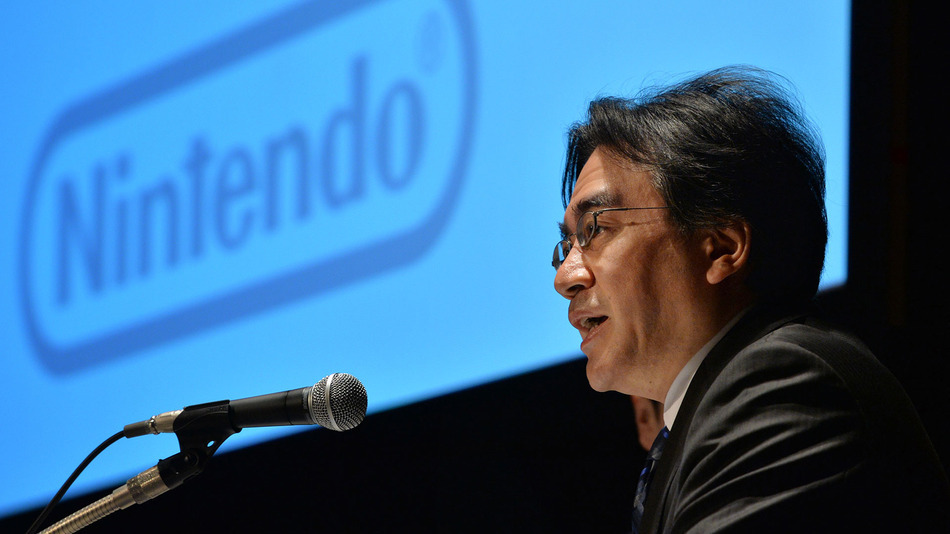 Nintendo has confirmed to IGN that president and CEO Satoru Iwata will not be attending E3 2015 this year. However, Shigeru Miyaomto and other developers will be on hand at next month's expo.
In a statement, Nintendo said:
Nintendo's focus for E3 this year will be showcasing the many games we have coming for both Wii U and Nintendo 3DS. Mr. Miyamoto and other members of our development team will be in Los Angeles to explain these games and the unique experiences that each offers. Mr. Iwata's focus in this period will be on other areas of our business that require his presence in Japan.
Nintendo also said that Iwata will be in "constant contact" with the away team in Los Angeles. He'll also be monitoring the reaction to Nintendo's announcements.
You may recall that Iwata skipped last year's E3 as well. That was in large part due to health issues he was experiencing at the time.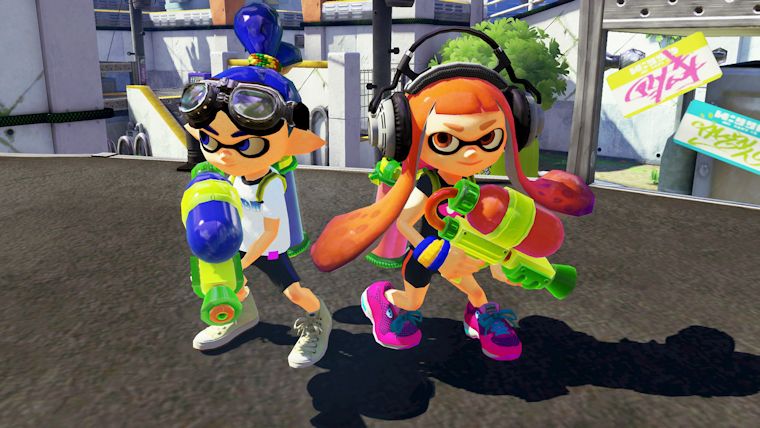 EDGE brought us a whole bunch of information about Splatoon in its latest issue. One topic covered by the magazine was the game's development, and Shigeru Miyamoto's thoughts on its early days.
Co-director Tsubasa Sakaguchi, producer Hisashi Nogami, and director Yusuke Amano spoke with EDGE about how Miyamoto wasn't originally pleased with what the team had come up with Splatoon. Here's what the three developers shared:
[After] the prototype phase, we had all these ideas about the height, the ink, the characters, and the image of the character and the squid. But we couldn't kind of filter it down to a final result that would result in a simple, fun game. And during this period, we were being scolded by Mr Miyamoto all the time.

He was saying, 'I don't understand. What do you want to do? There's no appeal to this game.'

We had the basics and then we were like, 'Let's add the hiding [in ink] feature; let's add jumping; we need height, because it's a 3D map.' And then we thought, 'We need to be able to shoot up and down.' And we realised we'd added all this stuff, and we got confused. We didn't know what the game was about.
Splatoon launches for Wii U on May 29.
TIME's third Nintendo-centric piece today is entirely based on an interview with Shigeru Miyamoto. Miyamoto further discussed Splatoon's Mario origins, his reputation, other forms of entertainment, the platforms he found particularly fun working on, and plenty more.
As always, we've rounded up the quotes below. Head past the break for Miyamoto's comments.