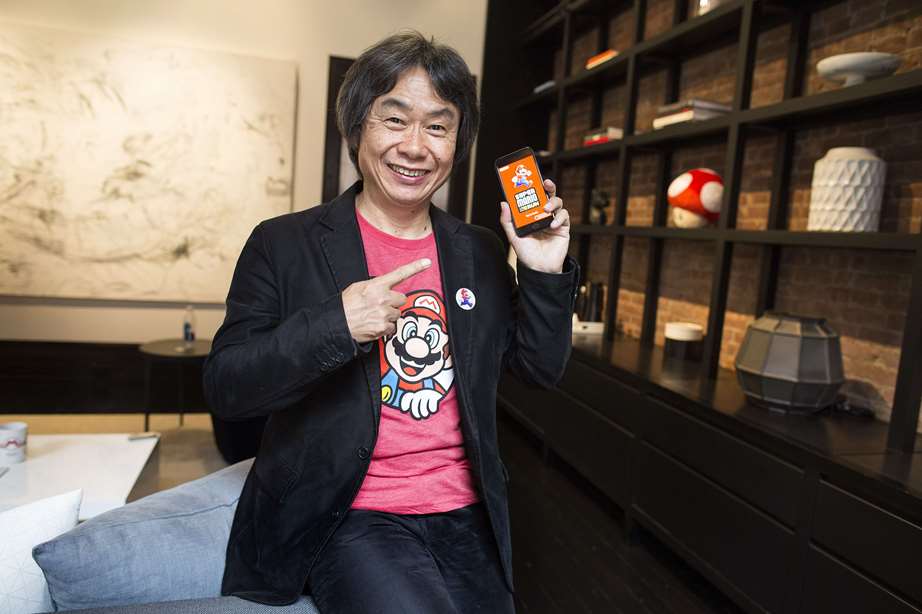 During an interview with Financial Post, Shigeru Miyamoto touched on how Nintendo is handling pricing with Super Mario Run. He and the rest of the company "felt pretty strongly "that we needed to have a form of monetization where you would simply pay once and be able to play as much as you like."
Miyamoto explained:
"When we first started talking about bringing Nintendo games and Mario to iPhone, we talked a lot about what we would do from a monetization standpoint and debated this even with Mr. Iwata back in those days (Satoru Iwata was CEO of Nintendo until his death in 2015).

Certainly there are a lot of different ways that you can monetize a game. In Japan there's a mechanic that's referred to as "gacha," where you keep spending small amounts for a raffle or lottery to get rare items. There are other ways that you can charge people repeatedly to get money. And there are games that rely on a very small number of people who pay a lot of money and the rest of the players play for free.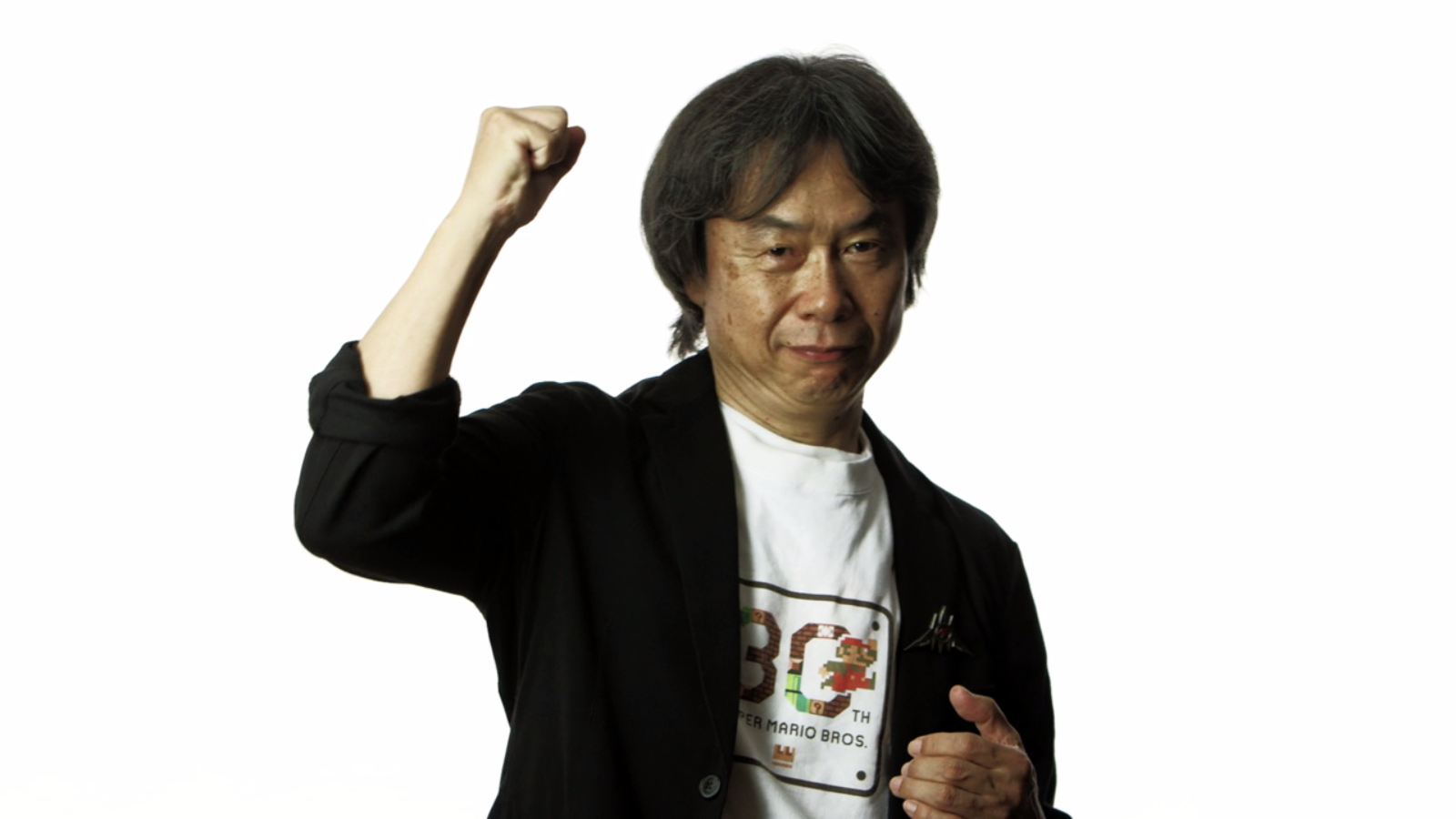 Super Mario Run was partially inspired by speedrunners, according to Shigeru Miyamoto. Miyamoto shared that noteworthy nugget of information with BuzzFeed.
The site reports:
"According to Miyamoto, part of the inspiration for Super Mario Run's auto-running came from a surprising source: 'super players.' Watching online videos of these gamers' astounding speed runs and other feats of gaming skill, Nintendo employees noticed that the gamers never let up on the D-Pad. Mario always kept running, and all of the skill came down to the incredible precision of the jumping. What if, the Nintendo braintrust reasoned, all players could have that experience? Ironically, the most skilled Super Mario players in the world may be partially responsible for introducing Mario to thousands and thousands of first-time players."
BuzzFeed also reports that Nintendo "considered building GPS into its 3DS" at one point for a Pokemon GO-esque game. However, "Nintendo decided that it made more sense to put the game on millions of devices that already had satellite location tracking."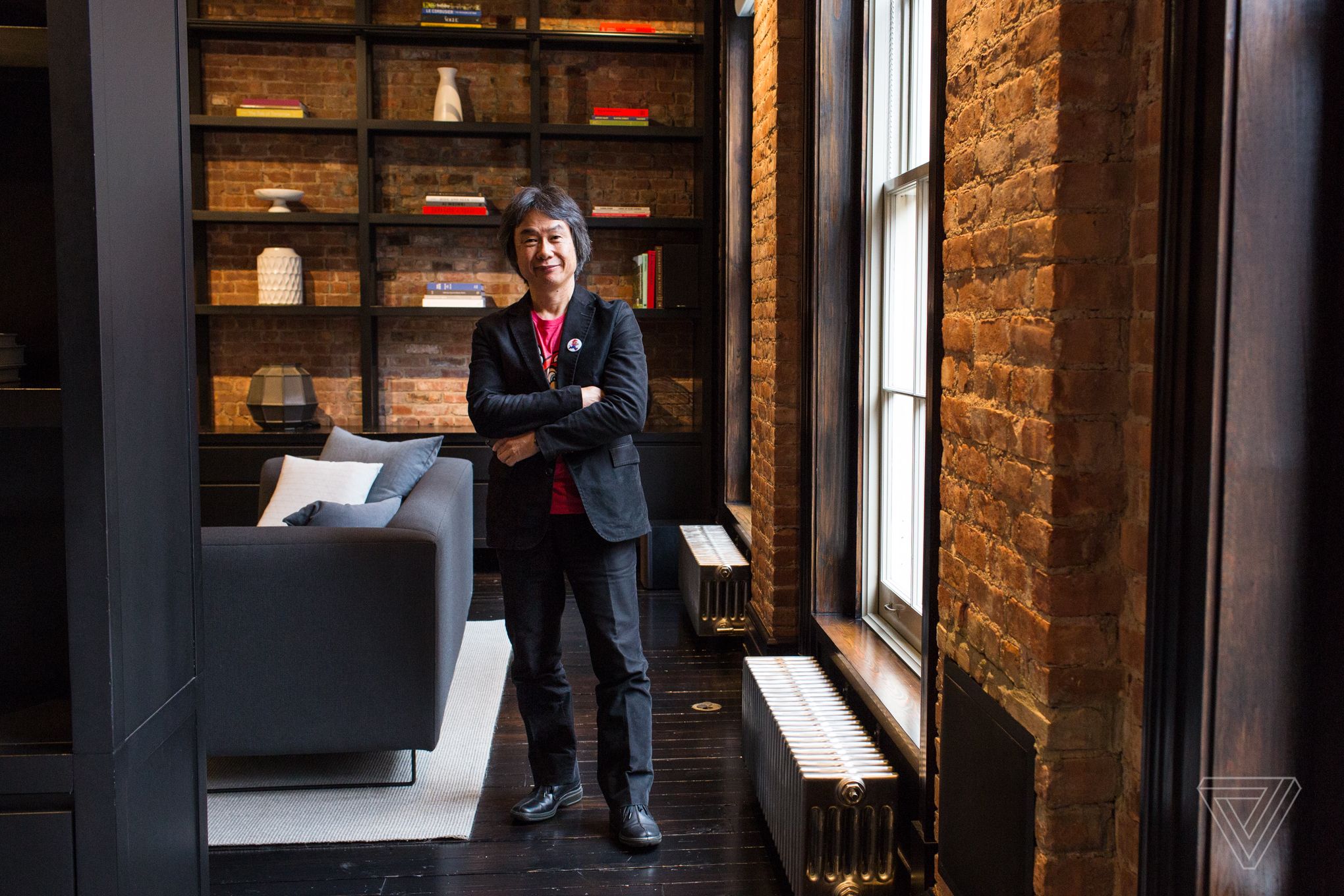 With all of the Super Mario Run information coming in tonight, a new set of interviews with Shigeru Miyamoto are beginning to appear. The Verge is one of the first outlets with a discussion with the legendary developer.
During the chat, there was plenty of talk about Super Mario Run including how some of its origins are tied to Wii. Miyamoto also spoke about Pokemon GO's success, and said that some franchises like Nintendogs may be better-suited as mobile-only.
Here's a roundup of Miyamoto's comments: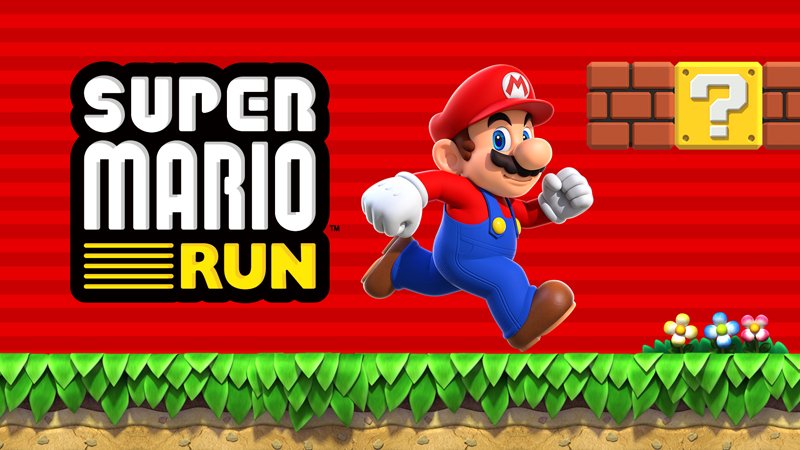 We've finally seen Nintendo dip its toes into the mobile market this year. As for why it didn't happen sooner, Shigeru Miyamoto told The Wall Street Journal that smartphones weren't powerful enough. However, Miyamoto says that there are now "more opportunities for consumers to come into contact with a mobile phone than our own gaming devices."
As for Nintendo's next mobile effort Super Mario Run, development took about a year. Miyamoto noted that it was designed the way it is since most people hold their phones with one hand. To compensate for the narrow width of phone screens, the team focused on making Mario climb and drop to collect items.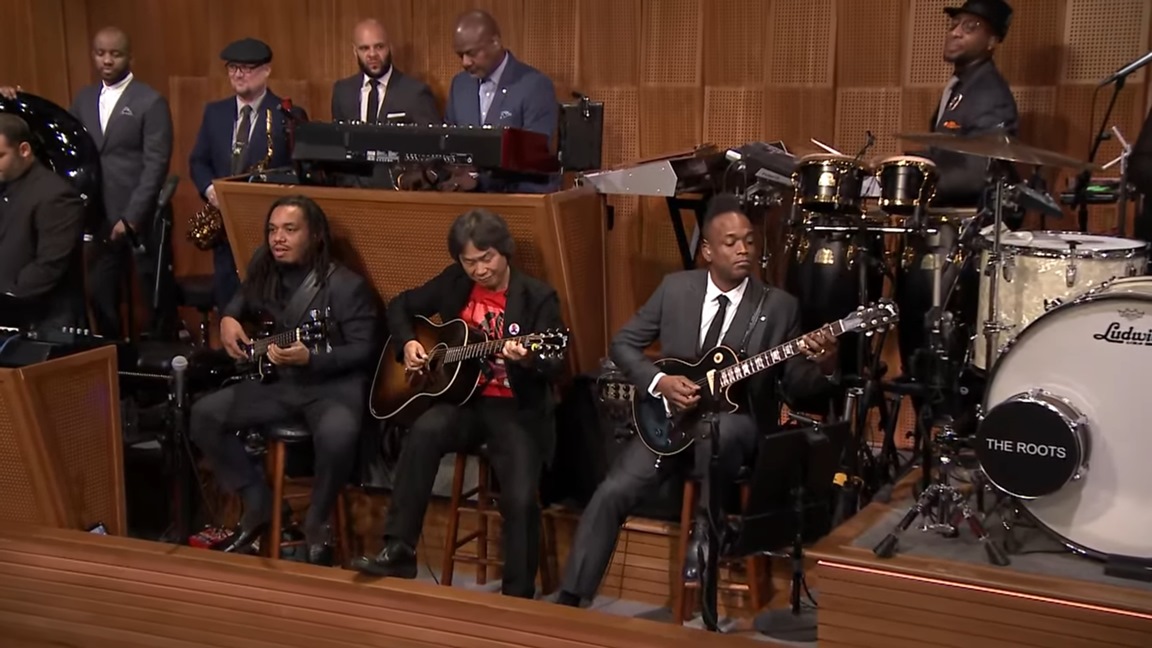 There was plenty of Nintendo fun on The Late Show Starring Jimmy Fallon today. Aside from the games themselves – Super Mario Run and Zelda: Breath of the Wild on Switch – Shigeru Miyamoto also performed the Super Mario Bros. theme with The Roots. View it below.
Reggie Fils-Aime won't be the only Nintendo bigwig appearing on The Tonight Show in just a short while. In a brief video – posted below – we can also see that Shigeru Miyamoto stopped by.
The Tonight Show Starring Jimmy Fallon begins at 11:35 PM. Nintendo's segment, featuring Super Mario Run, can appear at any time. We'll post it on the site once it's online.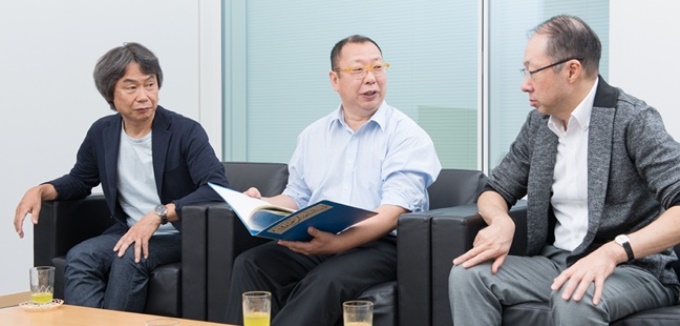 Nintendo published a new interview in its series of discussions pertaining to the NES Classic Edition. This time, the topic was the very first Zelda. Co-directors Shigeru Miyamoto and Takashi Tezuka plus series composer Koji Kondo all participated.
Like the previous interviews, there's a whole lot of interesting talk here. Miyamoto talked about his inspiration with the series, Kondo spoke about how he created music just before release by pulling an all-nighter, and we learn about the Molblin's famous message ("It's a secret to everybody") as well as how Nintendo originally intended to name the series "Hyrule Fantasy".
For the full interview, head past the break.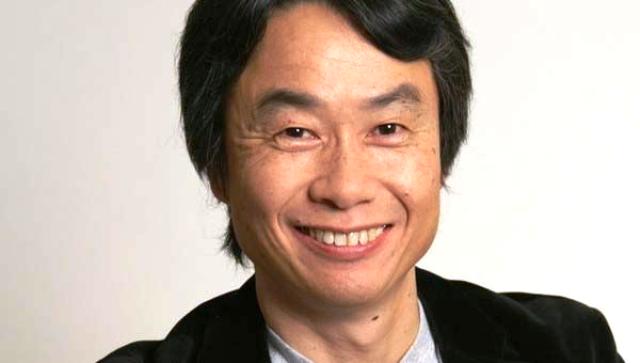 Shigeru Miyamoto is another year older today. Nintendo's legendary game designer is now 64 years old.
Miyamoto has of course been a key part of Nintendo's history as the creator of Mario, Zelda, and plenty of other big franchises. He was given the title of "Creative Fellow" last year, but remains very involved with the company's various projects.
Here's hoping Miyamoto has a fantastic birthday and a great year ahead!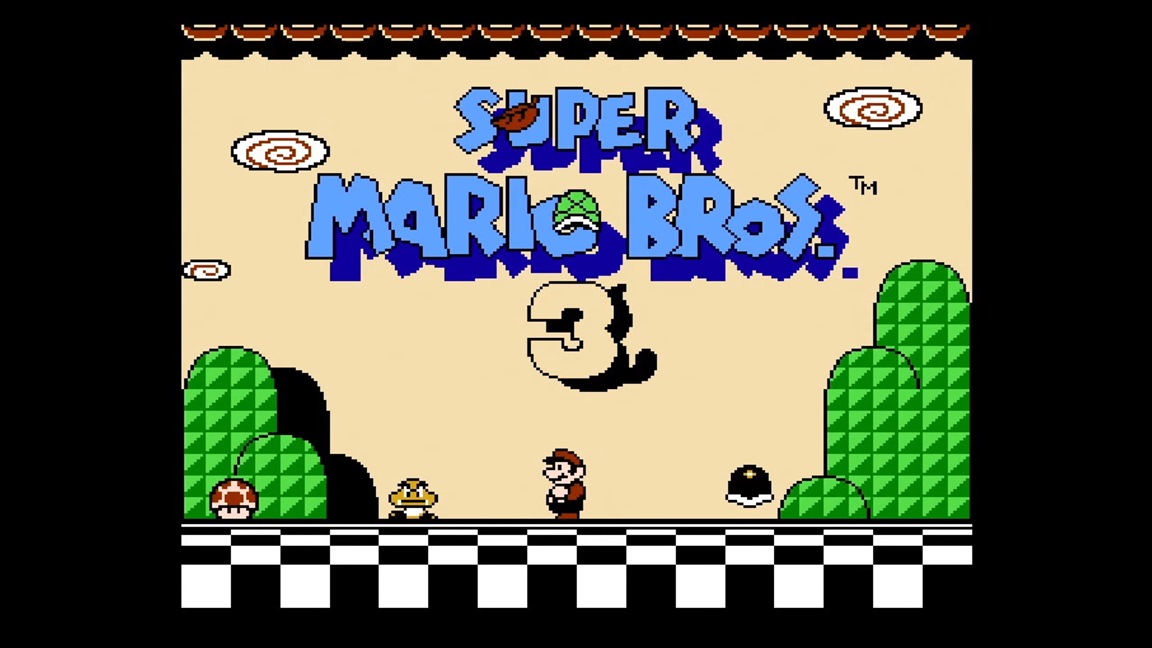 Over the past couple of weeks, Nintendo has been publishing new interviews about some of its classic games in celebration of the NES Classic Edition. A couple of these have started to receive official English translations, but one is still untouched: Super Mario Bros. 3. Since it was incredibly fascinating and arguably the most interesting interview out of the bunch thus far, we went ahead and produced our own translation.
Directors Shigeru Miyamoto and Takashi Tezuka participated in the interview, along with composer Koji Kondo. During the conversation, they opened up about how the game was originally planned with an overhead perspective, spoke about the different power-ups including Tanooki Suit's origins, and touched on the music. Miyamoto also cleared up where the idea for Small Mario came from in the first Super Mario Bros.
Continue on below to read our translation in full.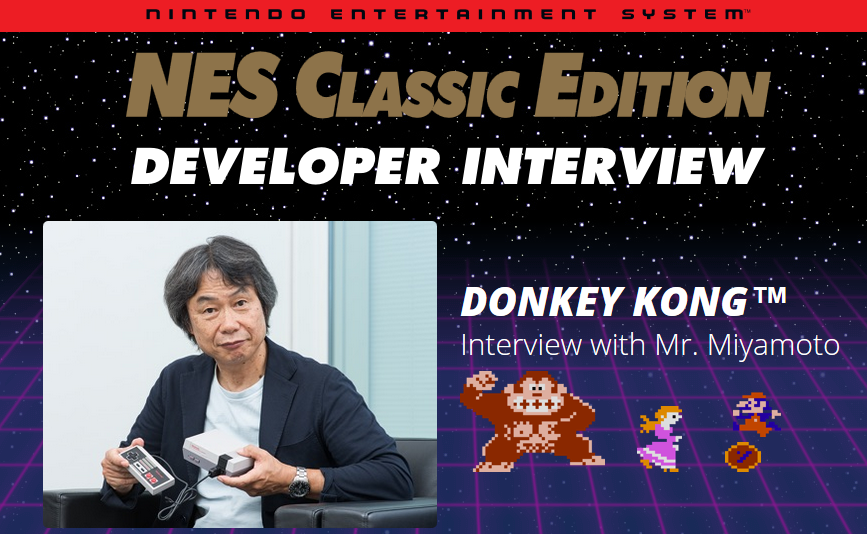 A couple of weeks ago, Nintendo published two interviews with Shigeru Miyamoto and Yoshio Sakamoto on their Japanese website. Miyamoto, obviously, created Donkey Kong, and Sakamoto developed Balloon Fight. Both of these NES games are among the games lineup of the NES Classic Mini, which was the occasion for these interviews. Now, Nintendo of America has provided an official translation of both interviews on their website.  We've already provided an overview of the Miyamoto interview here, but it if you want to check out the official translation, you can find it here. The Sakamoto interview about Balloon Fight is located here.